Background
Sandwell College is the largest provider of 16-19 year old study programmes in the West Midlands. Their mission is to ensure that every young person has the opportunity to reach their full potential, achieving a successful career in their chosen field.
Aim of the project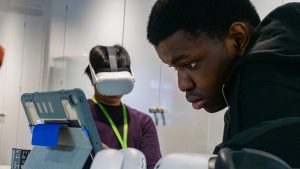 The aim of the project was to set up a 3D Immersive Learning Lab, introducing exciting, engaging and innovative STEM-related learning projects across the colleges curriculum, using emerging technologies such as virtual reality programming.
A series of workshops will be run to inspire students to become more engaged in STEM, promoting careers through virtual reality workplace tours, connecting with those who previously might not of seen STEM careers.
What impact has it made?
The project has begun with great success, giving students a fantastic insight into 3D modelling and virtual reality activities around STEM.
The college has partnered with Cadbury College in Kings Norton to use some of their facilities to host the equipment for students.
Through the use of iPads and VR, the students have taken part in a number of exciting activities to enhance their STEM learning. These include entering new worlds and visualising scientific concepts and diagrams, such as life-sized DNA structures.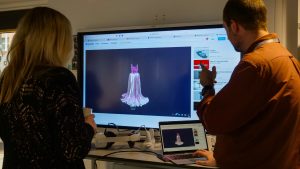 They have also tested out Augmented Reality Cubes, which combined with a VR headset allows the students to hold the cube and they visualise holographic 3D models (such as engines, the human brain and CAD drawings) in the palm of their hands. As they rotate these around they can view them from all angles.
Moving forward the college are looking to attract more students to study STEM courses, using the equipment to engage them in a fun and effective way.
Get involved with Millennium Point Trust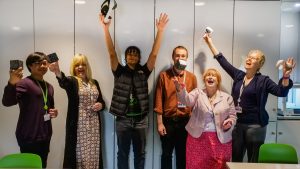 Our multi-award-winning charitable trust invests more than £3m each year towards furthering STEM education within the West Midlands.
Over the years we have provided funding to Scholarships, Grants, and projects that benefit the region. Find out more about our Trust and see how you can get involved here.