Christmas at Millennium Point
Explore all that Millennium Point has to offer this Christmas season
Book your Christmas party!
Make Millennium Point your place to go this Christmas in our award-winning Birmingham city centre venue. Expect to receive first-class hospitality, hassle-free planning, and a high-quality service when you book with us. We may even have a team of reindeer helping us this year too…
We have shared and exclusive party packages available, with bespoke options available.
Need more convincing?
The destination to visit this Christmas!
Our Christmas tree makes the perfect backdrop to your event
Our dazzling 39ft Christmas tree is the biggest festive indoor tree in Birmingham. Why not book Atrium or Platform for your event and have a perfect backdrop at no extra cost.
Additionally, if you book a drink reception with your event, a 10% discount will be applied to the cost of your drink reception, to really bring in the Christmas cheer!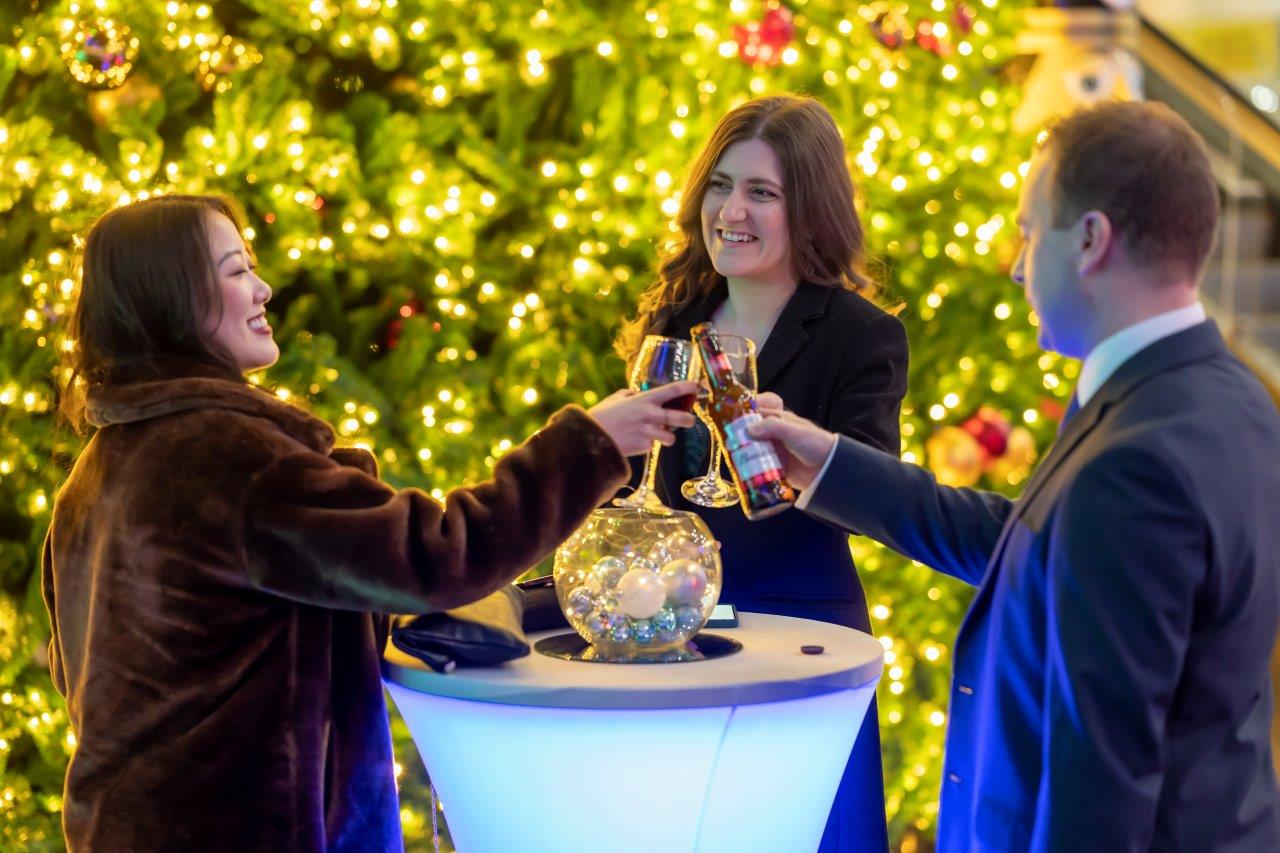 Shared Christmas Party Night
Everything you need for a traditional Christmas party is right here. Taking place on Saturday 9th December, our Shared Party Night is perfect for small teams and businesses looking to celebrate the holiday season without breaking the bank.
On arrival, you can grab that selfie shot in front of our stunning 39ft Christmas tree, before enjoying a lavish 3-course dining experience, complete with tasteful centrepieces and luxury crackers and novelties. After the meal you and your guests can dance the night away on our Platform dancefloor, with plenty of festive hits from our DJ.
The Polar Express & Santa Visit
The magical movie follows a young boy's adventure of a lifetime when a mysterious train appears outside his home on Christmas Eve. As he hurdles towards the North Pole and a meeting with Santa, he discovers what Christmas is all about.
You won't need to board a train to meet Santa though, as he's set to make a special visit at Millennium Point  with early presents for all the children watching! The film runs from 11:15am to 1:00pm and Santa will be around before the film (from 9.30am) and afterwards (until 2:00pm) to ensure he can meet everyone. Plus, there will be a children's Christmas disco to keep children entertained whilst they wait their turn to see him.
With hot chocolate for all and a DJ playing all the Christmas classics, this event is sure to delight you and your little ones. Believe in magic again and give your family a Christmas to remember this year.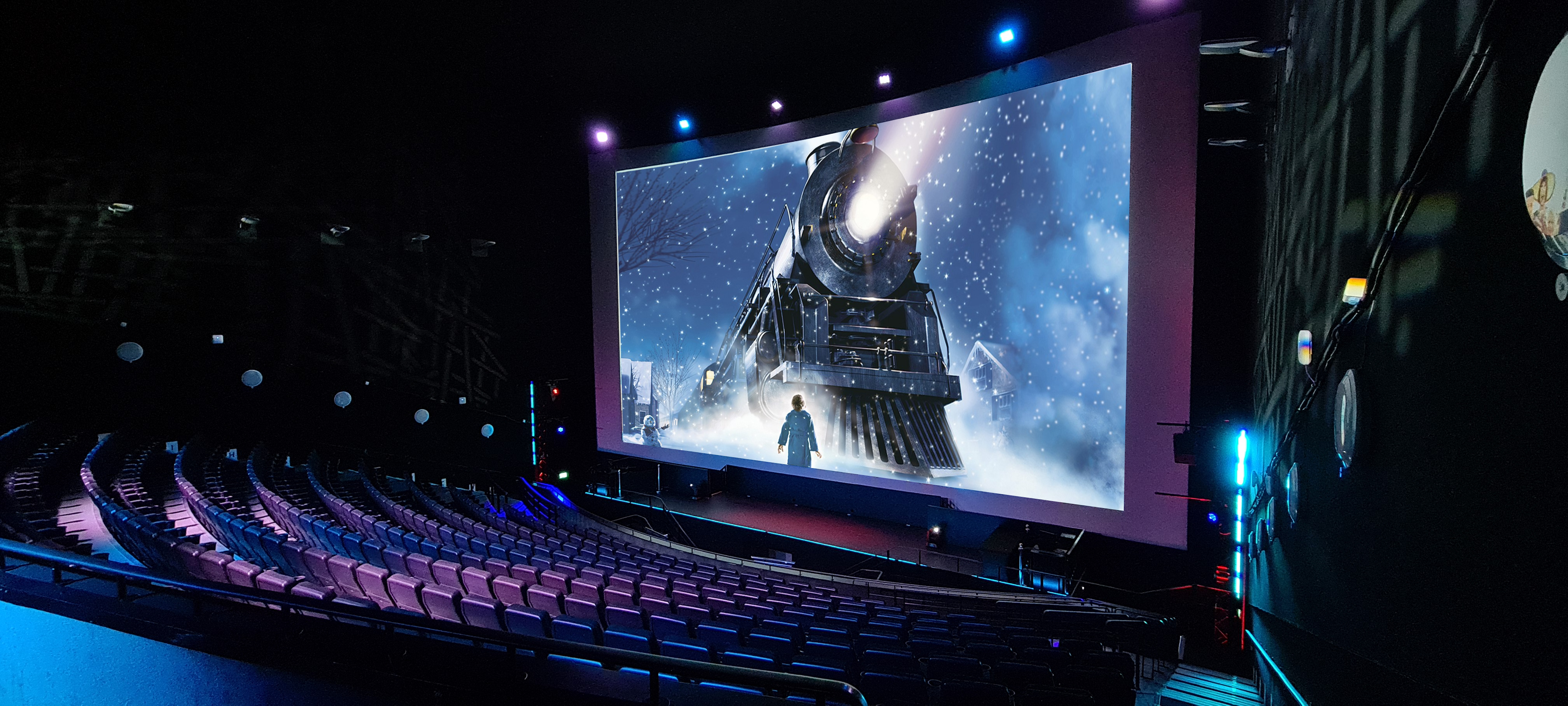 The Holiday (2006) and Bottomless Prosecco Brunch
The Holiday is the only Christmas rom com you need. It won everyone's hearts on its initial cinema release but hasn't been seen on a giant screen…until now!
Iris has had enough of pining after Jasper. Over the other side of the Atlantic,  Amanda is equally sick of her cheating boyfriend. They find the perfect solution – a house swap for Christmas. Iris can enjoy an LA lifestyle and Amanda gets to experience the English countryside, whilst they both avoid men. However, they didn't factor in Iris's handsome brother and a charming movie composer entering their lives…
Before the film, enjoy 90-minutes of bottomless prosecco and a sumptuous burger served with chips, in our fully licenced bar. And if that's not enough, additional drinks and snacks can also be purchased.The Holiday is must-see viewing in lots of households at Christmas time, but it's much better with other fans and prosecco. Get ready to encounter Mr Napkin Head on a giant screen!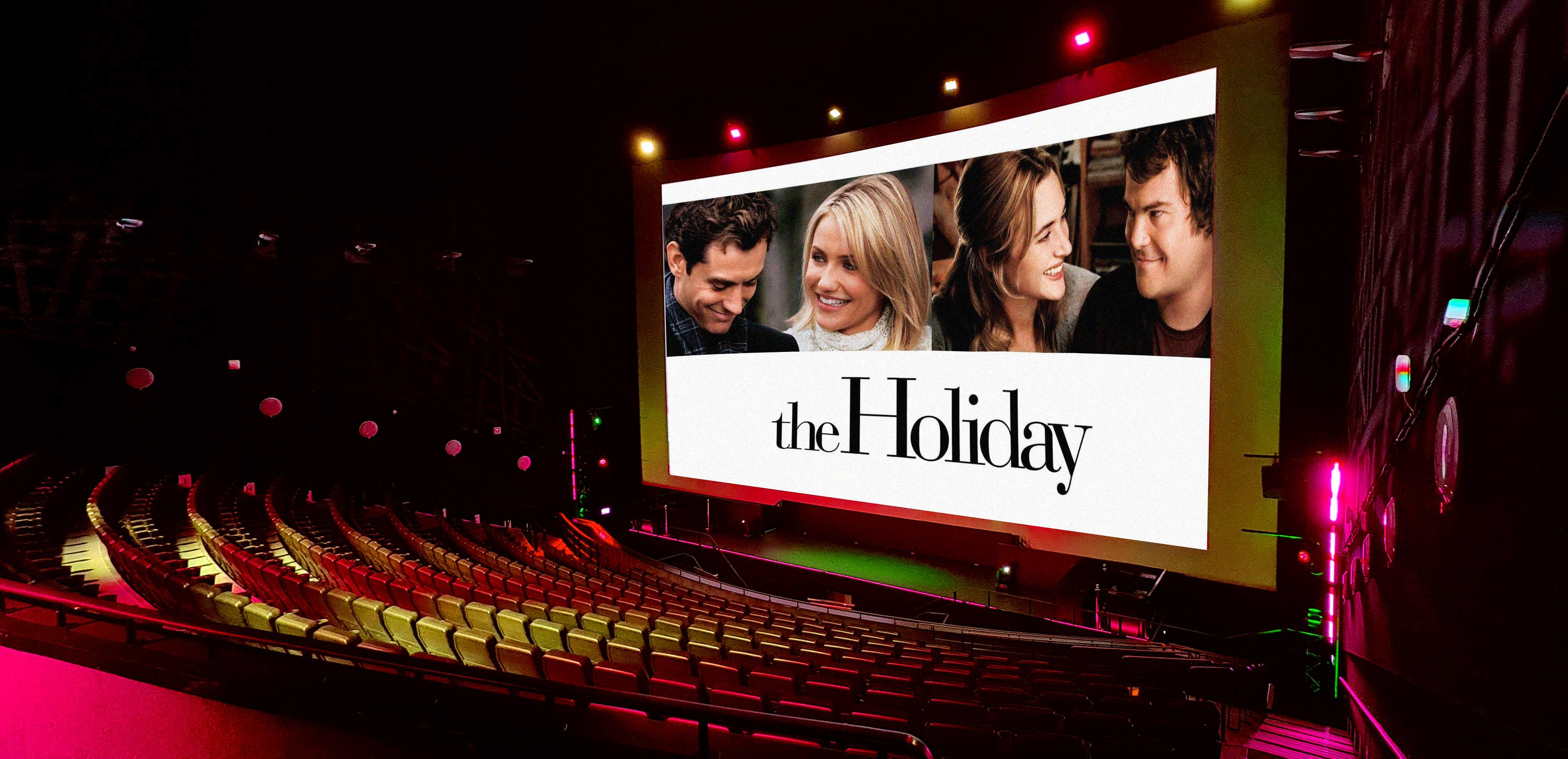 Spend the night Rockin' around the Christmas tree at Millennium Point at our Festive Silent Disco!
Grab your dancing shoes, put your Santa hats on, and prepare to watch 3 DJs battle it out around the best Christmas tree in tinsel town.
Back by popular demand, our Silent Disco night will be a night to remember, grab your friends, hit the dancefloor and enjoy everything Millennium Point has to offer.
Tickets are £12 (Plus fees) per person and the event will take place on Friday 22nd December – 7:30pm – 12:30am.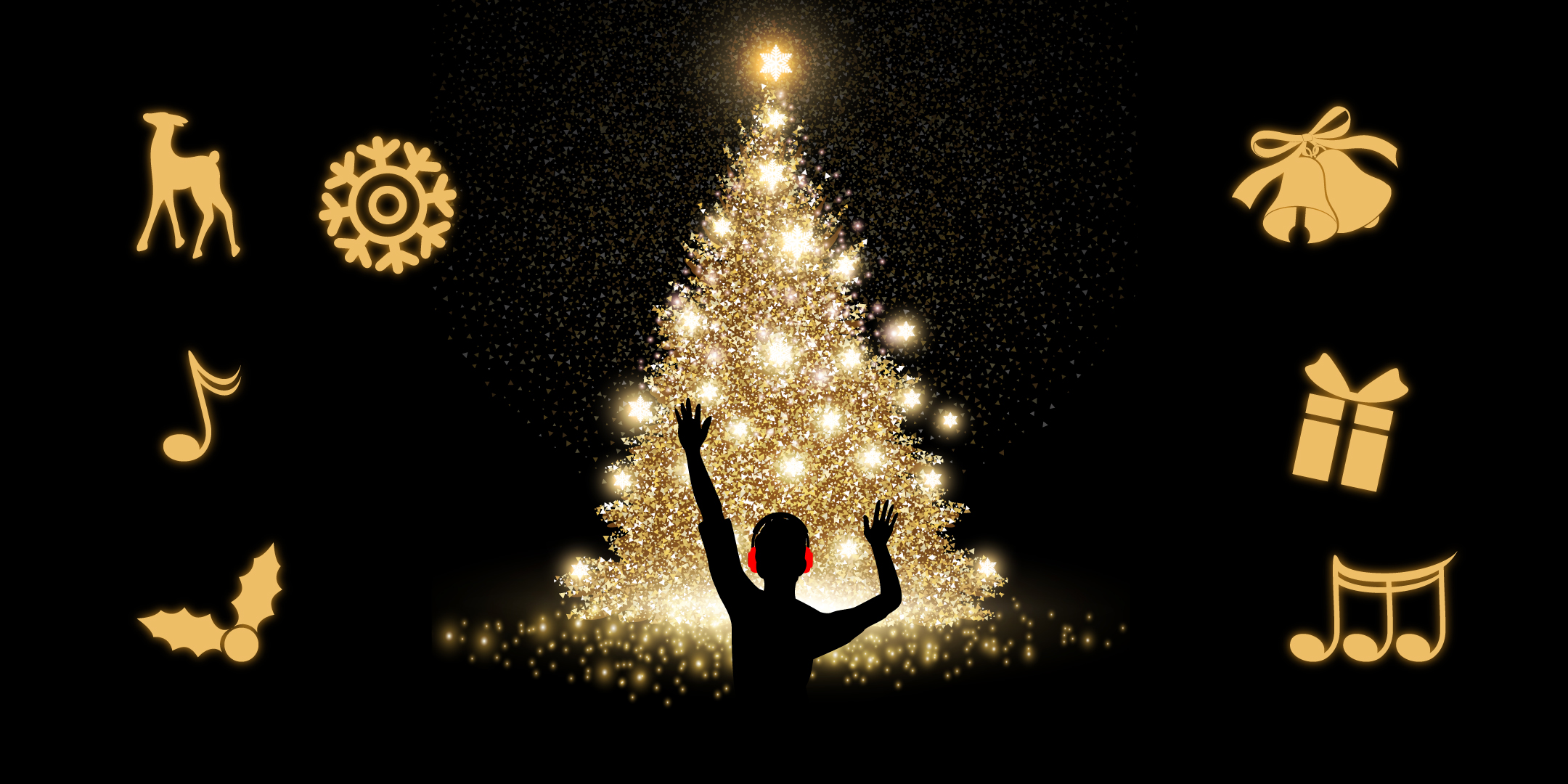 Millennium Point Presents… Elf (2003) with Cocktails
Who doesn't love a festive film classic?
Join Tony and the team at The Wine Events Company as they shake up a snow globe of festive cocktails to drink alongside a unique showing of this modern classic Christmas movie.
Expect four delicious cocktails, in-jokes, cheeky banter and movie trivia by the stocking load served alongside this zany Christmas comedy movie. The movie will be paused at appropriate moments to serve you your next Christmas themed cocktail whilst the team on stage demonstrate how to make the cocktail at home.
The latest on Millennium Point Christmas
Have a question?
Our friendly team are always happy to help! If you have any questions, please don't hesitate to get in touch.