Millennium Point is a multi-award-winning events and conference venue with a range of meeting and conference spaces ideal for hosting your next Lecture.
Larger Lectures & Talks
The Auditorium at Millennium Point is a spacious 354-tiered seated (115 with social distancing) theatre. Our giant screen measures 24m x 12m in size, with a 6.2m x 2.3m stage underneath, perfect for presenting lectures and showcasing presentation slides and video content to engage an audience. This remarkable space is connected via a striking twin curved staircase to our open-plan Platform space on level 1. Formerly one of Birmingham's first IMAX cinemas, this space has previously been used as a premium lecture theatre for Birmingham City University and other educators for its impressive size. The Auditorium is currently available to hire from £2,500+VAT.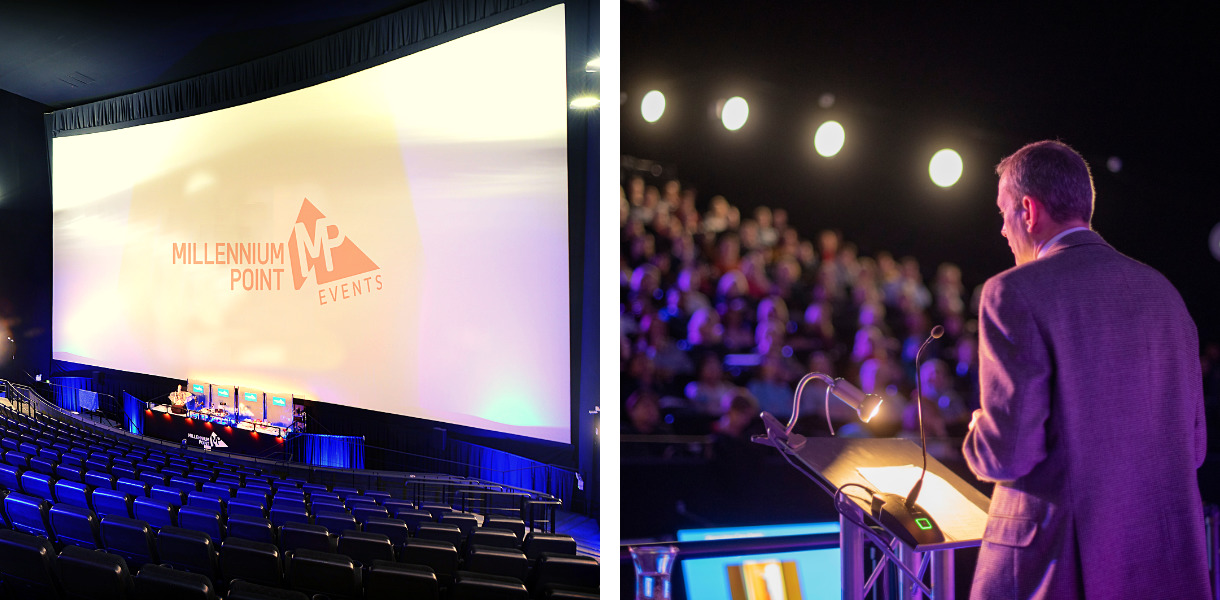 Platform is a 200sqm open plan space on level 1 of Millennium Point. It features integrated wireless presentation facilities, 4 x digital displays and PA system. Additionally, it has a fully licenced bar, restrooms and flexible sound dampening walls. Platform can hold up to 70 theatre style with social distancing making it an attractive setting for a larger sized lecture. Platform is available from £850+VAT
Both Platform and Auditorium can be combined for £3,000+VAT
Smaller Lectures & Seminars
For smaller lectures, we recommend the Connect meeting and events suite on level 2 of Millennium Point. This suite has four inter-connected rooms with collapsible walls, which can accommodate up to 35 theatre style in the main event space or 15 in the smaller combined space with social distancing. Connect is the preferred choice for smaller Lectures or seminars. Connect features integrated wireless presentation facilities in all rooms including multiple digital display screens and 2 x projector screens. This space also includes an integrated PA system, adjustable RGB lighting and temperature controls, hot drinks machines and restrooms. Connect is available from £275+VAT.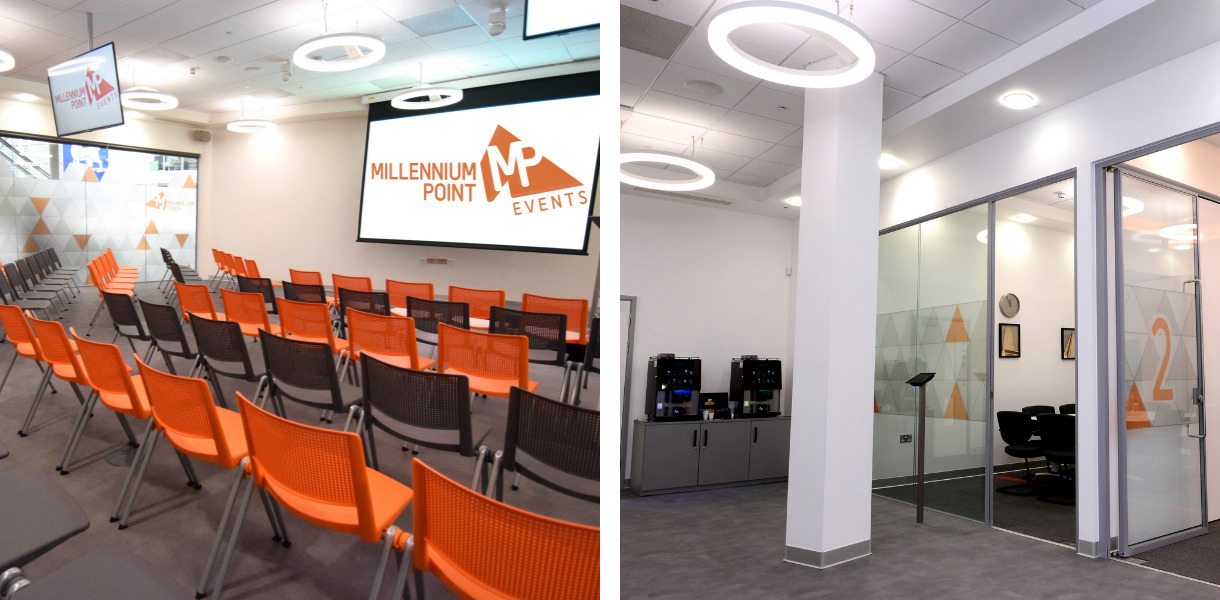 Lastly, our Level 4 suite offers a simple alternative for smaller lectures with the main space, Engine capable of holding up to 20 theatre style with social distancing. Like our other spaces, Engine features projection facilities and optional PA equipment. Engine is available from £520+VAT.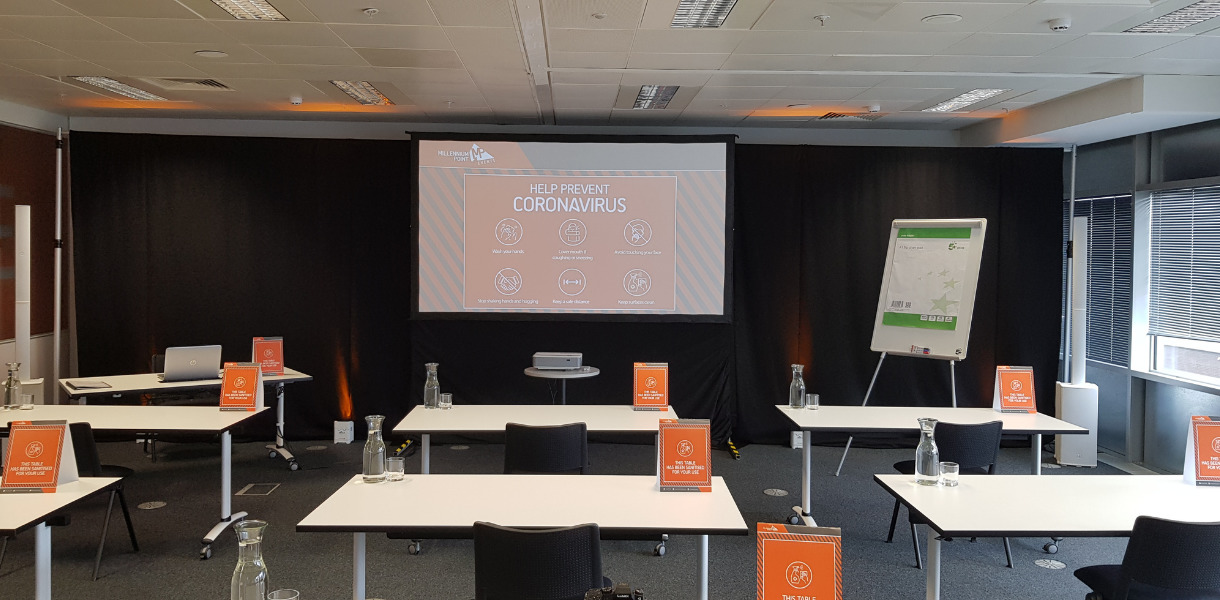 Additional benefits at no extra cost
To ensure the very best for your event, all costs include a dedicated event manager who will work with you from initial enquiry through to on the day delivery and an AV technician to manage technical aspects of your lecture on the day.
Convenient location regardless of how you travel
Our award-winning venue is located on Curzon Street in the Eastside of Birmingham City centre. Millennium Point is a 15-minute walk from Birmingham New Street Station and major inter-city transport links. Millennium Point has an onsite 900 space multi-story car park owned by Birmingham City Council, which is easily accessible from the M6, M5 and M42.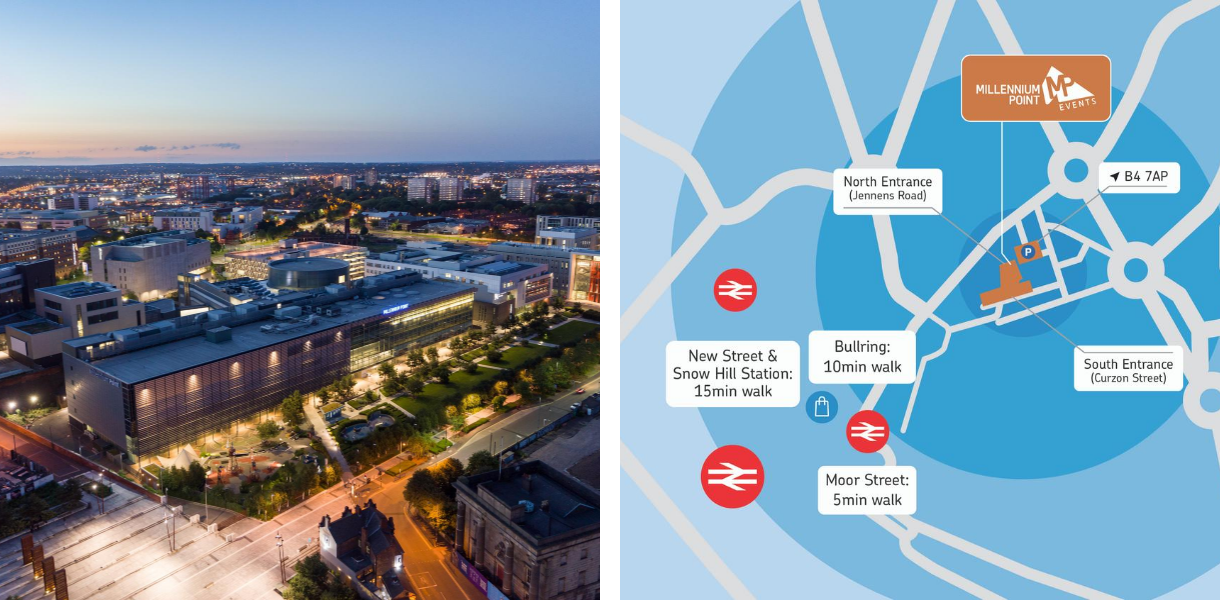 Make a big impression with Live Video Streaming
Take your event online with our live video streaming packages, perfect for larger events without the stress of social distancing. Hosted on a dedicated page on our website for up to 100 delegates, our professional videography team will work with you to make it look slick and seamless with HD video and audio. Hybridising your event with one of our live streaming packages means more convenience for your delegates and a wider reach for your event without the concerns of capacity, social distancing or cancellation due to COVID-19.
For more information please see Live Video Streaming at Millennium Point
Social Distancing & Safety Measures.
Our highly accredited team have been working tirelessly behind the scenes to ensure that our venue is safe, clean and compliant with the latest government guidelines on coronavirus. Our measures include increased hygiene and cleanliness, social distancing and enhanced technology to minimise the risks to your event with compromising its scope and your vision. Our work has awarded us with "Safe, Clean and Legal" accreditation from Quality in Tourism alongside our certification from Venues of Excellence, HBAA and MIA.
We understand the risk of hosting an event during these uncertain times, which is why our new temporary flexible booking policy allows you to move or cancel your event at no additional cost should it be affected by the impact of COVID-19. To read a full breakdown of measures we have taken please read our  Client Protection Plan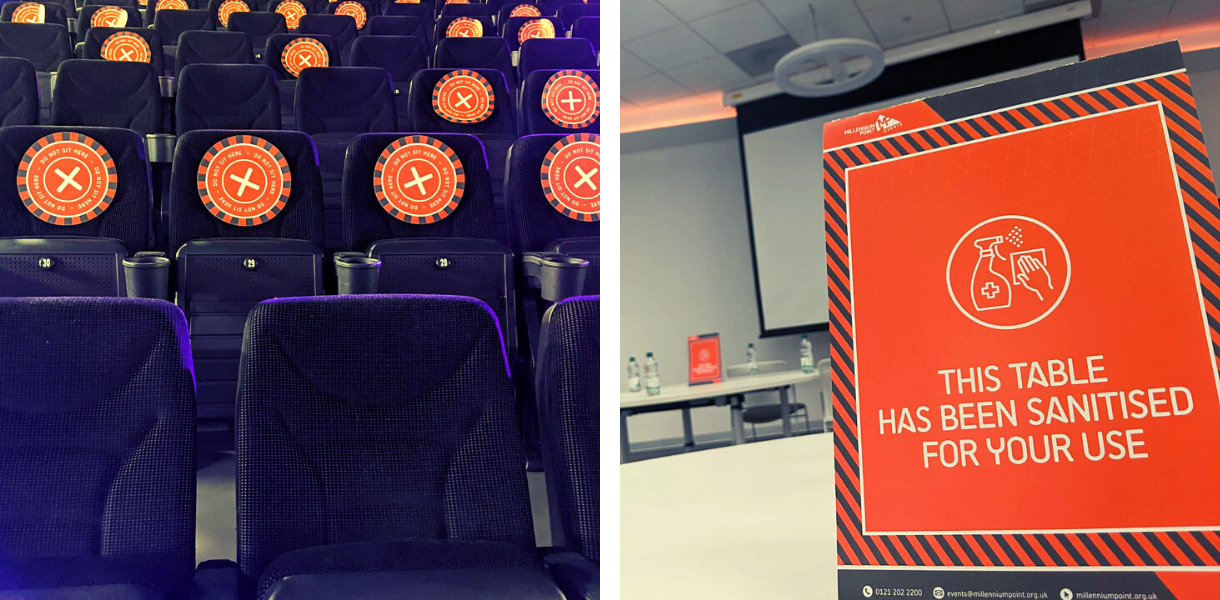 Book your free guided tour now
Enquire now for your free no-strings guided tour. A member of our friendly events team will provide a contact-free guided tour of the space, or you can choose a guided virtual tour over the video communication platform of your choice.
Get in touch by calling 0121 202 2200, emailing events@millenniumpoint.org.uk or by using our quick enquiry form.
---
 Millennium Point is a landmark public building and multi-award-winning events venue in the Eastside of Birmingham City centre. Profits from our commercial activity are invested by the Millennium Point Charitable Trust into projects, events and initiatives which support the growth of science, technology, engineering and maths (STEM) and education in the West Midlands. Find more interesting content from Millennium Point over at our news section, or follow us for daily updates on Facebook, Twitter, Instagram and LinkedIn with @MillenniumPoint.