Here at Millennium Point we value the wellbeing of our team, visitors and clients above all else. You and your delegates need to feel safe in our spaces and confident in our staff and services. It's this mantra that drives our staff, who have over 40 years of combined experience, and has earned us multiple industry awards and outstanding accreditation.
We want to assure you that now, more than ever, we are looking ahead and planning to ensure that we can open our doors safely and welcome you back when the time is right.
The landscape of events is changing. Although the way we do things might not be the same, and in some instances from a distance, to what we're used to, rest assured that you are in safe (and sanitized) hands.
Our fantastic team will work to provide a successful and memorable event for you and your delegates.
OUR EVENT GUARANTEE – FLEXIBLE BOOKINGS
We know that you will have concerns about booking events in a world where day-by-day anything can change what you have planned. At Millennium Point we want to put your mind at ease by introducing a flexible approach to bookings.
For any new meetings or events confirmed with us moving forwards, we promise that should they subsequently be unable to go ahead due to COVID-19 we will transfer your booking to a mutually agreeable future date penalty-free. As an added assurance we will make no change to the previously agreed rates.
Speak to our events team to find out more events@millenniumpoint.org.uk
FIVE POINT PLAN
We have devised our plan using feedback from our clients and industry research. This plan outlines our strategy in five key themes laid out below. This strategy will continue to grow and adapt alongside emerging government protocols and in compliance with hospitality industry standards.
We will keep regular communication with clients and information will be regularly updated and readily available on our website at www.millenniumpoint.org.uk/events/protection-plan.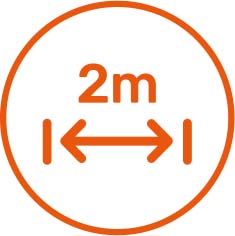 Space & Social Distancing
Introduce strict social distancing measures that minimise transmission and protect all individuals.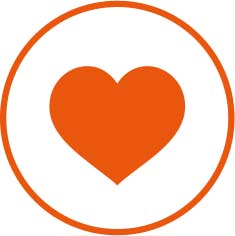 Hygiene & Cleanliness
Maintain diligence in cleanliness and introduce increased hygiene measures.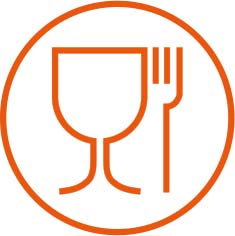 Contact-free Catering
Deliver the same quality food and drink with increased safety and minimal contact.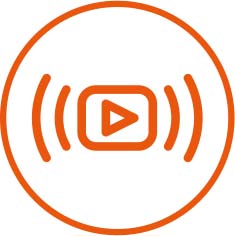 Enhanced Technology
Video conferencing solutions, live streaming and virtual tours.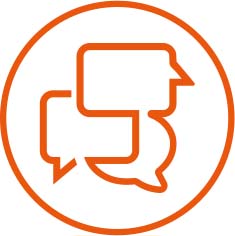 Communication
Regular communication and updates from our team throughout your booking experience.

SPACE & SOCIAL DISTANCING
We have adaptable spaces and will allocate a suitable space for the number of attendees in line with the current social distancing regulations. We will adapt room layouts to maximise your event objectives while maintaining social distancing measures. Your event will have exclusive access to the space which means that you will never be expected to share with another client.
We have adapted our delegate package inclusions to offer bespoke low contact options. Existing bookings can swap to a comparable package if required.
We have clear signage in all rooms clearly outlining expectations from visitors relating to safety, hygiene awareness and social distancing without detracting from your event. There will be clear markers to remind delegates of distance and, where possible, there will be a one-way system in and out of meeting rooms. We will also implement temporary clear wayfinding for delegates to follow to your event which will minimise contact with non-attendees.
Our highly trained team fully compliant on social distancing and new hygiene measures. They will support and deliver your event with the utmost care and professionalism as well as be on hand to monitor and help enforce social distancing in a polite and courteous manner.

HYGIENE & CLEANLINESS
We have partnered with the award-winning Churchill Group to offer around-the-clock cleaning services. Each event space is cleaned extensively before and after each booking with attention to surfaces, door handles and light switches. This is surplus to our rigorous and regular cleaning schedule throughout the building. Additionally, all room and AV equipment provided by Millennium Point will be thoroughly sanitized prior to being used.
We have freestanding hand sanitising stations throughout the building. We provide hand sanitisers in event spaces alongside wipes and disposable gloves all readily available for guests to use. Additionally, we can also provide facemasks and additional PPE available on request.
All staff have received training in proper hygiene and cleanliness and will wear appropriate PPE when delivering your event.

CONTACT-FREE CATERING
You will receive your own private catering and refreshment area either in an adjoining room or as part of a larger meeting space.  This area will have clear signage and floor markings similar to supermarkets to ensure easy management and compliance.
All food offerings at breaktimes will be presented in individually sealed packs and you will have the option to use disposable cups and cutlery for food and beverages. Don't worry, these are bio-degradable and recyclable.
Where appropriate drinks are self-serve however, there is an option to switch to a designated staff member if preferred. All drinks machines are sanitised as part of our cleaning regime.
Delegates can choose from a selection of pre-packed delicious lunch boxes with individual biodegradable cutlery and we will provide individually bottled water for delegates on meeting tables.

ENHANCED TECHNOLOGY
We pride ourselves on our enhanced technology and forward-thinking solutions. Each of our conference and meeting rooms are equipped with presentation facilities and high-speed Wi-Fi, with repeater screens available if required. Rooms on level two and four are equipped with conference phones for delegates to dial-in.
Most of our spaces have virtual tours available on our website which you and your delegates can see prior to your event.
We are also pleased to offer a live video streaming bolt-on available with any booking. This not allows you to manage larger delegate numbers by allowing guests to attend virtually but provides an opportunity for you to increase the reach of your event by attracting additional attendees from around the world. Ask a member of our friendly team for further details or visit www.millenniumpoint.org.uk/live-video-streaming-at-millennium-point/
Whatever option you choose, our dedicated events team will be on hand to provide advice and guidance to maximise how you use our equipment for your event.

COMMUNICATION
Communication is paramount to a positive event experience. From your initial enquiry you will be assigned a designated event manager who maintain regular contact with you throughout your journey with us. They will be on-hand to address any concerns and provide advice and guidance to you to ensure the very best for your event.
On enquiry you will have the option for an online virtual tour with one of our experienced team to talk you through the spaces & allow you to envisage how they would work for your event.
Prior to your event you will be sent an event planner pack which will include advice for delegates detailing our new safety measures and guidance.