Five Ways You Can Use Millennium Point's Event Spaces (as shown by Star Wars Characters)
Published 03/05/2020
3 minutes Read
Disclaimer: The content of these photos in this blog were taken in May 2019, for further information on our response to Covid-19 please see here.
Whether you're a scruffy-looking nerf herder from Tatooine or emperor of a fascist galactic government, it's important to know how to organise a (Star)killer of an event. To celebrate Star Wars Day, here are five ways you can use Millennium Point's award-winning venue as demonstrated by the good, the bad and the bantha fodder of a galaxy far, far away.
But first, a quick tip for a warm, welcoming reception
In cooking, they say the first bite is with the eye, and in the events and hospitality business that's no different. Your event begins the moment your first delegate steps over that threshold so it's important to make sure you impress them with the first "bite". Having someone at the door to greet guests is a great way to make them feel welcome right from the off. Speak to one of our events team for more advice on this and check out our numerous packages for receptions.
It also means you can sniff out any rebel scum who may be trying to enter without registering to blow up your superweapons.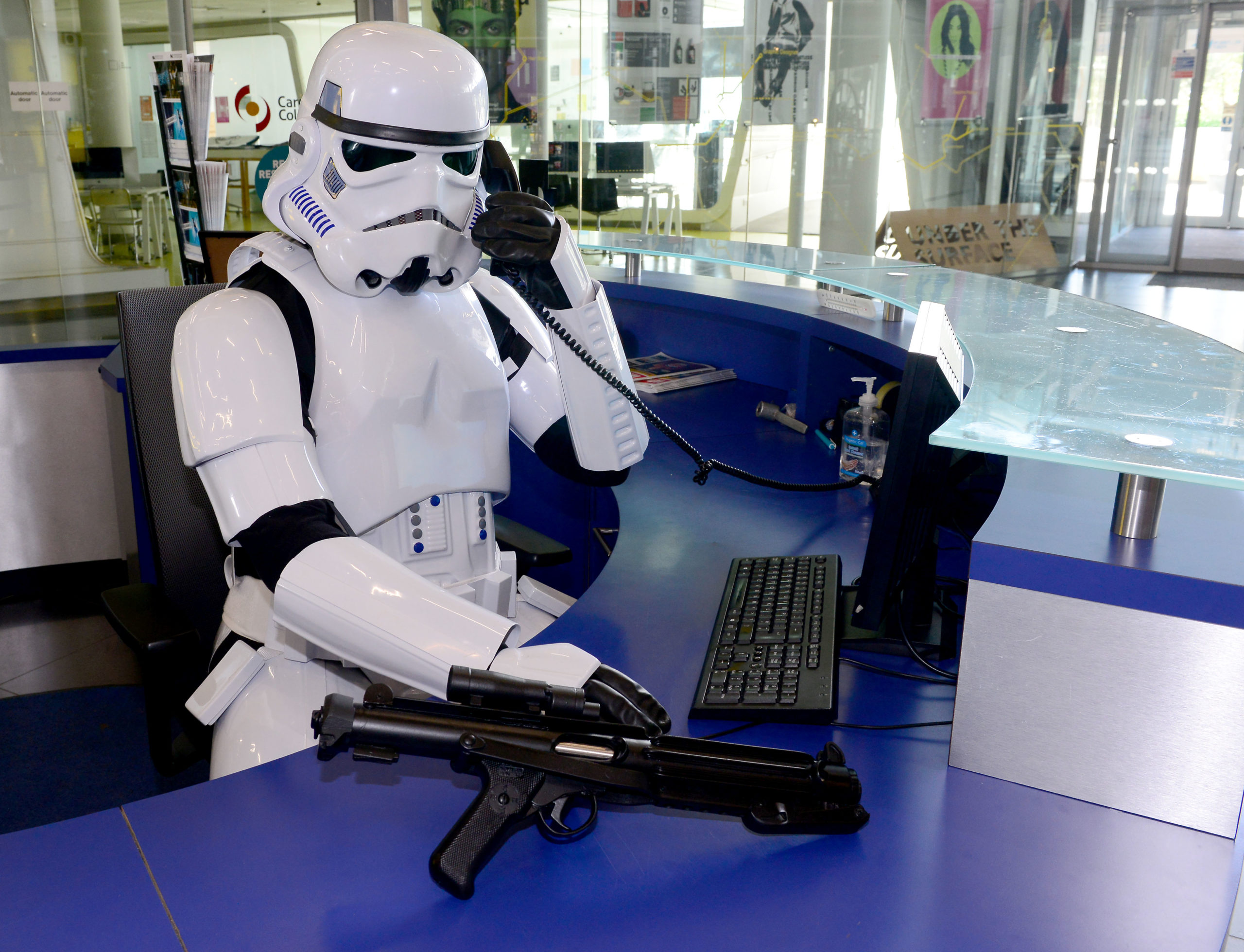 Workshops, Training and Away Days
When you're running a fascist dictatorship that spans an entire galaxy, it's important to keep your staff engaged and motivated. Their wellbeing is key to a strong galactic empire, lose them and you might find them breaking out a TIE fighter and escaping with fugitives to join your rivals.
At Millennium Point we have several spaces perfect for workshops, training days and away days but our client favourite must be Connect on level 2 of our landmark venue. Connect has four interconnected spaces so can be opened or segmented to suit the needs of the day.
Connect 1 and 2 can be opened into a spacious boardroom for up to 24 delegates, perfect for a motivational workshop. This space comes with slick projection facilities that will make you feel on the cutting edge of workshop delivery.
Event space is the largest room in Connect and has ample space for more activity-based training and development. Whether it's conducting pivotal competitor analysis…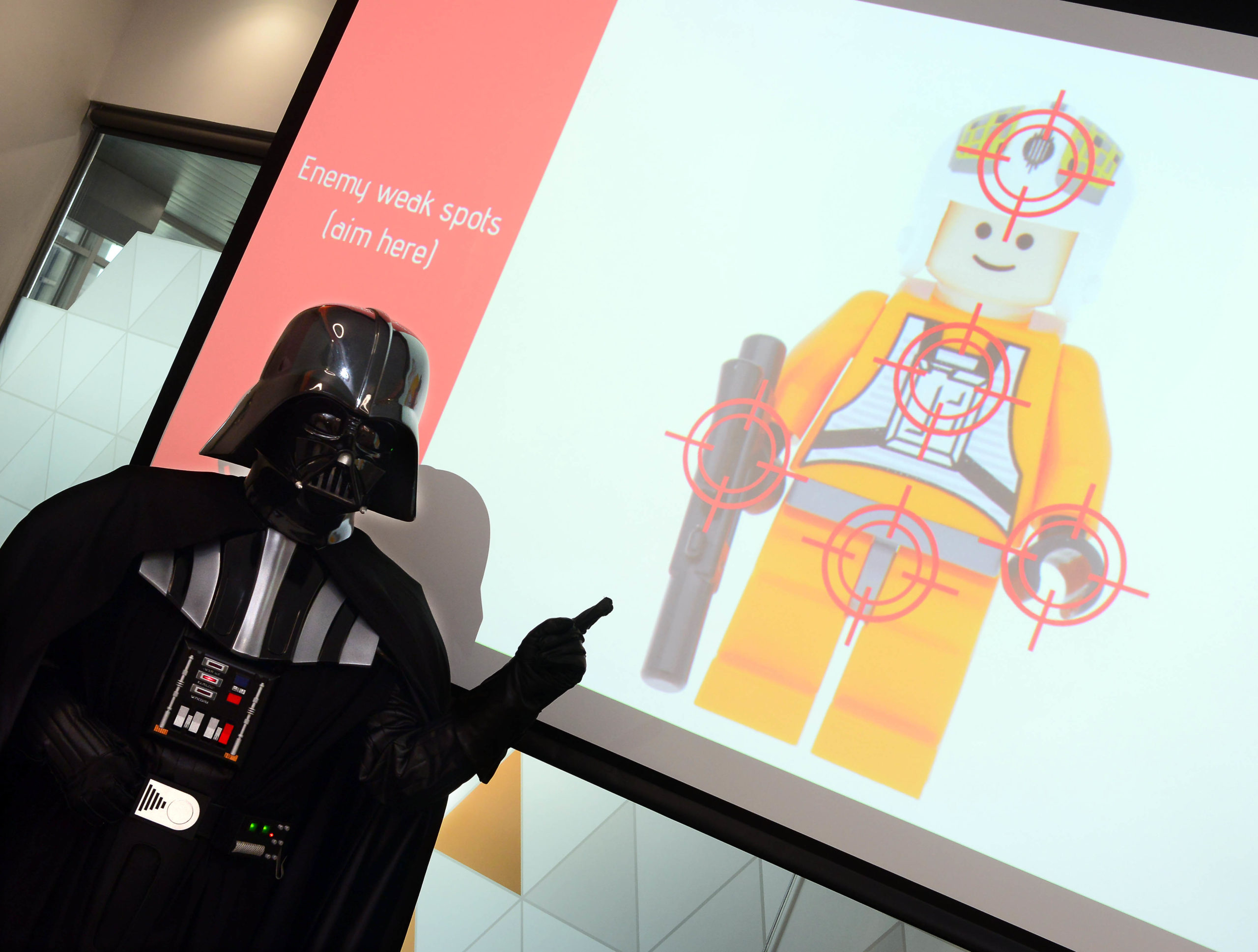 …or refining the accuracy of your Stormtroopers in the hope that one day they might shoot something.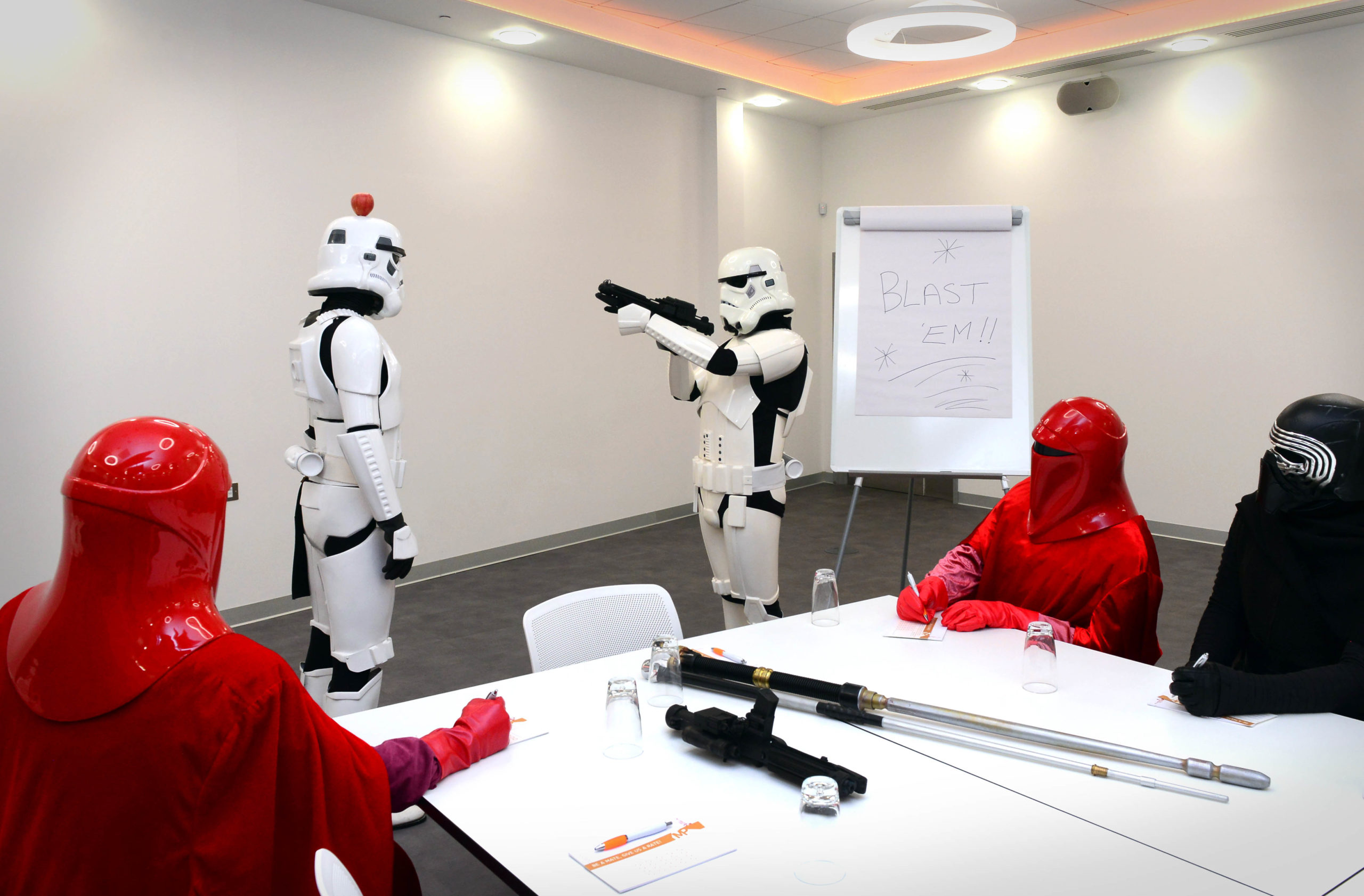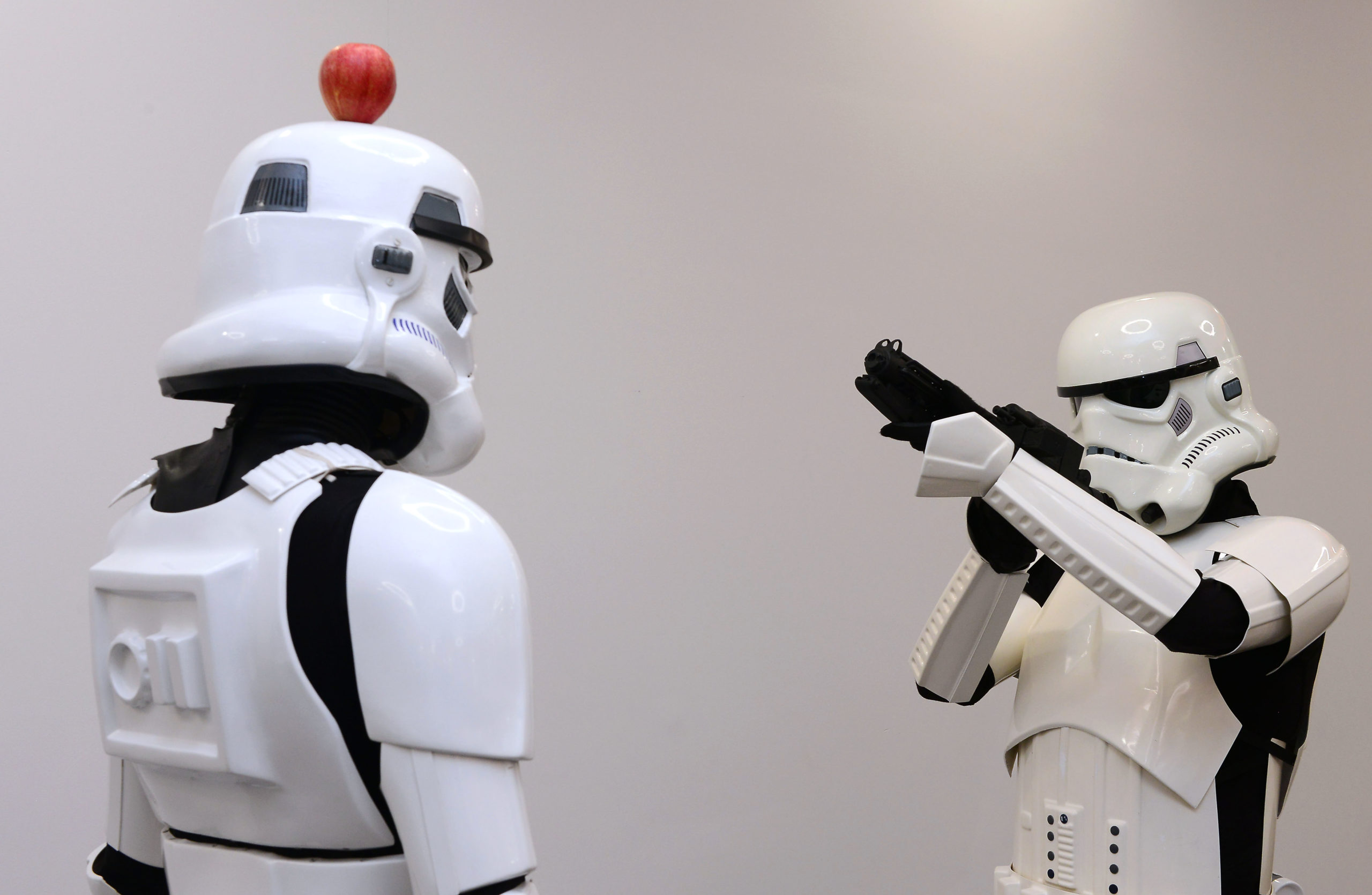 Concourse is a great break out space for secret plotting
Concourse, also on level 2, is great breakout space for when you're having a break. It sits in a high footfall area and overlooks the future site of Curzon Street station opposite, the first international terminus to be built in the UK since the 19th century!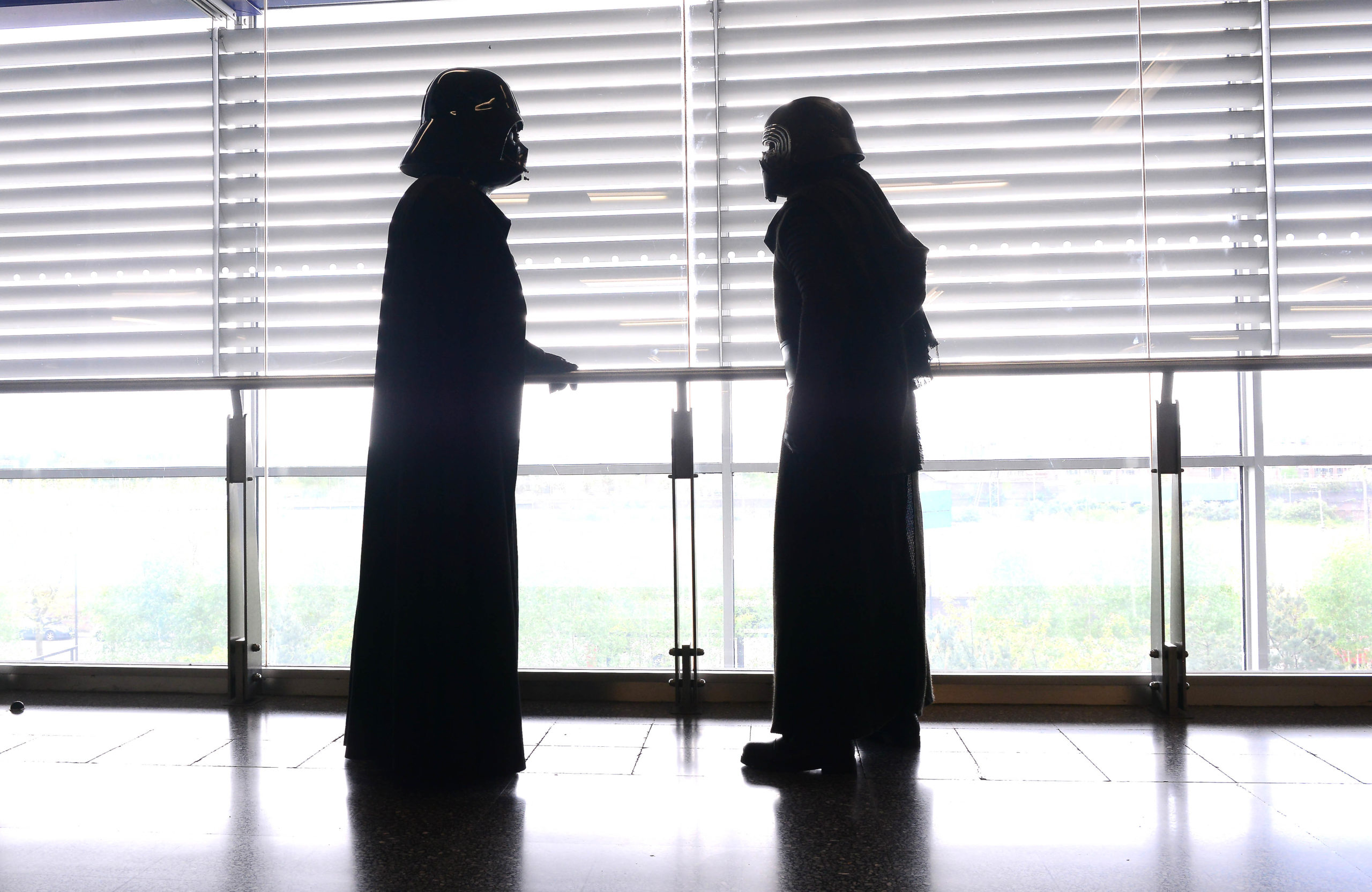 Party it up in Platform
Platform is our large open plan event space on level 1 of the building which sits underneath our giant auditorium. It's a great versatile space that can cater for almost any event, from exhibitions to conferences, performances, quizzes and of course, parties!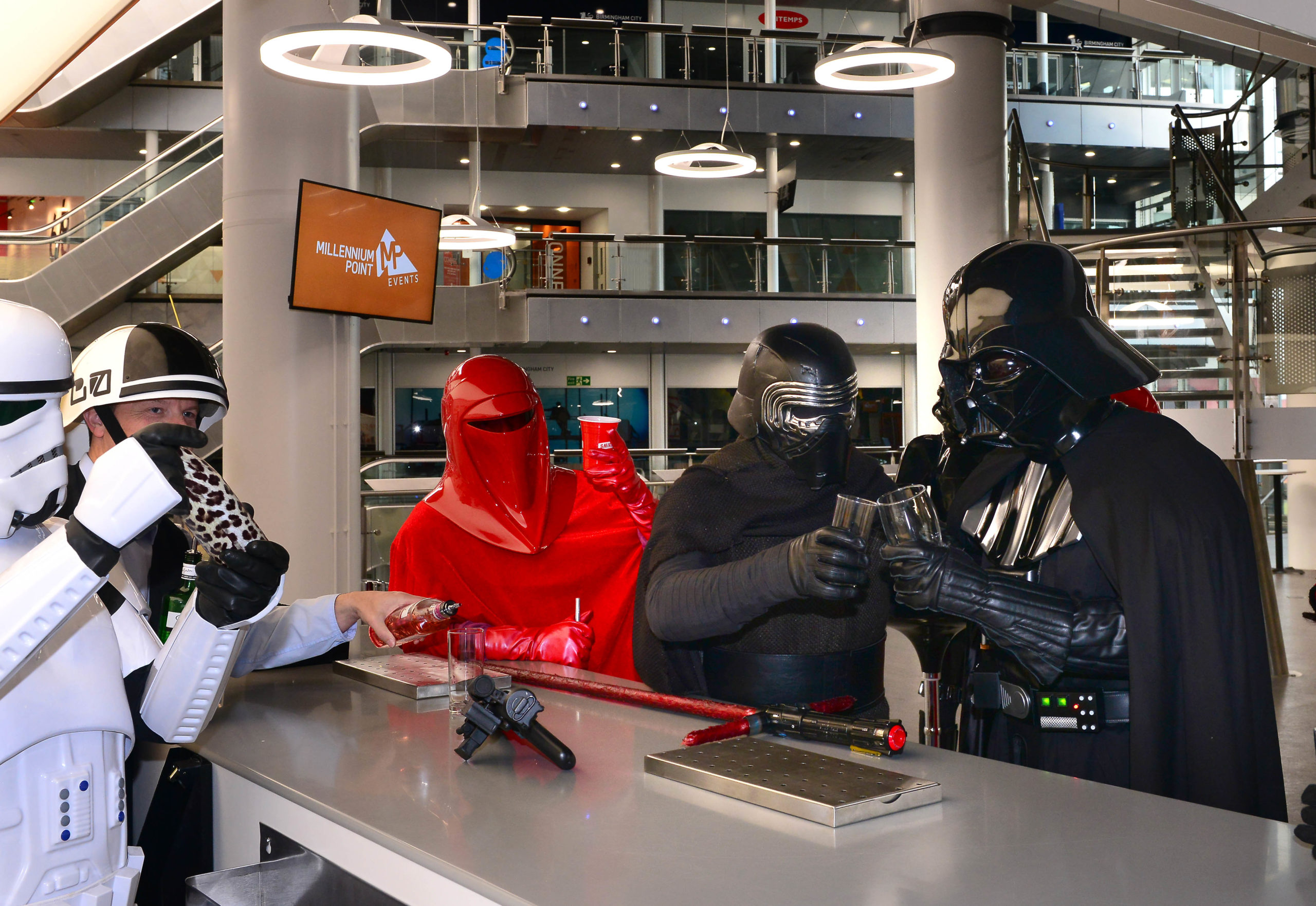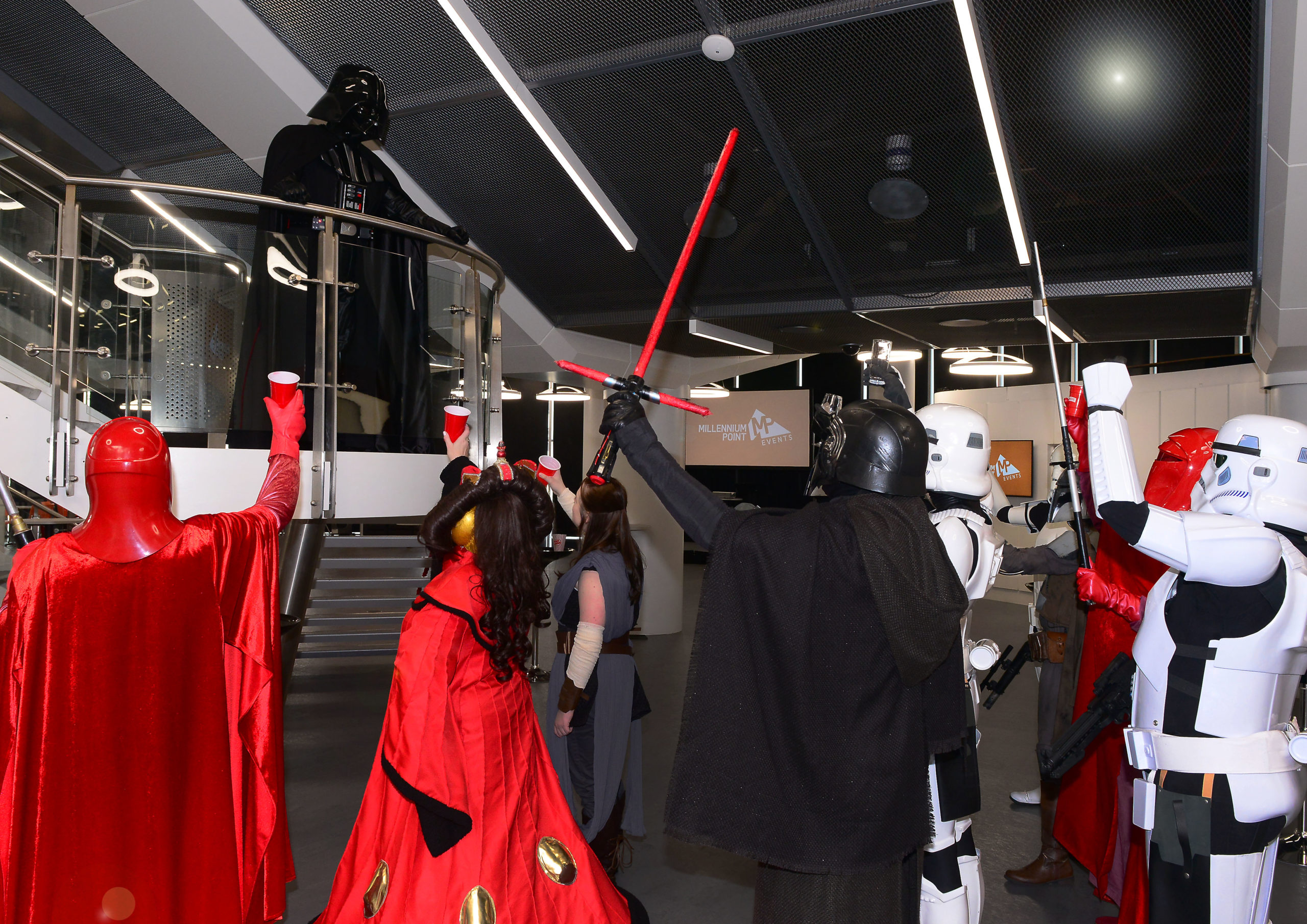 Platform features multiple screens, optional staging and AV as well as a fully licenced bar which means an ideal setting if you're missing those cantina vibes on Tatooine.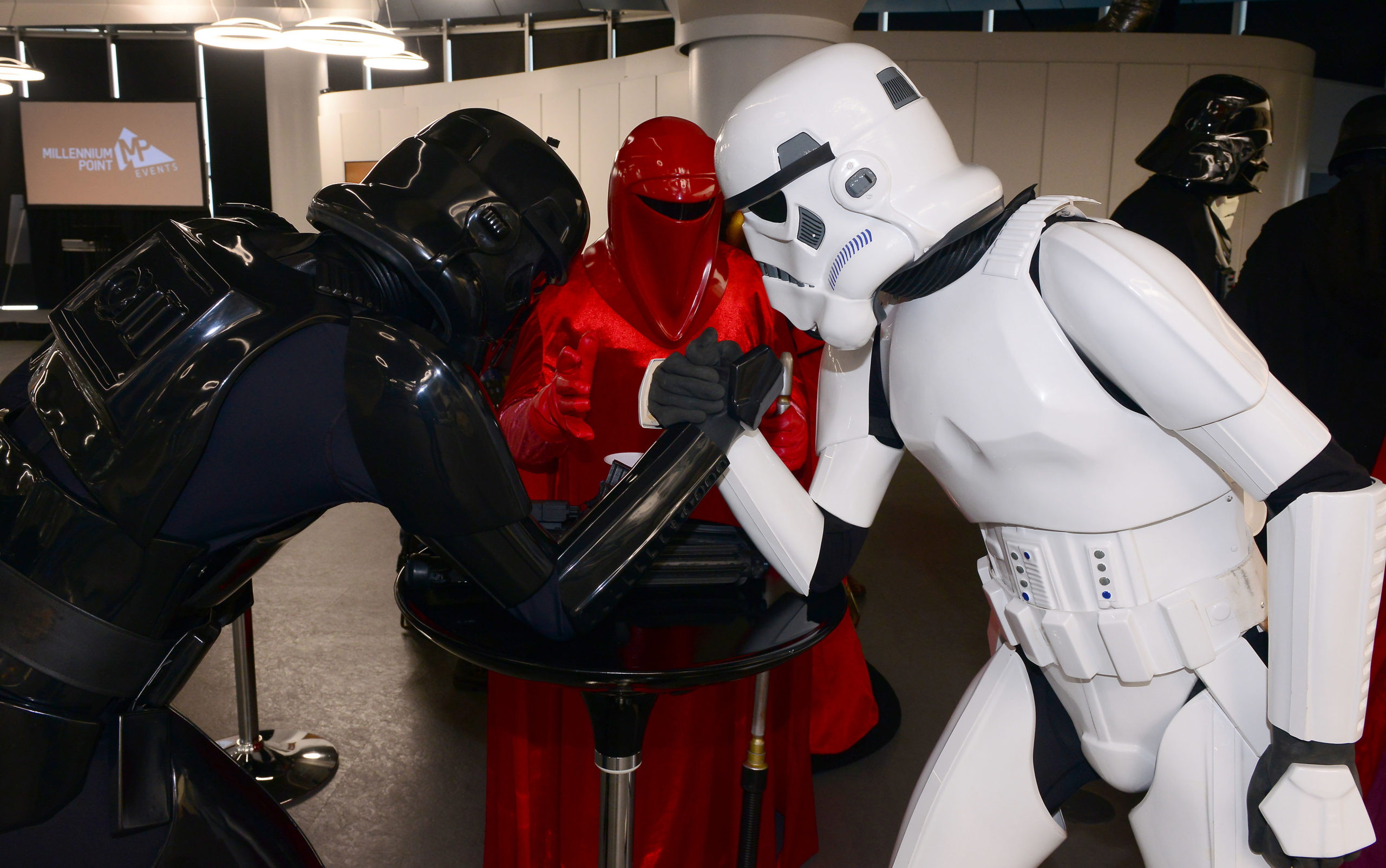 Sit back and watch the silver screen in Auditorium
Our 354-seat auditorium is equipped with dazzling AV and a giant 24m x 12m screen ideal for keynotes, presentations and big announcements.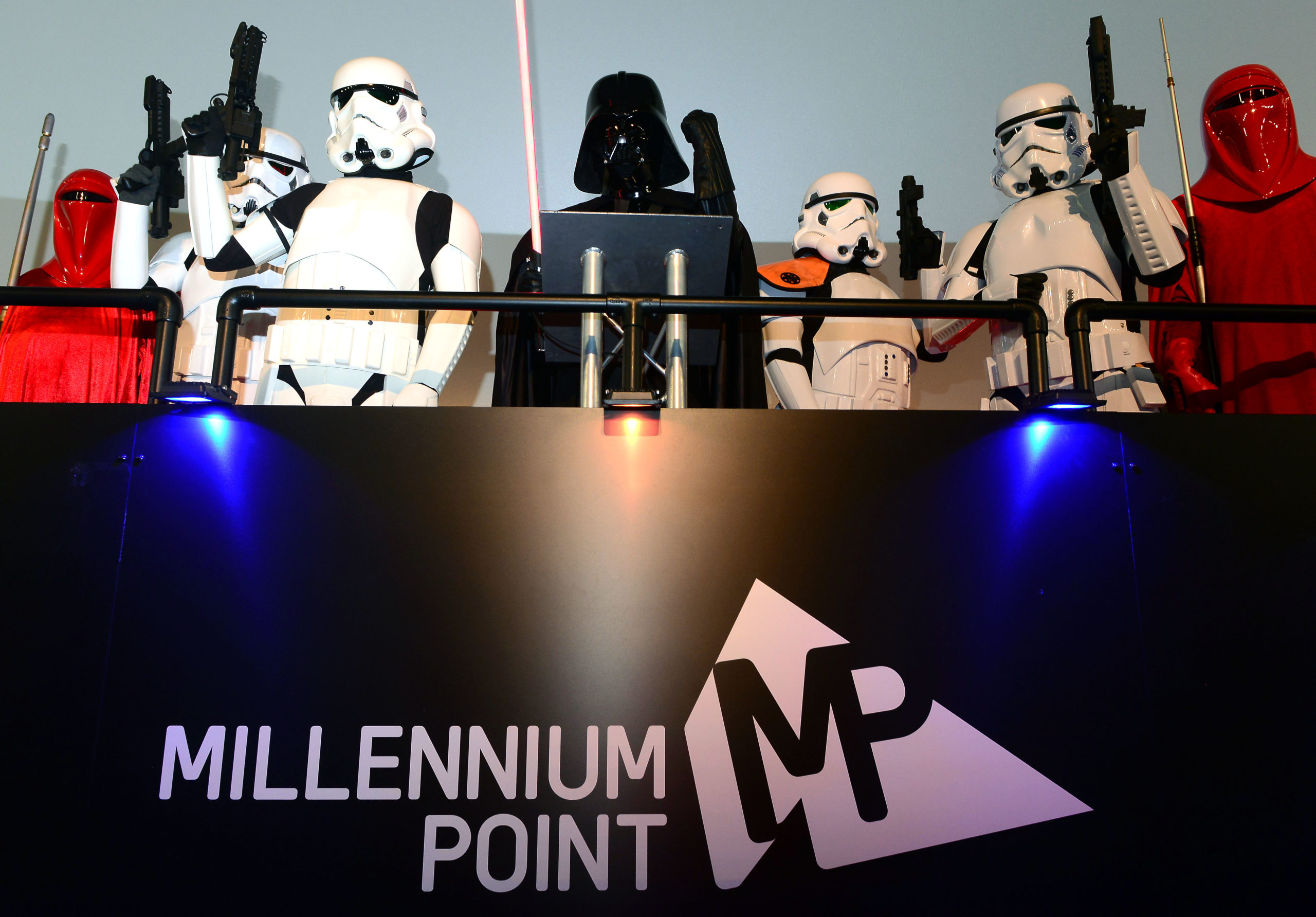 It's also a great space to treat your subordinates to a bit of downtown with a film featuring your best bits, a video game tournament or interactive games and performances.
Atrium makes the best backdrop for a photo
If there's one thing the Galactic Empire can teach us, it's the importance of looking good. Even when their plans are being consistently thwarted by a bunch of teenagers in a rust bucket, you can't deny they look good failing.
Our Atrium on level 0 of our award-winning venue is not just a popular space for public exhibitions, galas and expos but also as a backdrop for the silver screen, the smaller screen and for photoshoots.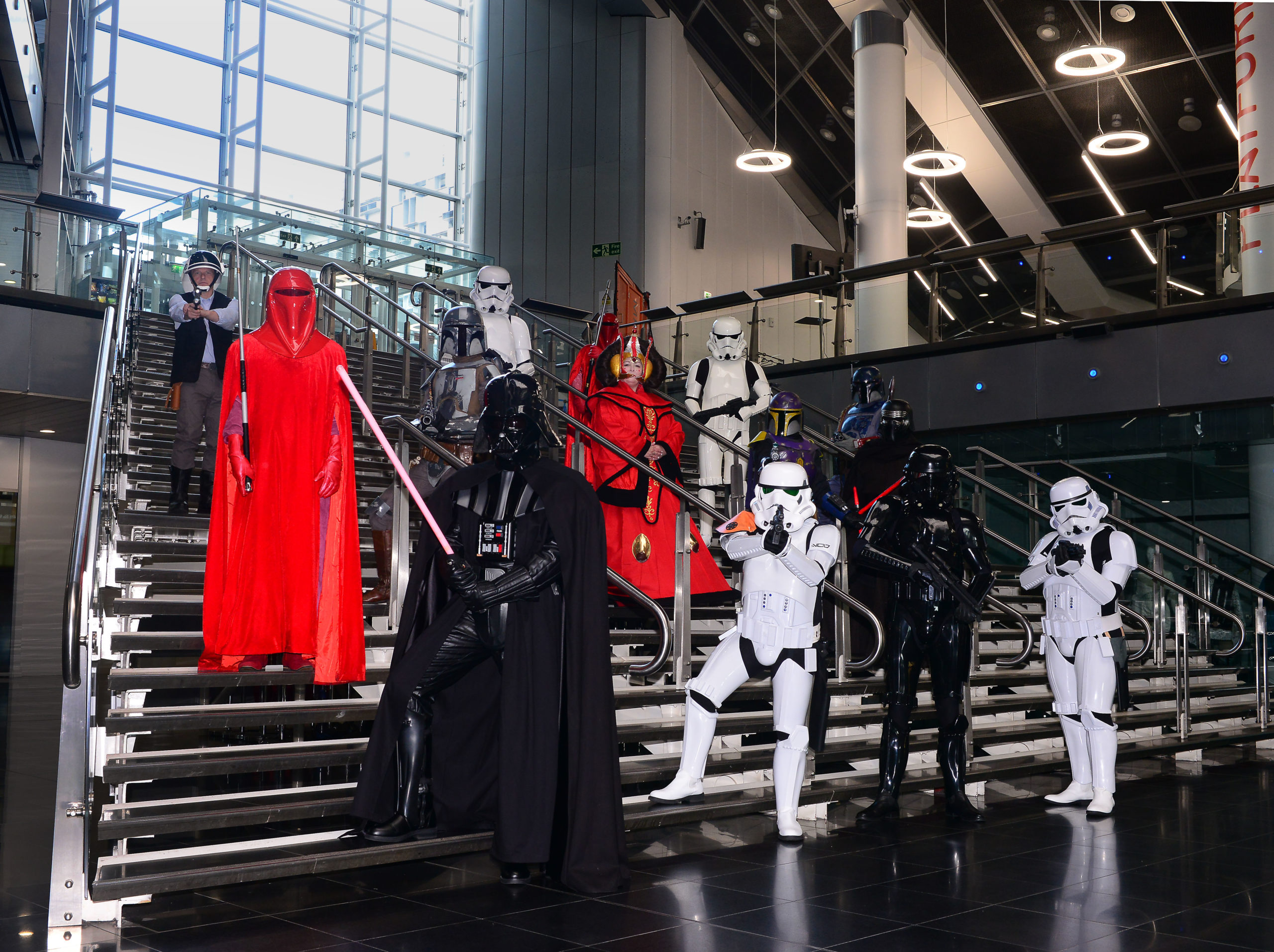 Acting as the central hive of activity in our landmark public building, Atrium has a fascinating open-air aesthetic that must be seen to be experienced.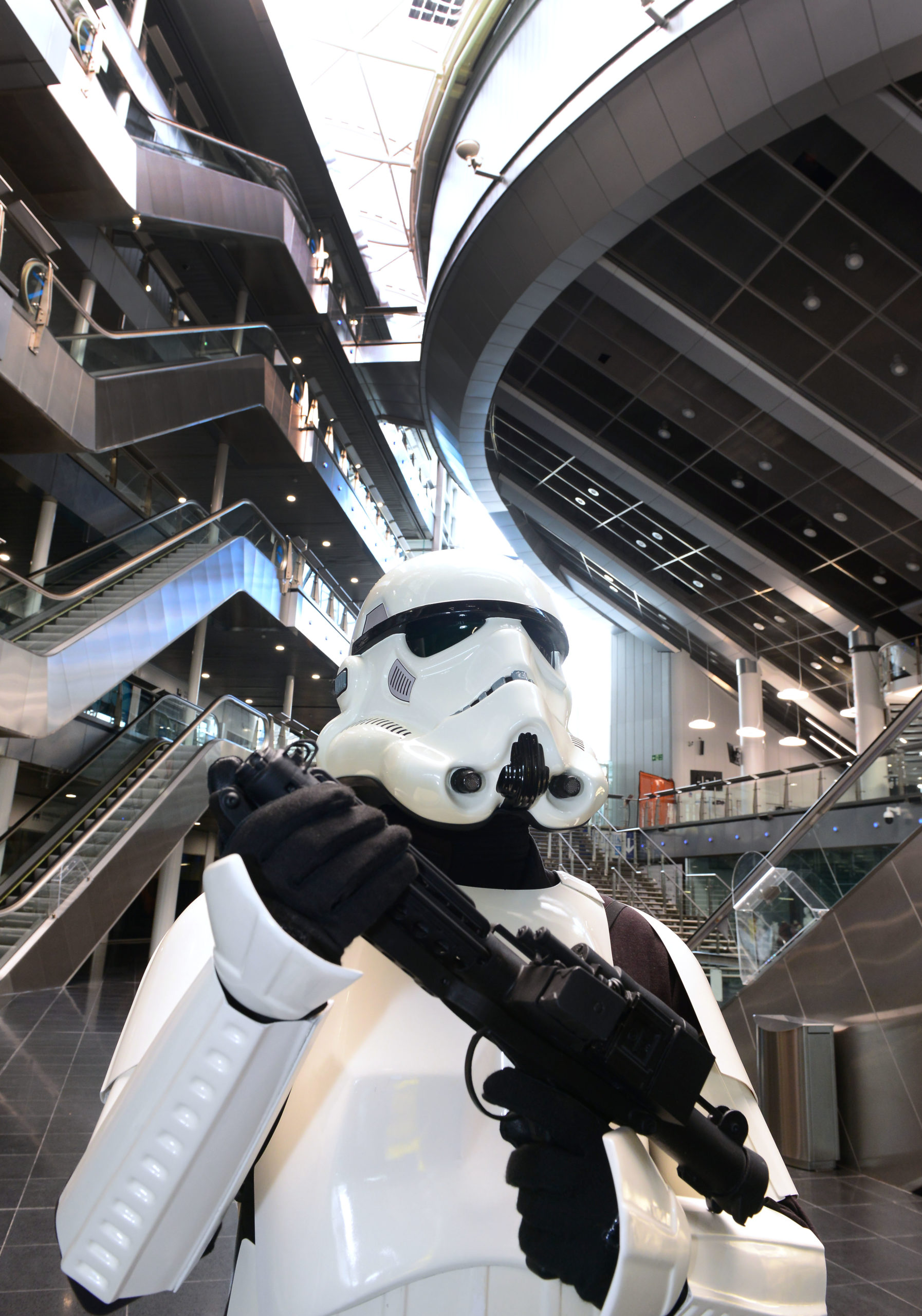 …and that concludes our list of five ways you can use Millennium Point's event spaces! For more information on our 17 versatile venue spaces available head over to the venue section of the website.
Special thanks to Central Legion who joined us in 2019 to take these photos and delighted our visitors to the building on a very hot afternoon.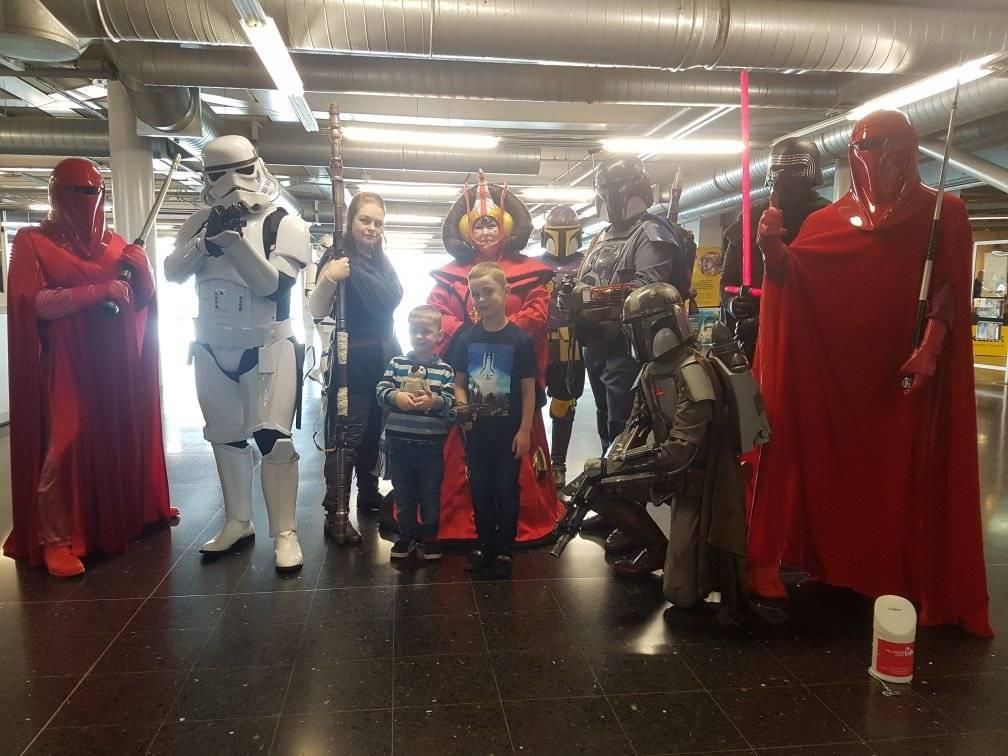 Stay safe, stay connected and May the 4th be With You.
Note: This blog was written as a light-hearted article to commemorate Star Wars Day. Millennium Point does not condone the actions of the Galactic Empire nor has any affiliation with either side of the Galactic Civil War.
---
Find more interesting content from Millennium Point over at our news section, or follow us for daily updates on Facebook, Twitter, Instagram and LinkedIn with @MillenniumPoint.
Millennium Point is a landmark public building and multi-award-winning events venue in the Eastside of Birmingham City centre. Profits from our commercial activity are invested by the Millennium Point Charitable Trust into projects, events and initiatives which support the growth of science, technology, engineering and maths (STEM) and education in the West Midlands.