Looking to host a film screening event? Look no further than our multi-award-winning landmark venue in the heart of Birmingham city centre.
Newly Refurbished Auditorium
Our 354 seat Auditorium is the perfect location to host a screening event, originally opening as the first IMAX cinema in Birmingham, this event space is equipped with a 16m x 10m giant screen to give your event the "wow factor".
We recently invested £350,000 to improve the space further, installing a new 10m x 3m participant stage area beneath the giant screen. To coincide with this, we've also upgraded our AV equipment which includes an M32R digital mixing desk, an intelligent LED lighting system and mounted Panasonic PTC-280 cameras controlled remotely for high quality live streaming.
Begin your event in Platform
Directly below the Auditorium and ideal for welcoming guests, our Platform space features a fully licensed bar, AV equipment, catering and an open plan space. This location is a perfect spot to begin the event before your guests head up to the Auditorium for the screening itself. Platform can also be branded to match your companies look and feel, making the event feel unique to you.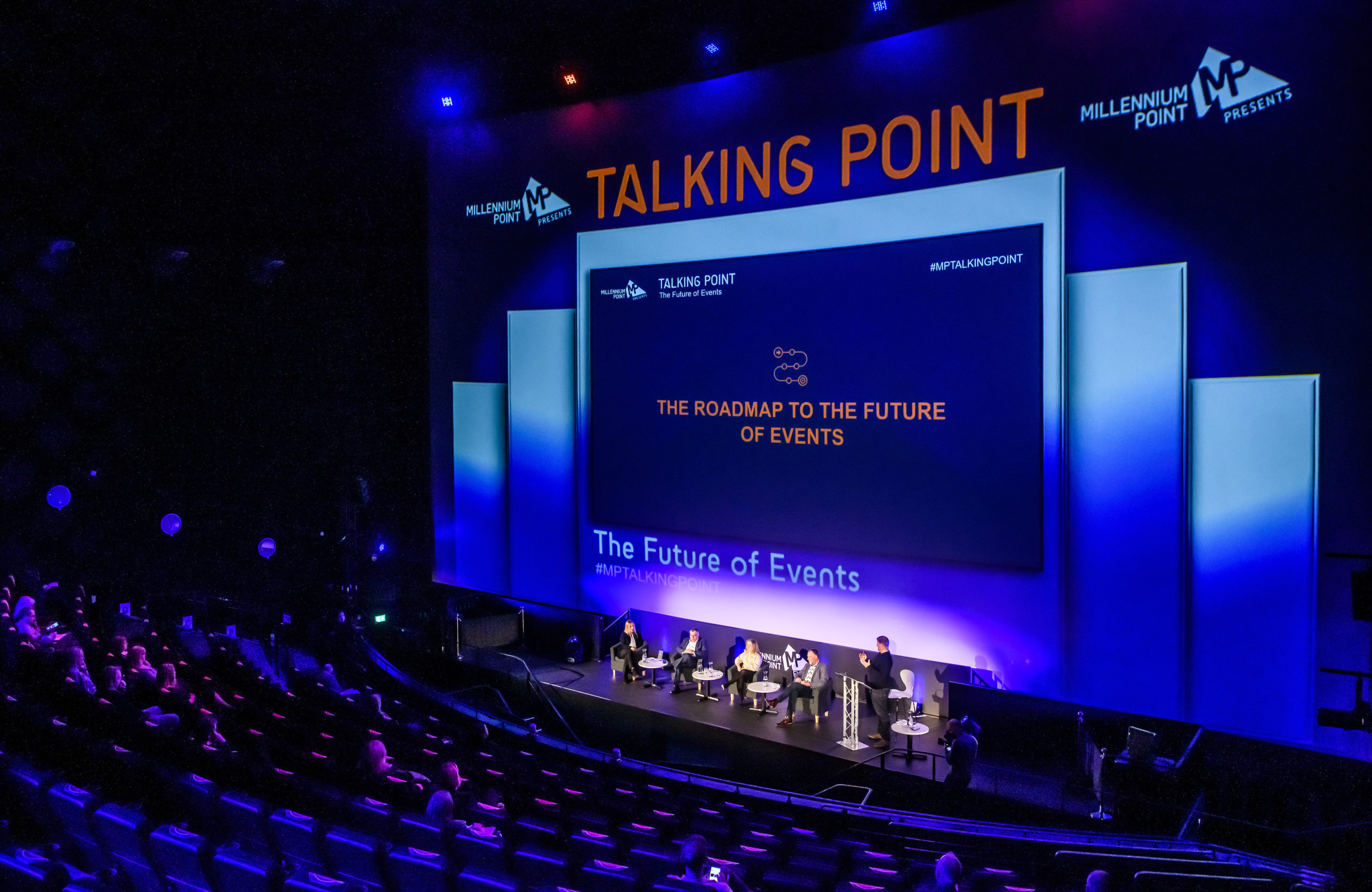 Why choose Millennium Point? 
Screenings are our bag. That's why we're the proud home of the annual Birmingham Film Festival and a favourite among film industry clients like Birmingham Indian Film Festival.
Central location in Birmingham's Eastside, that's easy to get to regardless of how you travel.
Award-Winning Service delivered by a high-level professional events team with over 40 years hospitality experience combined. Our team is accredited by HBAA, MIA's Aim and we are a member of venues of excellence.
We're COVID secure. You can read our highly praised Client Protection Plan written in-line with the latest UK Government guidelines and Event industry advice here.
We're affordable and flexible, building your event package around you, your aims, and your budget. Hybrid and virtual packages are now available, offering you even more flexible and a platform to maximise the reach and engagement of your event.
You widen your CSR and support the local region just by booking with us. Commercial profits from our events business and landmark public building go towards our award-winning charitable trust who have invested more than £25m over the past 6 years back into the region through projects which support the growth of science, technology, engineering, maths (STEM) and education.
Book a free tour
Book a free tour of our new and improved Auditorium today and experience your event on our upgraded stage and giant screen. Get in touch by calling 0121 202 2200 or emailing events@millenniumpoint.org.uk.
Cocktails and Dirty Dancing hits the big screen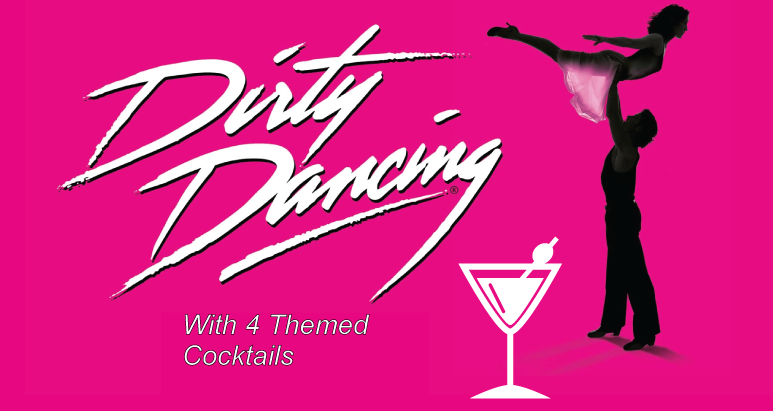 Why not get a feel for our venue and join us for our next film screening event! Get ready to drink cocktails and have a good sing along on Saturday 17th July as Dirty Dancing hits our big screen. This event is more than just a screening as Wine Events Company guru's Tony and Ryan, provide movie trivia throughout the event and demonstrate how to make each of the four themed cocktails on our newly refurbished stage. Prior to the screening, there will also be a live band performing hits from Dirty Dancing along with other iconic 80s classics.
There's only a limited amount of tickets left, priced at £35.95 per person (plus Eventbrite fees), and include four tasty themed cocktails. Due to current government guidelines, tickets can only be booked in blocks of two, three or four. You can find out more about this event by clicking here.
---
Find more interesting content from Millennium Point over at our news section, or follow us for daily updates on Facebook, Twitter, Instagram and LinkedIn with @MillenniumPoint. Millennium Point is a landmark public building and multi-award-winning events venue in the Eastside of Birmingham City centre. Profits from our commercial activity are invested by the Millennium Point Charitable Trust into projects, events and initiatives which support the growth of science, technology, engineering and maths (STEM) and education in the West Midlands.