Lights, Camera, ACTION! We look back at movie scenes filmed at Millennium Point
Published 19/06/2023
3 minutes
We may be known as home to Birmingham Film Festival and a great destination to have a film showing. But did you know our wonderful building has also been used as a backdrop for several films and tv shows?
From zombie hoards to crime fighting, we take a look back at our favourite moments.
Can you escape the aliens?
Invasion Planet Earth is about how a man loses his faith after his daughter dies, and on the day he finds out his wife is pregnant again, aliens invade the Earth.
Would be good to keep it upbeat so it doesn't trigger anyone. Would it be appropriate to instead say:
Invasion Planet Earth follows a man who finds out his wife is pregnant and aliens are invading Earth…on the same day!
Directed by Simon Cox, various locations around Birmingham were used to complete the film, with over 900 Brummies even used for extras. Millennium Point's Atrium was the perfect place for a chase scene down the open Atrium staircase.
Watch below for a behind the scene in Millennium Point
Can good win against evil?
As Strange as Angels is the story of when a talented artist's destiny to change the world is destroyed, people from the future come back to restore his true path. But their mission isn't be simple.
Directed by Matt Cannon, the film is also known as Revolution X. Viewers may spot a few scenes in the film that look familiar. Millennium Point's glass elevators were used, although you really can't miss them as they're marked with a giant red X.
Watch the trailer below
The original home of Line of Duty
Steve Arnott, Ted Hastings, and Kate Fleming all called Millennium Point home in the first series of BBC crime drama Line of Duty.
Jed Mercurio's gripping series centred on the efforts of a police anti-corruption unit to tackle corrupted coppers and transformed our meeting complex into interrogation rooms as the case of DCI Tony Gates unfolded.
Millennium Point was used for internal shots of the police headquarters – most notably in episode three of the first series – where you can see our iconic Atrium, glass elevators and space-age looking escalators.
The first series was famously filmed in Birmingham with several other landmarks and familiar sites, including the Grade II listed pub in the Jewellery Quarter, The Queens Arms, and Broad Street, is also spotted in several scenes.
The show has gone on to be recognised as one of BBC's most successful projects and we are proud to have played our part in its opening series.
Once you've filmed with Millennium Point, why not host your premiere with us?
Accommodating up to 354 delegates, the Auditorium at Millennium Point is the perfect location for conferences, lectures, product launches, AGM's, award ceremonies and film screenings. Featuring a 30m2 stage and a giant screen, this space is perfect for making a big impression. The space has multiple branding opportunities such as changing light settings to match your brand colours to truly make it tailored to you.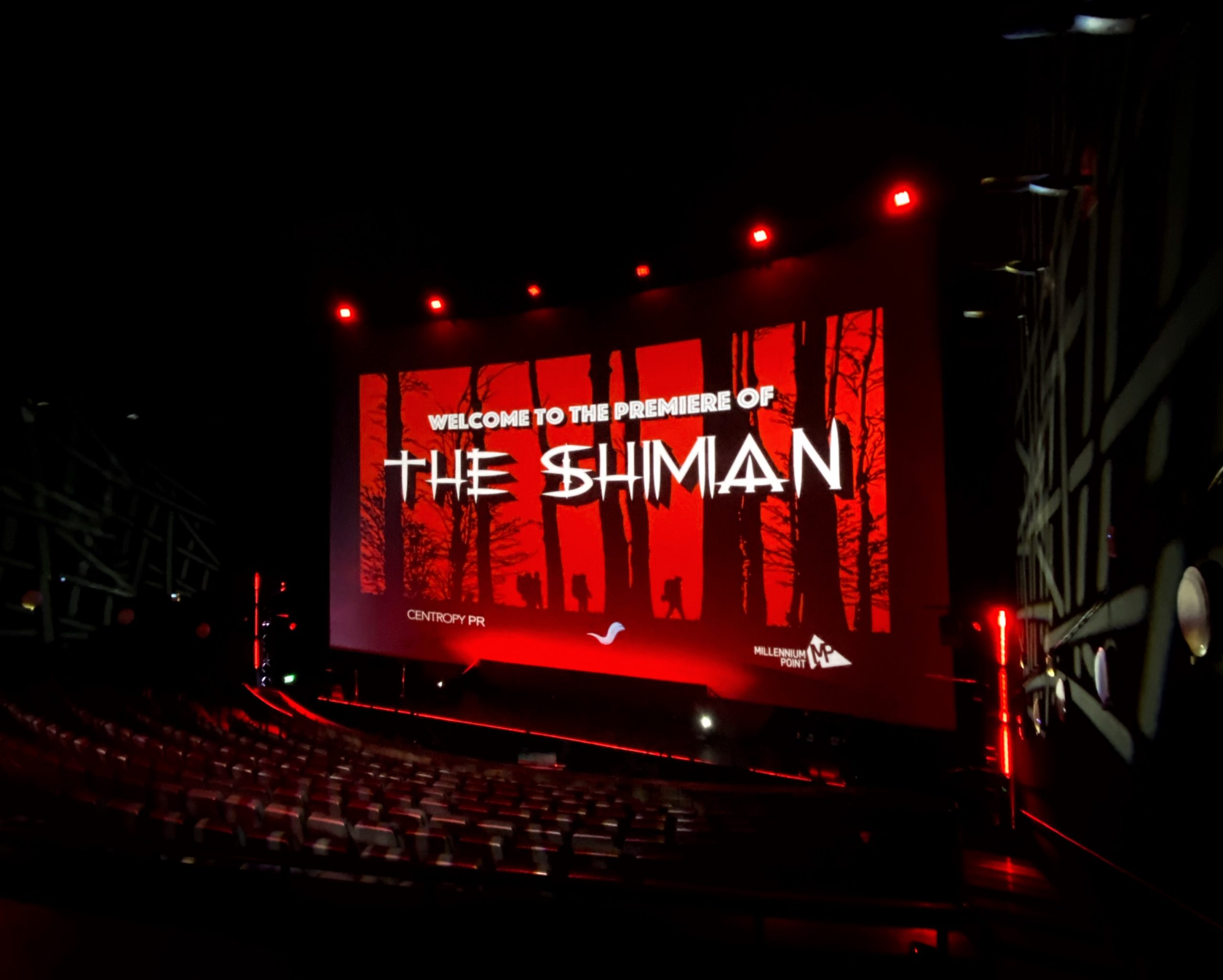 The Auditorium has upgraded AV equipment which involves a M32R digital mixing desk with 40 input channels, high fidelity audio, intelligent LED lighting system and Panasonic PTC-280 cameras controlled remotely for high quality live streaming. The Auditorium also includes the new Panasonic PT-RQ25 projector which will show your content on the screen in 4K. When booking Auditorium, you will also receive support from Millennium Point's on-site AV technician to support throughout your event.
Still not convinced? Why not look at the premiere Bader Media Entertainment CIC held last year for their world premiere of horror film The Shimian.
Choose Millennium Point to shoot your cinematic masterpiece
With multiple spaces, both private and public, Millennium Point has a range of rooms that can be customised into any set-up.
Get in touch with our friendly events team to see how we can help today!