All about Gaia, Q&A with Artist Luke Jerram and Millennium Point's Abbie Vlahakis
Published 15/03/2022
3 minutes
There is just under one month left to see the earth in a free exhibition at Millennium Point. To celebrate a fantastic first month, Millennium Point's CEO Abbie Vlahakis caught up with the Artist behind Gaia, Luke Jerram to chat more about the piece and his inspirations behind it.
Gaia will be at Millennium Point until the 28th March. The free to attend event requires no booking and is open everyday to the public until 11pm. Hundreds of people from across Birmingham and the wider region have marvelled at the breath-taking earth artwork, which combines NASA satellite imagery with an awe-inspiring soundtrack to invoke a sense of profound love for the earth.
'A long-term relationship with Millennium Point'
This isn't the first time Luke Jerram's work has visited Millennium Point – in 2005 120 guests packed into Thinktank Science Museum for a mass experimental concert that lasted throughout the night. Then again in 2017, Luke Jerram's Museum of the Moon visited Thinktank which was accompanied by a musical composition created award-winning composer Dan Jones.
Gaia and Millennium Point
We wanted everyone to have a memorable time at Millennium Point during Gaia. That's why, along with the breath-taking Gaia, we unveiled an exciting events programme.
We had date night sorted with a special Valentine's screening of Baz Luhrmann's Romeo + Juliet with prosecco. Guests enjoyed their drinks while gazing at Gaia before their film started.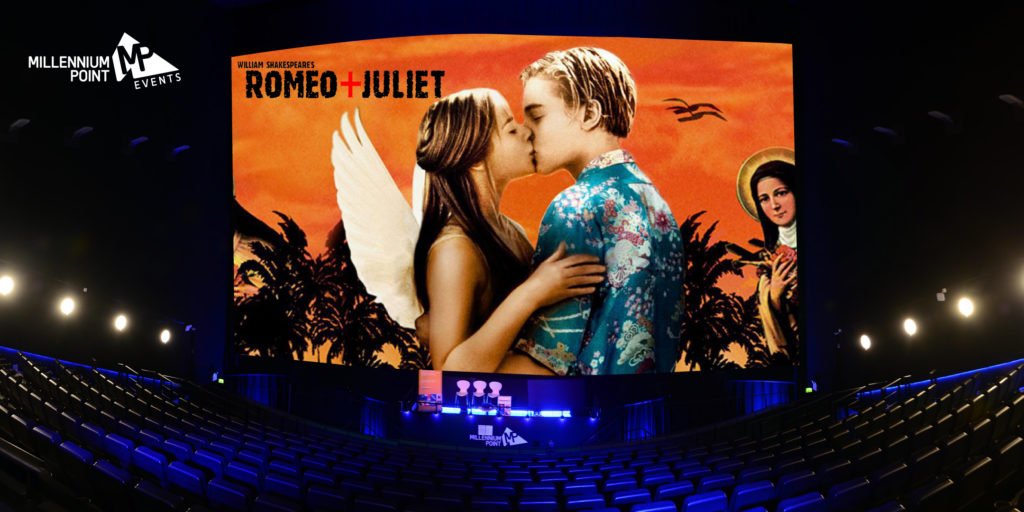 There was plenty of fun for families too, with a series of special film screenings during February half-term. On Friday 25th February, we got ready to go 'under the sea' and enjoyed Disney classic The Little Mermaid on the big screen. And on Saturday 26th February, youngsters watched an adventure of a lifetime with a screening of fan favourite Moana.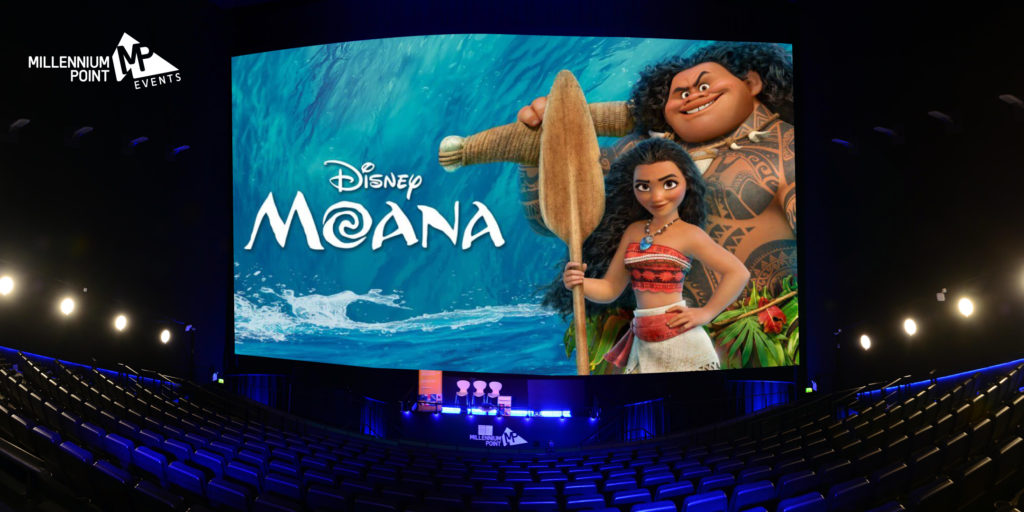 The fun didn't stop there, throughout half-term, Millennium Point, in partnership with Thinktank Science Museum ran a series of interactive drop-in sessions for families and children, hosted under Gaia. From fun-filled experiments and activities to demonstrations and performances, the programme highlighted the fascinating world of environmental science and the actions we can all take to help protect the planet.
For a quiet getaway, Maria Widdows guided yoga sessions under Gaia. We joined her as she led a grounding, balancing yoga practice. The sessions were enjoyed were enjoyed by yoga enthusiasts as well as newbies to the practice.
And lastly, on coming up on Saturday 19th March, visitors can see the world in a whole new light, as they enjoy Silent Disco under Gaia. Millennium Point have teamed up with silent disco experts Silent Noize, to give visitors the best night of music from rock, indie, and power ballads to RnB, hip-hop and old skool classics.
An unimaginable view amongst the stars, all from the comfort of Earth
Gaia will be at Millennium Point until 28th March for all to see. It's free to attend, with no booking necessary. Plan your visit now and don't miss out, we can't wait to see you!
---
Find more interesting content from Millennium Point over at our news section, or follow us for daily updates on Facebook, Twitter, Instagram and LinkedIn with @MillenniumPoint. Millennium Point is a landmark public building and multi-award-winning events venue in the Eastside of Birmingham City centre. Profits from our commercial activity are invested by the Millennium Point Charitable Trust into projects, events and initiatives which support the growth of science, technology, engineering and maths (STEM) and education in the West Midlands.