Exactly twelve months ago today, I was standing on the Promenade of Millennium Point's Southside entrance with my fellow executive team members, looking out at a crowd of people gathered waiting expectantly for HRH Prince Harry and his then soon-to-be-wife Meghan Markle to arrive. Whilst this was a once in a life time moment for us, the real pride came from hosting an event that would truly inspire the young women of the West Midlands; my inner hope was that it would become a catalyst for change.
The Millennium Point Charitable Trust approached Stemettes, a social enterprise encouraging girls to pursue science, technology, engineering and maths (STEM), to host an inspirational women's panel at Millennium Point to mark International Women's Day and our guests would be young girls from a number of schools across the West Midlands.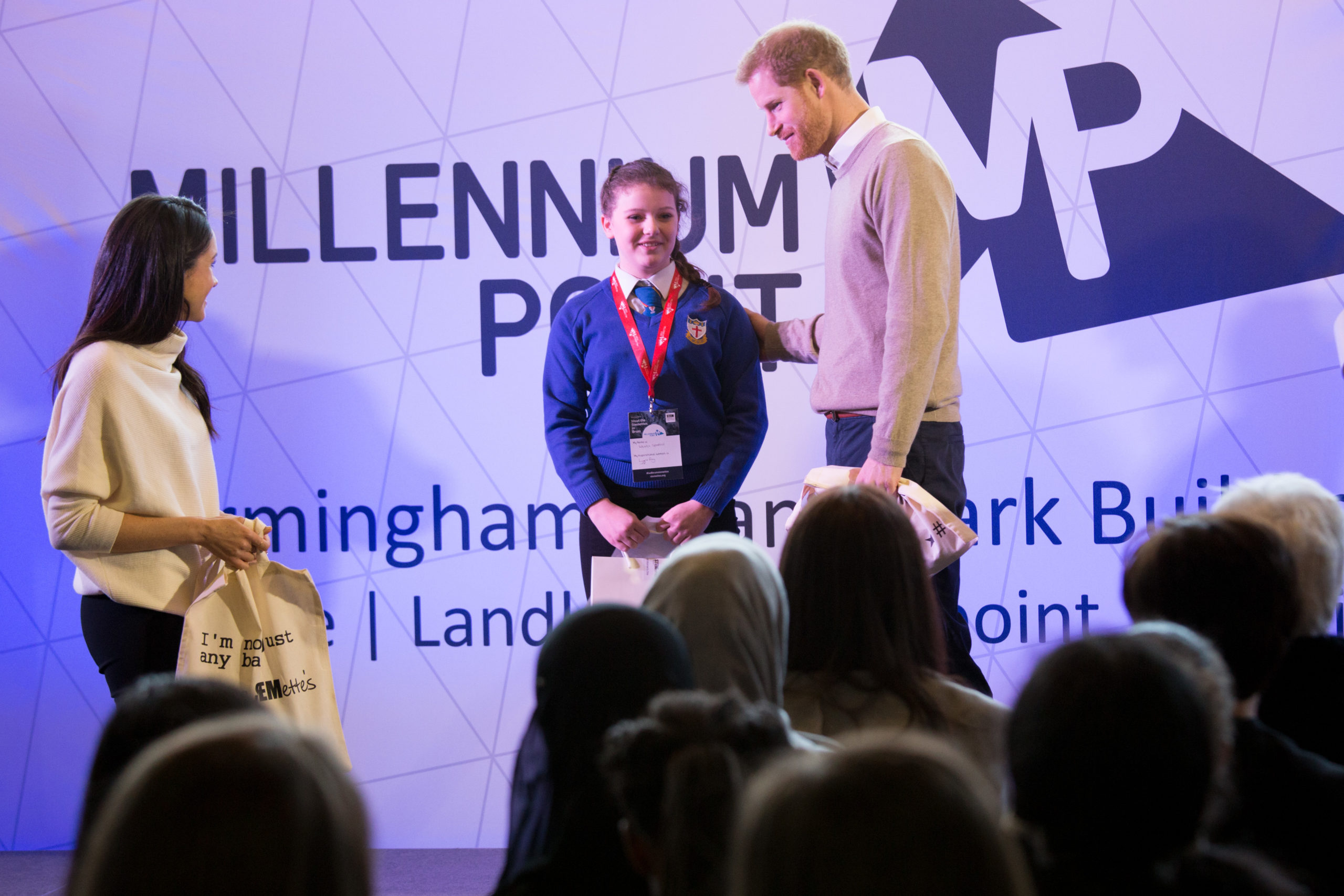 However, what struck me most on the day, was that whilst the whole world was focused on the Royals, the girls were clearly focussed on learning about the opportunities available to them in the world of STEM. Having had the opportunity to speak directly to some of these young women I can truly say I was inspired by their passion and how they embraced every opportunity presented. At a point in their lives where they are making decisions which will impact both their route in to work and adult life, I was in awe of the maturity and sheer grit and determination to succeed.
In the twelve months since that remarkable day, our charitable trust has facilitated a number of projects and events which continue to encourage young girls to pursue STEM careers, and through these I have had the opportunity, and pleasure, to attend and learn more about the challenges and drivers for girls wanting to pursue STEM.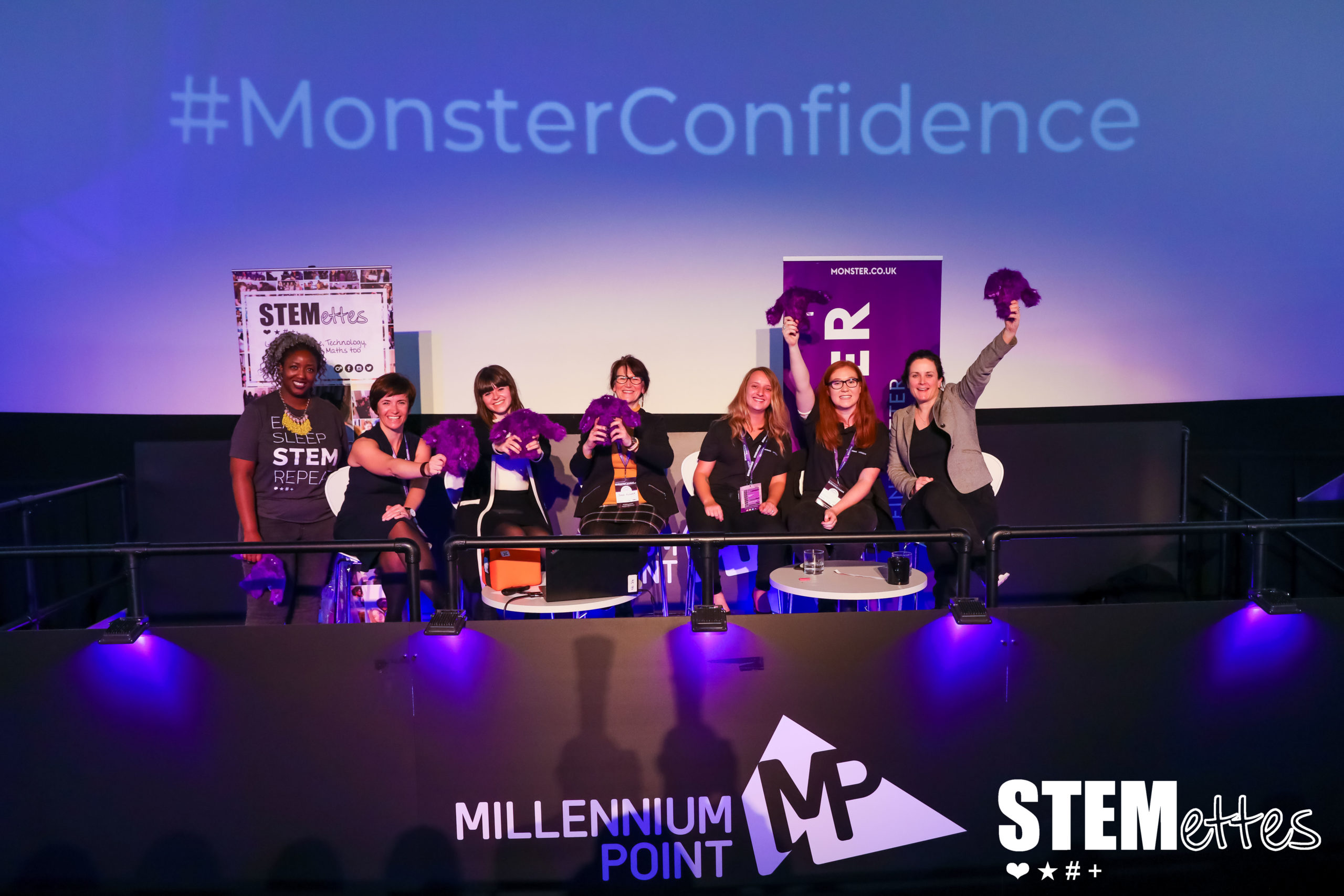 When we funded and hosted Monster Confidence in November, we found that the most common challenges amongst girls aged 15 were the lack of female role models in STEM industries, male dominated environments, lack of support and knowledge from parents and the inner voice that simply says, "I didn't know girls could do that". Overall, there was a common thread of anxiety amongst girls when it came to the thought of pursuing a career within STEM industries like computing and engineering.  However, what I witnessed that day were girls finally realising that a STEM career was not only within their grasp but also incredibly creative.  At that point, I found myself reminiscing about my school days and wishing I had been inspired in this way.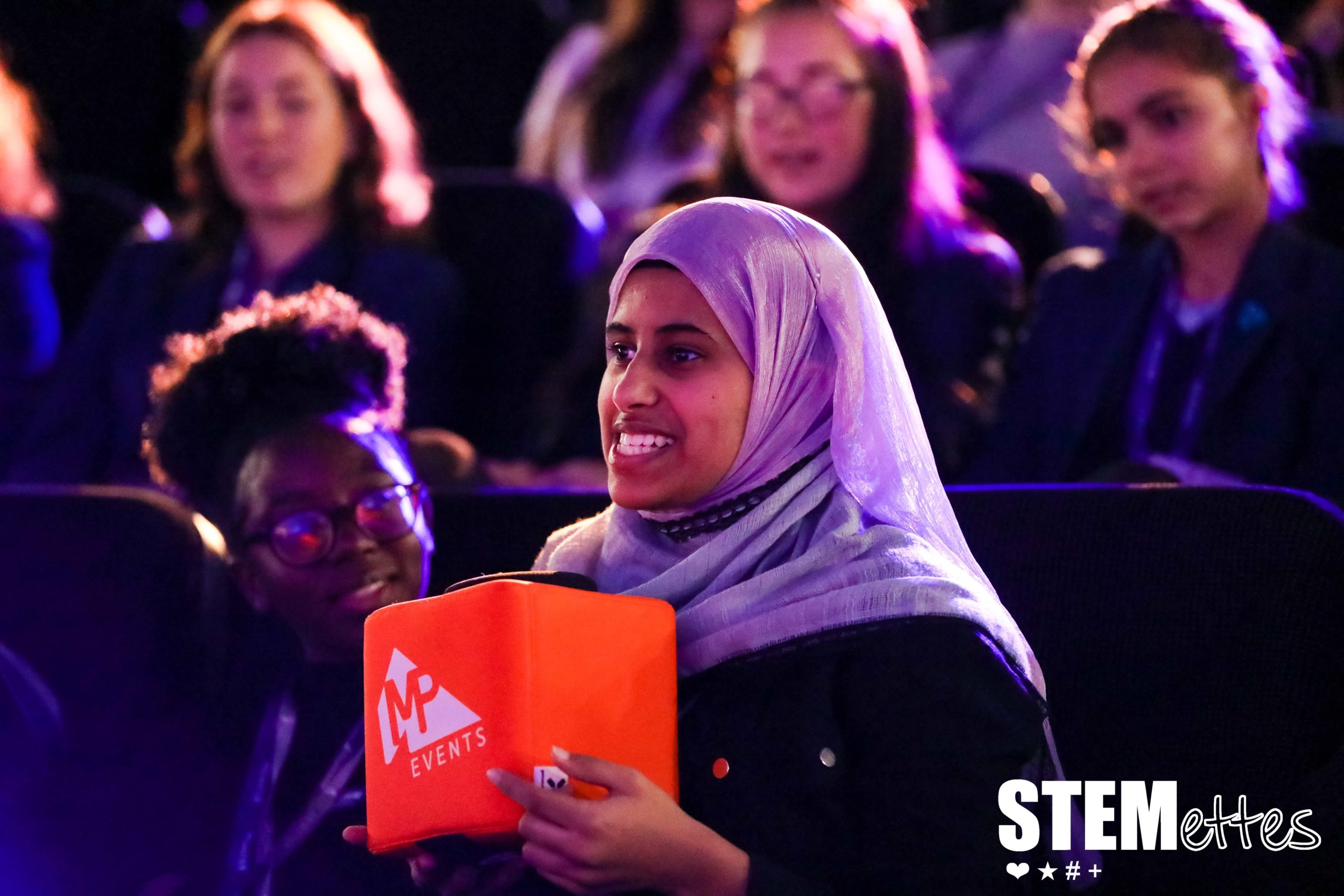 There is a reason why events like this are important; there is currently a shortfall of some 173,000 skilled STEM workers in the UK, with women occupying a mere 23% of roles in STEM industries. It's no wonder that girls aren't connecting with the industry; they are simply not seeing the great work being done by women in STEM every day. At Millennium Point we are trying to reverse this perception.
I have met some truly inspiring women this year and one of those is Faye Pressly, Chief Operating Officer of tech company Vanti.  Faye presented to over 130 school girls at another event we hosted back in December called #GirlTechBrum, the brain child of a fantastic organisation called the Ahead Partnership. Faye not only opened my eyes to the vast amount opportunities available in STEM but also the high level of creativity needed in these careers; challenging a common misconception held by many. Faye is a perfect role model for young women and her enthusiasm for the industry is infectious.  Hopefully, women like Faye will help reverse the increasing trend of female students leaving STEM because they feel the industries are still geared towards the male stereotype.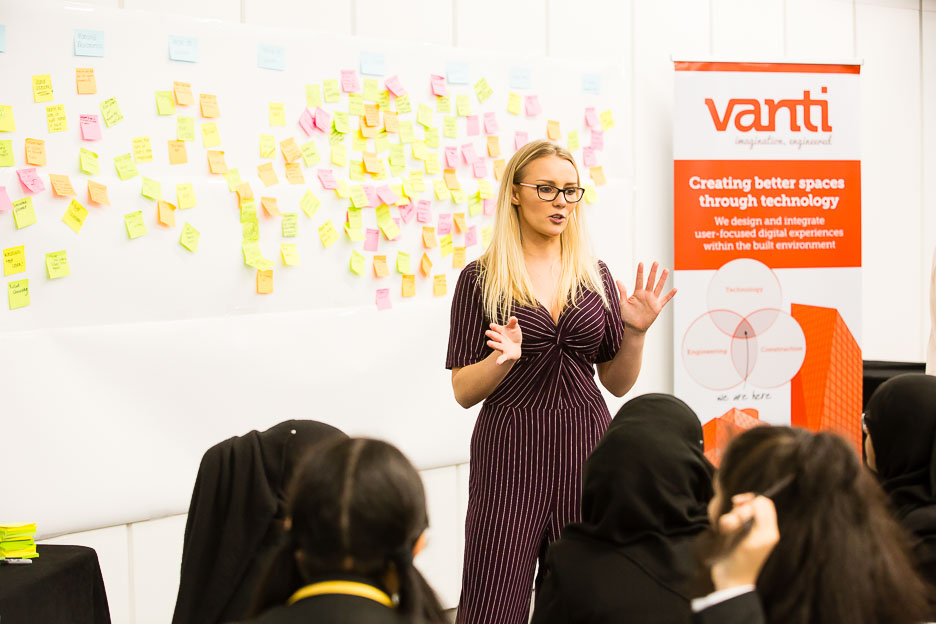 "Social belongingness", essentially a tribe culture and seeing people which you can relate to in roles, classes and subjects becomes increasingly important during teenage years, and there is a clear link to mental health issues, for girls and boys, when this isn't present. Anxiety is a real problem amongst our young people and figures show that it's on the rise in Birmingham, affecting 58% of young people according to Brum Youth Trends.  Figures also showed that 70% of those respondents who reported feeling "anxious all the time" were female. With job prospects, studying and aspirations shown as having the biggest impact on mental health, I hope that these events at Millennium Point are going some way to target and eradicate these anxieties.
As a female CEO, in an organisation with a high percentage of women in senior positions, it is my duty to ensure that we continue to champion women in STEM and continue to support organisations and initiatives which develop skills and confidence in girls. After all, these young women are the next generation of leaders in the West Midlands and I cannot wait to see their achievements.  In the words of Sheryl Sandberg, COO of Facebook, "I feel really grateful to the people who encouraged me and helped me develop. Nobody can succeed on their own."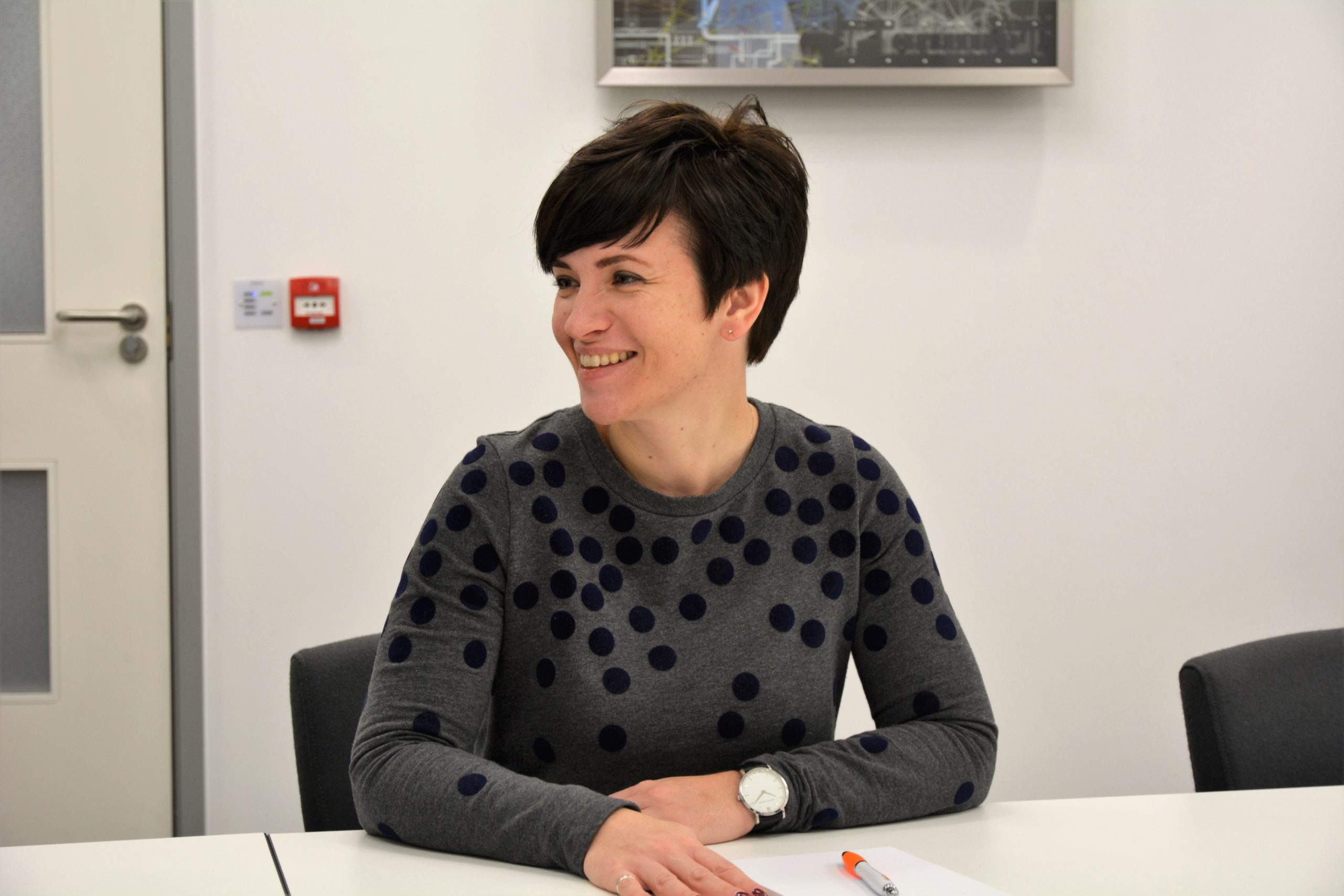 Abbie Vlahakis, Interim CEO Millennium Point and Millennium Point Trust.
If you'd like to talk more to us about our work championing STEM education and careers for young people drop us a line.
Millennium Point Trust is a charity supporting science, tech, engineering and maths projects and initiatives across the West Midlands. Funded by the commercial activity and events held in our building we're proud to be supporting #internationalwomensday2019.