We're delighted to reveal a range of multi-purpose agile workspaces in our bustling landmark building. A perfect place to grow, your business can become a part of the thriving community of Birmingham city centre's Eastside, brimming with educators, innovators, creators, and forward thinkers.
We will be announcing more in the coming weeks, and you can sign up to be the first to know when spaces are open and ready to view, we can't wait to meet you.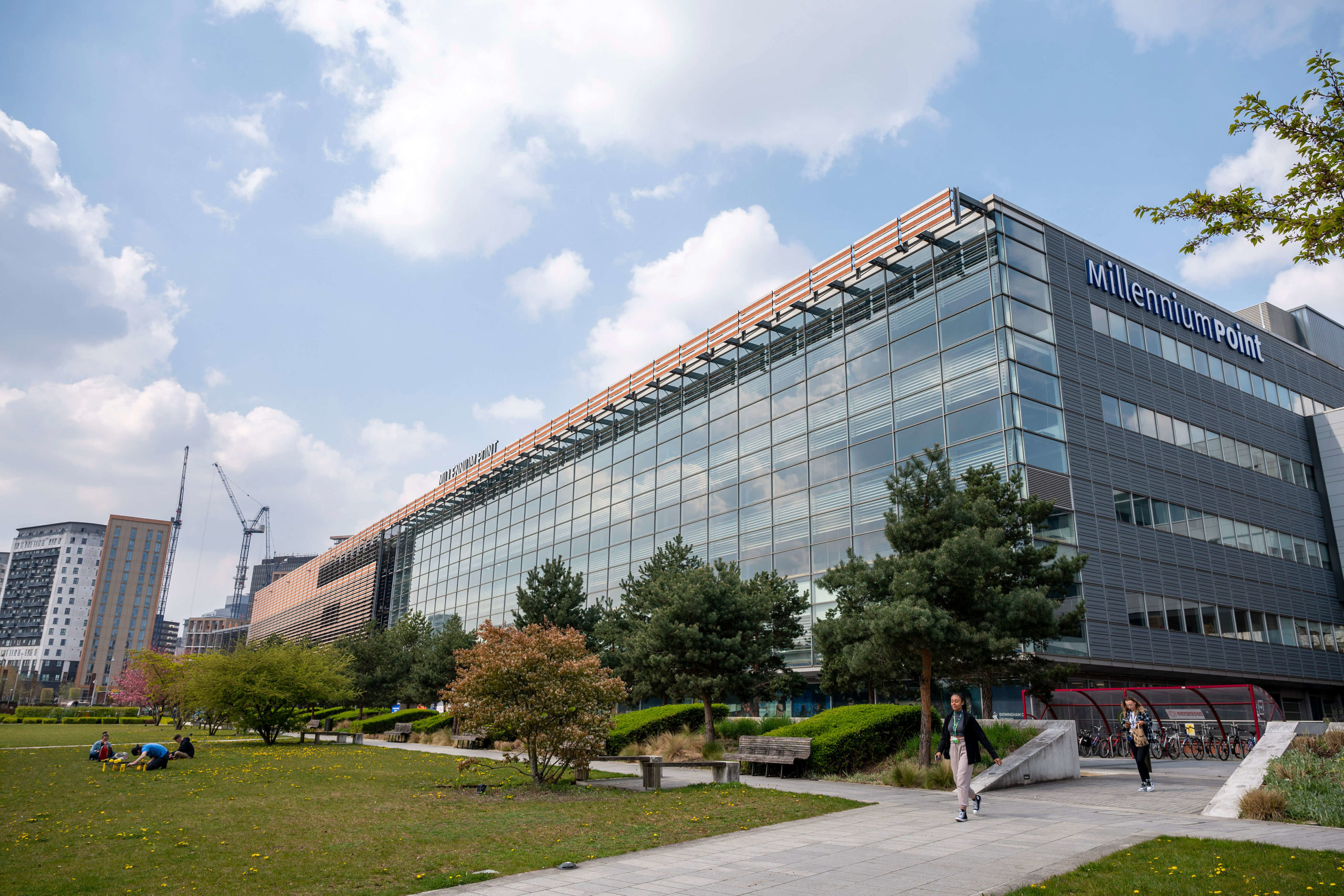 For now, read more on the exciting reasons to move to Eastside and rent a property with us.
Why choose Millennium Point Property?
Choosing Millennium Point as your future business home also brings lots of benefits and opportunities. Being a multi-award-winning landmark building, we always have something going on. With high footfall, sometimes even up to 2,000 people a day, your business is sure to get noticed daily.
There are various spaces available to suit your company size and needs. The spaces have lots of amenities such as parking, 24/7 security and loading bays. Viewings will be available soon, but you can always email our friendly Property Team for more information on what's available.
As a venue, if you ever need an event space, you have one available to hire right outside your commercial space. We have flexible spaces suitable for almost any event. With state-of-the-art facilities, a 354 seated giant screen auditorium and public & private event spaces, your event will be a winner.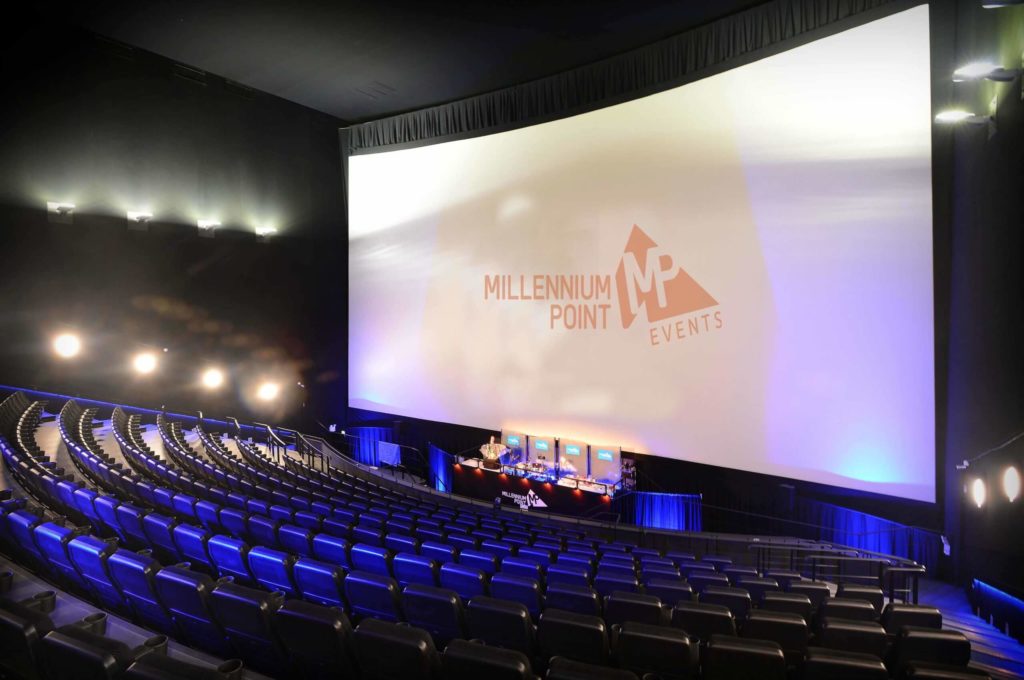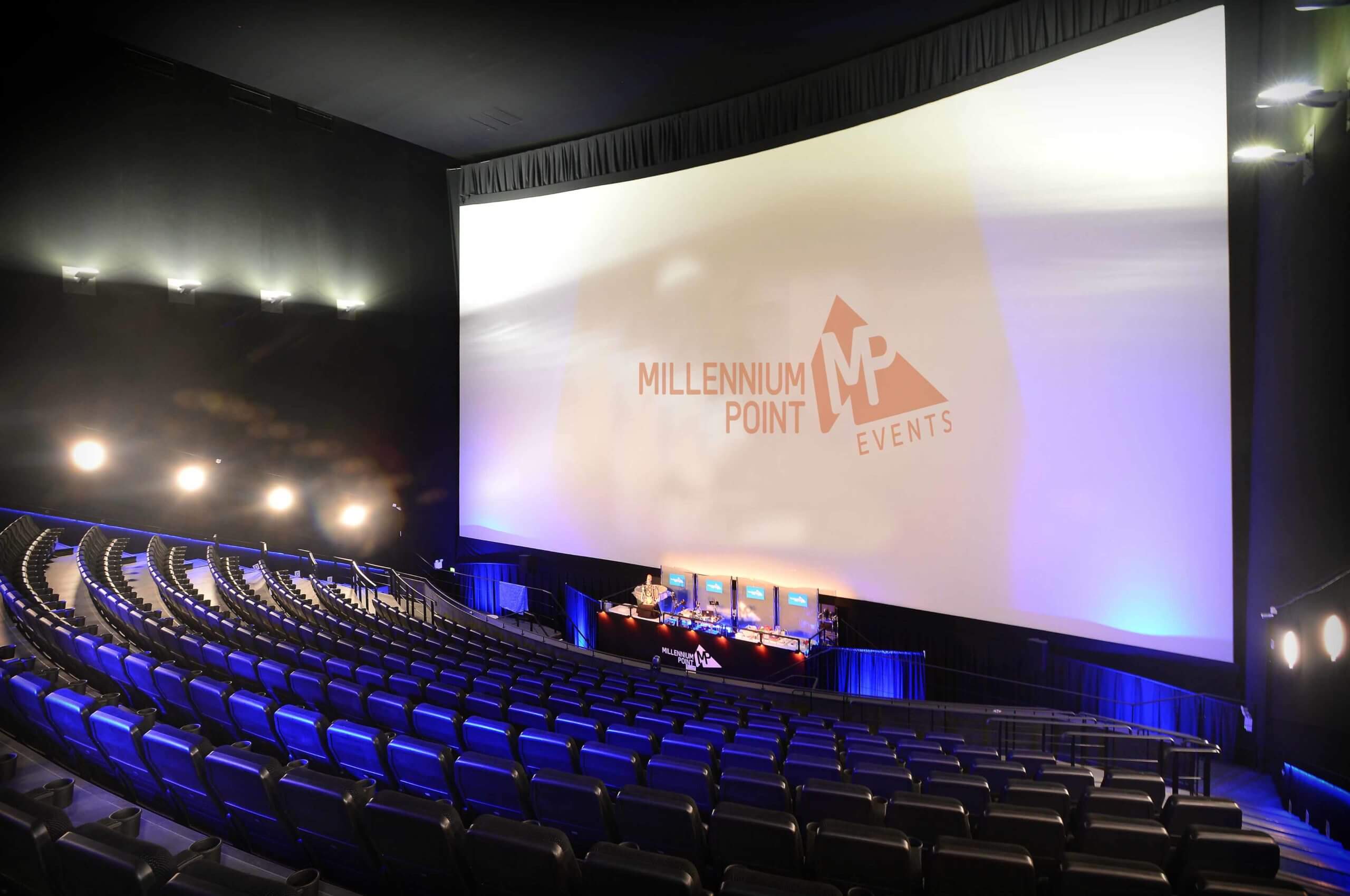 A Shared Vision of a Brighter Future
Commercial profits from our building go towards our award-winning Millennium point Charitable Trust which invests £4.9m annually back into the region through projects, events and initiatives which support the growth of Science, Technology, Engineering, Maths (STEM) and education.
When you choose your home at Millennium Point, you are also sharing our vision of advancing STEM education for the benefit of local communities. You are widening your CSR by helping us make a big impact in the region. Read more about our charitable work here.
Which property space will you choose?
Have a browse through some of our available spaces below. Not what you're looking for? Contact our friendly Property Team to discuss other commercial options.
Engine Suite
The Engine Suite is bright and airy with natural daylight overlooking the conservatoire. Located on level 4, a more private office space is the quieter choice away from the footfall of Millennium Point.
With it joins another open office space and adjacent a private board room. Perfect for team meetings and interviews, or even turn it into another office space for smaller teams. A kitchen is also connected for your team to take a break away from work and recharge.
Engine Suite offers all the elements needed to create a productive and creative atmosphere, ideal for small businesses and start-ups looking for spaces to grow.
Workpoint Suite
Workpoint Suite is the perfect space to grow your company, the window offices overlook Eastside City Park and Curzon Street Station; the world's oldest railway terminus and future site of HS2.
Boasting 7 office spaces, Workpoint Suite allows the versatility to suit your business needs. Turn them into offices, boardrooms, or break spaces to create a productive space for your team. Facilities include a kitchenette with instant hot water tap and built in fridge and storage cupboards, lockers, hotdesks with access to power, a vibrant reception area and restrooms.
Like the Engine Suite, Workpoint is an ideal location for smaller businesses looking for that first permanent home. The addition of hotdesks provides an easy option for flexible working,  perfect for businesses who don't require their teams to be in 5 days a week.
Level 4 A
Level 4 A offers your company a flexible space in the heart of Eastside Birmingham, with natural daylight and easy access to Millennium Point's Atrium event space.
The open plan office is equipped with multiple uses, making it easy to suit your business needs. This space also comes with a kitchen area, LED lighting, AV equipment and air conditioning.
The size and layout of this office is perfect for medium sized businesses or smaller businesses with plans to grow their workforce.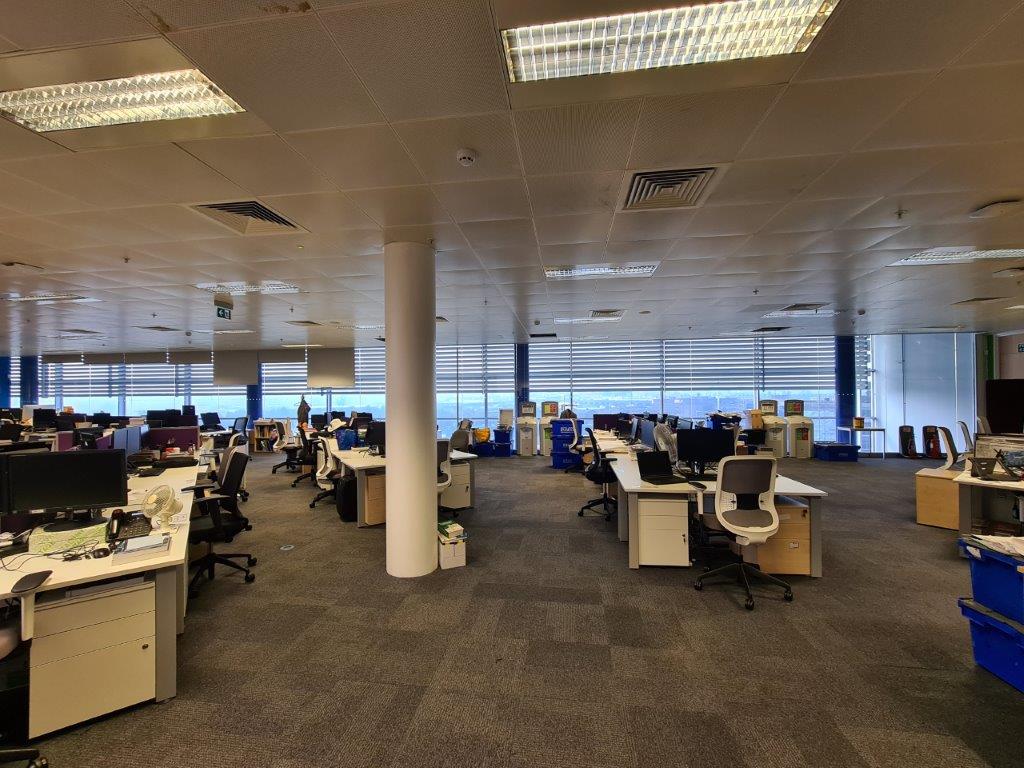 Level 4 B
Our Level 4 B area has a multiple range of spaces available, including flexible office hire across to an outdoor terrace, perfect for hosting outdoor events with your clients. Or turn it into a break space for your employees.
The space is equipped for multiple uses, making it easy to change and adapt to your business needs. Like Level 4 A the space comes with a kitchen area, LED lighting, AV equipment and air conditioning.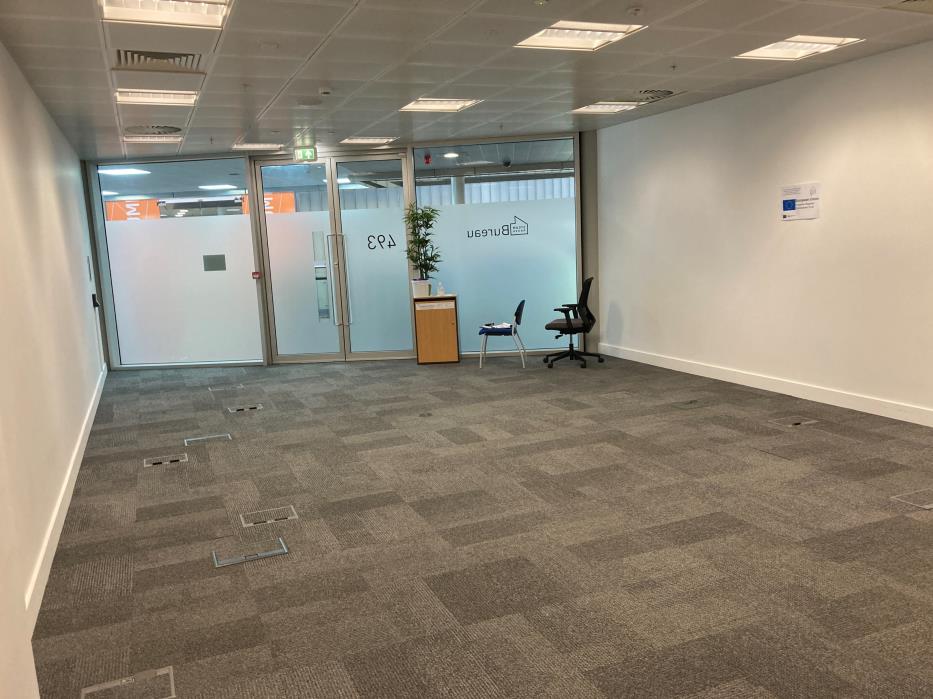 Why choose Eastside?
As Millennium Point open its doors, we welcome anyone hoping to join to continue Eastside's exciting growth. Owning a business in Eastside you will be in a cluster of STEM excellence and become a part of an area that is becoming known as the knowledge quarter of Birmingham.
Close to all major city travel links, whether you travel by car, bus, bike, or even by foot, you'll reach us quickly with ease. You will also be close to everything the nearby area has to offer, boasting a selection of hotels, pubs, shops and more. Adjacent, will be the future home to HS2 connecting two major cities, bringing with it an increase in footfall through and past our landmark building. The expansion of the Metro will also bring in visitors from across the city making it more accessible for all.
Eastside is undergoing billions of pounds worth of regeneration. The sheer scale of the regeneration occurring in Birmingham Eastside means the area will be a hotspot of activity soon. A short walk from Eastside is Digbeth, another area that is going through an exciting regeneration period, brimming with areas of culture, fantastic music venues and pubs.
Want to see what Millennium Point has to offer? Let's talk
We've been successful tenants for over 20 years, with lots of space available and with the area's regeneration, it's never been more of an exciting time to join. Contact our team today and discover how you fit in at Millennium Point.
---
Find more interesting content from Millennium Point over at our news section, or follow us for daily updates on Facebook, Twitter, Instagram and LinkedIn with @MillenniumPoint. Millennium Point is a landmark public building and multi-award-winning events venue in the Eastside of Birmingham City centre. Profits from our commercial activity are invested by the Millennium Point Charitable Trust into projects, events and initiatives which support the growth of science, technology, engineering and maths (STEM) and education in the West Midlands.