One of the biggest kilo sales in Birmingham is back again at Millennium Point. Visit and shop tonnes of sustainable, vintage, retro, and branded fashion for just £20 per kilo.
That's not all, between 3-4pm the price per kilo will drop to £15, and by then it's free entry – bargain! Your ticket is valid throughout the day, and fresh stock will be added at regular intervals. That means you can take a break and recharge at Mulino Café on level 2 of Millennium Point, before hunting for your next favourite outfit.
Get stuck in and have a good rummage!
This is a rummage event which means each rail is divided into product type categories, like shirts or sweatshirts, jackets, or T's. Just get stuck in and see what you can find.
As the items are pre-loved and Kilo Birmingham try to keep the stock price as low as they can. So, you may find the odd snag or a missing button, our advice? Get stuck in, save money and repair!
You can also pre-buy vouchers and gift vouchers for the event, we can't think of a better gift for a vintage fashionista. Kilo Birmingham will also accept cash, card, Apple pay, and Google pay.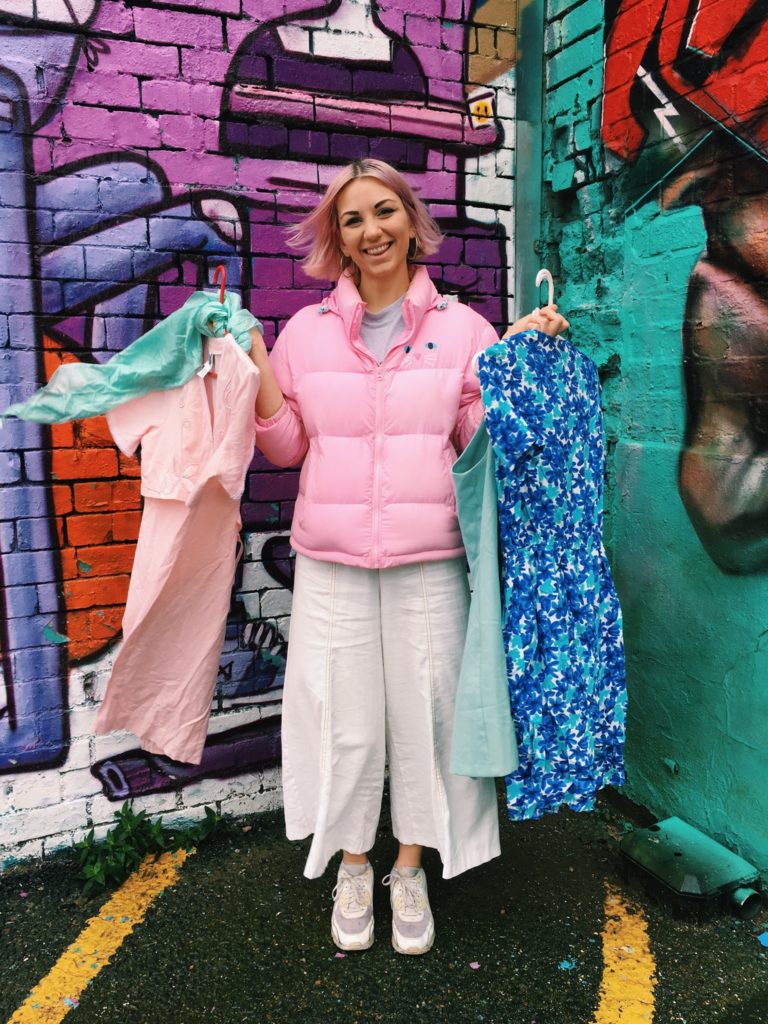 Why buy second hand?
At Kilo, they believe that style is eternal, and your clothes should be too. By shopping from the past, we can be kind to the future and help to reduce fashion's impact on the planet. Each year, 350,000 tonnes of clothing go to the landfill in the UK. There's so much amazing fashion already in existence, so let's make use of what we've got and shop second hand.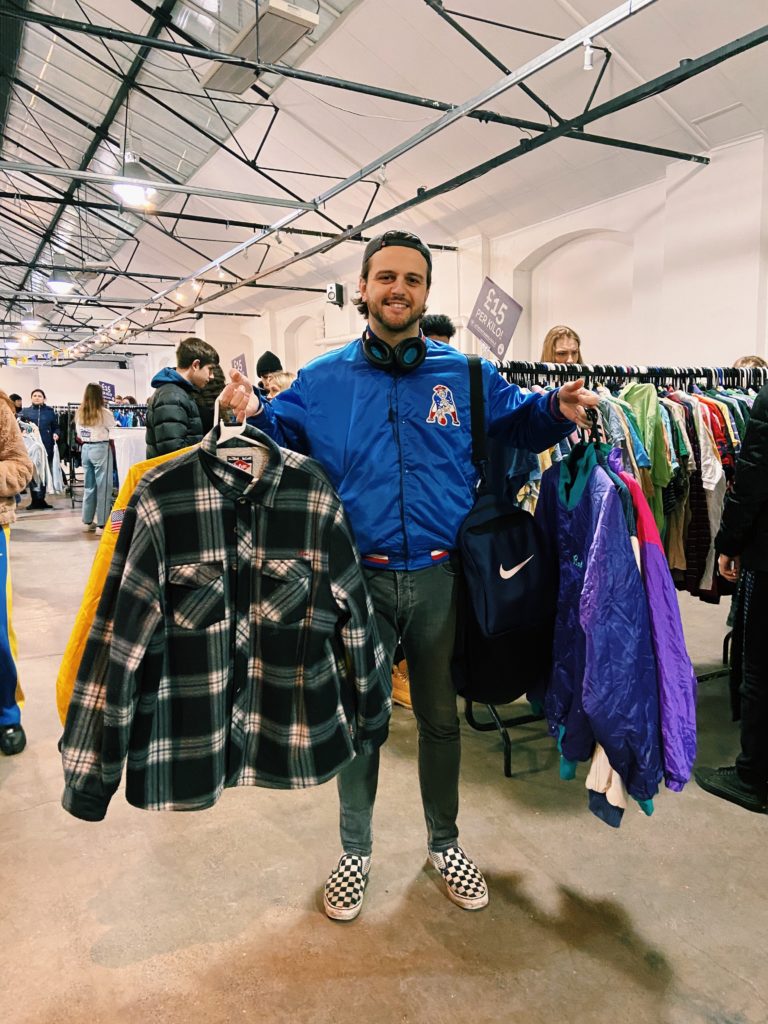 How Millennium Point is becoming more sustainable
As a multi-award-winning landmark building, it is vital to do our part to aim to be as sustainable as possible. As times have changed, Millennium Point have adapted to try and become greener to protect our planet and promote the importance of sustainability.
A range of processes have been put in place to ensure we aren't wasteful or adding to our carbon footprint. We have energy management and the journey to net zero carbon at the heart of all our decisions. We try not to create waste but when we do, we segregate and recycle as much as we can. Lastly, for our events we encourage staff, tenants, and visitors to make green travel choices where they can.
Can't make Birmingham Kilo? You can still discover your new style and buy online
Shopping sustainably has never been easier, Kilo also has the option to buy a mystery kilo of clothing, how exciting! Choose from a range of branded t's, denim shirts, jeans, and skirts all for £20 a kilo or below.
Or visit their website and find out when your next Kilo event is happening, their team are always buying fresh stock so you will always be spoilt for choice at their events.
Millennium Point always has something going on!
Keep up to date with the latest Millennium Point news and events. We can't wait to welcome you to our landmark building!
---
Find more interesting content from Millennium Point over at our news section, or follow us for daily updates on Facebook, Twitter, Instagram and LinkedIn with @MillenniumPoint. Millennium Point is a landmark public building and multi-award-winning events venue in the Eastside of Birmingham City centre. Profits from our commercial activity are invested by the Millennium Point Charitable Trust into projects, events and initiatives which support the growth of science, technology, engineering and maths (STEM) and education in the West Midlands.