Here at Millennium Point, we're Eastside's largest events hub. We have a diverse selection of spaces available and are here to assist you in hosting exceptional gatherings. 
We understand that no matter what you're hosting, the space you choose is critical to holding an incredible event.
So why choose to host an event at Millennium Point.
The benefits of hiring an events space at Millennium Point
Here at Millennium Point, our events spaces have an array of benefits, such as:
Fully flexible spaces 
We have multiple spaces available that are suitable for almost any event. Some spaces boast meeting spaces, auditorium stages and a giant screen.
Outstanding services and add-ons 
Alongside your functions, we offer bespoke catering and hybrid and virtual packages all delivered with excellent quality service.  
Right in the centre of Birmingham 
Due to us being located in the centre of Birmingham, you'll be close to transport links like train and bus routes, and with HS2 currently being built it'll be quicker and easier for people to attend. 
We're also close to local restaurants, bars and hotels, giving you the opportunity to socialise afterwards, giving attendees the opportunity to stay overnight if they need to.
Our event spaces 
Atrium
Located on the ground floor, the Atrium is a large, open plan public space ideal for exhibitions, banquets, expos, performances and more. 
The space benefits from:
420m² open-plan space 

High speed Wi-Fi

Gets a lot of footfall

Can accommodate to vehicles 

Catering options available
Our space also boasts exhibition stands, standing and banquet areas and has even been used as a film set for major TV programmes. 
Auditorium 
Previously the Auditorium was the very first IMAX in Birmingham and is now equipped with everything a business needs to engage its audience. The space features a 30m² stage beneath a giant 14m x 8m screen. Other advantages include:
354 tiered seats with clear sight lines

Hybrid event and live streaming options

Reliable AV technology and an onsite technician included 

Optional dedicated registration area on level 4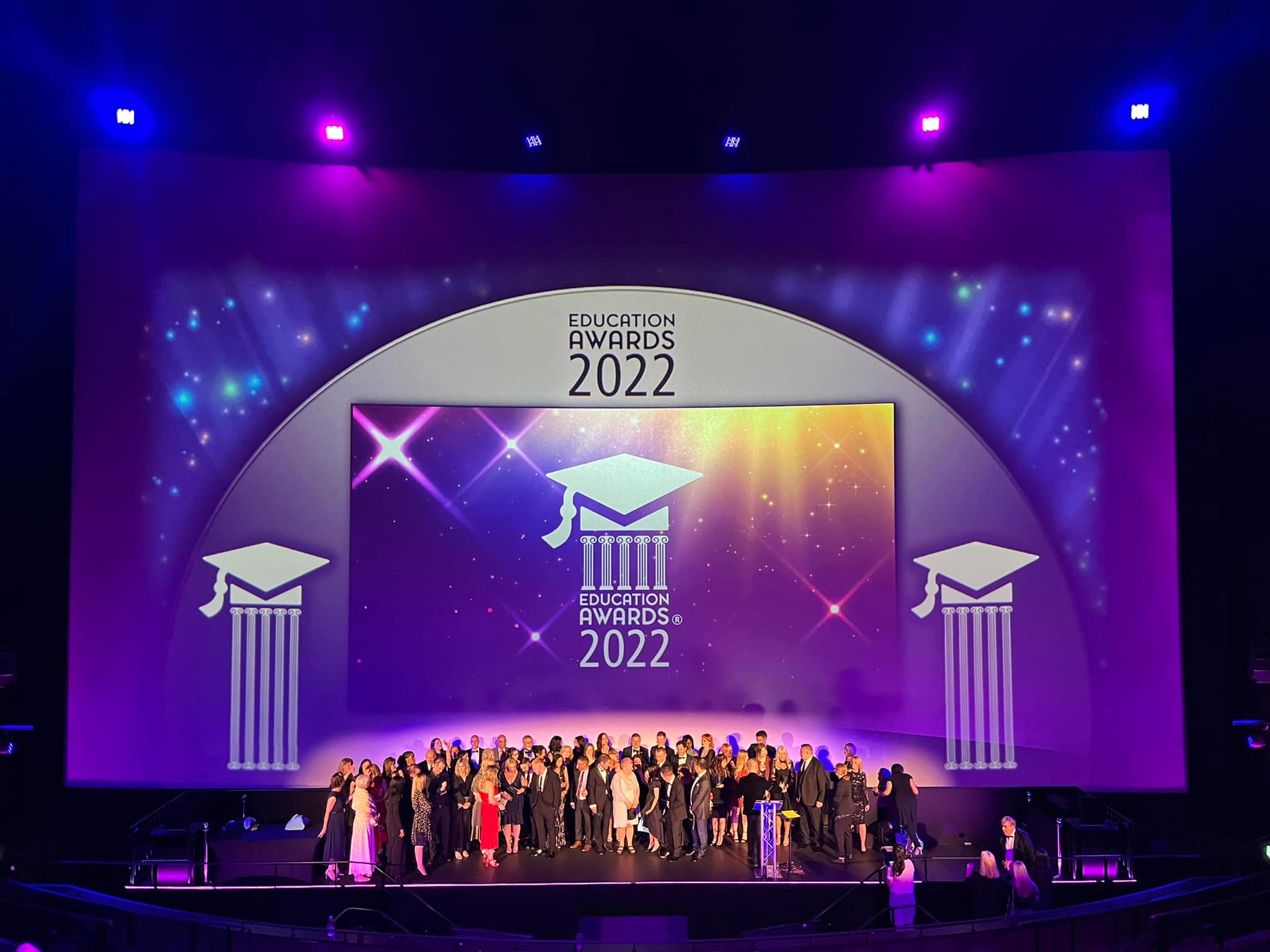 Concourse
Located on level 2, this area has high footfall due to it being placed between Birmingham City's entrance and ThinkTank, helping you attract more people. 
Concourse is perfect for exhibitions, displaying products, performances and receptions and has stunning views of Eastside Park and the development of the new HS2 Curzon Street Station. 
The space also benefits from:
250m² event space 

Onsite AV technician support throughout the event 

A dedicated registration area on level 4

High-speed Wi-Fi
Connect 1-3
Our rooms Connect 1,2 and 3 have retractable walls allowing you to create the ideal space for you, whether that's one large boardroom or 3 small meeting rooms. 
The room also boasts:
Space for up to 60 delegates 

Wireless presentation facilities 

Integrated projection and playback

High speed Wi-Fi

Tea and coffee facilities 
Ingress
Ingress is a small outdoor space perfect for intimate gatherings like product launches, exhibits, parties and food festivals.
It benefits from:
Discreet outdoor space 

External power supply 

It's adjacent to our platform space 

A private car park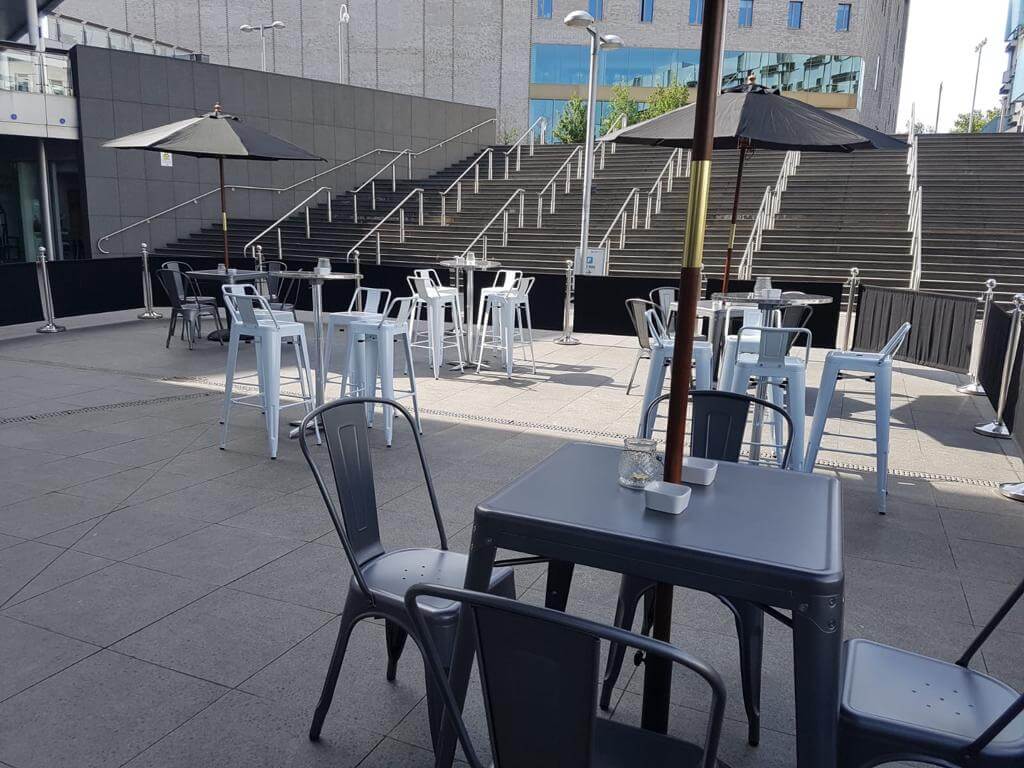 Intercity
Intercity can hold board meetings, training and workshops and has access to fantastic presentation facilities and high-speed Wi-Fi. It also provides:
Space for up to 40 delegates

Natural daylight

Tea and coffee facilities 
Platform 
Platform is an open plan, semi-private space on level 1 of Millennium Point. It benefits from:
A built in bar 

High-speed Wi-Fi

It's connected to the 354 seated Auditorium

Can be incorporated with outdoor space 

PA system and presentation facilities 
Promenade  
This outside space is great for small and intimate outdoor functions like product launches, brand activation or even a dramatic entrance to your event!
Promenade provides a:
Discreet outdoor space 

External power supply

It's adjacent to our platform space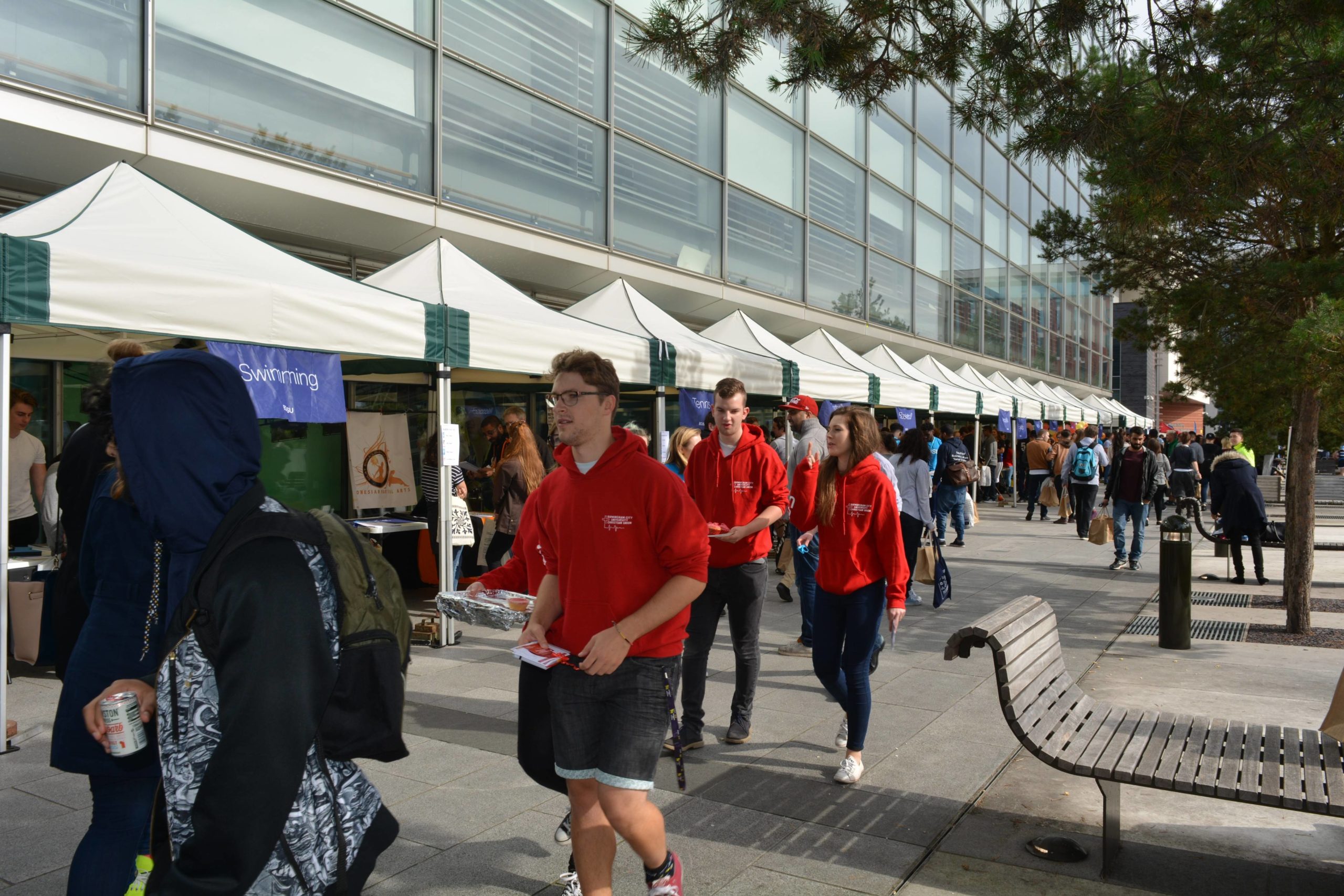 So if you're looking to hold an exceptional event, get in touch with us today to see how we can help. 
At Millennium Point, giving back to the community is massively important to us, which is why we have our Millennium Point Charitable Trust where we invest funding to help further STEM education in the West Midlands. 
This blog will explore how we've helped people and schools around the West Midlands gain better STEM opportunities. 
Millennium Point's charitable mission
Our mission is to advance education for public benefit. We have a special emphasis on, but not limited to, the industrial and technological processes that have not only shaped the modern world but will also play a pivotal role in shaping the future.
Flagship initiatives 
We have three exciting flagship initiatives built for improving educational opportunities. These include:
Grant funding 
This provides funding for not-for-profit organisations, schools and colleges across the West Midlands Combined Authority area. Applicants can apply for up to £20,000 to fund a STEM-related project, as long as it meets eligibility requirements. Their idea will also need to showcase the measurable impact it will have on STEM education and/or a STEM career choice.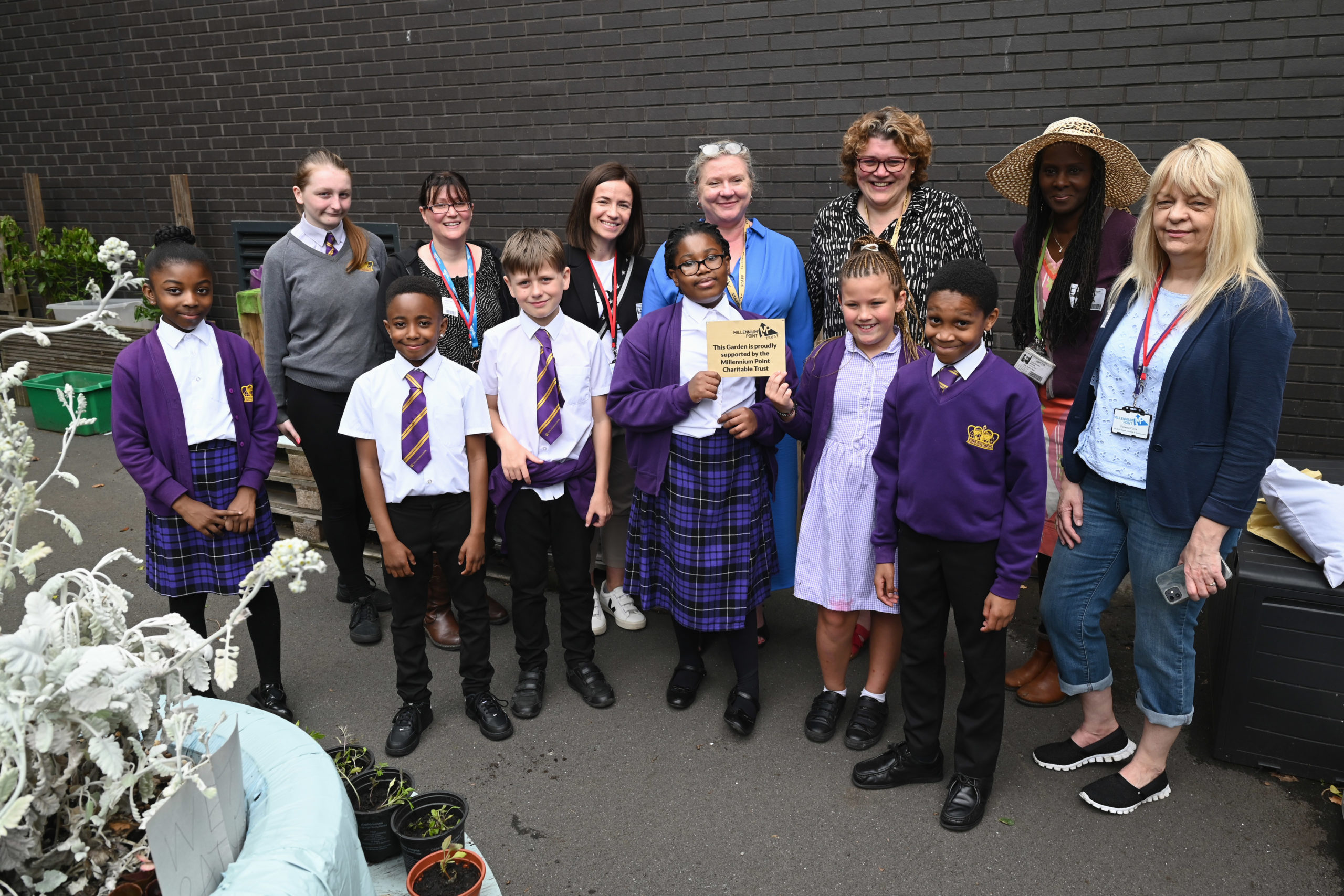 We have awarded over £2,100,706 to charities, not-for-profit (NFPO's) organisations, community groups and schools over the last 5 years. 
To learn more about how our grant funding works, take a look at our page.  
The scholarship programme
We've partnered with Birmingham City University to provide a fully funded undergraduate degree at their Faculty of Computing, Engineering and The Built Environment.
Applications are currently closed for 2023, but you can keep an eye out for next year's applications opening here.
The STEM Roundtable 
The STEM Roundtable brings together leaders from STEM industries, primary and secondary schools, further education, higher education and NFPO's in STEM sectors. 
The Roundtable aims to:
Provide a platform for support and communication, helping to share ideas and collaborate on STEM projects

Shape the future of STEM learning 

Reverse current negative trends in STEM

Increase home-grown STEM talent 
Key objectives 
We have a few key objectives we're aiming to meet, as we support others in their STEM journey. These goals include:
Addressing the STEM skills gap through education and re-education of STEM skills

Encouraging traditionally marginalised groups (girls, women, BAME and LGBTQ+) to go after roles in STEM 

Provide support for the growth of STEM skills and careers within education

Help support the growth of activities and events that promote STEM skills and careers 

Raise the profile of STEM skills and careers  
Case studies 
Over the years we've supported many schools and organisations in the West Midlands, as well as those looking to pursue a career in STEM. So here are a few examples of people and organisations we've helped.
St Edmund's Campion RC School
We've worked with St Edmund's Campion RC School to create a STEM club that provides chances for children to explore topics that aren't in the curriculum and work on large-scale projects.
This has been introduced, due to the school having a high level of disadvantaged students and many of them feeling as though an academic future and/or STEM career is out of their reach.
The school received the grant as it was important that their afterschool program delivered excellent quality lessons and gave children the opportunity to learn about STEM subjects just like other children do. 
You can learn more about how we helped the school on our website.
Aston Villa Foundation – STEM Stars
The Aston Villa Foundation's mission is to work together to enrich lives, which is why they deliver Aston Villa Football Club's community and social responsibility work.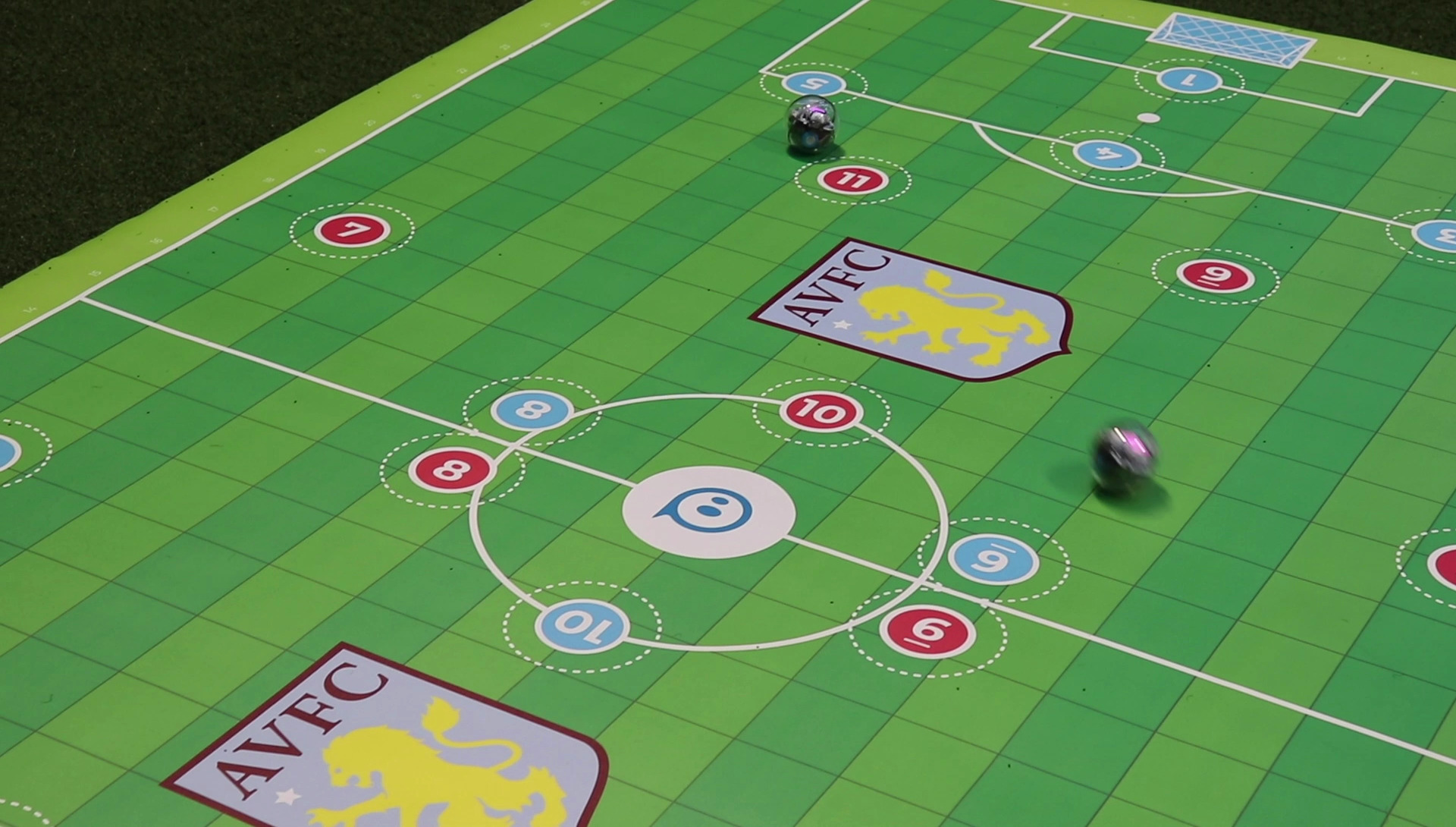 STEM Stars developed a new STEM programme for six schools within a three-mile radius of Villa Park. The grant funding will purchase a Sphero robot package (this includes robots and a small pitch) which will use football to get children engaged in coding. 
Due to the area around Villa Park being highly deprived in terms of income and education, it was important that the grant went to something helping to give children better opportunities within the STEM industry, in this case focusing on coding. 
You can learn more about STEM Stars here.
Safa Bibi secures scholarship glory  
Last year our winner, Safa Bibi, used the scholarship to undertake a degree in computer science at Birmingham City University. 
Safa is the ninth winner of the scholarship, meaning we've already funded eight fantastic winners in their STEM career.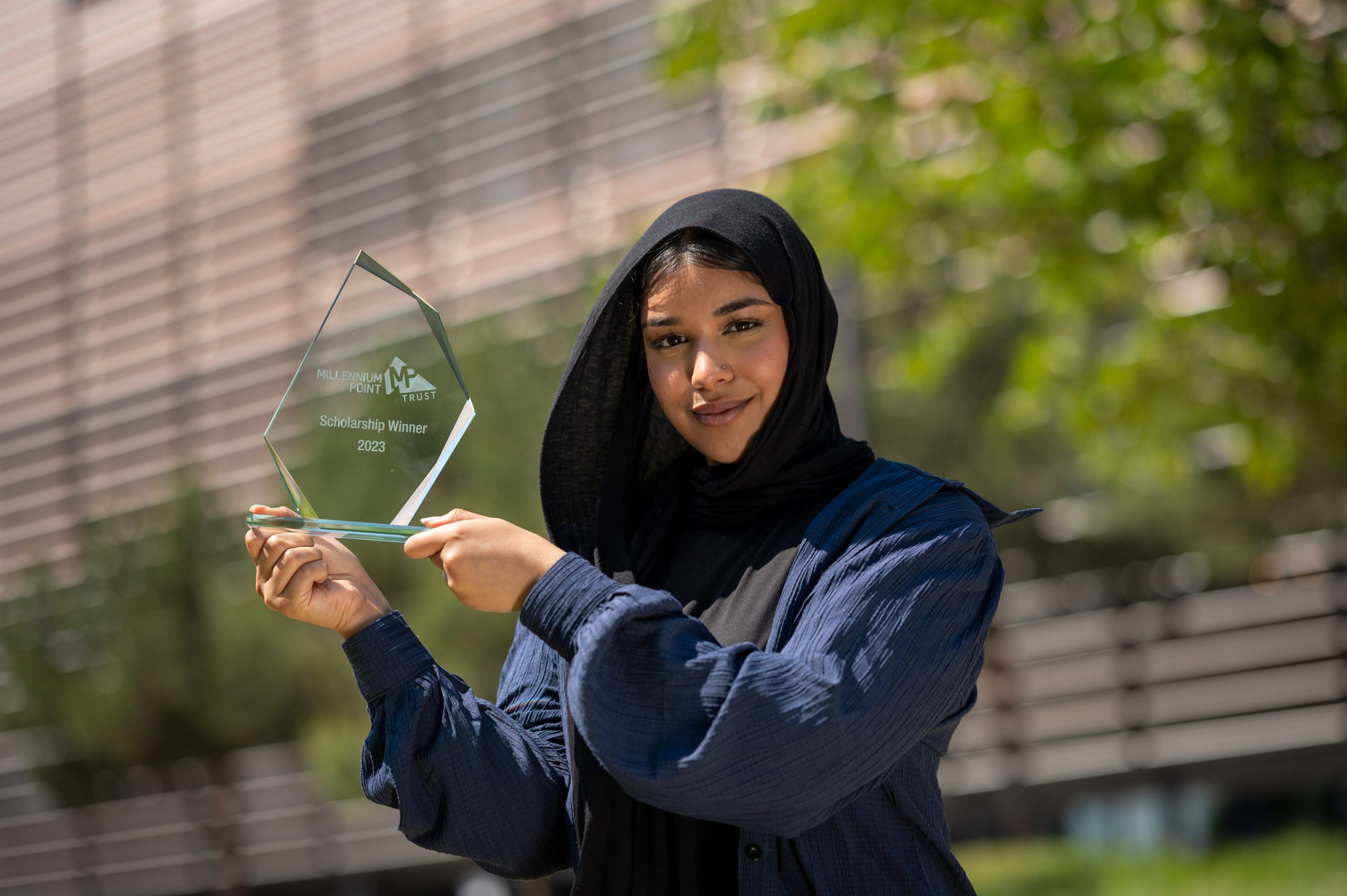 If you're interested in learning more about how the scholarship works and how you can apply, take a look at our scholarship page. 
We've been giving back to the community for the past 20 years and would love for you to get involved. If you're interested, get in touch with us today!
Meetings are essential for running a business smoothly. But we've all been in a meeting where we've felt uninspired or unmotivated. 
With meetings paving opportunities for brainstorming, problem-solving, and clear communication among employees and clients it's critical that they're optimised for productivity. After all 50% of higher management's time is taken up in meetings.
So here are a few ways you can boost productivity within your meetings.
Create time
When planning a meeting it's important to consider what everyone else's schedule is like or if it will cause any stress to employees that may already be struggling with their workload. Aligning it with everyone's schedule is crucial to helping improve productivity and avoiding burnout. 
It's also important to stress to staff that they can talk to you about any calendar conflicts and step out of a meeting if required. If the employee must attend the conference, you should work with them to help with any overwhelming workload they may have. 
Only plan meetings if they're necessary
You should really aim to only have meetings when absolutely necessary. We've all been in meetings at some point where they could have been an email instead. This can help your team feel as though their time is valued and can help them organise and complete their tasks effectively without any non-essential tasks getting in the way. 
Create a meeting agenda and try and stick to it
Creating an agenda can help you keep your meeting as short as possible. Make sure it's detailed so that you have the opportunity to cover everything you need to talk about on the day. 
You should think about the purpose of the meeting and who's attending to help guests prepare for the meeting and prevent any unexpected surprises that could increase stress levels and decrease productivity and motivation.
An agenda can also help you keep the topic on track and ensure you don't overrun.  
Invite as few people as possible 
35% of employees from different professions agree that having a smaller number of people in a meeting improves productivity.
Limiting the number of people in a meeting stops participants from getting confused about what's happening. It will also help you stick to your meeting agenda, as there won't be too many people projecting ideas and asking questions.
It can also help you gear the meeting more effectively to your desired outcome by having a small number of people in the meeting that understand the goals and requirements. 
Ensure you're meeting room has optimal space
The best way to improve productivity is to ensure your meeting room has optimal space and the facilities you need. 
Whether you already have a room in your office or you're looking to hire one, you want to ensure you get it right as it can have a negative effect on their mood and motivation.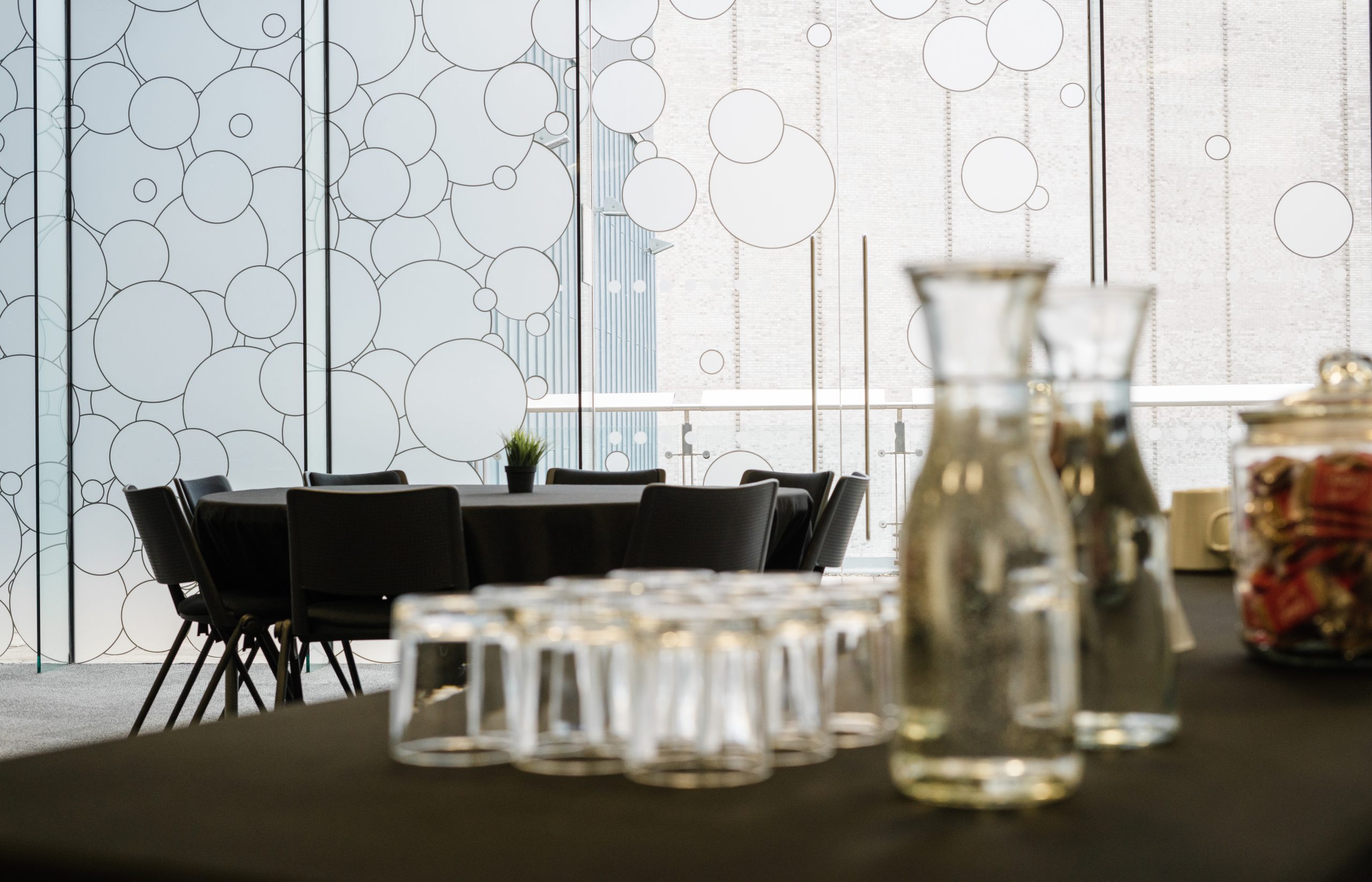 Technical difficulties and working in a cramped space can lead to frustrations and a lack of focus, preventing you from gathering the information you need. 
Aim for a change in scenery 
Changing the scenery of your typical working day can help to significantly boost productivity. Trying a new space can keep attendees alert and aware of their settings, helping to increase motivation and improve mood. This in turn can lead to a better quality of information and conversations being had during your meeting, helping you smash through your agenda and get the ideal outcome. 
Another way to change the scenery is to include walking meetings, as this moves people away from their desks and closed spaces and into the open where they can get some fresh air and sunlight. This can reduce stress, improve mood and ultimately boost productivity and engagement.
Keep meetings short and concise
Keeping meetings short and concise can help avoid scheduling issues and encourage people to stick to the agenda as they only have a short period of time to get through everything that needs to be discussed. This can therefore improve engagement and productivity as you're more likely to achieve everything you set out to during your meeting.
Recap the meeting
When the meeting has finished, it's a good idea to recap everything that's been covered and what everyone's next steps are to ensure all attendees are on the same page and that nothing has been missed. This should encourage those in the meeting to complete any additional tasks after it has ended.
If you're looking for a meeting room, our office spaces could be perfect for you. With some spaces boasting their own meeting rooms, they could be perfect for your business to complete its day-to-day tasks in the main office while conducting conferences in your very own meeting space. 
To learn more about what office space could be the right one for you, get in touch with us today.
Millennium Point has launched 'Curzon View', its new premium office space which is now available to rent. Situated on the fourth floor of the iconic Birmingham landmark, Curzon View overlooks the HS2 development on Curzon Street and offers a prime city-centre location for innovative businesses.
Curzon View already welcomes strong transport links being near New Street, Moor Street and Snow Hill stations, and having the Millennium Point car park on site. Situated in Birmingham's thriving Knowledge Quarter, the offices neighbour Birmingham City University, Aston University and Birmingham's science museum, Thinktank.
Curzon View offers 1,496m2 of flexible office space with numerous benefits such as natural daylight, air conditioning, AV equipment, LED lighting, and wi-fi. It is equipped for multiple uses to suit different business needs and includes a reception space, kitchen and shower room. Millennium Point also provides tenants with 24-hour security and an on-site support team.
Profits from the rental will support STEM education in the region through Millennium Point's charitable trust. The trust has donated over £40 million to support schools and not-for-profit organisations.
The offices were previously used for filming of the first series of the BBC crime drama Line of Duty as the offices of the principal characters.
To enquire about Curzon View, call 0121 202 2200 or email info@millenniumpoint.org.uk.
It's easy to assume that when you own a business you should purchase your commercial property, however renting is a great option too.
Renting has various benefits, such as providing more flexibility and reducing your responsibility of maintaining a property. 
In this blog we'll explore the benefits of renting a commercial property to help you decide whether this is the best option for you and your business.
So what are the benefits?
It provides flexibility
Renting provides more flexibility compared to buying a property, as short term contracts give you the opportunity to move into new buildings as your business grows and develops. 
Along with the rising cost of living crisis and the impact that Covid-19 has had on businesses' outlooks on running their company, renting has become a more popular option when it comes to commercial spaces. This is due to giving business owners the opportunity to move around when it suits them best, giving them the ability to navigate the current financial climate in a way that works for them.
It can have financial benefits
Renting is generally cheaper than buying a property, due to rent usually costing less than monthly mortgage payments. When renting you're likely to pay a refundable deposit once the lease is signed and in some cases you may need to pay a premium to buy the lease. Even with these costs, it is likely that you will pay significantly less than if you were to purchase a property, giving you the financial freedom to use the money you've saved on other important parts of your business, like furnishing the property and paying for staff salaries. 
Renting also means you're not exposed to interest rates as much, but you may be subject to rent increases, making it important that you check how rent is reviewed before you sign your lease. 
You won't necessarily have any maintenance responsibilities
Depending on the terms in your rental agreement, you're likely to have less maintenance responsibilities if you opt for renting. For example, as a tenant you may be responsible for making internal repairs, but external ones are left to the landlord to rectify. 
You may also need to pay a service charge as a part of your agreement in relation to the maintenance of a shared property.
Reduced risk
Opting to rent a commercial property poses less risk in comparison to purchasing a building as you're less likely to face certain financial risks. These can include things like an increase in mortgage payments due to a rise in interest rates. 
Location
Renting could give you more of an opportunity to be in a prime location, as there may be more properties available if you choose to rent. This can help attract clients, customers and new employees, as our location will put you exactly where you need to be.
How can Millennium Point help you rent a commercial property?
Here at Millennium Point we have multiple spaces available that could be perfect for your next commercial property. Our spaces also come with various benefits such as ongoing support throughout your lease.
We're also in a great location in the centre of Birmingham where you can easily access transport links like the motorway, multiple bus routes and all Birmingham train stations. This allows your staff, clients and customers to visit you with ease.
To discover more about the properties we have available and how they could work for you, get in touch with us today.
Whether you're a start up or your business is well established, leasing a commercial property is a big decision and can help you expand and establish your company further. 
While leasing a property has many benefits, it can be a complicated process, which is why this blog will explore everything you need to look for when leasing a commercial property.
For example, when looking at a building you should ask yourself questions like:
Where do I want to be located?
Location has a huge impact on the success of your business. So when you're looking for a property you may want to search for something that's easily accessible. This can be done through watching out for factors like whether it's close to transport links, how close you are to your target market and whether there are adequate parking spaces. 
You should also consider whether it's near any other features like restaurants, shops and other businesses that could complement your own, as this will make your business more attractive.
How much space do I need?
When looking for a new property it's important to consider how big of a space you need. This means you should look at whether the square footage will meet your requirements and if it has any of the features you need, such as:
Storage areas

Meeting rooms

Toilets
Have I got my agreement or offer in writing?
When it comes to lease agreements it's important that you get them in writing. This means you have proof of any promises made by the landlord, giving you the opportunity to ask questions and avoid any difficult situations.
You should also pay attention to your lease duration, rent escalation clauses and any renewal options included within your contract. This will help you understand what's included within your agreement so that there are no surprises along the way.
How long is the lease agreement?
When looking for a commercial property, you'll want to think about whether you want a long or short term agreement. Short term leases may be better if you're unsure if you'll need to be in the same location for a prolonged period of time or not. 
We've also seen that Covid-19 has caused many businesses to opt for shorter agreements to give them the flexibility they need within these uncertain times, especially as the cost of living rises. 
Can I end the lease early?
Having a break clause within your agreement can help you get out of your lease early. However, there are a few things that could prevent you from using your clause, such as not being up to date with your rent and having caused any damages to the building.
Are there any service charges?
When renting there are usually service charges included, but it could be useful to ask the landlord what service charges are included within the contract. You'll also want to know if you're required to make contributions or fully pay for things like:
Long term repairs or replacements of structures 

Repairs of fabric 

Maintenance and repairs of machinery and equipment
Some contracts state that the occupier is required to put the building in better condition than it was previously in. If you're looking for a simple, fuss free office space then this option isn't recommended. 
It's also important to make note of any existing damages or marks within the property when you view it so that you don't need to take responsibility for fixing them. 
Is there potential to grow within the property?
This ultimately depends on the position your company is in and whether you're looking to expand within this building. 
The great thing about leasing is that it gives you room to find something else if you do need more room to grow, giving you the flexibility you need.
How can Millennium Point help you lease a commercial property? 
Here at Millennium Point we have a variety of properties available that could be perfect for you. 
Our properties come with a range of benefits like, flexible ownership and ongoing support throughout your lease.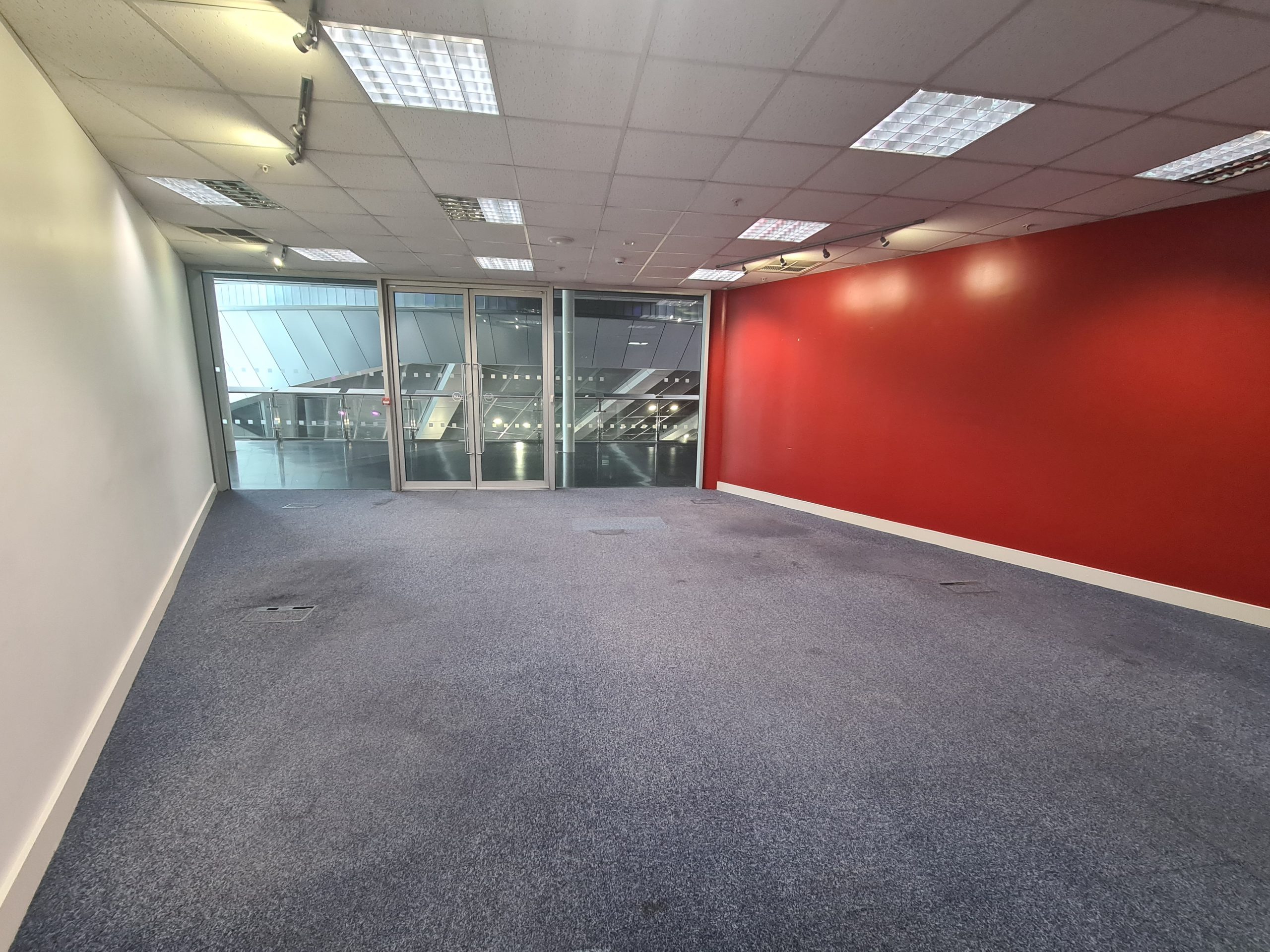 They're also close to Birmingham city centre, meaning you'll be on the doorstep of many restaurants and businesses, giving you great opportunities to explore the city and network. 
Being close to the city centre means you'll also benefit from being close to motorway connections, bus routes and Moor Street, Snowhill and New Street station. 
To learn more about the properties we have available, get in touch with us today.
Running meetings successfully can lead to increased productivity, motivation and employee satisfaction. They can be exciting, but continually calling unnecessary meetings can be a drain on company time and resources. 
With 15% of people's time being spent in meetings and a third of them considered unproductive, it's important you set your meeting up properly to ensure it runs successfully. So how can you do this?
Set clear objectives 
A great way to ensure meeting success is to define the purpose and objectives you aim to achieve. For example, the purpose of your meeting could be:
To solve a particular problem

To brainstorm

To boost morale 

To plan a project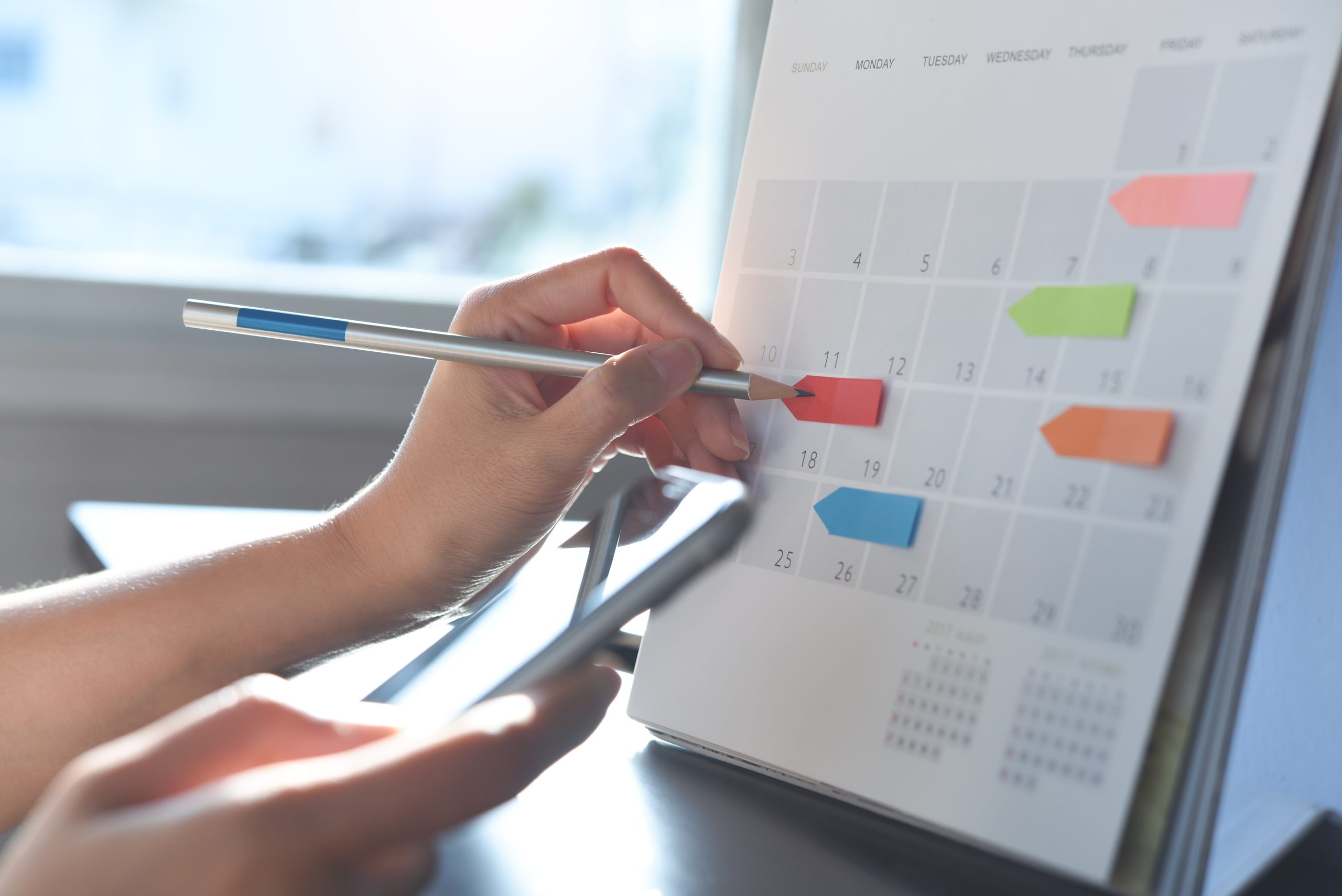 Your objectives could include:
Coming up with innovative ideas for a project 

Giving people the opportunity to communicate and share ideas

To leave the meeting with three strong options/solutions

To evaluate the project and consider what you could do differently next time
Create a meeting agenda
Once you know the purpose and objectives of your meeting you can start to create an agenda. This is where you can make note of any specific topics or issues you need to cover and if anyone is in charge of leading a section. 
You can then forward this to every attendee so they understand what will happen on the day. This will also help the meeting run as smoothly as possible and stay on time.
Choose the right space
Choosing the right space is essential to running a successful meeting as it stimulates focus and productivity. Implementing a change in scenery can really help attendees get motivated to achieve the very best solutions for the project or client you're working on.
Choosing a room with adequate space and good lighting and ventilation is a great place to start when looking for somewhere to hold your gathering.
Here at Millennium Point, we have a variety of spaces that are perfect for meetings, such as:
Express

combines a striking main room with three boardrooms that can be used as offices or quiet spaces

The Curzon Suite

is surrounded by natural daylight, an external terrace and additional breakout room

Connect

offers multiple layout options with retractable walls and breakout areas
Take notes
Taking notes makes it easier for you to reference things in the future and reduces the chances of comments or ideas going unnoticed or not being followed up. 
Make note of follow-up actions
The whole point of holding a meeting is to find potential solutions and follow-up actions that can help them be achieved. Assigning tasks to individuals can help solutions be implemented efficiently and can inspire people to feel energised and motivated to get things done. 
It's also important to share notes after the meeting with all attendees to prevent miscommunication and ensure everyone is on the same page.
Setting deadlines for tasks to be completed can also prevent things from not being completed and help the follow-up meeting run smoothly. 
Give everyone the opportunity to talk
You should allow everyone to share their opinion or ideas no matter their job title or department to allow creativity and ideation to really flow. You can also ask questions or for people's opinions on certain topics or projects to try and get everyone involved. 
If you're noticing that some people are dominating the conversation more than others you can ask different questions or open the floor to others and get them involved.
Encourage ideas and solutions
If your meeting is about generating ideas and providing solutions you can ask each attendee to come up with 2 or 3 ideas before the meeting that they can share. This gives people the time to prepare and feel confident in presenting their ideas.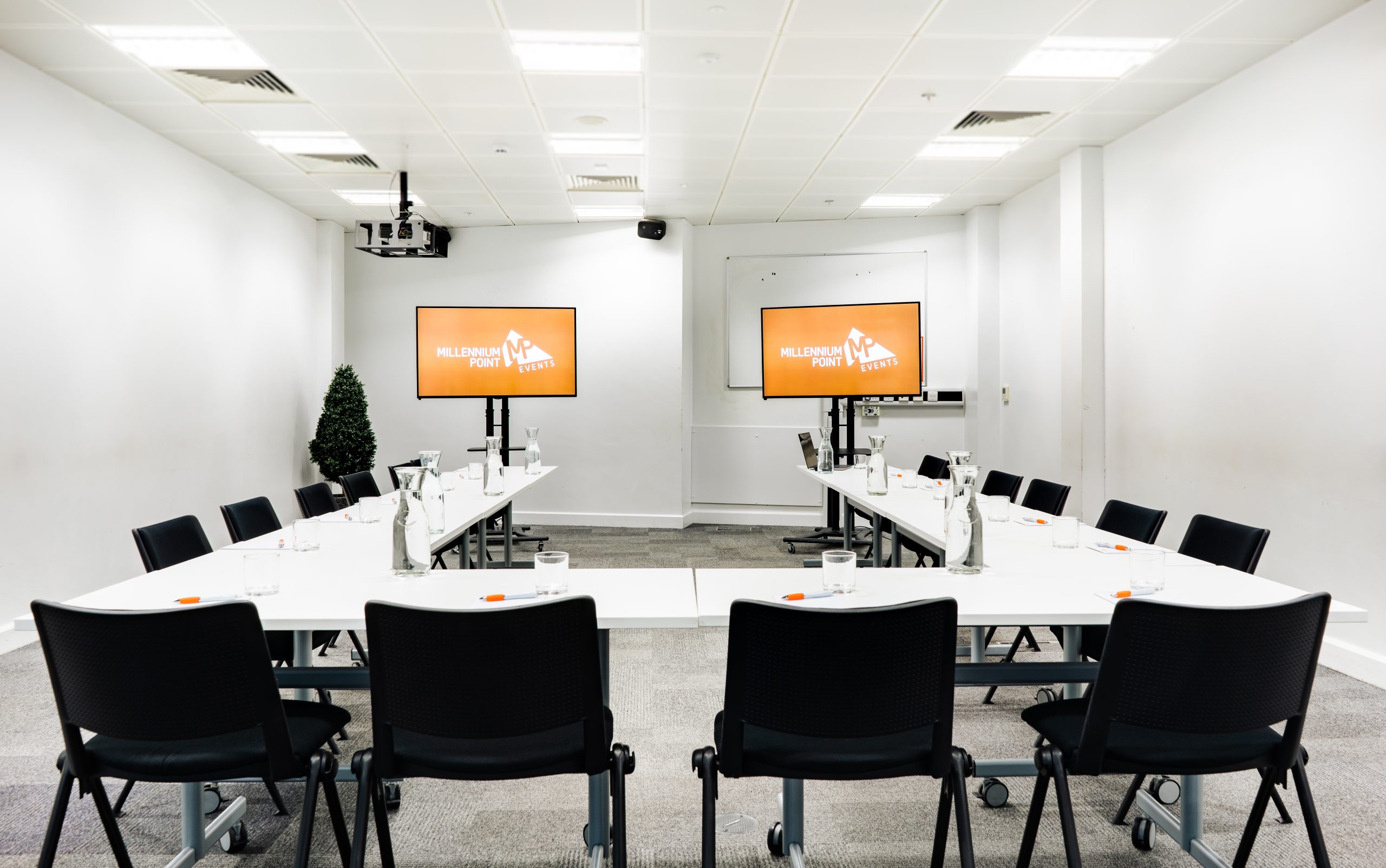 Keep an eye on the time
Sticking to the time limit set will help keep the meeting on track and prevent it from affecting people's busy work schedules. 
Starting and finishing on time shows consistency and allows attendees to know what to expect at every meeting. If you're holding a longer meeting you could also include breaks to help people take the time to refresh their mindset and get ready to tackle the rest of the meeting.
Gain feedback from your meeting
While you may feel as though the meeting went well, other people may not agree. You should give it enough time before gathering feedback to see if the meeting was actually useful. 
Avoiding putting pressure on people to answer and using a process that allows you to collect feedback anonymously can help people feel more comfortable answering queries. You can ask questions like:
How useful did you find the meeting?

Did the meeting help resolve any issues?

If we were to do this meeting again what would you change or add?
These will help you gain a better understanding of whether it was successful or not and whether there are things you need to implement to get a better outcome next time.
So if you're looking to hold a successful meeting, get in touch with Millennium Point today to see how our properties can help you excel in every meeting.
The Covid-19 pandemic, mixed with rising interest rates and the cost of living crisis have acted as a catalyst for change where new trends and innovations have transformed the way offices appear and are used. The rise of remote work and an increased understanding of employee expectations has led to companies adapting or moving offices to best suit their company and staff's needs. 
During 2023 so far we've seen an increase in the use of: 
AI and Machine Learning to help offices run more efficiently  

Collaborative work spaces 

Greater Corporate Social Responsibility and Sustainability (CSR)

Resimercial designs

Biofilia designs
So let's explore the latest trends and innovations you could introduce to your office space. 
The use of AI and Machine Learning
Machine learning and AI is becoming increasingly popular within offices as they can be used to automate tasks and increase efficiency. For example, there are AI-powered smart buildings that can monitor and control lighting, heating and ventilation. Machine learning can also be used to predict and prevent maintenance issues as well as to create personalised work environments that support and enhance employee productivity and comfortability. 
People are looking for more open and collaborative workspaces 
This style of workspace is becoming increasingly popular, as flexible layouts help to increase productivity and collaboration. They tend to have a mix of meeting rooms, breakout rooms and shared spaces where employees can go to different areas for a change of scenery, to focus on their work or to have their lunch away from their desk. 
These types of workspaces also help create internal relationships, allowing businesses to build a strong company culture, as they put employees first by offering multiple working spaces that suit different people's needs and preferences. 
Companies are implementing greater Corporate Social Responsibility and Sustainability (CSR)
This means that offices are focussing on including eco-friendly materials and products within the construction and decoration of their office spaces. 
Businesses implementing CSR also introduce things like waste reduction and recycling programmes and sustainable practices, such as bike to work schemes that can improve the companies overall environmental impacts. 
While CSR practices reduce their carbon footprint, it also helps to attract and retain environmentally conscious employees that may implement some of these processes into their home life, helping make a difference to the planet.
If you're looking at increasing your Corporate Social Responsibility and Sustainability, it's a great way to help save the planet while boosting productivity and overall well being of your staff. 
The rise of Resimercial design
With more and more people working hybrid we're seeing a move toward balanced work and home environments. This essentially means that people are looking for the company's office spaces to have the familiarity and comfort of being at home. 
This can be achieved through designing spaces with industry furniture that has the cosiness that your home furniture would have. This therefore encourages employees to commute to the office regularly. 
The move toward Biophilia designs
This trend focuses on the relationship between humans and nature, by introducing natural products and materials into spaces. You could introduce this to your office space by adding planters on top of desks and cabinets or through using freestanding dividers with plant shelves and moss panels. 
Encouraging this within your company can improve air quality within rooms, boost moods and increase productivity. 
Leasing office space with Millennium Point
Here at Millennium Point we have a range of both long term and short term office spaces available, centred in the heart of Birmingham. 
With flexible ownership options and a friendly team of staff on site to help you with your every need, we're sure that we've got a space perfect for you!
To discover more about our available properties and how they could suit your business' needs, get in touch with us today!
Finding an office space can be difficult and committing to buying a property can be scary, especially in these uncertain times. 
With the effects of the Covid-19 pandemic, increased interest rates and the cost of living crisis many business owners are looking for new ways to navigate these uncertain times more comfortably. 
This makes Millennium Point's office spaces the perfect option as our flexible properties offer lease conditions and benefits that could be perfect for you! So let's explore why our office spaces are an excellent option for the next step in your business. 
Why Millennium Point?
Here at Millennium Point we don't just provide office spaces. In fact you'll be located within a business that centres charity work and amazing events at the heart of their values and services. 
We provide excellent opportunities for you to attend public events where you can network and enjoy quality time with your clients and colleagues. Our services give us a unique edge compared to other offices around the Birmingham area, as we're involved with the local community through offering STEM grants to schools around the West Midlands, as well as offering scholarships to students attending Birmingham City University, located only next door to us. We also work with local businesses to help them host the best, seamless, events and meetings that are absolutely fuss free.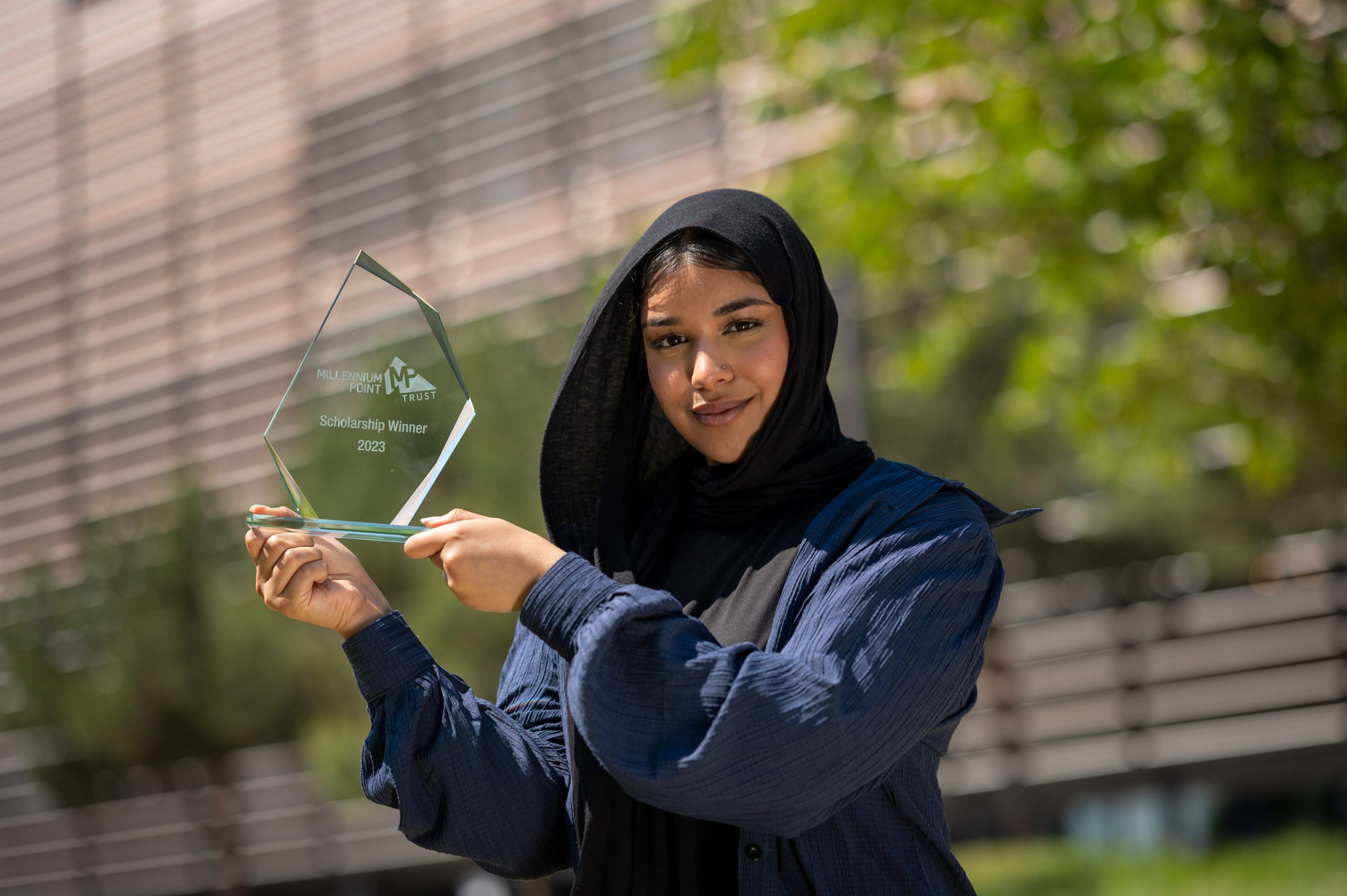 We're award winning
Recently Millennium Point has won multiple awards relating to events, hospitality and sustainability. We're proud to have been awarded the 'most versatile venue up to 1,000 theatre style' as well as 'Venue of the year – local award'. 
We've also received our greengage silver certification, showing that we've taken extensive measures to embrace environmental sustainability throughout our company. We achieved 55% on our sustainability evaluation and will be taking the right steps to achieve the platinum greengage certification.
Location
We're based in Birmingham's Eastside, meaning we're at the centre of a thriving community of educators, businesses and innovators. While you'll be surrounded by incredible people and businesses, we have remained at the forefront of driving development and investment into the Eastside area, currently known as Birmingham's Knowledge Quarter.   
Choosing to locate your office space at Millennium Point will place you near motorway and bus links as well as being able to easily access New Street, Snow Hill and Moor Street Stations, making it easy for you, your staff and customers to access the office.
We're also a short walk from Birmingham City centre, meaning you'll have plenty of shopping and dining opportunities for both your staff and clients. 
If you plan on holding any events or large meetings there's also a range of hotels close by with both affordable and more expensive options for your staff and clients preferences. 
Nearby hotels include:
What makes Millennium Point different?
Here at Millennium Point we're proud of the range of excellent services we offer that makes every event attendee's experience with us unique. 
Some of the things that make us different include:
Offering a vibrant hub of activity all year round that includes things like public events and exhibitions 

We have a range of in-house meeting and events spaces great for those looking to host in different and exciting spaces, such as our giant screen auditorium

We have 24 hour security ensuring your office space and everything in it is protected day and night

Our commercial activity funds the Millennium Point Charitable Trust, which invests over £4.9 million into improving STEM education in the West Midlands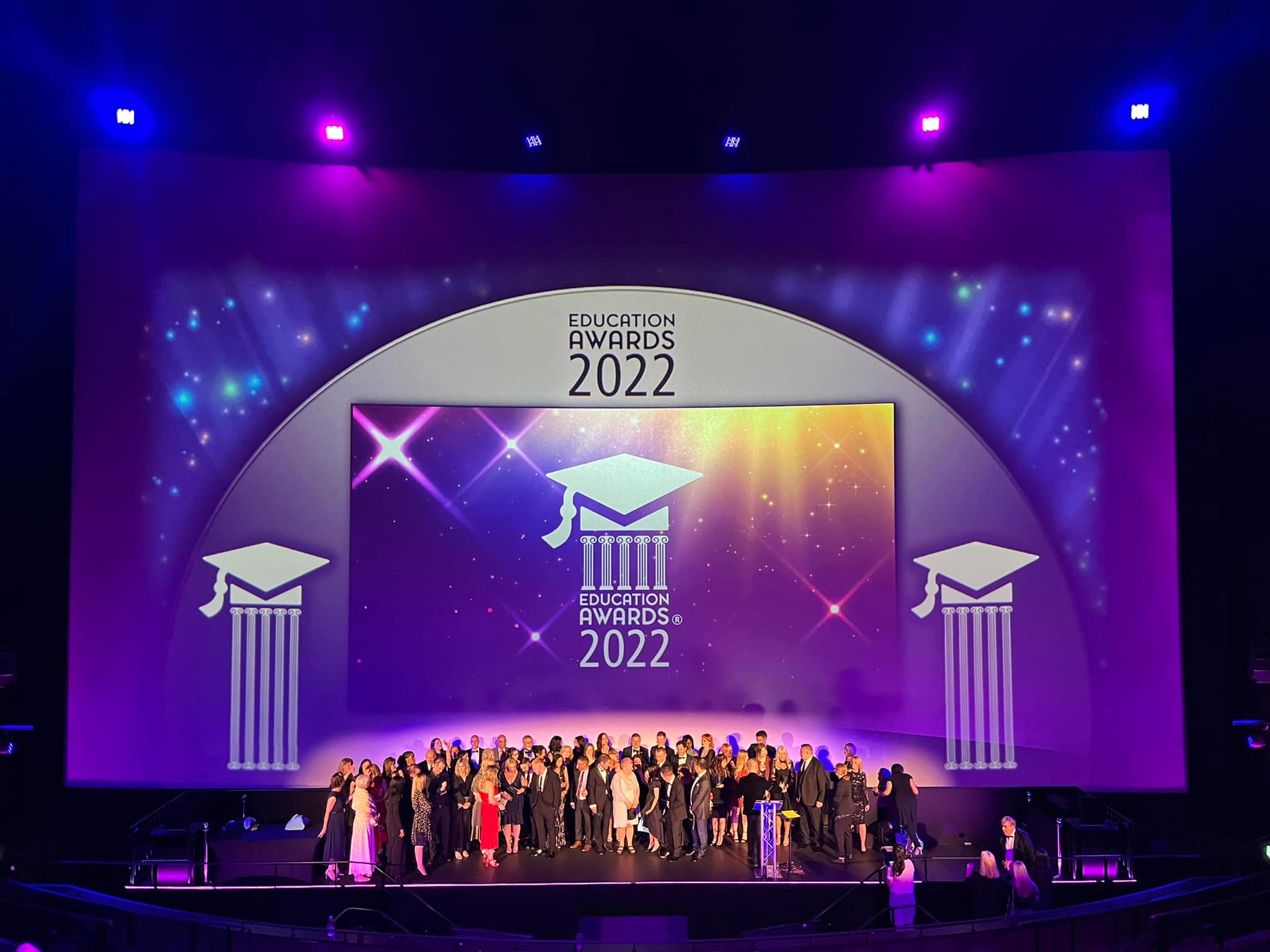 What businesses are already here?
Being located in the centre of Birmingham means you're surrounded by lots of exciting businesses, helping you build your network and client list. We already have three fantastic businesses leasing property, including:
Birmingham City University

Thinktank

Mulino Birmingham

Bader Media Entertainment CIC
Available spaces 
We have a variety of spaces available for both short and long term leases, including:
Engine
Engine is located on the fourth floor overlooking the conservator, giving you a private and quiet office space away from the busy footfall of the lower floors. 
The office space benefits from:
A second office space and private board room perfect for team meetings and interviews

A kitchen for your staff to take a break

Natural daylight to help boost mood and productivity

Short term lease 
Station Studios
Station Studios has multiple sized rooms, suitable for dance groups, yoga classes and acting rehearsals and benefits from:
Mirrored and non-mirrored rooms

Secure storage rooms

LED lighting

WIFI

Short term lease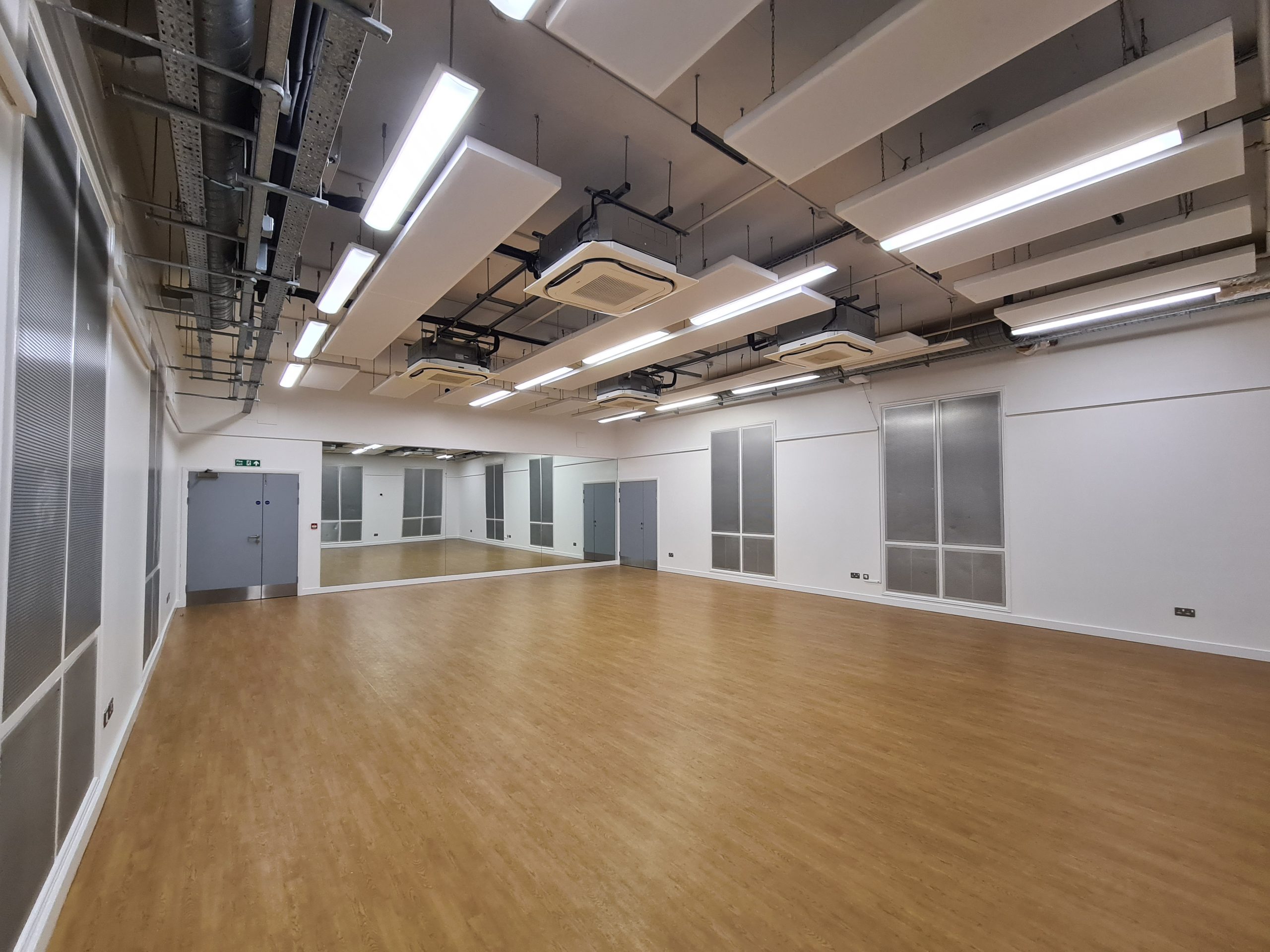 Shuttle 
Shuttle is located at the heart of Millennium Point, but still offers the peace and quiet you require. Key features in this space include:
A smaller office that great for meetings or hosting guests

A small stage, ideal for speaker sessions

LED lighting 

WIFI

Short term lease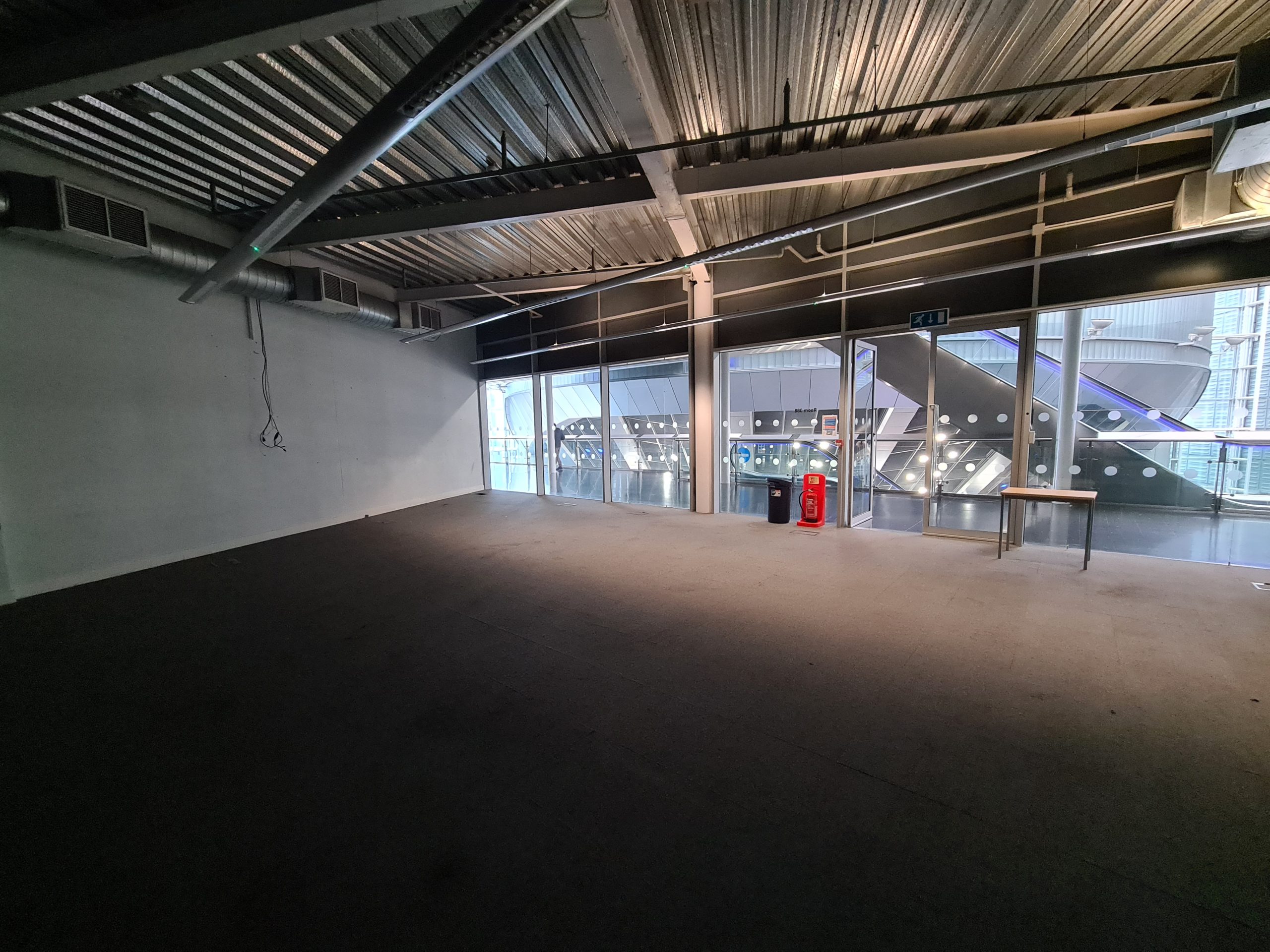 Cab
Cab is situated on the third floor of Millennium Point and is away from the busyness of Millennium Point, giving you the peace and quiet you need. The space benefits from:
Having a smaller office for meetings or hosting guests 

LED lighting

WIFI

It's self-contained 

Short-term lease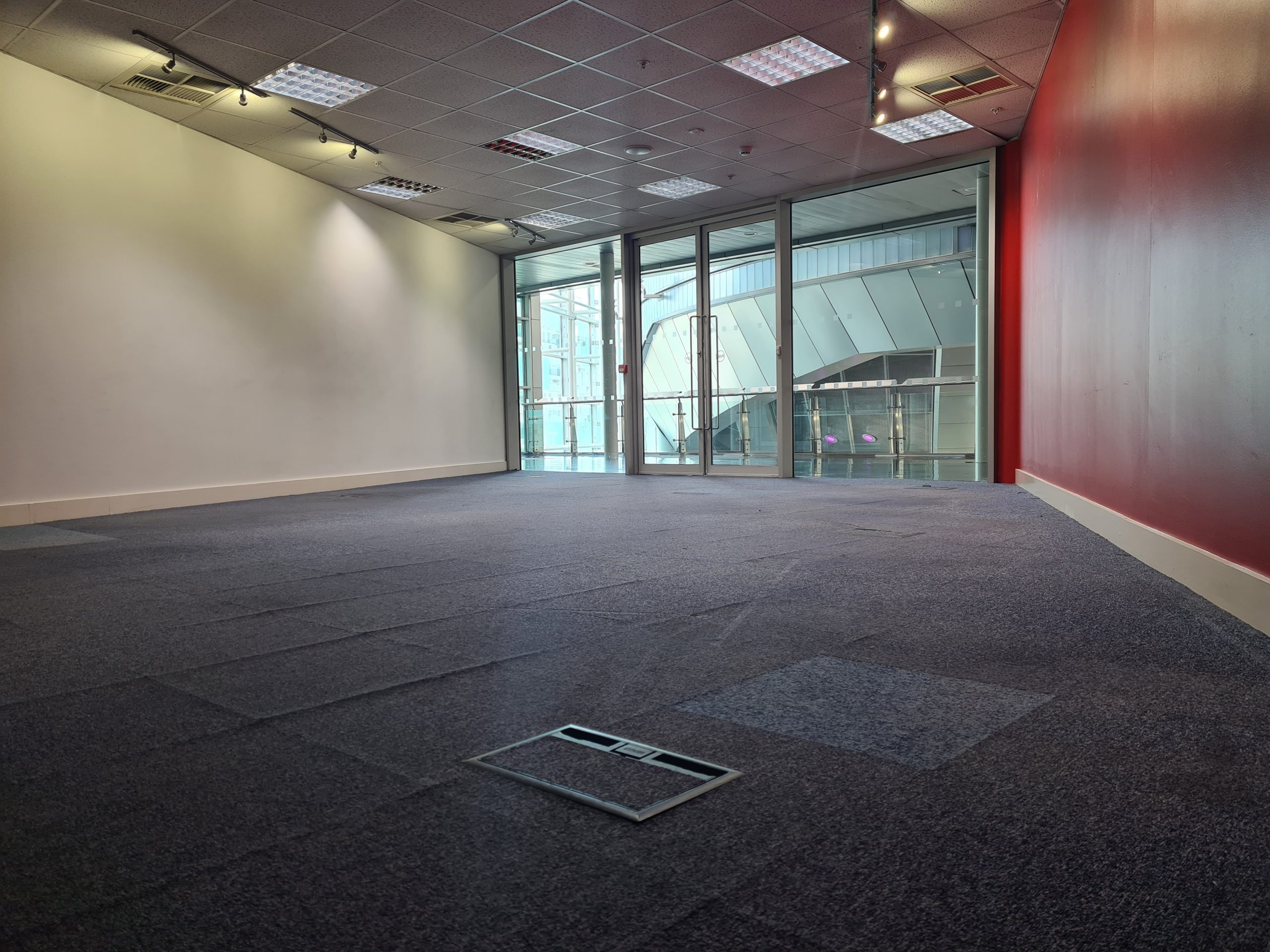 Curzon view
Curzon view is suited for multiple uses, perfect for all of your businesses needs. It's key features include:
Incredible views of Eastside Park and the Development of the new Curzon Station

Kitchen and reception areas

LED lighting

AV equipment

Air conditioning

Long-term lease
To discover more about our properties and how they could be right for you, get in touch with us today!
Summer is still in full swing but you can't blame us for getting excited about Halloween. Spooky season isn't too far away and we're gearing up to deliver two fun events across October.
The Rocky Horror Picture Show comes to our giant screen
Following on from our popular drink themed film screenings and celebrating Halloween, our movie choice had to be the musical comedy classic, The Rocky Horror Picture Show. Taking place on Saturday 21st October in our giant screen Auditorium, movie geek Tony Elvin will be your host on the night, providing spooky movie trivia and each guest will be served four shockingly good themed cocktails, all for £39.95 per person.
Book your tickets by clicking here.
Still not convinced? Check out the video below to get a feel of what our screenings are like.
"Fright for your right to party" – Halloween Silent Disco
You heard it right, another Silent Disco is coming to Millennium Point! Get your dancing shoes and Halloween costumes ready and join us on Saturday 28th October to boogie the night away as three DJ's battle it out with Halloween hits from multiple genres.
Tickets are priced at £12.00 each and can be purchase here.
Never been to one of our Silent Disco's? Watch below
Never miss an event
With plenty more exciting announcements to come make sure you never miss an event with us. Keep in touch through our What's On page or sign up for our mailing list here.