Whether you're a small, medium or large sized company, meeting rooms can be key to driving successful business decisions. When people think of meeting rooms they tend to think about them being within their own office, however this doesn't need to be the case. 
The Covid-19 pandemic has impacted many businesses, by causing them to move toward hybrid working and downsizing their offices. Due to this, meeting room hires have become more popular as they're convenient and more affordable than paying for an office with space you don't regularly need. 
With Birmingham having great transport links and a fantastic business community, it's one of the best places to hire a meeting room for your next business discussion. Due to this, our blog explores why you should hire a meeting room in Birmingham.
Benefits of hiring a meeting room
Hiring a meeting room has many benefits, such as:
It creates a professional image
Using a dedicated meeting room instead of coworking spaces or coffee shops creates more of a professional look to your meeting. It also provides a private meeting space and encourages people to speak openly and honestly as conversations can't be overheard by others. 
Giving a professional feel to your meetings can also instil confidence in your clients, partners and staff, helping your meetings be more successful. 
They can provide state-of-the-art facilities
Many meeting rooms available to hire come with state-of-the-art facilities meaning you don't have to spend your time and money investing in technology for meetings. 
Equipment usually provided includes:
High speed internet

Audio visual equipment

Speakers

Presenting screens
These facilities can help presenting and video calls run smoothly and efficiently throughout the entire discussion.
They provide flexibility and scalability
A great thing about hiring a meeting room is that you can look for one that suits your specific needs, offering you flexibility and scalability within your meeting. When looking for a meeting room you can consider:
The size of the room you need

Whether bookings are flexible 

Whether they come with any of the facilities you need like presentation equipment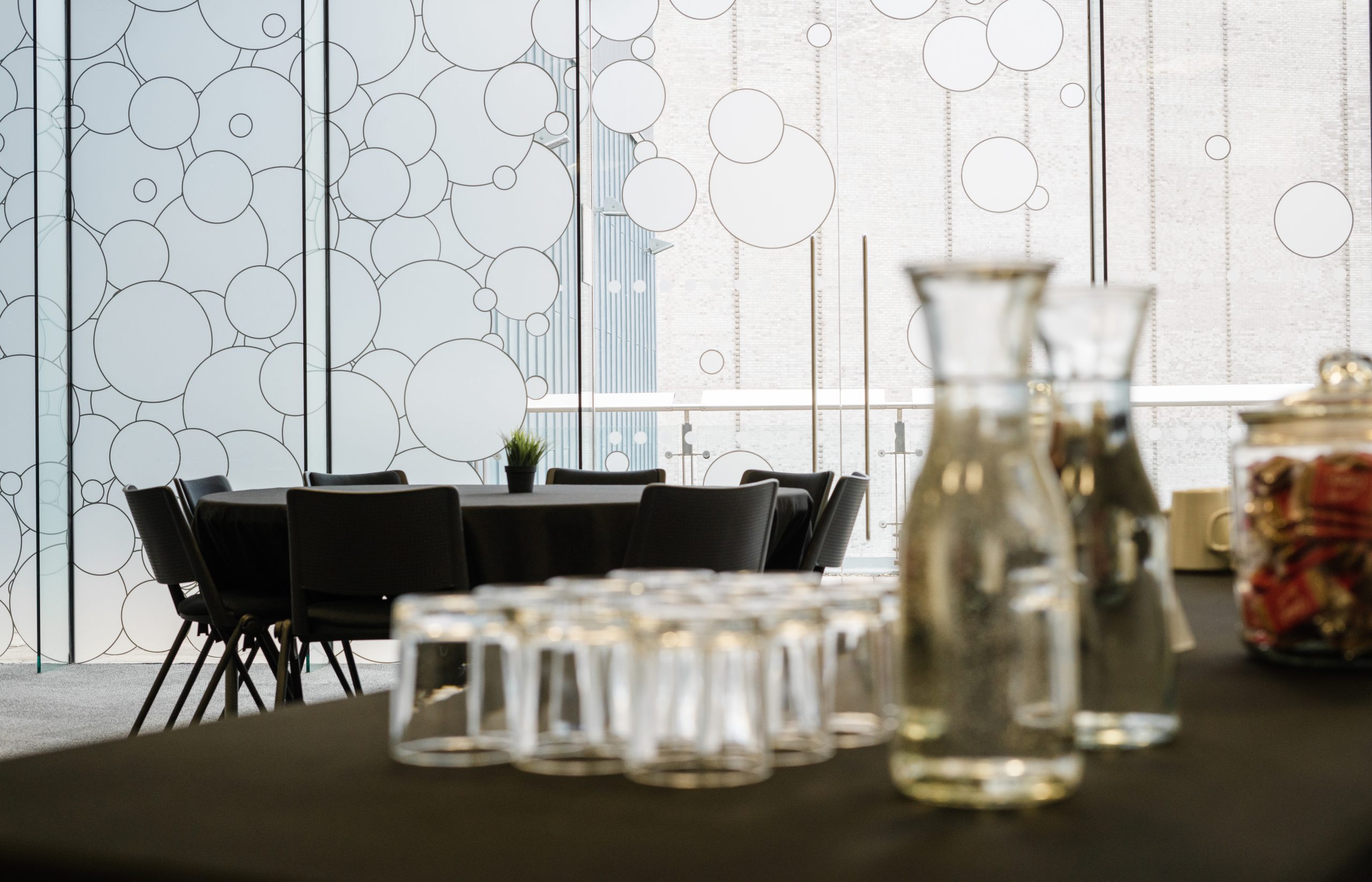 They can be cost effective
When you don't need to use meeting rooms often it can be cost effective to hire them instead. Hiring meeting rooms removes the need to spend money setting up and maintaining a space. It also means that when you pay for a room you can expect them to be of a high quality that are sure to meet the needs and requirements of your meeting. 
It helps stimulate productivity and focus
Research suggests that a change of working environment can promote productivity and focus. This can help you get the most out of your meeting and progress efficiently. 
Other factors that promote focus and productivity include:
Good lighting

A quieter environment (this really depends on individual preference)

Accessibility

Providing regular breaks
Why host a meeting in Birmingham
There are many benefits to hosting a meeting in Birmingham, such as
Its central location
Birmingham's central location makes it easy for people to attend meetings due to it having various types of transport links. These include:
New Street Station

Moor Street Station

Snow Hill Station

Birmingham International Airport

Links to the motorway
It has a diverse business community
Birmingham is a huge business hub for all kinds of companies giving you the opportunity to meet new clientele or potential employees all around the city. Working around an abundance of businesses can also inspire new ideas and opportunities inside and outside of your meeting.
It has fantastic entertainment opportunities
The city is known for having an amazing range of museums, exhibitions and food places to indulge in, giving you the perfect opportunity to interact with your clients or colleagues on a more personal level outside of your meeting. 
What makes a good conference room? 
When searching for a conference room there are a few things you should look out for, such as:
Sufficient space and layout

– It's important to look for a meeting room with enough space so that you and your guests are comfortable and can work to the best of your ability
Audio-visual equipment –

This is really important as it makes it significantly easier to present, especially if you're holding a hybrid meeting where some people are joining online. 
High-speed internet connectivity

– This makes it easy to for your meetings to run smoothly and efficiently and allows video conferencing to run with as little pixelation as possible
Extra equipment

– When looking for a meeting room it may be worth seeing if they have any extra equipment like whiteboards for impromptu writing, drawing and note taking
Aircon

– This is a nice extra, especially you're holding your meeting in the summer
Refreshments

– Does the venue offer refreshments and catering or will you need to bring your own?
Why should you hire a meeting room at Millennium Point?
Here at Millennium Point we're located in Birmingham City centre, making it easy for all meeting attendees to get here. 
We also have a range of meeting rooms available for hire such as:
Express
Express has one main room and 3 smaller boardrooms, which can be used as offices, speaker green rooms or quiet rooms, perfect for meetings or presentations.
Express also benefits from:
Having a capacity of up to100 people

High-speed WI-FI

Catering facilities

The ability to fully tailor the room layout
To learn more about Express, visit our website.
Curzon Rooms
The Curzon Rooms offer easy access and screen presentation facilities that are perfect for your next meeting.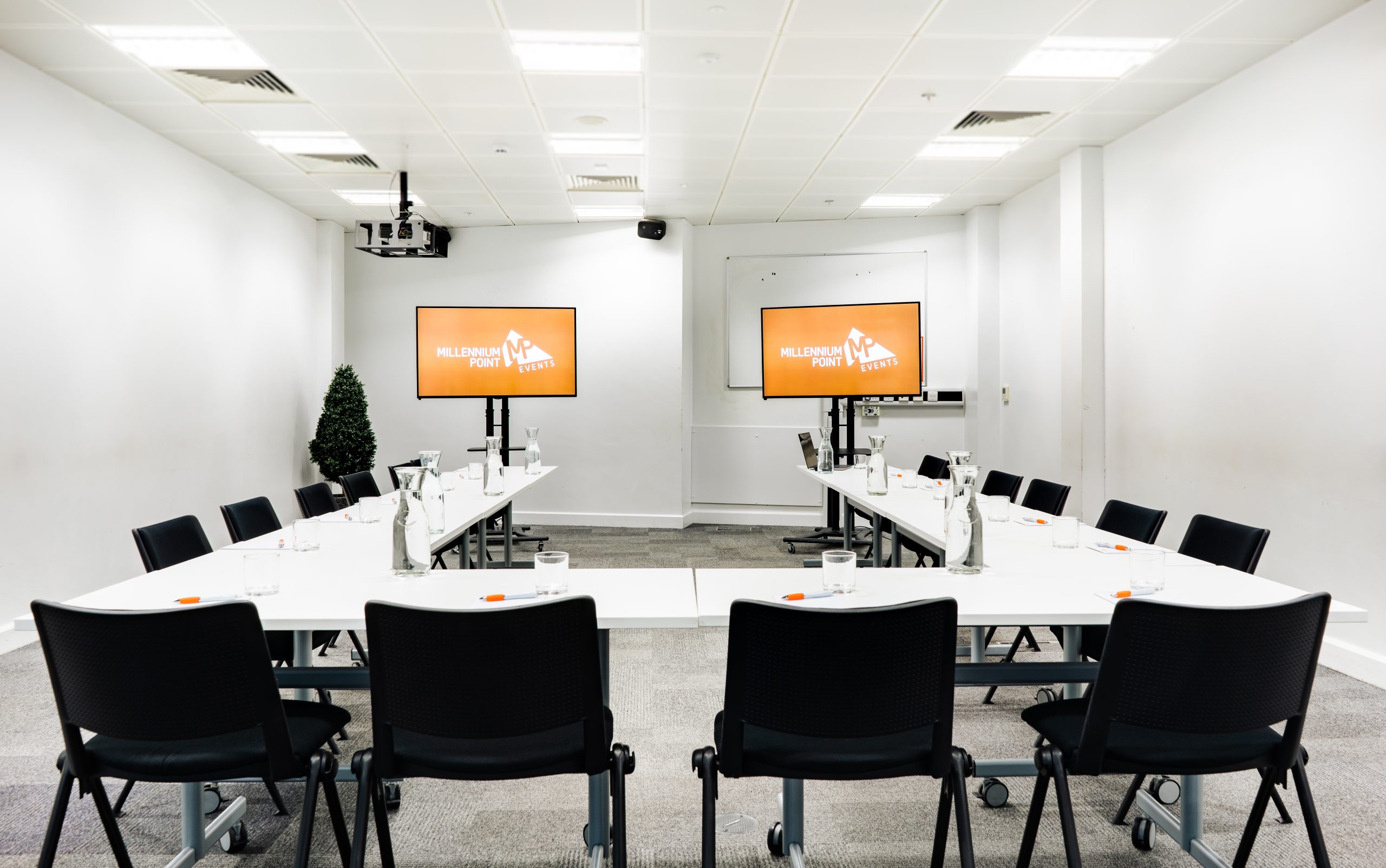 Other benefits include:
Can hold up to 60 delegates

High-speed WI-FI

Tea and coffee facilities

The ability to full tailor the room layout
To learn more about the Curzon Rooms, visit our website.
Curzon Suite
The Curzon Suite is a part of the Curzon Rooms, but has a few extra benefits, such as:
Screen presentation facilities

Large windows to surround you in natural daylight

It's joined to the Auditorium 

Has access to Millennium Point's exclusive terrace
To learn more about our Curzon Suite, visit our website.
Auditorium 
The Auditorium previously was the first IMAX in the West Midlands and is equipped with everything you need to engage an audience.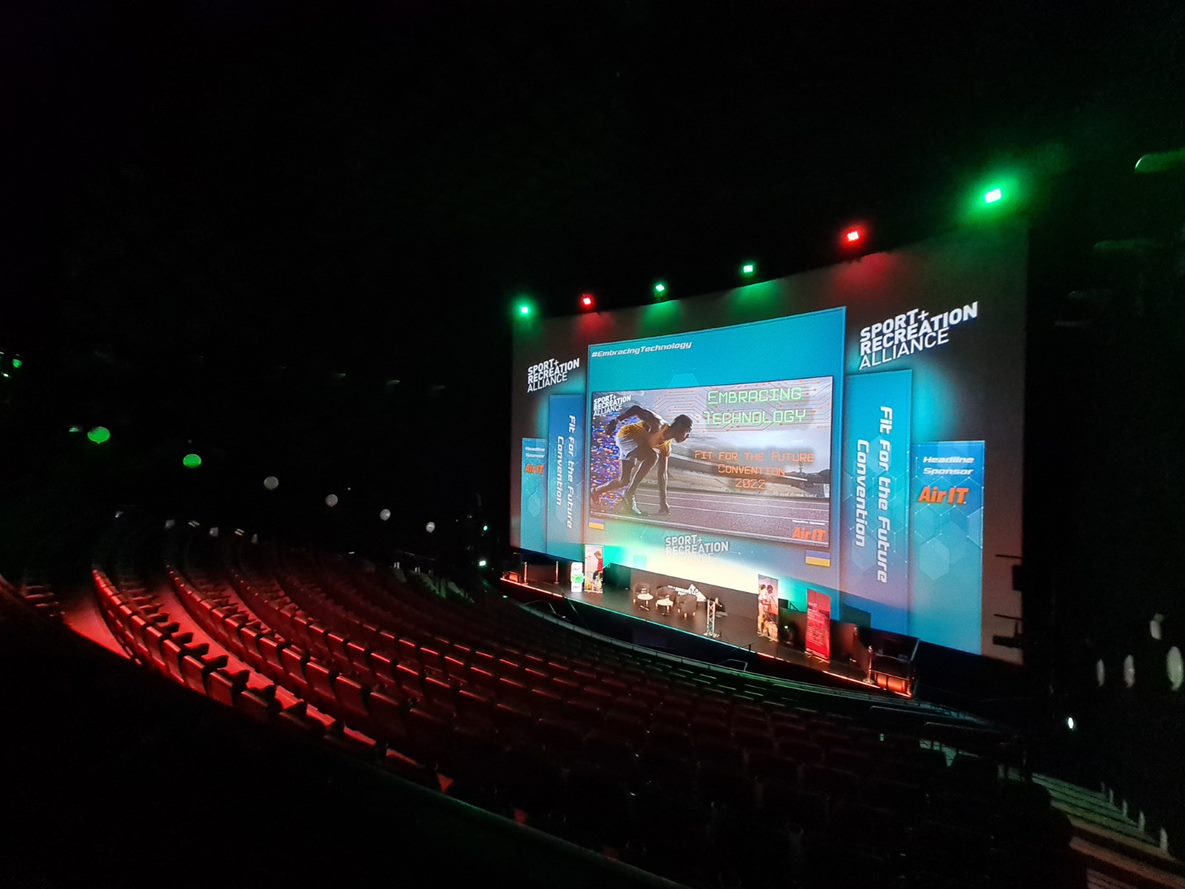 The Auditorium offers:
A 30m2 stage beneath a giant 14m x 8m screen

Comfortable tiered seating with clear viewing lines for up to 354 delegates

Reliable AV technology which includes a M32R digital mixing desk with 40 input channels, high fidelity audio and intelligent LED lighting system

Equipped with Panasonic PTC-280 cameras which are controlled remotely for high quality live streaming
To learn more about the Auditorium, visit our website.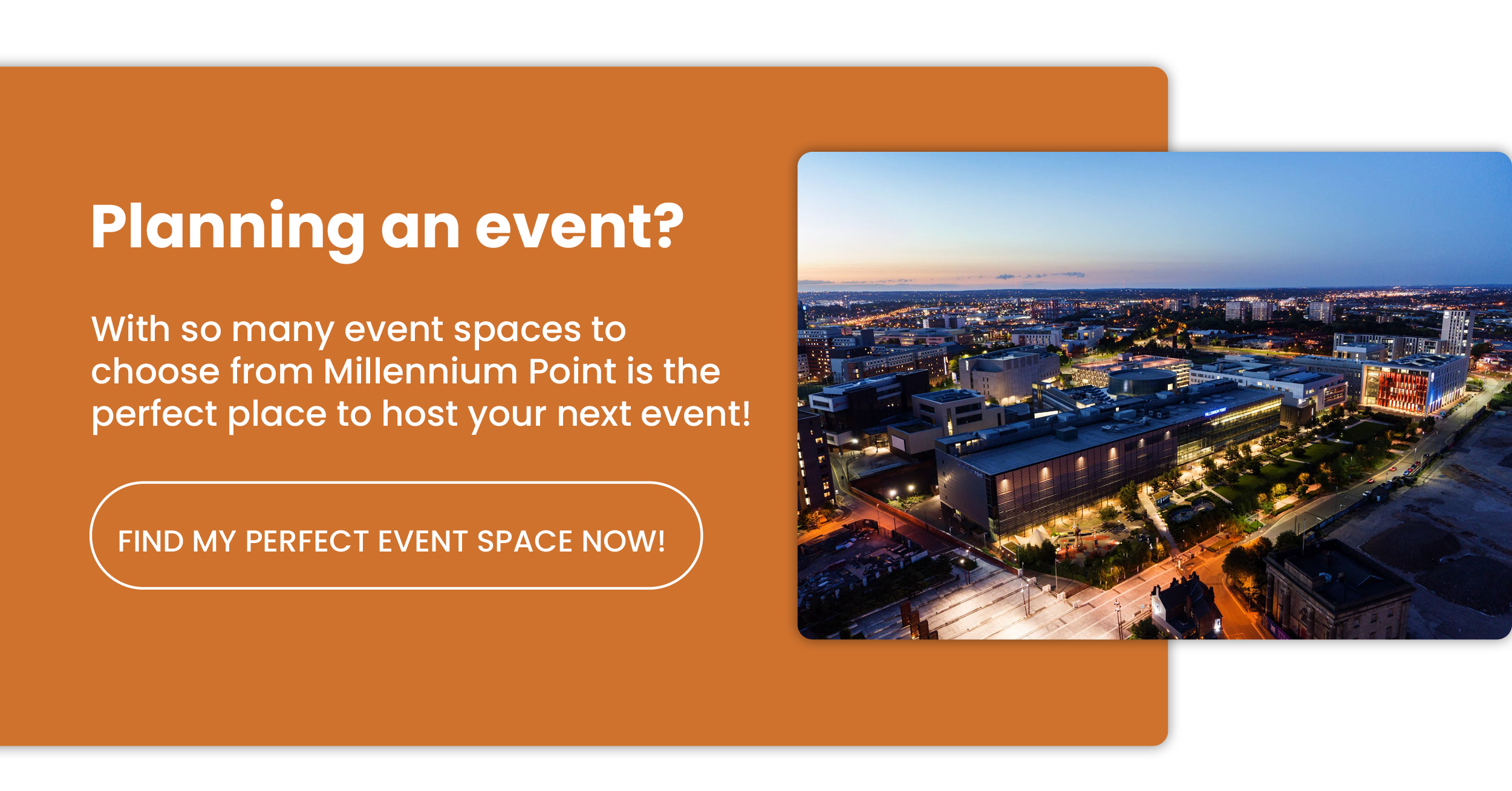 Many office spaces have long-term lease agreements that last at least a year, not giving businesses a lot of freedom or wiggle room to change their mind if they outgrow the space or if it just isn't quite working for them.
However when it comes to short-term lease agreements, you gain more flexibility to be able to move around as your business grows.
Benefit 1 – Lower cost
Usually short-term office leases are a cheaper option. If you rent a space that's furnished you can avoid the expenses that come along with having to equip an office. This could save you money on things like:
Kitchen supplies

Printers

Stationary

Photocopiers

Storage equipment 
You're also not responsible for maintenance of the building helping you save significant amounts of money on routine maintenance costs or paying for anything that goes wrong. 
Benefit 2 – It's more flexible
Short-term office leases give you the opportunity to move around as your business grows, meaning you won't be stuck in one place for a prolonged period of time. It will also give you greater flexibility to adapt to challenging periods or uncertainties, for example, you could easily switch to remote working while your office space is upgraded or adapted to better suit your operational needs.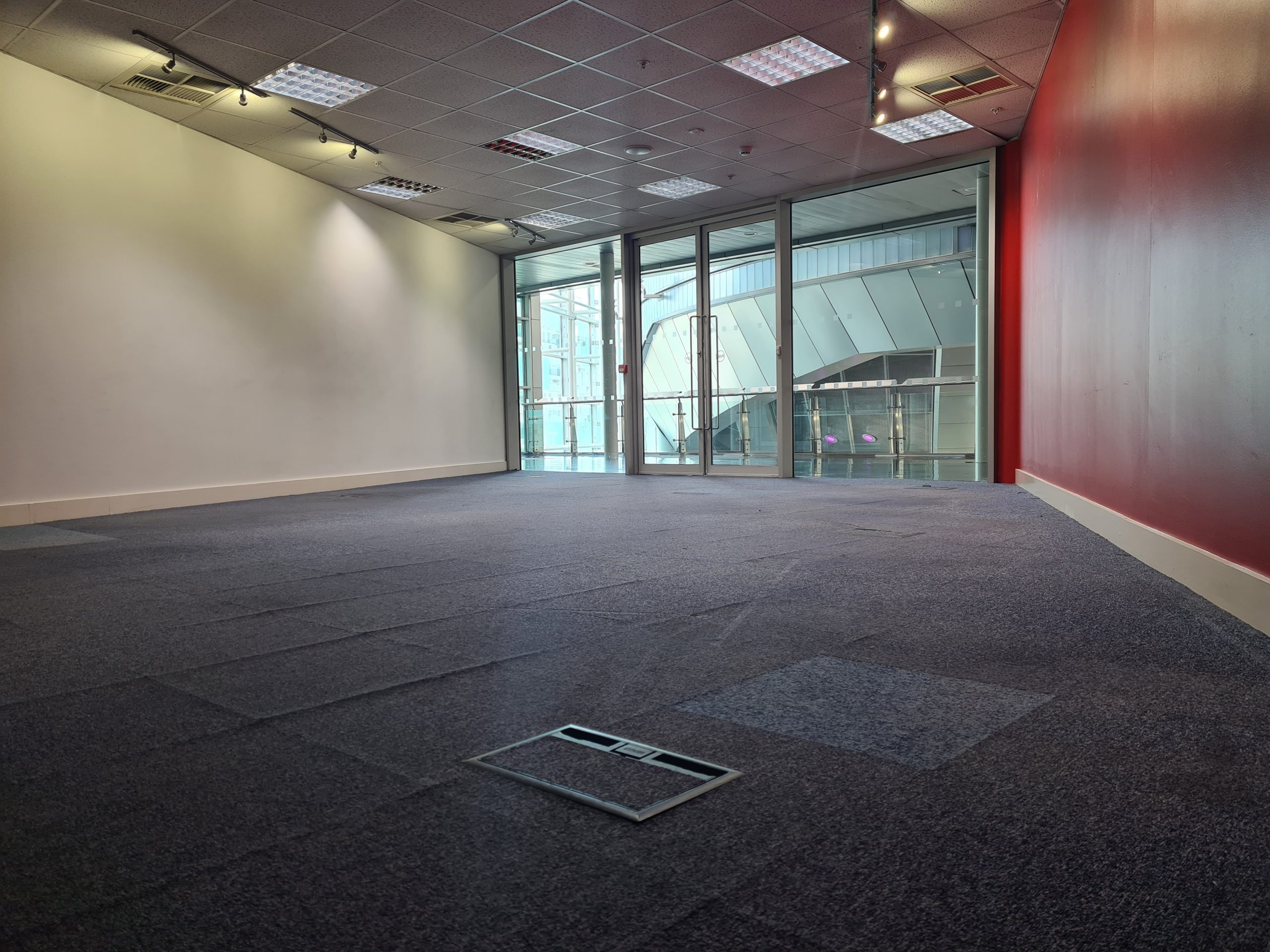 Adding on to this, the current challenging economic times due to the cost of living crisis and the impacts of the Covid-19 pandemic have had significant impacts on what people and businesses can and can't afford. Opting for a short-term lease can help you navigate changing conditions, giving you the opportunity to make the best decisions for your staff and business.
Benefit 3 – It's a quick and easy process 
Another benefit of short-term leases is that they don't take a lot of time to set up. If you're looking for somewhere you can move into quickly then a short-term renting option may be perfect for you. This might also be useful if you think you may need to move offices often or if you would rather move to suit your changing needs rather than devote resources to adapt your current office space.
Benefit 4 – There's more support for scalability 
When you opt for a short term lease it gives you the opportunity to scale your business. For example a lot of offices with short term leases tend to give you the option to use pay-per-use services. This allows you to only pay for the space you use meaning you can save money through not spending the money on rooms you don't use.
Being able to save more money could give you the opportunity to scale up to a bigger office in the future if you're planning on growing significantly in terms of staff expansion. 
Benefit 5 – You gain premium services 
Another benefit of short term leases is that they tend to offer premium services such as offering free food, coffee mornings, paying for features like microwaves or kettles etc. 
Long term leases tend to lack premium services as you've already locked in for a longer period of time. Whereas, short-term rental agreements have more opportunities to offer premium services, as they tend to have a higher turnover and want to encourage people to keep paying for new contracts.
How can Millennium Point help you find the right short-term office space for you?
Here at Millennium Point we have a variety of rooms that could be perfect for your next short-term office space.
Our office spaces come with flexible ownership options that suit you, as well as our friendly team being on site to support you with any queries you have until you move out of your office. 
Our spaces with short-term office leases include:
Engine

Station Studios

Shuttle
Engine
Engine benefits from lots of natural light and overlooks the conservatoire, where you'll be away from the footfall of Millennium Point. 
It's located on level 4 and offers a second office alongside an adjacent private boardroom. 
Other features include:
AV equipment

A kitchen

It being self contained 

Natural daylight
Station Studios
Station Studios has multiple sized rooms, making it suitable for dance groups, yoga sessions or acting rehearsals, where you can choose between mirrored or non-mirrored studios.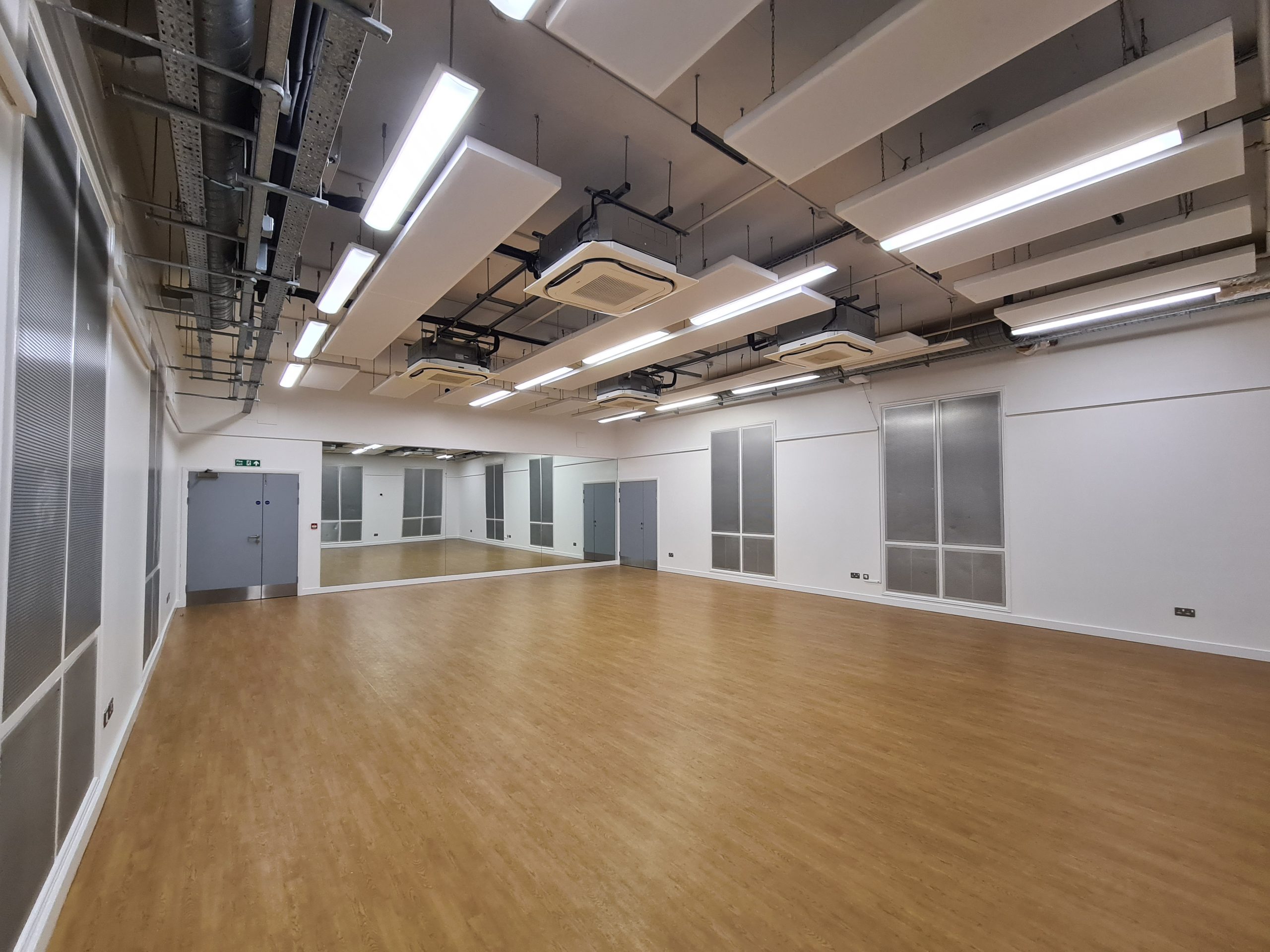 Key features include:
Versatile spaces

Mirrors 

LED lighting 

WIFI
Shuttle 
Shuttle is situated on level 3 and keeps you away from the busy footfall of Millennium Point. Shuttle also has one main office and a small office that's perfect for meetings or hosting guests.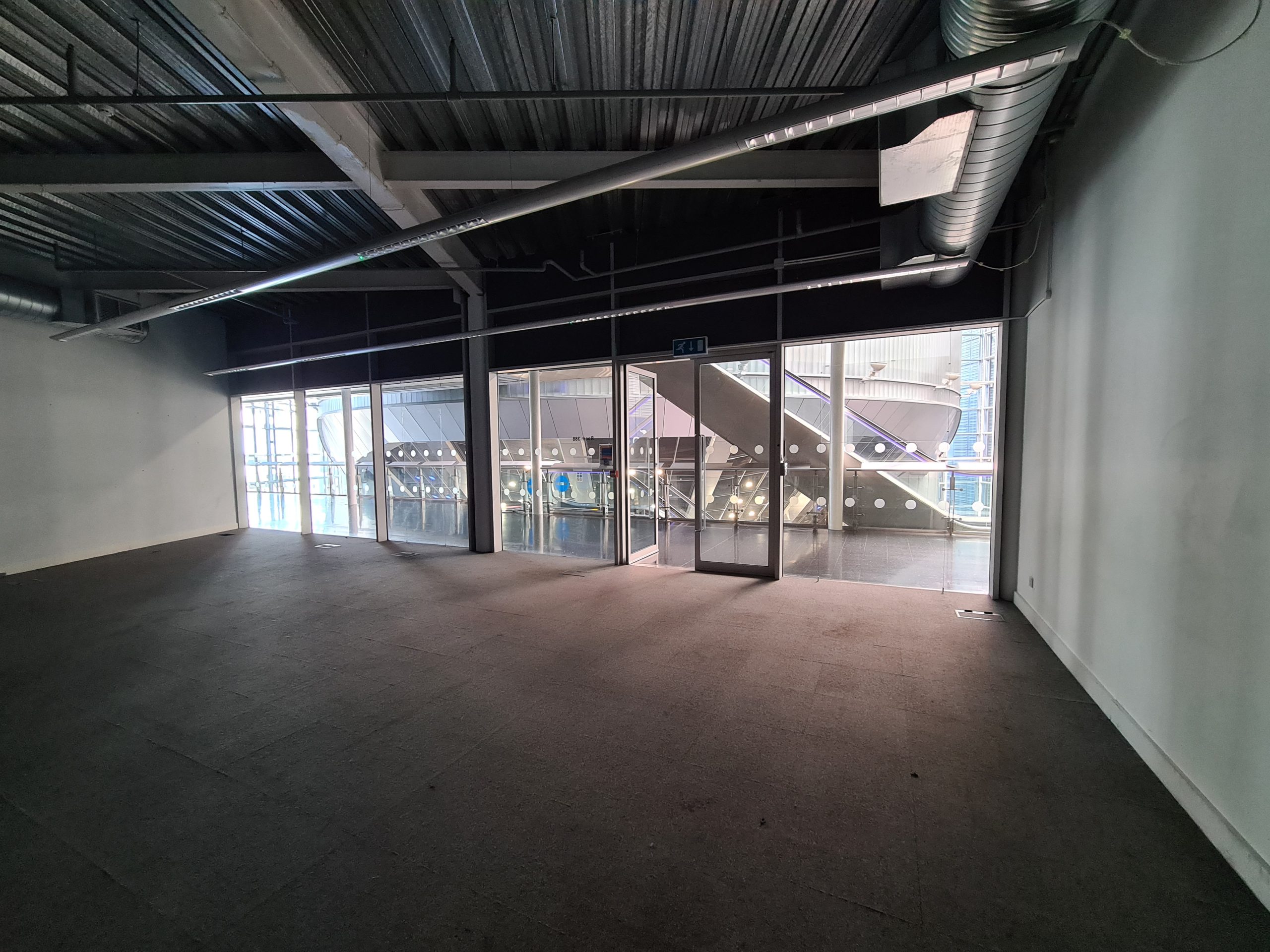 Key features:
Versatile

LED lighting

Self contained

WIFI

A small stage ideal for speakers
Make an inquiry today to see what office space is perfect for you.