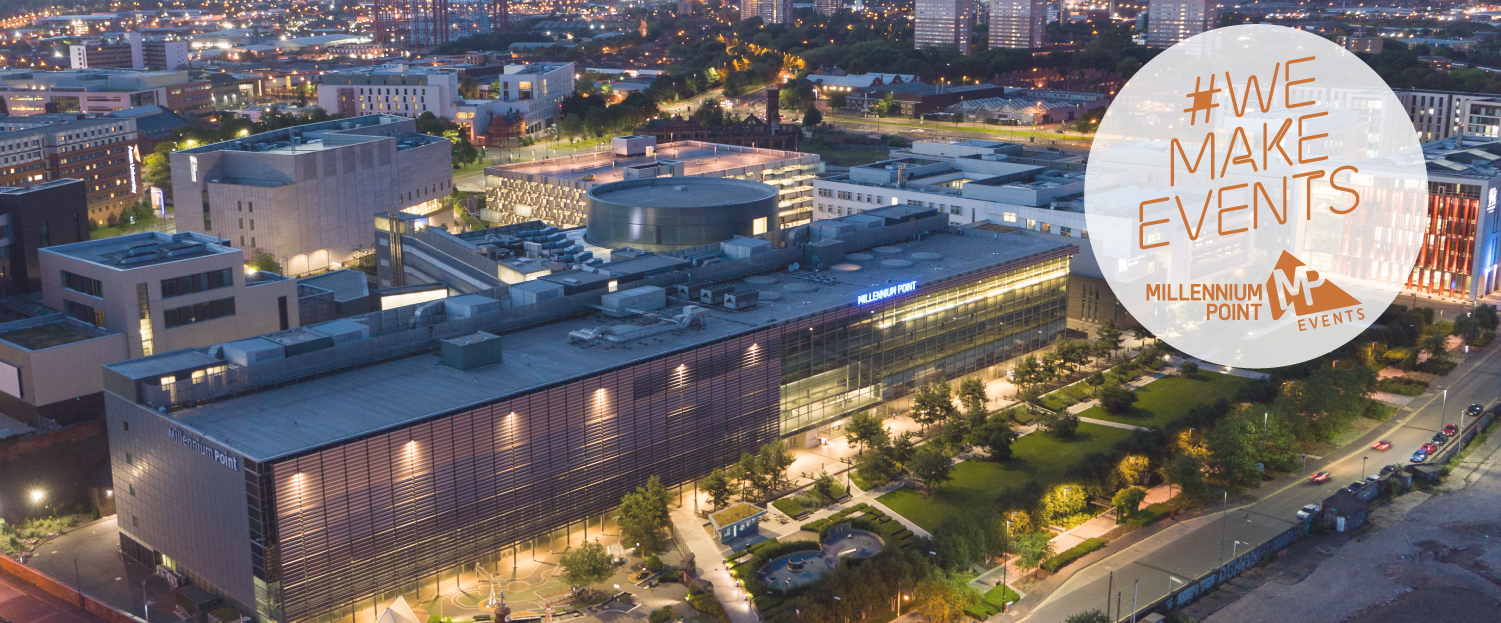 Our multi-award-winning venue, Millennium Point, will be turning red at 8 pm on Wednesday 30th September to join events professionals from thousands of cities in more than 20 countries in solidarity for #WeMakeEvents.
What is it?
COVID-19 impacts all of us, and while we fully support the need to implement measures which protect people; we also need to underline the severity of the impact it is having on the events and hospitality industry. Despite us being six months further along in the pandemic, there is still little clarity on what the future holds for events and hospitality with no clear roadmap and little in the way of meaningful support for events venues and professionals in the UK.
This is a global movement of empowerment by event professionals to make the public and government aware of what the impact of COVID-19 is having on the events industry and how this will affect all of us. At 8 pm, we will light our building red alongside fellow Birmingham venues. Additionally, the movement across the UK will include, but not be limited to:
60 strategically placed shafts of white light beamed up into the night sky each one signifying 10,000 potential job losses.
Unique projections of what would be taking place inside venues, onto the outside of empty venues to demonstrate what is missing (and may never recover) without the industry.
A series of creative and art installations illustrating the numbers of event professionals either already out of work or at risk.
What does the events industry bring to the UK?
Events and Hospitality are woefully underestimated in its impact on the UK economy. Events facilitate trade; attract inward investment, drive exports; science and medical events disseminate knowledge and share research; events drive visitor economy, drive politics, arts, culture, community, provide safe spaces for marginalised groups and much, much more.
Putting this into local perspective the WMCA is the export capital of the UK, and in 2018 had 131 million visitors – an increase of 2.6% (+3.4m) over the past year. The number of day visitors increased by 2.7% (3.1m) and overnight visitors increased by 2.1% (0.3m). Visits to parks and gardens have increased by 3.8% and museums and galleries increased by 1.4% compared to 2017. The visitor and trade economy is driven by events and hospitality venues and attractions, without which many other industries and infrastructures will fail.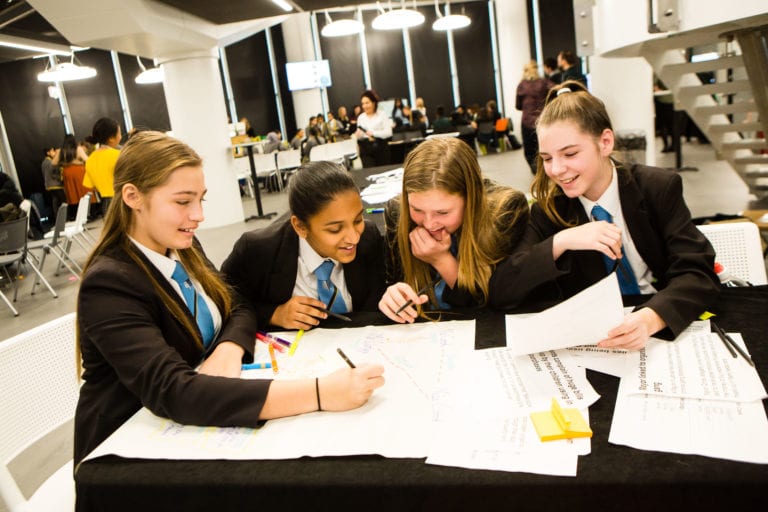 What about our venue?
Millennium Point is a multi-award-winning conference and events venue and landmark public building, with commercial profits going to our Charitable Trust which invests over £5m back into the West Midlands to support the growth of science, technology, engineering and maths (STEM) and education in the West Midlands. We are reliant on our events and conference venue and our building to ensure the livelihood of our charity through which we make a positive impact on communities locally. The lack of any clear guidance for venues and events or the provision of a roadmap by the UK Government, leaves us, like many, stranded without tools to protect our business or workers.
Despite our highly accredited work making our venue COVID-secure, or our successful series of socially distanced events we've hosted to provide entertainment for a nervous public; the exclusion of venues like ours from the Chancellor's new job retention scheme not only undermines our work to protect our business, our staff and the impact of our charitable trust; but contributes to the series of false starts and ongoing suffocation of the events and hospitality industry during this pandemic.
#WeMakeEvents
Join us at 8 pm on social media as we light up our building in solidarity with our peers and say proudly #WeMakeEvents. You can follow, tag and chat to us on Facebook, Twitter, Instagram and LinkedIn with hashtag #MillenniumPoint. For further information on the movement or to get involved please see here: https://www.wemakeevents.com/uk/
---
 Millennium Point is a landmark public building and multi-award-winning events venue in the Eastside of Birmingham City centre. Profits from our commercial activity are invested by the Millennium Point Charitable Trust into projects, events and initiatives which support the growth of science, technology, engineering and maths (STEM) and education in the West Midlands. Find more interesting content from Millennium Point over at our news section, or follow us for daily updates on Facebook, Twitter, Instagram and LinkedIn with @MillenniumPoint.