Every year, the Millennium Point Charitable Trust Small Grants programme gives out grants of up to £20,000 to support science, technology, engineering and maths (STEM) education projects in the West Midlands. Applications are now open for 2021.
Here is one of the many projects that the programme has funded in 2019.
Who's running the project?
Joseph Leckie Academy is a secondary school located in The Delves area of Walsall in the West Midlands. In 2019, they received a grant from the Millennium Point Charitable Trust which allowed them to purchase 3D printing equipment and associated software and materials.
What's it all about?
The school was keen to engage children in STEM in ways relevant to the local history of the West Midlands – in this case, the rich heritage of jewellery and manufacturing centred around Birmingham's historic Jewellery Quarter.
The school wanted to devise a new project which taught 3D printing and computer aided design (CAD) where students designed and created their own jewellery. This would not only teach them STEM skills in an inspiring way, but also reconnects students to Birmingham's jewellery heritage.
However, prior to the grant, the school was limited in this ambition by lack of resources and outdated equipment which meant little opportunity to explore this element of STEM as part of the wider curriculum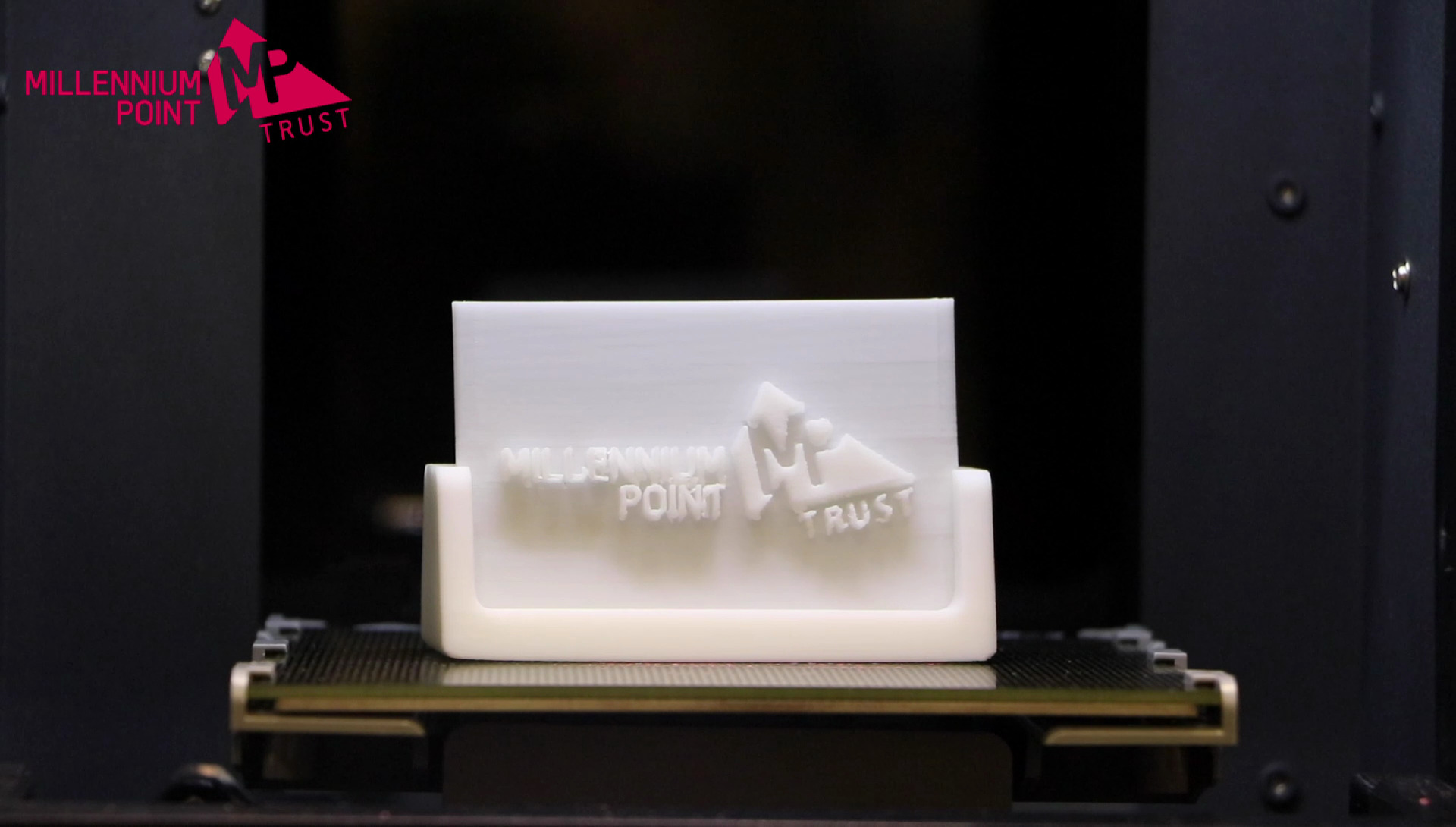 What impact has our grant made?
The project has given students a broad range of design and manufacturing skills, including CAD design, 3D printers and metal casting machines to create jewellery. It has also brought them closer to trades synonymous with the region being jewellery making and manufacturing.
With the printer in situ students get a first-hand experience of a design and make activity and lead them towards considering a STEM-based career, whether that is in manufacturing or design.
In the long term, the Academy has been able to embed practical demonstrations of the 3D printer into schemes of work and open evenings to develop and foster a sense of curiosity and wonder in Design Technology. Students will start to use the 3D printers in their design work to test design thinking, model and evaluate design solutions and ultimately enhance their skills as young designers.
What they said:
Chris Potter, Technology Teacher and leader of the project, said: "It was a delight to receive this grant from the Millennium Point Charitable Trust. 3D printers and CAD design are likely to be a huge part of the future of manufacturing. Giving our students an opportunity to experience in their use first hand is an amazing way to prepare them for STEM jobs of the future right here in the Midlands."
About educational grant funding from Millennium Point
Educators, Charities and Not-for-Profits within the West Midlands Combined Authority can apply for up to £20,000 from Millennium Point to fund their STEM activity. For more information on how to access this funding please visit www.millenniumpoint.org.uk/grants
---
Find more interesting content from Millennium Point over at our news section, or follow us for daily updates on Facebook, Twitter, Instagram and LinkedIn with @MillenniumPoint. Millennium Point is a landmark public building and multi-award-winning events venue in the Eastside of Birmingham City centre. Profits from our commercial activity are invested by the Millennium Point Charitable Trust into projects, events and initiatives which support the growth of science, technology, engineering and maths (STEM) and education in the West Midlands.