How a grant from Millennium Point Trust changed a primary school
Published 13/11/2020
3 minutes Read
Each year Millennium Point Charitable Trust give hundreds-of-thousands in grants to schools, charities and not-for-profits in Birmingham and the wider region. These grants fund projects, resources and activities which enhance education of science, technology engineering and maths (STEM) education. While applications for 2021 are open now, we look at how a grant from the Millennium Point Charitable Trust changed one primary school for the better.
Great Bridge Primary School – "Lego WeDo" Project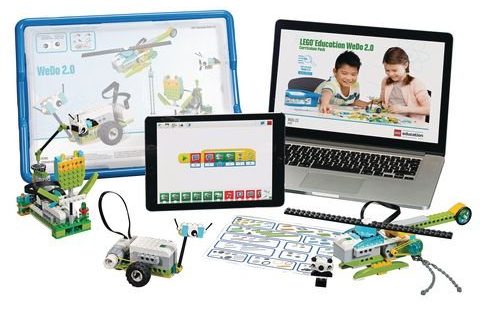 Great Bridge Primary, Tipton, is a large primary school with over 500 students. The school sits in an area of known deprivation within the region. Like many of its kind, the school suffers from limited funding which means a restricted programme to engage pupils in the opportunities of STEM learning. In 2019, they successfully applied for a grant from the Millennium Point Trust to change this.
Their application sought to enhance their teaching and learning within computing and coding which would expand their currently limited curriculum. The grant-funded 17 LEGO WeDo sets, for coding lessons at the school alongside resources to help train staff in how to use the equipment. "LEGO WeDo" are sets designed for primary school classrooms comprising of an assortment of physical LEGO building components, electronics and accompanying software for desktops or mobile devices.  With the kits, the pupils at the school can build physical LEGO models including tilt and movement sensors and motors then control them via code they build themselves in the dedicated LEGO WeDo software programme. Students would then be set real-life scenarios in which to come up with models and code that would suit, such as creating a science rover to explore a radioactive setting or spy bots detecting movement.
What was the impact?
Now the school benefits from an engaging computing curriculum which is inspiring their students to pursue STEM learning previously unobtainable. Over 120 Year 5 and 6 pupils benefited from the programme. Each 2-hour lesson developing their computer and coding literacy alongside transferable skills such as problem-solving, teamwork and communication. Most significantly,  the project has created a much stronger enthusiasm for STEM subjects, with the school reporting an increase in student performance. Similarly, several members of staff also benefited from the project which improved their confidence with computing and coding, allowing for them to set more engaging and "outside-of-the-box" tasks for the pupils as their confidence with the equipment grew.
Judith Bedford, Computing Curriculum Leader for Great Bridge Primary Comments:
"Enhancing the computing curriculum for upper Key Stage 2 at Great Bridge has had an immediate impact. The children who have taken part in the initial part of the project have had the opportunity to see how coding can be used to control a range of physical mechanisms and relate this to developing knowledge of coding in real-life scenarios […] As a school, we will not look back on our Computing curriculum but instead, this project has made us look to the future and consider how we can inspire children to engage with STEM."
This is just one example of how a grant from the Millennium Point Charitable Trust can help make a difference to schools in the region.  Applications are now open for 2021 and close on 30th November 2020. For further information visit millenniumpoint.org.uk/grants
---
Find more interesting content from Millennium Point over at our news section, or follow us for daily updates on Facebook, Twitter, Instagram and LinkedIn with @MillenniumPoint. Millennium Point is a landmark public building and multi-award-winning events venue in the Eastside of Birmingham City centre. Profits from our commercial activity are invested by the Millennium Point Charitable Trust into projects, events and initiatives which support the growth of science, technology, engineering and maths (STEM) and education in the West Midlands.