Indie Double Bill Coming to Millennium Point's Giant Screen Auditorium
Published 04/09/2020
3 minutes Read
Millennium Point's Giant Screen Auditorium will play host to two acclaimed indie films this month brought to Birmingham for the first time in a safe and socially distanced double feature by Birmingham Indian Film Festival. On Sunday 20th September from 5 pm, Birmingham Indian Film Festival will be screening an indie double-bill of Natkhat (The Brat) and Roam Rome Mein (Every Inch Of My Being), two acclaimed independent Indian films, in Millennium Point's Giant Screen Auditorium (formerly one of the region's first IMAX). Tickets are on sale now at £10 per person through ticket booking platform Eventbrite.
About the organisers
Birmingham Indian Film Festival is the Birmingham strand of the Bagri Foundation London Indian Film Festival, and together form the UK and Europe's largest South Asian film festival with an entertaining and thought-provoking line-up of independent films that offer a rare window into a billion South Asian lives in the sub-continent right now.
About the films
Natkhat (The Brat) is Shaan Vyas' debut short film and stars Vidya Balan as a doting mother trying to stop her seven-year-old son, Sonu, from taking on the same machismo ideals and beliefs of the male role models in his life. Balan is known for pioneering a change in the portrayal of women in Hindi cinema. The film premiered on YouTube as part of the We Are One: A Global Film Festival and the majority of the cast members had no prior acting experience.
Shubhra Gupta of The Indian Express labelled Natkhat a "valuable addition to the films which call out patriarchy, and how utterly damaging it can be." Jyoti Sharma Bawa of Hindustan Times credited Vyas for effectively portraying a world in which "women are shorn of agency and men get their power from displaying naked machismo"; she praised Vidya for bringing "simplicity and nuance" to her role and Patel for matching her vulnerability. The film's runtime is 33 minutes and is spoken in Hindi with English Subtitles.
Roam Rome Mein (Every Inch of my Being) is the directorial debut from Brick Lane and Parched actress, Tannishtha Chatterjee. This psychological drama follows Raj (Nawazuddin Siddiqui), who goes to Rome, in search of his sister Reena (Tannishtha Chatterjee), who has left her home in search of freedom to escape their strongly traditional conservative father. In the process, he deconstructs the deep-rooted patriarchy of the society he had lived in, and suddenly finds himself questioning all the values that he's held sacred, and also taken for granted. The film which has a strong Italian and Indian ensemble cast, had its world premiere at Busan International Film Festival, European premiere at International Rome Film Festival and Indian premiere at Mumbai Film Festival MAMI and is now arriving in Birmingham for a special one-off screening. The film's run time is 107 minutes and is spoken in Hindi, English & Italian with English subtitles.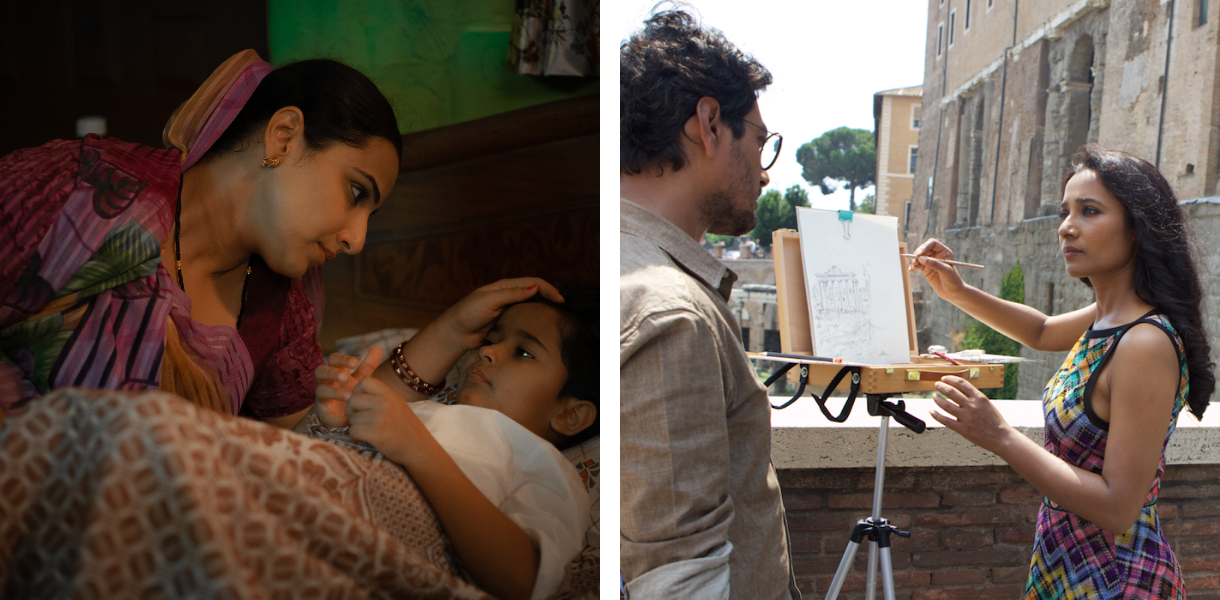 About the event
The event is organised by Birmingham Indian Film Festival in partnership with Millennium Point's award-winning venue. The event will take place from 5 pm on Sunday 20th September in the auditorium at Millennium Point, Curzon Street in the eastside of Birmingham City centre. Tickets cost £10 per person which include entry to both films. Doors open 30 minutes before the first film "Natkhat" at 5 pm. Following the screening, there will be a comfort break for guests to stretch their legs and get refreshments before the second screening "Roam Rome Mein" at 5:30 pm with the event closing by 7:30 pm. Snacks and refreshments will be available to purchase throughout from the fully licenced bar connected to the Auditorium on level 1.
Social distancing and safety
The award-winning events team at Millennium Point have implemented new hygiene and safety measures, to ensure all government guidelines are met and staff and guests are protected. The Auditorium, which at full capacity can host 354 people, has been reduced to 181 seats to allow for physical distancing between guests, and tickets are purchased in bundles with assigned seating in advance to ensure groups remain separate from each other. A deep clean is carried out between events and registration and purchases are contactless and cash-free with staff wearing facemasks and appropriate PPE. Specific details for measures we have taken can be found on the booking page.
Related article: Client Protection Plan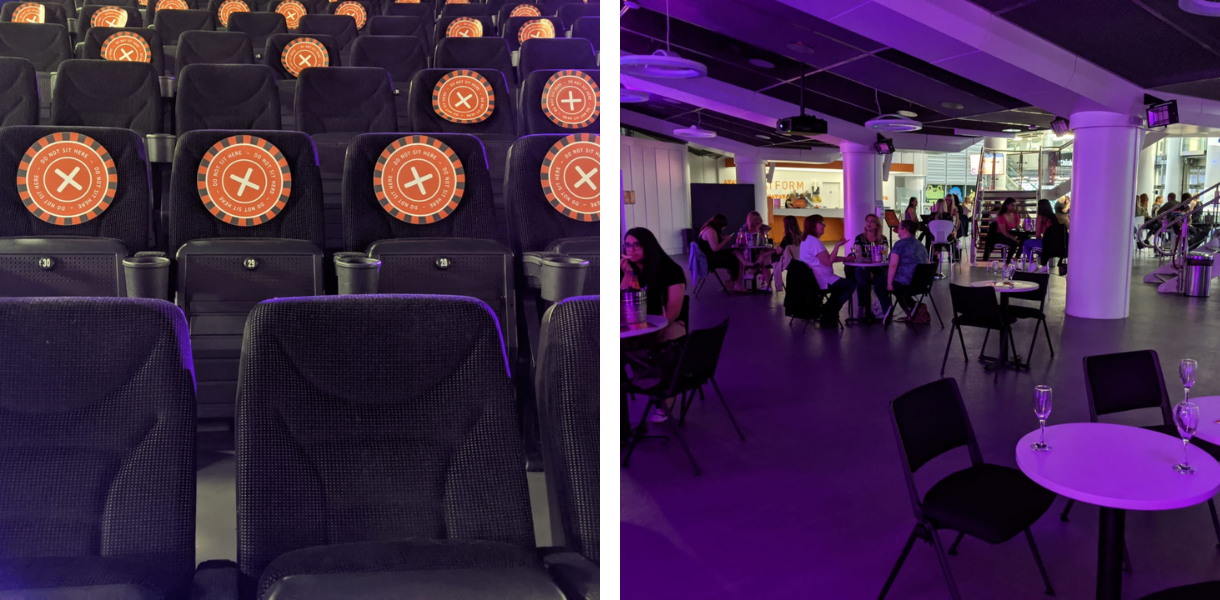 Hire the Auditorium
Millennium Point's 354-seat auditorium is available for private hire from as little as £500+VAT. Formerly one of the first IMAX's in the region, this unique space features a 6.2m x 2.3m stage underneath a giant 24m x 12m sized screen, ideal for screenings, lectures, AGMs, esports tournaments, performances and much, much more! Get in touch with our team now for your no strings quote and take advantage of this unique event space in Birmingham City centre. Call 0121 202 2200 or enquire here.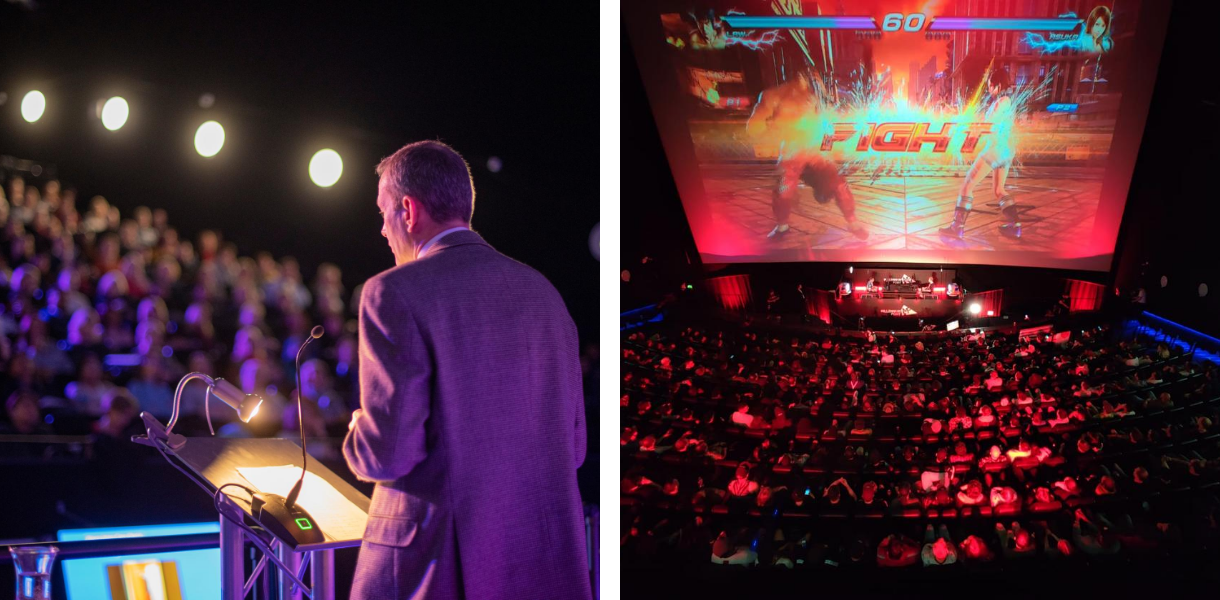 ---
 Millennium Point is a landmark public building and multi-award-winning events venue in the Eastside of Birmingham City centre. Profits from our commercial activity are invested by the Millennium Point Charitable Trust into projects, events and initiatives which support the growth of science, technology, engineering and maths (STEM) and education in the West Midlands. Find more interesting content from Millennium Point over at our news section, or follow us for daily updates on Facebook, Twitter, Instagram and LinkedIn with @MillenniumPoint.