Just a few days left until Talking Point: The Future of events
Published 21/05/2021
3 minutes Read
There's only a few days remaining before we bring together a panel of experts to debate the future of events in a post lockdown world.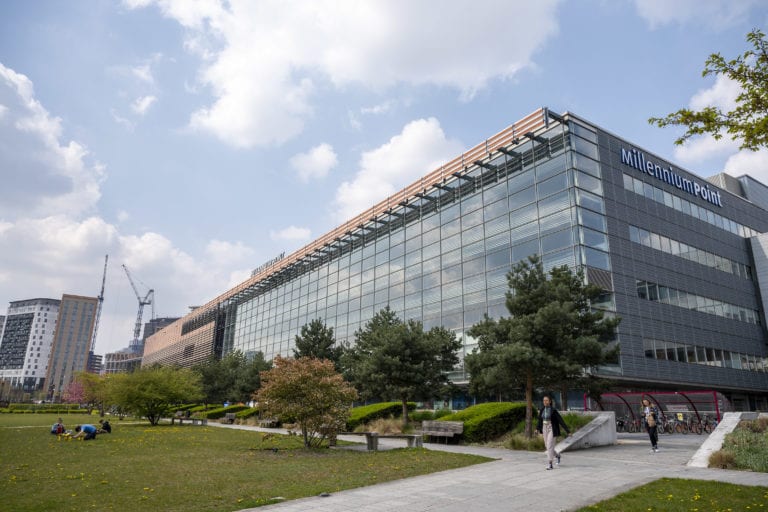 Talking Point: The Future of Events is a free, two-hour hybrid conference taking place both online and in person at Millennium Point's newly refurbished Auditorium on Wednesday 26th May, from 2pm – 4pm.
The conference will feature perspectives from across the sector, as well as provide valuable insights and a platform to debate the road to recovery, current trends, sustainability, and the impact of Covid-19 on customers' relationships to events and hospitality. It will also give the public a first look at our auditorium since it's £350,000 refurbishment which now features a larger stage, lighting and enhanced AV technology alongside the launch of our hybrid and virtual packages.
The first panel, Events & Hospitality: Roadmap to Recovery (2pm-3pm), will discuss key trends, innovations and roadblocks to consider over the next 18 months. Panellists include Rebecca Delmore, Commercial Director at Millennium Point alongside Chris Peacock, Head of Events at Conference Care, Jo Parkin, Executive Assistant to the CEO of Alpro and Paul Colston, Managing Editor of the International Portfolio at Mash Media (Exhibition World and Conference & Meetings World), and Holly Andrews, Head of Producers at DRP Group.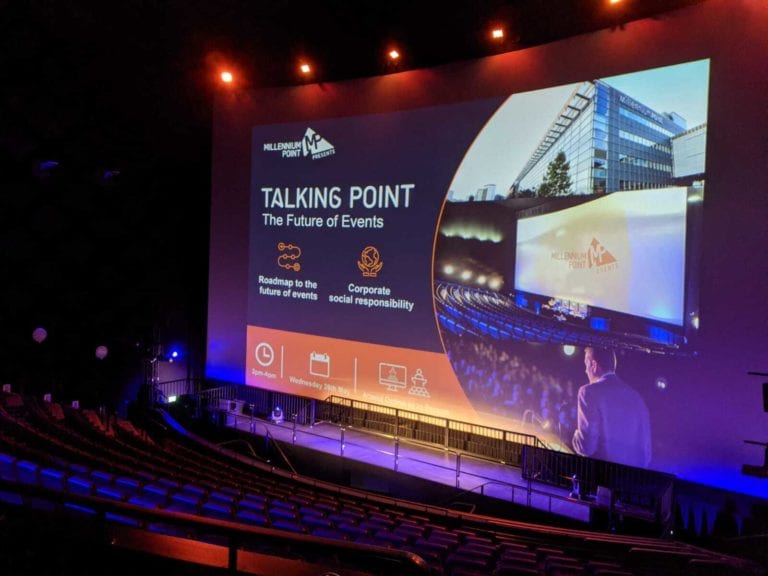 During the second panel, Going Green: The Importance of Corporate Social Responsibility (3pm-4pm), guests will hear a range of views on the growing demand for sustainable events, the challenges and opportunities of hybrid events and the impact of green initiatives such as clean air zones. Panellists include Victoria Webb, Sales Manager at Millennium Point, Andrew Perolls, CEO of Greengage Solutions, Anne Shaw,   and Chris Peacock, Head of Events at Conference Care.
We've reached a pivotal moment for the events industry, as venues are finally able to reopen, and the government's pilot events for larger audiences are underway.
Our conference will provide the opportunity for guests from across the events sector to come together, both in person and virtually, to share insight on the challenges and opportunities that lie in store over the year ahead. We've had a fantastic response so far and we're looking forward to what promises to be a lively and engaging series of debates.
Tickets to Talking Point: The Future of Events are free and available for either physical attendance or viewing online via a live stream. To find out more and book tickets, visit www.millenniumpoint.org.uk/talking-point/.
---
Find more interesting content from Millennium Point over at our news section, or follow us for daily updates on Facebook, Twitter, Instagram and LinkedIn with @MillenniumPoint. Millennium Point is a landmark public building and multi-award-winning events venue in the Eastside of Birmingham City centre. Profits from our commercial activity are invested by the Millennium Point Charitable Trust into projects, events and initiatives which support the growth of science, technology, engineering and maths (STEM) and education in the West Midlands.