We're delighted to announce that we are planning to open our doors on Monday 6th July.
---
Here at Millennium Point, we value the wellbeing of our team and all of those who work and visit our multi-award-winning venue above all else. Our highly accredited team have been working tirelessly behind the scenes to ensure that our building is safe, clean and compliant with the latest government guidelines. Now we are delighted to announce that we are gearing up to open our doors and welcome you back from Monday 6th July.
OUR EVENT SPACES ARE OPEN FOR BUSINESS
We will be able to deliver events in our venue from Monday 6th July. Our team are available now to handle your enquiries and offer no-strings-attached guided tours of our venue spaces. There are two options available for guided tours: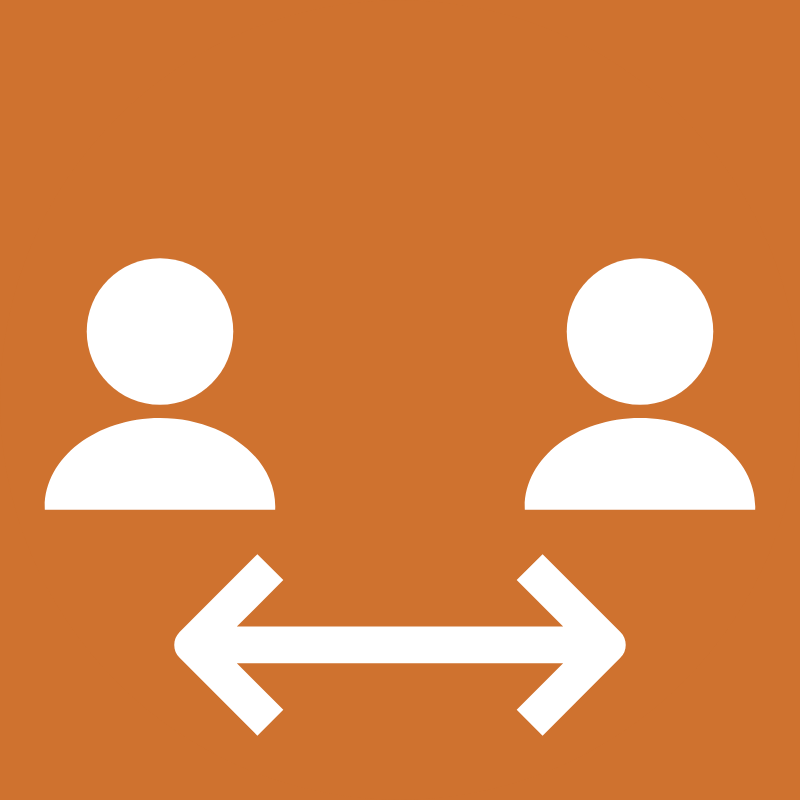 GUIDED TOUR
Contact-free guided tour of our spaces conducted by a member of the Event Sales team upholding the latest social distancing and hygiene measures
VIRTUAL TOUR
Online guided tour conducted by a member of the Event Sales team over Zoom or equivalent video conference software
---
HOW HAVE WE ACHIEVED A SAFE, CLEAN AND COMPLIANT MILLENNIUM POINT?
We have outlined five key areas in which we have introduced enhanced measures and processes to ensure a safe and welcoming environment for clients and visitors on reopening. To show our commitment to these five key areas we have produced a four-page document called our Client Protection Plan which we announced at the start of June. We have outlined these key areas below.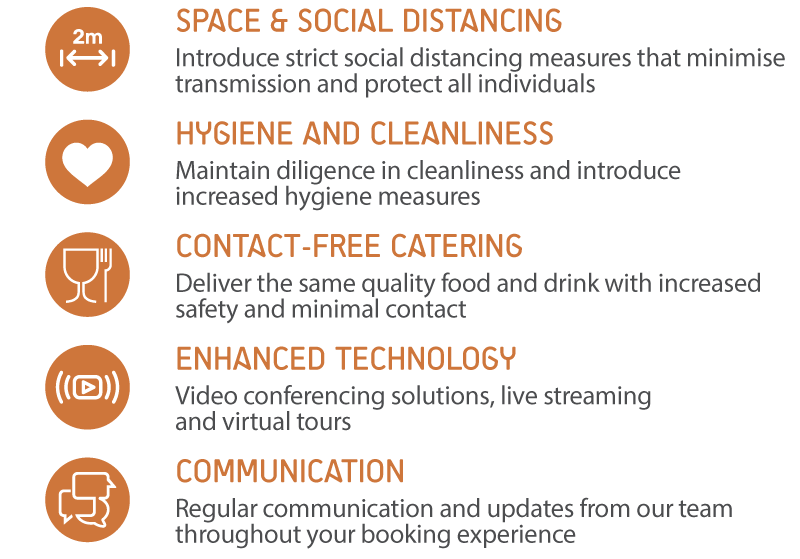 This plan is our blueprint which will continue to be revised, improved and updated based on key learnings, client and visitor feedback as well as the latest in UK government guidelines and destination and hospitality industry advice as it emerges.
---
SAME AWARD-WINNING SERVICE… JUST WITH A LITTLE TWIST
The way we deliver events will be a little bit different from what our clients are used to. However, our team have worked hard to make sure that the measures we have put in place minimise health risks without compromising the scope and vision of your event. Our team will keep in regular contact with you to ensure you receive the same award-winning-service that you have come to expect. Here's some of the ways in which we've prepared our venue.
SIGNAGE AND MARKINGS
We have implemented signage and floor markings around our venue to assist our visitors in maintaining the latest social distancing guidelines.

TRAINED STAFF
All our staff have received the latest training around COVID-19 and health and safety. Before your event, your designated event manager will work with you to ensure your event is compliant to the latest coronavirus advice and guidance. Our friendly events staff will be on hand on the day to remind guests in a polite and courteous manner of the rules and ensure that they are upheld.
REDUCED CAPACITIES AND ADAPTED LAYOUTS
One of our selling points has always been our very spacious rooms. We have adapted our layouts to comply with the latest UK government guidelines.
While this does mean reduced maximum capacities for our spaces, we guarantee the same level of award-winning service. We will work with you to make sure that we are doing everything we can to make your delegates feel comfortable and to ensure the look and feel of your event isn't affected.
ENHANCED TECHNOLOGY
Our venue benefits from superfast wi-fi and we have recently announced our live video streaming bolt-on for your event. This allows delegates unable to attend to join virtually. Our team will take care of the high-quality live stream which will be hosted on our website. This means you can reach more people without worrying about capacities within the venue.
CONTACT FREE CATERING
All food offerings at break times will be presented in individually sealed packs and you will have the option to use disposable cups and cutlery for food and beverages. Don't worry, these are bio-degradable and recyclable.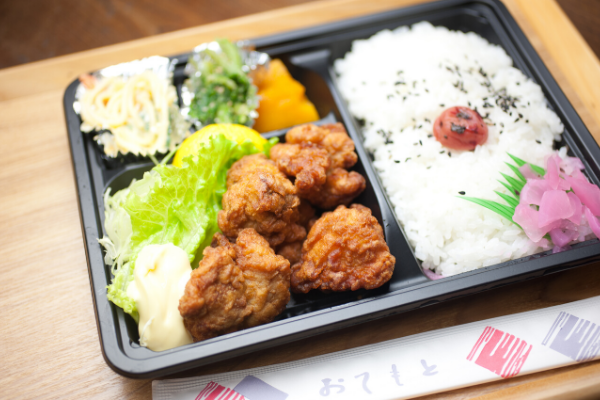 INCREASED HYGIENE AND CLEANLINESS
Hand sanitiser will be readily available for delegates throughout your event, we can also provide facemasks and gloves on request – simply speak to your event manager before the day of your event.
We have increased our already rigorous cleaning practices to ensure both you and they feel comfortable within the space and within the proximity of others. Our event spaces, including tables, surfaces and equipment, are deep cleaned before and after your event by our staff. Our building is also deep cleaned on a regular basis.

---
WHAT IF I HAVE TO CANCEL OR POSTPONE MY EVENT?
From Monday 6th July, any new meetings or events confirmed with us are protected under our new flexibility policy. We promise that should they subsequently be unable to go ahead due to COVID-19, then we will transfer your booking to a mutually agreeable future date – penalty-free.
---
START YOUR ENQUIRY NOW

ON THE PHONE
You can chat to our friendly events team between 8am – 5:30pm every weekday on 0121 202 2200.

ONLINE
Fill out our quick enquiry form online and a member of our team will get in touch as quickly as possible.
OVER EMAIL START YOUR ENQUIRY NOW
Email our events team at events@millenniumpoint.org.uk. 
---
Disclaimer: All information contained within this blog is correct and accurate at the time of writing. Practices and measures are subject to change based on the latest government and industry guidance. We recommend you always check with a member of our events team at the time of enquiry.
---
Find more interesting content from Millennium Point over at our news section, or follow us for daily updates on Facebook, Twitter, Instagram and LinkedIn with @MillenniumPoint.
Millennium Point is a landmark public building and multi-award-winning events venue in the Eastside of Birmingham City centre. Profits from our commercial activity are invested by the Millennium Point Charitable Trust into projects, events and initiatives which support the growth of science, technology, engineering and maths (STEM) and education in the West Midlands.