Our Chief Executive talked about the importance of our fully-funded university scholarship in an interview with Nikki Tapper on her evening show on BBC Radio WM last Sunday.
The Millennium Point Scholarship offers a fully funded undergraduate degree to one young person each year in the West Midlands at Birmingham City University's Faculty of Computing, Engineering and the Built Environment. Applications are open for 2021 and close on midnight 31st January 2021. To start your application or find out more information please visit millenniumpoint.org.uk/scholarship.
Talking STEM on BBC WM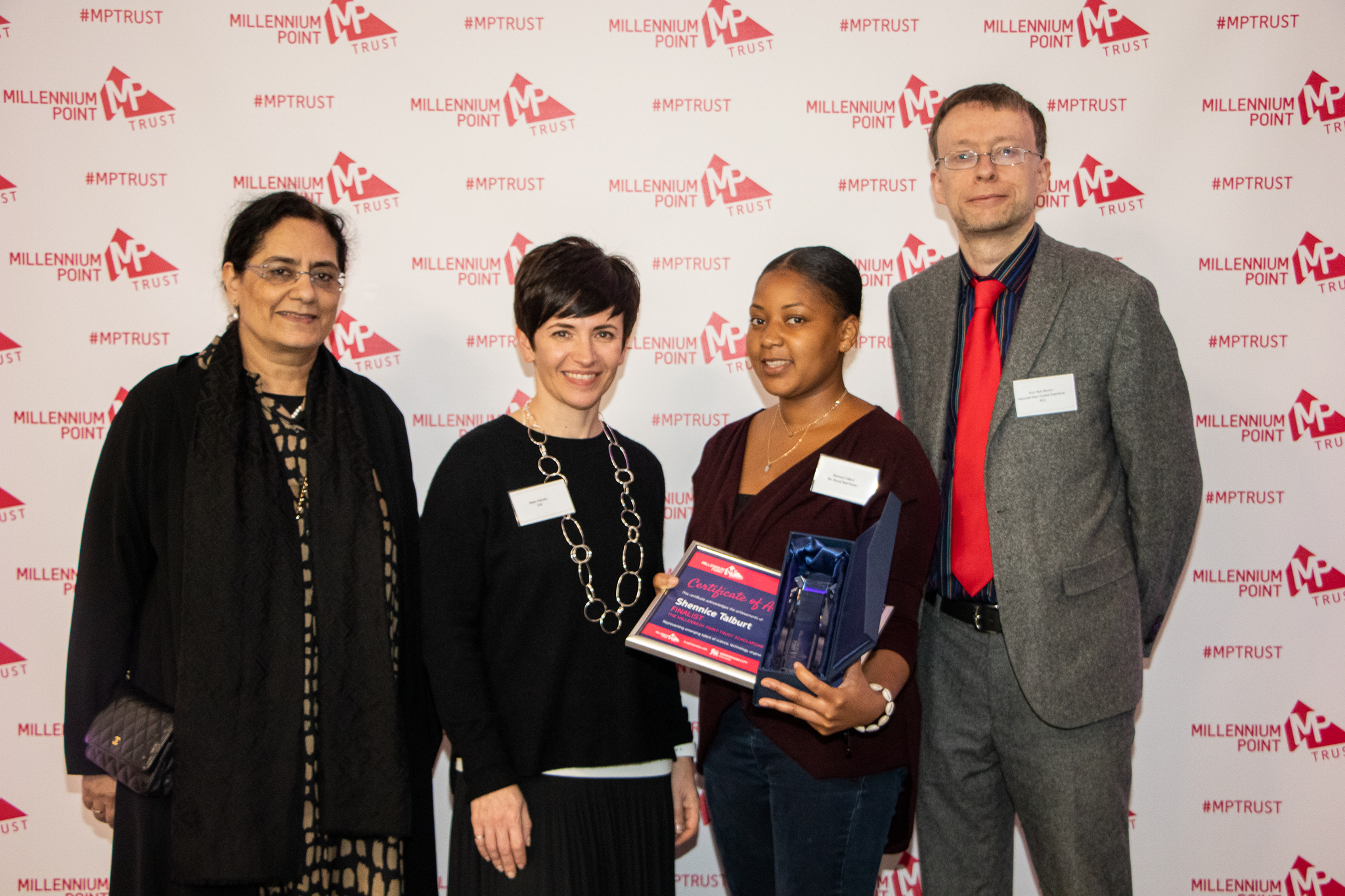 CEO of Millennium Point Abbie Vlahakis featured on Nikki Tapper's Sunday evening show on BBC Radio WM on Sunday 24th January 2021. The host interviewed Abbie on the importance of STEM as well as the life-changing fully funded scholarship that Millennium Point is offering to students in the West Midlands. You can listen back to the interview by following this link and skipping to 01:23:00.
Speaking to the host, Abbie discussed how the Millennium Point Charitable Trust is working with schools to break down the stigma of science, technology, engineering and maths (STEM) careers through the scholarship by funding a range of STEM-related degrees including video game design, film production, digital technology, cybersecurity among more traditional STEM subjects such as construction and engineering.
Abbie comments: "Children don't realise the opportunities that are out there […] STEM subjects are not necessarily white lab coats […] they're problem-solving careers, they're creative careers. Don't think of STEM as something that is feared."
Other topics discussed included the importance of diversity in STEM, briefly mentioning world-famous mathematician Katherine Johnson whose calculations of orbital mechanics as a NASA employee were critical to the success of the first and the subsequent U.S. crewed spaceflights; and the need to encourage more people of colour into STEM subjects. Past winners and finalists of the scholarship, now in its seventh year, have included a range of students from diverse ethnic, social and economic backgrounds from across the region looking to pursue a spectrum of subjects from civil engineering the music technology.
Deadline for 2021 applications
The application is quick and easy with a simple application form which can be downloaded from our website and submitted to scholarshipapplications@millenniumpoint.org.uk before midnight on 31st January 2021. A shortlist of finalists will then be chosen to take part in an assessment day in early March.
Sagal, who won the scholarship in 2017, comments about her experience of winning the life-changing scholarship: "Winning the scholarship has given me the confidence to yes to every opportunity and as a result, I am working in a field that I am passionate about. I would definitely advise you to apply for the scholarship if you're thinking of studying a STEM degree at BCU!"
Sagal graduated with first-class honours in Civil Engineering last year and now works full time for esteemed international engineering company Jacobs.
Photo caption: L/R – Hanifah Shah (BCU), Abbie Vlahakis (Millennium Point) Shennice Talburt (Scholarship winner 2020) Professor Nick Morton (BCU)
For further information on the fully-funded scholarship or to start your application please visit www.millenniumpoint.org.uk/scholarship
---
Millennium Point is a landmark public building and multi-award-winning events venue in the Eastside of Birmingham City centre. Profits from our commercial activity are invested by the Millennium Point Charitable Trust into projects, events and initiatives which support the growth of science, technology, engineering and maths (STEM) and education in the West Midlands. Find more interesting content from Millennium Point over at our news section, or follow us for daily updates on Facebook, Twitter, Instagram and LinkedIn with @MillenniumPoint.