We all know that for every business productivity is an essential part of being successful. Optimising your office space can include restructuring its layout, investing in comfortable furniture and implementing better technology to help complete tasks efficiently.
Research shows that the average employee is only productive for 2 hours and 53 minutes a day. With those in the workplace being interrupted once every 8 minutes, each time taking roughly 5 mins of their time, it leads to a huge decrease in productivity. While we can't remove interruptions completely and some disturbances can actually have positive effects on people's work, there are a few things you can do to reduce distractions and increase work efficiency, such as:. 
Don't fixate on the physical layout of your office 
The size of your office space isn't the only aspect you need to think about when aiming to boost productivity. It's what you do with the space and the atmosphere you create that makes a difference. 
When you first start to improve performance in your office you'll want to focus on your company culture. Ultimately productivity begins with your mindset and clearly defining your company's culture to your employees can help inspire them to work hard without burning out.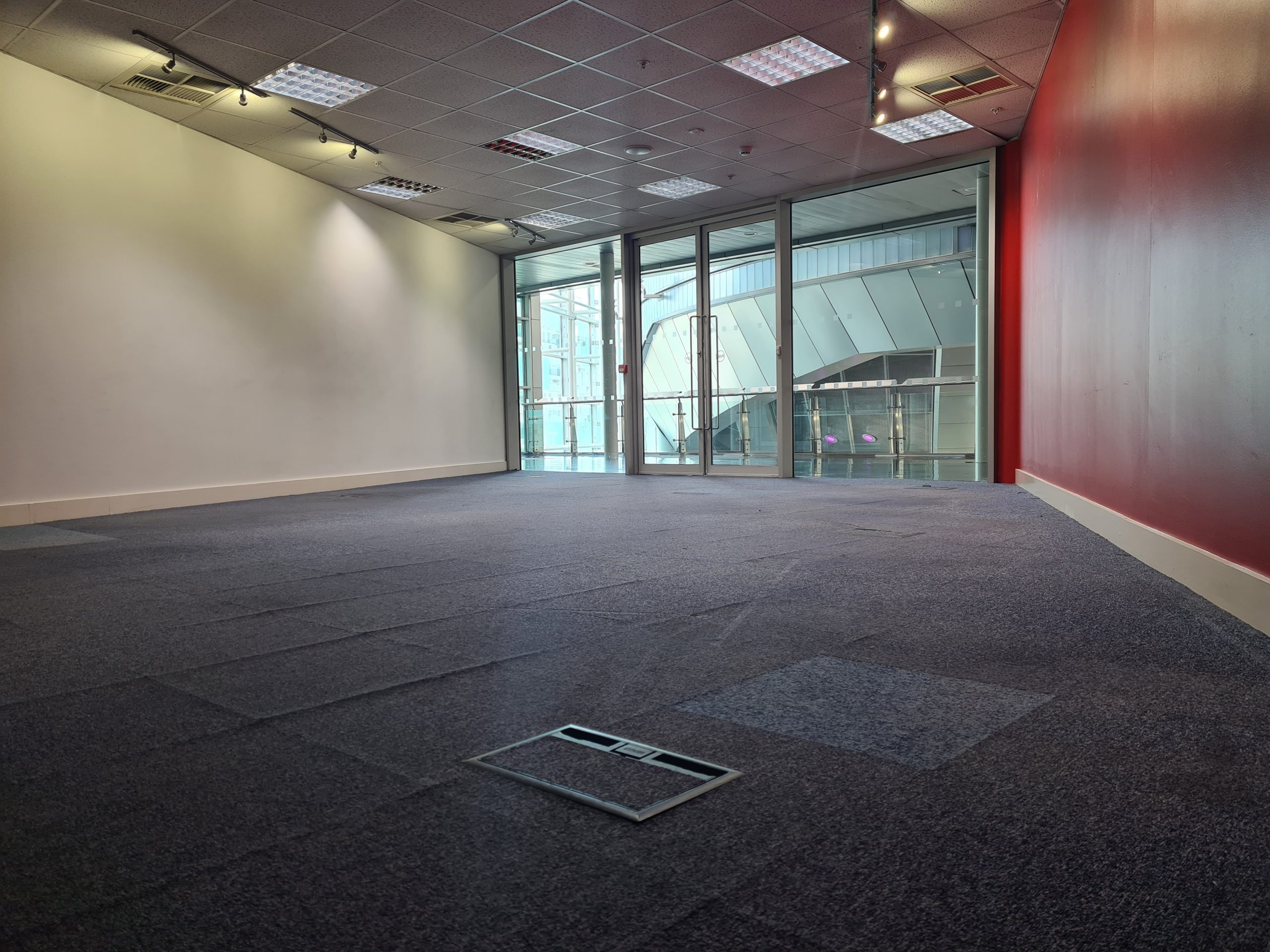 A great way to promote high outputs is through creating flexible workspaces that allow your community to grow. You should also consider introducing breakout areas as well as  meeting rooms to help employees get a change of scenery.
At the end of the day there's no perfect way to optimise your office space for productivity, but as long as you make changes with your employees best interests at heart it should help create a better workplace culture and boost performance.
Consider where you can create movement 
Introducing various ways to get movement within your staff's day is a great way to boost efficiency as it can help get people out of a rut by encouraging them to change where in the office they work. 
Jamie Fertsch, Director and Co-founder of Xdesk says that when he hits a productivity wall he takes small breaks to gain a new perspective on what he's working on.
His company also focuses on  better ways to incorporate movement through creating stand-to-sit desks allowing their customers to be in different working positions throughout the day. 
While stand-to-sit desks are a great way to implement movement into your office, this isn't a feasible product for all companies due to company size and pricing. But fear not, as there are other ways to get people to move around in the office and take a break when needed, such as:
Putting the photocopier or printer on the other side of the room, away from the computers so that staff need to get up to use them.

Placing a water cooler in the centre of the room 

Having a break room where staff can eat or prepare their lunch
As we already know, one of the most important ways to improve workplace efficiency is through a change in scenery. The easiest way to do this is by not eating lunch at your desk. Everyone spends the majority of their day at their desk, why not eat your lunch in a communal area or in the park to break up your day?
Another great thing to do is to get some fresh air as this can make a huge difference to someone's overall wellbeing and mindset. As a company you could encourage going out for walks at lunch time or bike to work schemes to help get people in a positive mindset ready for the working day.
Keep your space clean
A huge aspect of working efficiently is having a tidy area or room. Usually when a room is messy it can hinder productivity as it can be quite distracting. After all, as the saying goes 'tidy room, tidy mind'.
Keeping your space clean can be easily kept on top of by encouraging all staff members to wipe down and remove any unnecessary items from their desk before they go home each day. This means that when they come into the office the next day it'll be ready for them to crack on with the day ahead. 
You can also encourage employees to organise their to-do-lists so that they understand the tasks they need to complete by the end of the day or week, helping them to make the best use of their time possible.
Leasing office spaces with Millennium Point 
Here at Millennium Point we have a range of office spaces available that could be just right for you. 
Our fantastic spaces paired with our central location makes us the perfect place for you to grow your business while keeping your staff's needs at heart. 
Our office spaces offer flexible ownership and ongoing support throughout your lease, helping you make the most of your office space.  
Our available spaces either come with a long or short-term lease, giving you the flexibility to choose a property based on your requirements and company goals.
Properties we have available include Engine, Station Studios, Shuttle and Cab, all of which are available for short term leases only. If you're looking for a long-term lease, Curzon view is a great option.
To discover more about how these properties could work for you, get in touch with us today.