Our team was named Not For Profit Finance Team of the Year!
Published 08/01/2019
3 minutes Read
Our Finance team was named Not for Profit Finance Team of the Year at the West Midlands Finance Awards 2018.
Recognised for demonstrating excellence in its field in the last 12 months, our finance team successfully proved 'having positively impacted the wider business through outstanding achievements in the delivery of its projects, whilst maintaining an infectious team spirit.'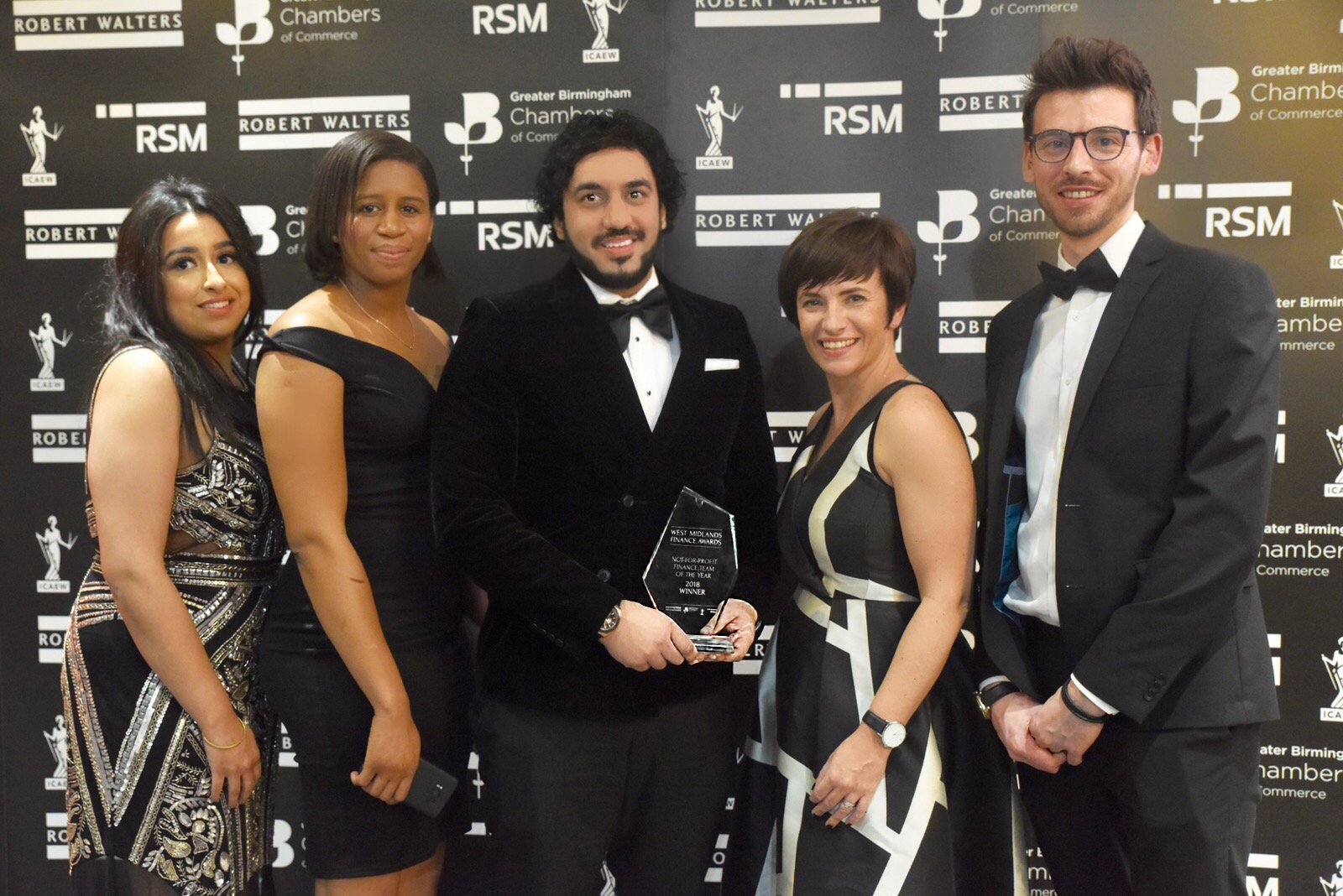 Abbie Vlahakis, Interim CEO of Millennium Point said: "It is a real honour that we have received top recognition, and this is a testament to the hard work carried out by an extremely dedicated team here at Millennium Point.
"We are very proud of the work we do and the significant difference the Trust has made, having already invested more than £4.8 million in science, technology, engineering and maths (STEM) related organisations and initiatives in the West Midlands this year.
"As a charity ourselves, all profits from our commercial activity contribute towards supporting our objectives of promoting and encouraging STEM and education in the West Midlands."
The West Midlands Finance Awards, which took place on Thursday 15th November 2018 at the ICC in Birmingham, recognise the outstanding achievements of businesses and individuals within the region's finance community.
---
Who are we?
Opened in 2001, Millennium Point is the largest landmark millennium project in England, outside of London. We're operated by the Millennium Point Trust which is a charity that exists to support the growth of science, technology, engineering and maths (STEM) in the West Midlands.  We're home to several unique event spaces, including a 350-capacity auditorium, flexible workspaces, meeting rooms and offices, alongside tenants including ThinkTank Science Museum and Birmingham City University (BCU).
You can find out more about our services and spaces by visiting our venue section and more about our charitable work in our charity section of the website.