We've received a record number of applications for our 2019 Millennium Point Trust Scholarship.
Now in it's fifth year, our programme offers one lucky undergraduate in the West Midlands a fully paid-for degree, from a choice of courses at the faculty of Computing, Engineering and the Built Environment at Birmingham City University (BCU).  Almost 100 people across the West Midlands applied, making it the highest entry level in the scholarship's history.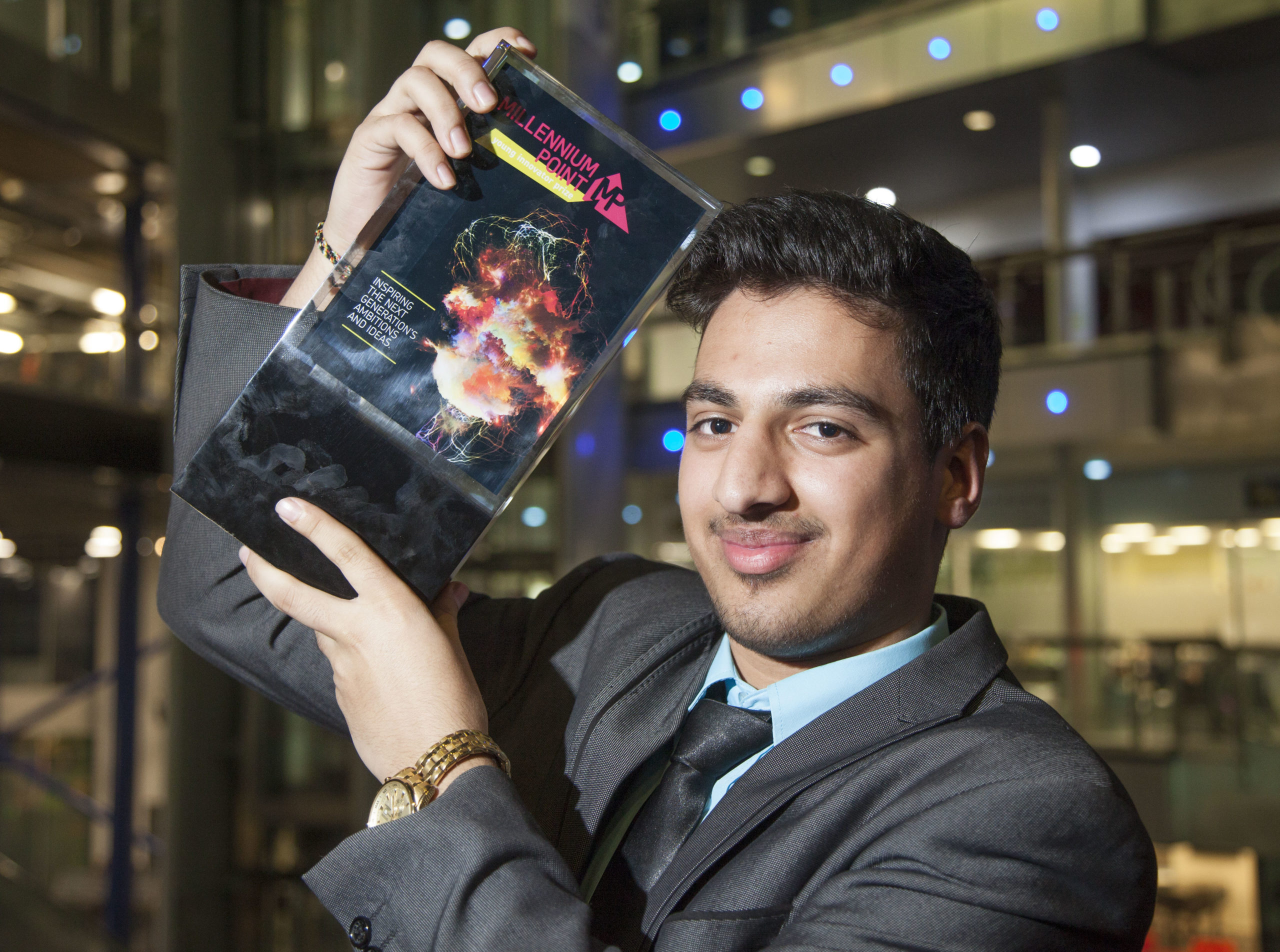 The level of entries reinforces the notion that there's a growing appetite in science, technology, engineering and maths (STEM) among the region's young people, and those looking to reskill or upskill in STEM industries. With a huge number of courses available, spanning from computer science to digital marketing, music technology to construction, computer forensics to automotive engineering and everything in between, our scholarship is designed for  individuals who want to take the next step in their STEM career but may need a helping hand, or perhaps had previously discounted university as an option due to their circumstances or background.
The scholarship is open to West Midlands-based applicants who will be aged 18+ and ready to start their degree by September 1st 2019, and reinforces Millennium Point Charitable Trust's objectives of supporting science, technology, engineering and maths (STEM) projects, organisations and initiatives across the West Midlands. It provides the opportunity for emerging talent to take their first steps or reskill into a STEM career and aims to address the current UK shortfall of 173,000 skilled workers in STEM industries, by encouraging young people to consider further education in STEM on a regional level.
The scholarship is our charitable trust's flagship initiative and is fully funded by the charity, which over the last five years has invested more than £4m in STEM-related organisations, projects and initiatives, based in the West Midlands.
The first scholarship winner (formerly the Young Innovator Prize), Malik Sheryar Karamt (above), graduated in July 2018 with first class honours in Mechanical Engineering.
Our shortlist will be announced on February 16th ahead of the live final, which takes place on 27th March 2019 in our PLATFORM and AUDITORIUM spaces at Millennium Point, Birmingham. Candidates will present to a top panel of industry judges and the live audience, before the lucky winner is announced.
See further details about Millennium Point Trust Scholarship, entry requirements and the application process.
We're always looking to expand our programmes – whether you're a business looking to get involved or someone interested in applying for 2020, please get in touch with our scholarship team.