Millennium Point has launched 'Curzon View', its new premium office space which is now available to rent. Situated on the fourth floor of the iconic Birmingham landmark, Curzon View overlooks the HS2 development on Curzon Street and offers a prime city-centre location for innovative businesses.
Curzon View already welcomes strong transport links being near New Street, Moor Street and Snow Hill stations, and having the Millennium Point car park on site. Situated in Birmingham's thriving Knowledge Quarter, the offices neighbour Birmingham City University, Aston University and Birmingham's science museum, Thinktank.
Curzon View offers 1,496m2 of flexible office space with numerous benefits such as natural daylight, air conditioning, AV equipment, LED lighting, and wi-fi. It is equipped for multiple uses to suit different business needs and includes a reception space, kitchen and shower room. Millennium Point also provides tenants with 24-hour security and an on-site support team.
Profits from the rental will support STEM education in the region through Millennium Point's charitable trust. The trust has donated over £40 million to support schools and not-for-profit organisations.
The offices were previously used for filming of the first series of the BBC crime drama Line of Duty as the offices of the principal characters.
To enquire about Curzon View, call 0121 202 2200 or email info@millenniumpoint.org.uk.
It's easy to assume that when you own a business you should purchase your commercial property, however renting is a great option too.
Renting has various benefits, such as providing more flexibility and reducing your responsibility of maintaining a property. 
In this blog we'll explore the benefits of renting a commercial property to help you decide whether this is the best option for you and your business.
So what are the benefits?
It provides flexibility
Renting provides more flexibility compared to buying a property, as short term contracts give you the opportunity to move into new buildings as your business grows and develops. 
Along with the rising cost of living crisis and the impact that Covid-19 has had on businesses' outlooks on running their company, renting has become a more popular option when it comes to commercial spaces. This is due to giving business owners the opportunity to move around when it suits them best, giving them the ability to navigate the current financial climate in a way that works for them.
It can have financial benefits
Renting is generally cheaper than buying a property, due to rent usually costing less than monthly mortgage payments. When renting you're likely to pay a refundable deposit once the lease is signed and in some cases you may need to pay a premium to buy the lease. Even with these costs, it is likely that you will pay significantly less than if you were to purchase a property, giving you the financial freedom to use the money you've saved on other important parts of your business, like furnishing the property and paying for staff salaries. 
Renting also means you're not exposed to interest rates as much, but you may be subject to rent increases, making it important that you check how rent is reviewed before you sign your lease. 
You won't necessarily have any maintenance responsibilities
Depending on the terms in your rental agreement, you're likely to have less maintenance responsibilities if you opt for renting. For example, as a tenant you may be responsible for making internal repairs, but external ones are left to the landlord to rectify. 
You may also need to pay a service charge as a part of your agreement in relation to the maintenance of a shared property.
Reduced risk
Opting to rent a commercial property poses less risk in comparison to purchasing a building as you're less likely to face certain financial risks. These can include things like an increase in mortgage payments due to a rise in interest rates. 
Location
Renting could give you more of an opportunity to be in a prime location, as there may be more properties available if you choose to rent. This can help attract clients, customers and new employees, as our location will put you exactly where you need to be.
How can Millennium Point help you rent a commercial property?
Here at Millennium Point we have multiple spaces available that could be perfect for your next commercial property. Our spaces also come with various benefits such as ongoing support throughout your lease.
We're also in a great location in the centre of Birmingham where you can easily access transport links like the motorway, multiple bus routes and all Birmingham train stations. This allows your staff, clients and customers to visit you with ease.
To discover more about the properties we have available and how they could work for you, get in touch with us today.
Whether you're a start up or your business is well established, leasing a commercial property is a big decision and can help you expand and establish your company further. 
While leasing a property has many benefits, it can be a complicated process, which is why this blog will explore everything you need to look for when leasing a commercial property.
For example, when looking at a building you should ask yourself questions like:
Where do I want to be located?
Location has a huge impact on the success of your business. So when you're looking for a property you may want to search for something that's easily accessible. This can be done through watching out for factors like whether it's close to transport links, how close you are to your target market and whether there are adequate parking spaces. 
You should also consider whether it's near any other features like restaurants, shops and other businesses that could complement your own, as this will make your business more attractive.
How much space do I need?
When looking for a new property it's important to consider how big of a space you need. This means you should look at whether the square footage will meet your requirements and if it has any of the features you need, such as:
Storage areas

Meeting rooms

Toilets
Have I got my agreement or offer in writing?
When it comes to lease agreements it's important that you get them in writing. This means you have proof of any promises made by the landlord, giving you the opportunity to ask questions and avoid any difficult situations.
You should also pay attention to your lease duration, rent escalation clauses and any renewal options included within your contract. This will help you understand what's included within your agreement so that there are no surprises along the way.
How long is the lease agreement?
When looking for a commercial property, you'll want to think about whether you want a long or short term agreement. Short term leases may be better if you're unsure if you'll need to be in the same location for a prolonged period of time or not. 
We've also seen that Covid-19 has caused many businesses to opt for shorter agreements to give them the flexibility they need within these uncertain times, especially as the cost of living rises. 
Can I end the lease early?
Having a break clause within your agreement can help you get out of your lease early. However, there are a few things that could prevent you from using your clause, such as not being up to date with your rent and having caused any damages to the building.
Are there any service charges?
When renting there are usually service charges included, but it could be useful to ask the landlord what service charges are included within the contract. You'll also want to know if you're required to make contributions or fully pay for things like:
Long term repairs or replacements of structures 

Repairs of fabric 

Maintenance and repairs of machinery and equipment
Some contracts state that the occupier is required to put the building in better condition than it was previously in. If you're looking for a simple, fuss free office space then this option isn't recommended. 
It's also important to make note of any existing damages or marks within the property when you view it so that you don't need to take responsibility for fixing them. 
Is there potential to grow within the property?
This ultimately depends on the position your company is in and whether you're looking to expand within this building. 
The great thing about leasing is that it gives you room to find something else if you do need more room to grow, giving you the flexibility you need.
How can Millennium Point help you lease a commercial property? 
Here at Millennium Point we have a variety of properties available that could be perfect for you. 
Our properties come with a range of benefits like, flexible ownership and ongoing support throughout your lease.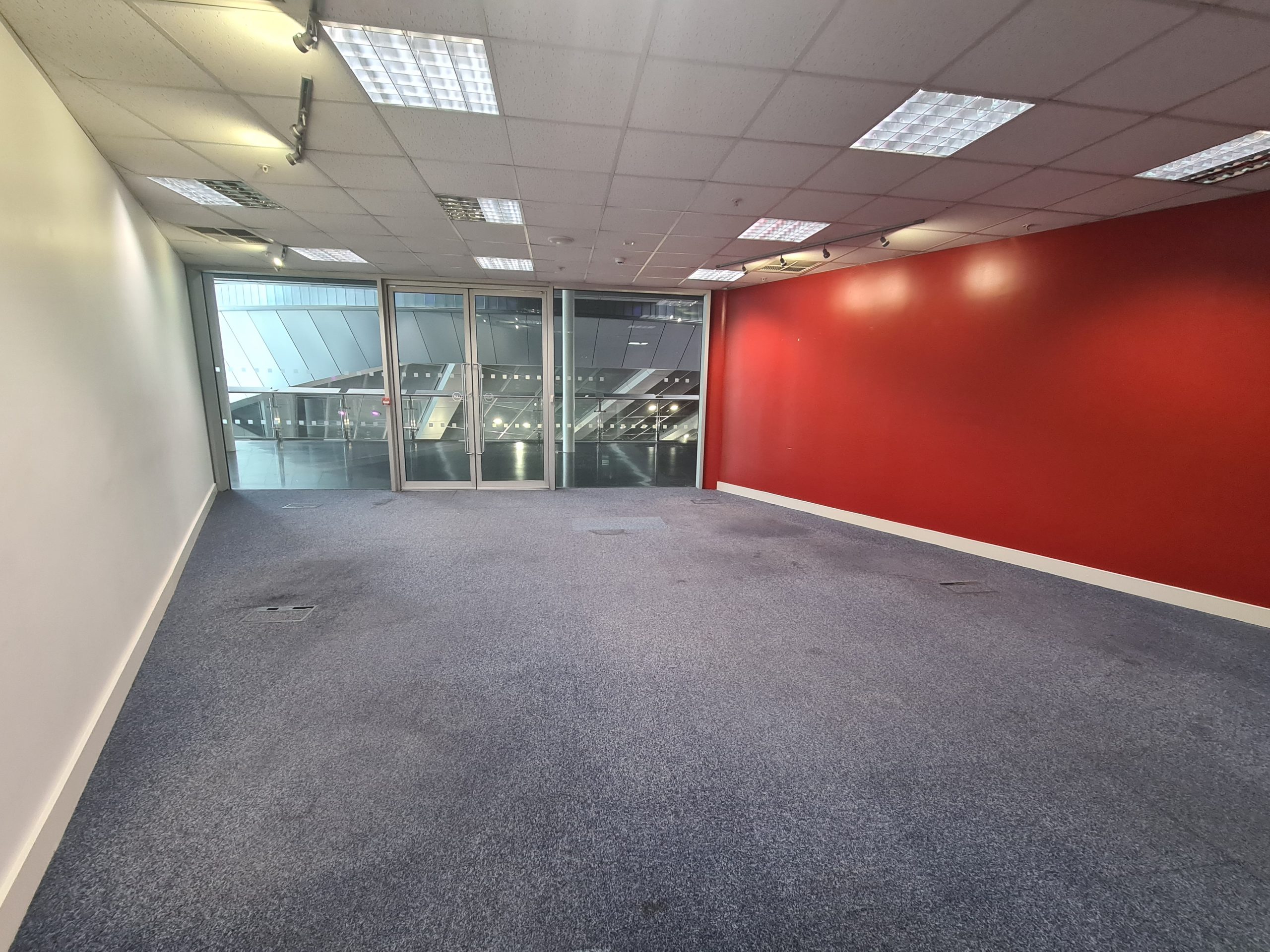 They're also close to Birmingham city centre, meaning you'll be on the doorstep of many restaurants and businesses, giving you great opportunities to explore the city and network. 
Being close to the city centre means you'll also benefit from being close to motorway connections, bus routes and Moor Street, Snowhill and New Street station. 
To learn more about the properties we have available, get in touch with us today.
The Covid-19 pandemic, mixed with rising interest rates and the cost of living crisis have acted as a catalyst for change where new trends and innovations have transformed the way offices appear and are used. The rise of remote work and an increased understanding of employee expectations has led to companies adapting or moving offices to best suit their company and staff's needs. 
During 2023 so far we've seen an increase in the use of: 
AI and Machine Learning to help offices run more efficiently  

Collaborative work spaces 

Greater Corporate Social Responsibility and Sustainability (CSR)

Resimercial designs

Biofilia designs
So let's explore the latest trends and innovations you could introduce to your office space. 
The use of AI and Machine Learning
Machine learning and AI is becoming increasingly popular within offices as they can be used to automate tasks and increase efficiency. For example, there are AI-powered smart buildings that can monitor and control lighting, heating and ventilation. Machine learning can also be used to predict and prevent maintenance issues as well as to create personalised work environments that support and enhance employee productivity and comfortability. 
People are looking for more open and collaborative workspaces 
This style of workspace is becoming increasingly popular, as flexible layouts help to increase productivity and collaboration. They tend to have a mix of meeting rooms, breakout rooms and shared spaces where employees can go to different areas for a change of scenery, to focus on their work or to have their lunch away from their desk. 
These types of workspaces also help create internal relationships, allowing businesses to build a strong company culture, as they put employees first by offering multiple working spaces that suit different people's needs and preferences. 
Companies are implementing greater Corporate Social Responsibility and Sustainability (CSR)
This means that offices are focussing on including eco-friendly materials and products within the construction and decoration of their office spaces. 
Businesses implementing CSR also introduce things like waste reduction and recycling programmes and sustainable practices, such as bike to work schemes that can improve the companies overall environmental impacts. 
While CSR practices reduce their carbon footprint, it also helps to attract and retain environmentally conscious employees that may implement some of these processes into their home life, helping make a difference to the planet.
If you're looking at increasing your Corporate Social Responsibility and Sustainability, it's a great way to help save the planet while boosting productivity and overall well being of your staff. 
The rise of Resimercial design
With more and more people working hybrid we're seeing a move toward balanced work and home environments. This essentially means that people are looking for the company's office spaces to have the familiarity and comfort of being at home. 
This can be achieved through designing spaces with industry furniture that has the cosiness that your home furniture would have. This therefore encourages employees to commute to the office regularly. 
The move toward Biophilia designs
This trend focuses on the relationship between humans and nature, by introducing natural products and materials into spaces. You could introduce this to your office space by adding planters on top of desks and cabinets or through using freestanding dividers with plant shelves and moss panels. 
Encouraging this within your company can improve air quality within rooms, boost moods and increase productivity. 
Leasing office space with Millennium Point
Here at Millennium Point we have a range of both long term and short term office spaces available, centred in the heart of Birmingham. 
With flexible ownership options and a friendly team of staff on site to help you with your every need, we're sure that we've got a space perfect for you!
To discover more about our available properties and how they could suit your business' needs, get in touch with us today!
Finding an office space can be difficult and committing to buying a property can be scary, especially in these uncertain times. 
With the effects of the Covid-19 pandemic, increased interest rates and the cost of living crisis many business owners are looking for new ways to navigate these uncertain times more comfortably. 
This makes Millennium Point's office spaces the perfect option as our flexible properties offer lease conditions and benefits that could be perfect for you! So let's explore why our office spaces are an excellent option for the next step in your business. 
Why Millennium Point?
Here at Millennium Point we don't just provide office spaces. In fact you'll be located within a business that centres charity work and amazing events at the heart of their values and services. 
We provide excellent opportunities for you to attend public events where you can network and enjoy quality time with your clients and colleagues. Our services give us a unique edge compared to other offices around the Birmingham area, as we're involved with the local community through offering STEM grants to schools around the West Midlands, as well as offering scholarships to students attending Birmingham City University, located only next door to us. We also work with local businesses to help them host the best, seamless, events and meetings that are absolutely fuss free.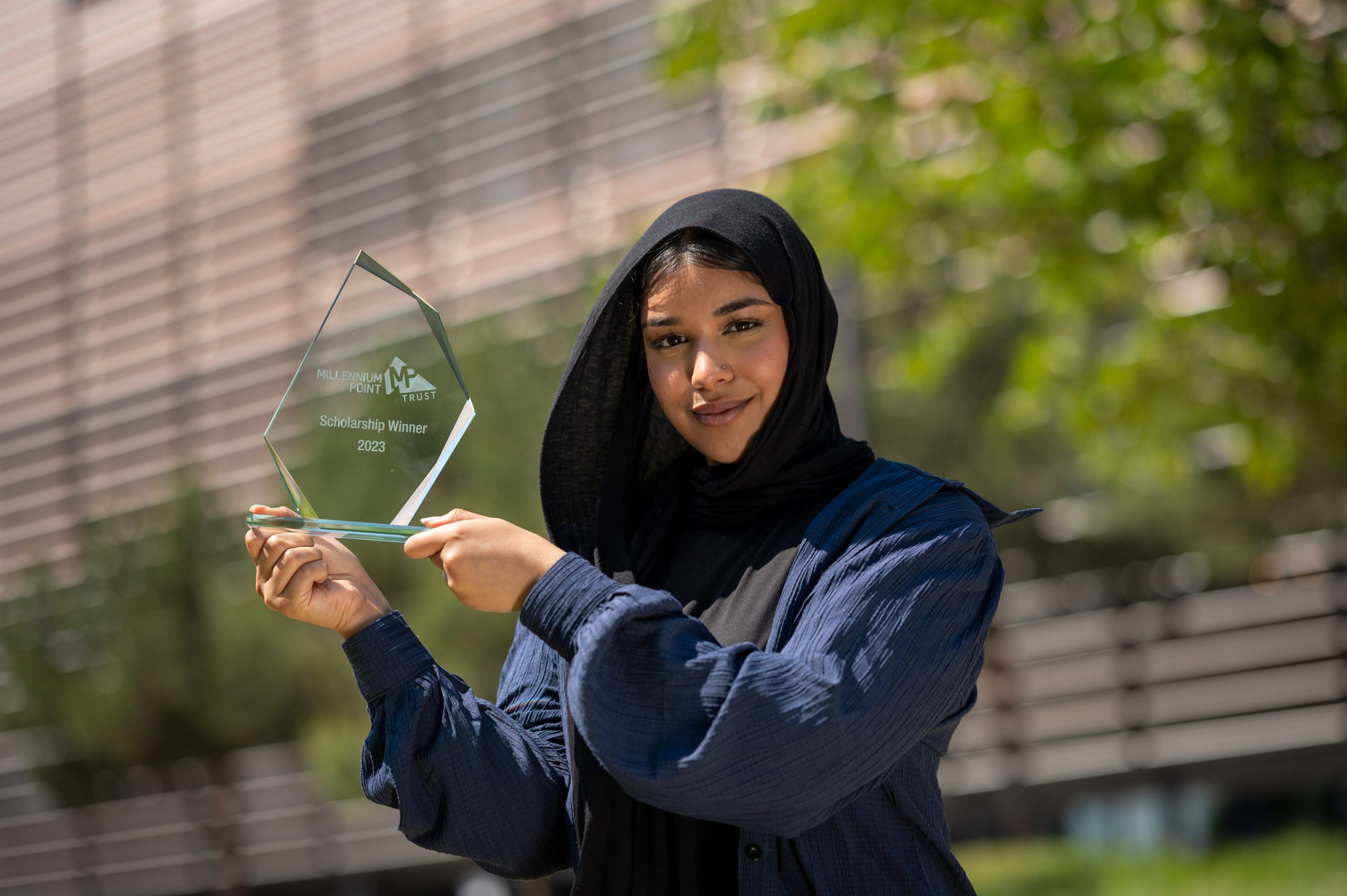 We're award winning
Recently Millennium Point has won multiple awards relating to events, hospitality and sustainability. We're proud to have been awarded the 'most versatile venue up to 1,000 theatre style' as well as 'Venue of the year – local award'. 
We've also received our greengage silver certification, showing that we've taken extensive measures to embrace environmental sustainability throughout our company. We achieved 55% on our sustainability evaluation and will be taking the right steps to achieve the platinum greengage certification.
Location
We're based in Birmingham's Eastside, meaning we're at the centre of a thriving community of educators, businesses and innovators. While you'll be surrounded by incredible people and businesses, we have remained at the forefront of driving development and investment into the Eastside area, currently known as Birmingham's Knowledge Quarter.   
Choosing to locate your office space at Millennium Point will place you near motorway and bus links as well as being able to easily access New Street, Snow Hill and Moor Street Stations, making it easy for you, your staff and customers to access the office.
We're also a short walk from Birmingham City centre, meaning you'll have plenty of shopping and dining opportunities for both your staff and clients. 
If you plan on holding any events or large meetings there's also a range of hotels close by with both affordable and more expensive options for your staff and clients preferences. 
Nearby hotels include:
What makes Millennium Point different?
Here at Millennium Point we're proud of the range of excellent services we offer that makes every event attendee's experience with us unique. 
Some of the things that make us different include:
Offering a vibrant hub of activity all year round that includes things like public events and exhibitions 

We have a range of in-house meeting and events spaces great for those looking to host in different and exciting spaces, such as our giant screen auditorium

We have 24 hour security ensuring your office space and everything in it is protected day and night

Our commercial activity funds the Millennium Point Charitable Trust, which invests over £4.9 million into improving STEM education in the West Midlands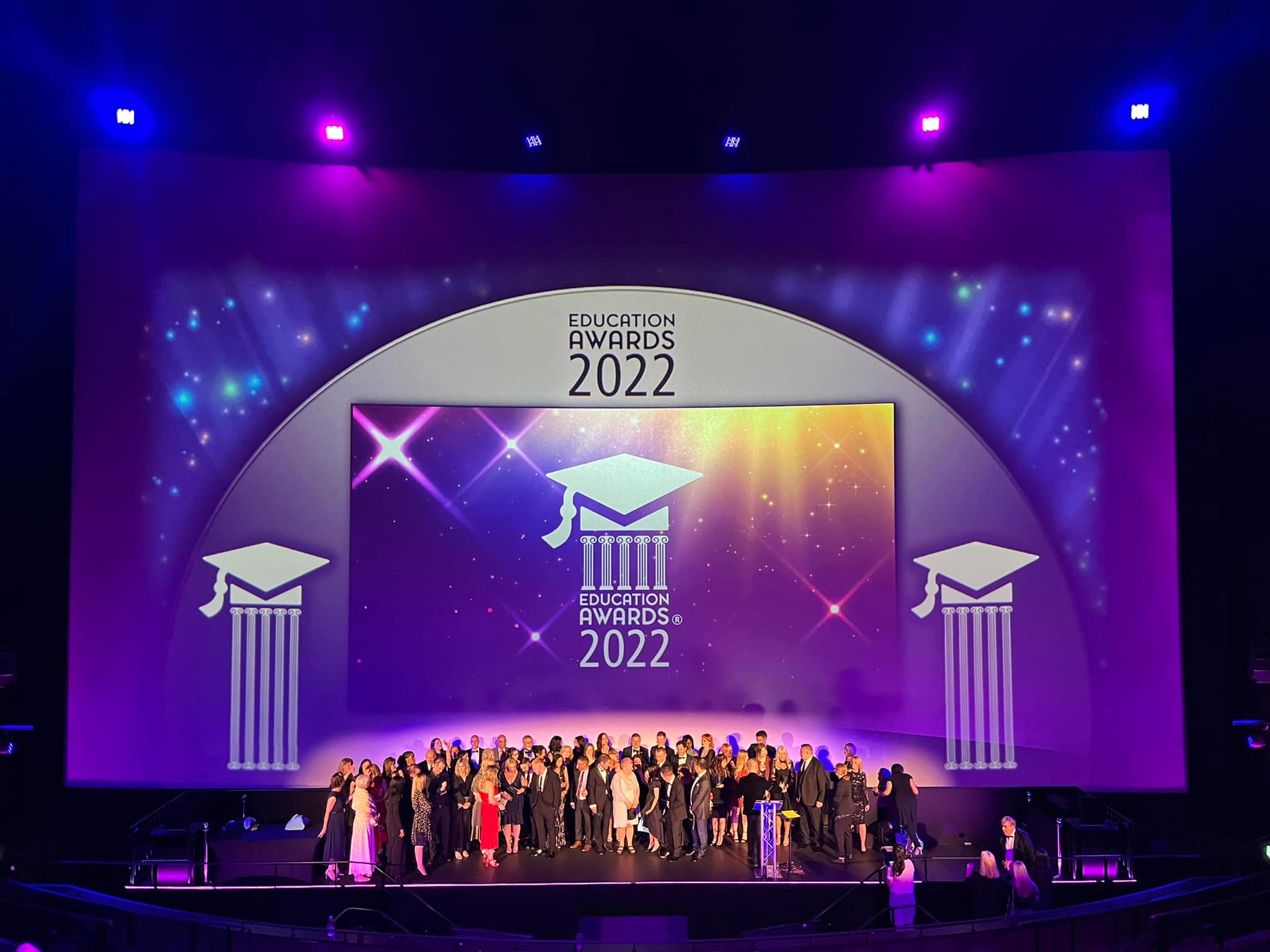 What businesses are already here?
Being located in the centre of Birmingham means you're surrounded by lots of exciting businesses, helping you build your network and client list. We already have three fantastic businesses leasing property, including:
Birmingham City University

Thinktank

Mulino Birmingham

Bader Media Entertainment CIC
Available spaces 
We have a variety of spaces available for both short and long term leases, including:
Engine
Engine is located on the fourth floor overlooking the conservator, giving you a private and quiet office space away from the busy footfall of the lower floors. 
The office space benefits from:
A second office space and private board room perfect for team meetings and interviews

A kitchen for your staff to take a break

Natural daylight to help boost mood and productivity

Short term lease 
Station Studios
Station Studios has multiple sized rooms, suitable for dance groups, yoga classes and acting rehearsals and benefits from:
Mirrored and non-mirrored rooms

Secure storage rooms

LED lighting

WIFI

Short term lease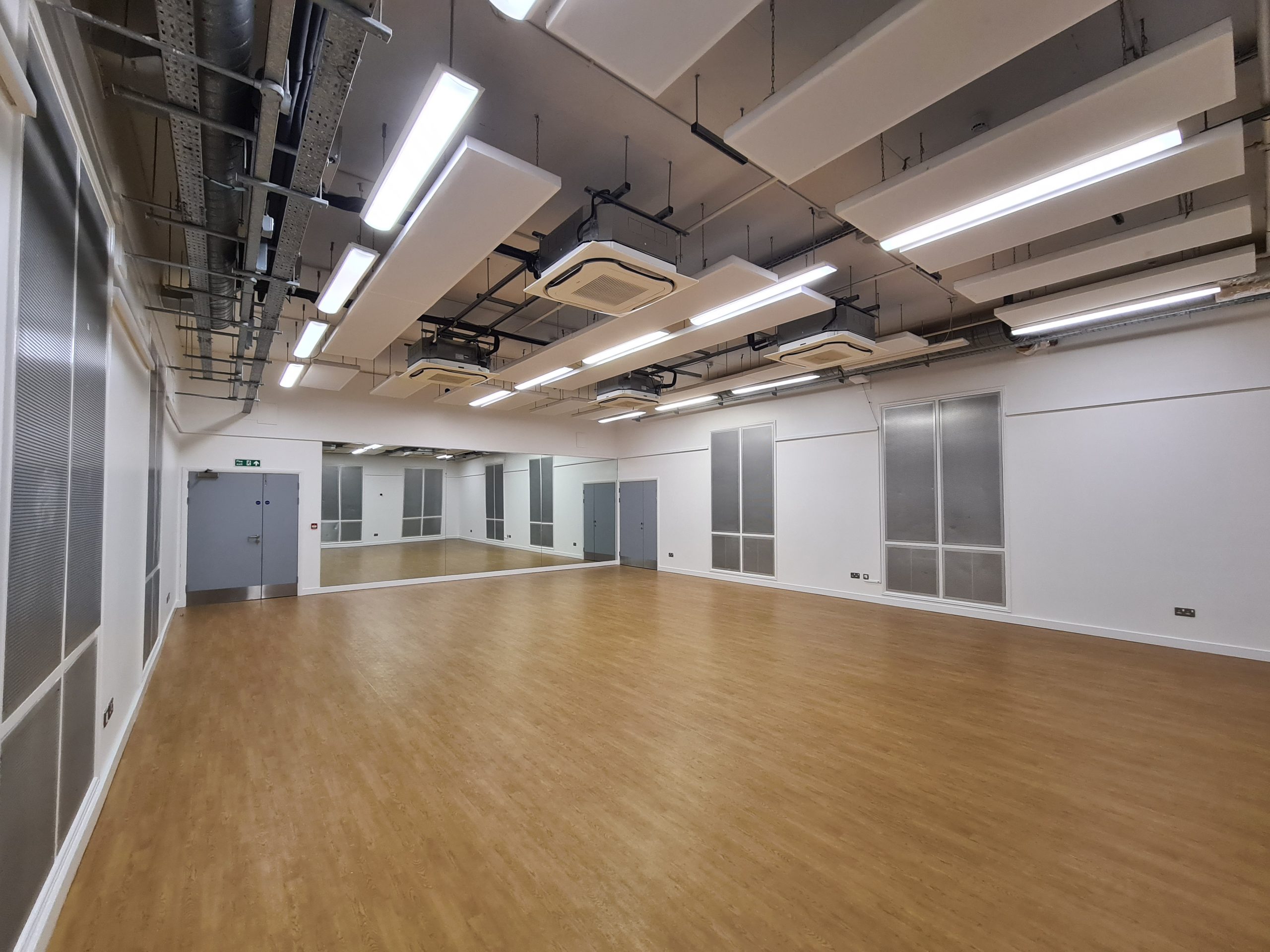 Shuttle 
Shuttle is located at the heart of Millennium Point, but still offers the peace and quiet you require. Key features in this space include:
A smaller office that great for meetings or hosting guests

A small stage, ideal for speaker sessions

LED lighting 

WIFI

Short term lease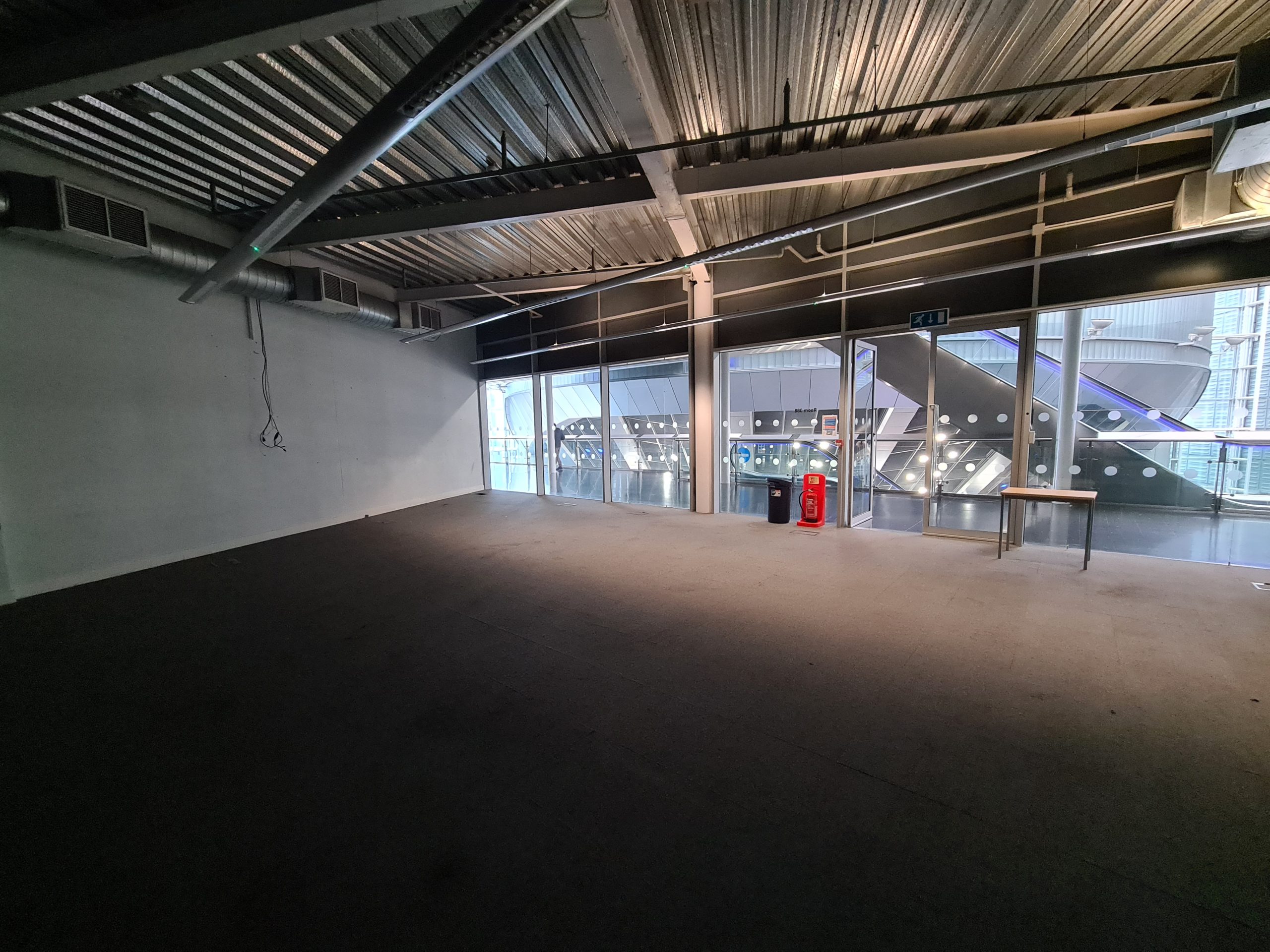 Cab
Cab is situated on the third floor of Millennium Point and is away from the busyness of Millennium Point, giving you the peace and quiet you need. The space benefits from:
Having a smaller office for meetings or hosting guests 

LED lighting

WIFI

It's self-contained 

Short-term lease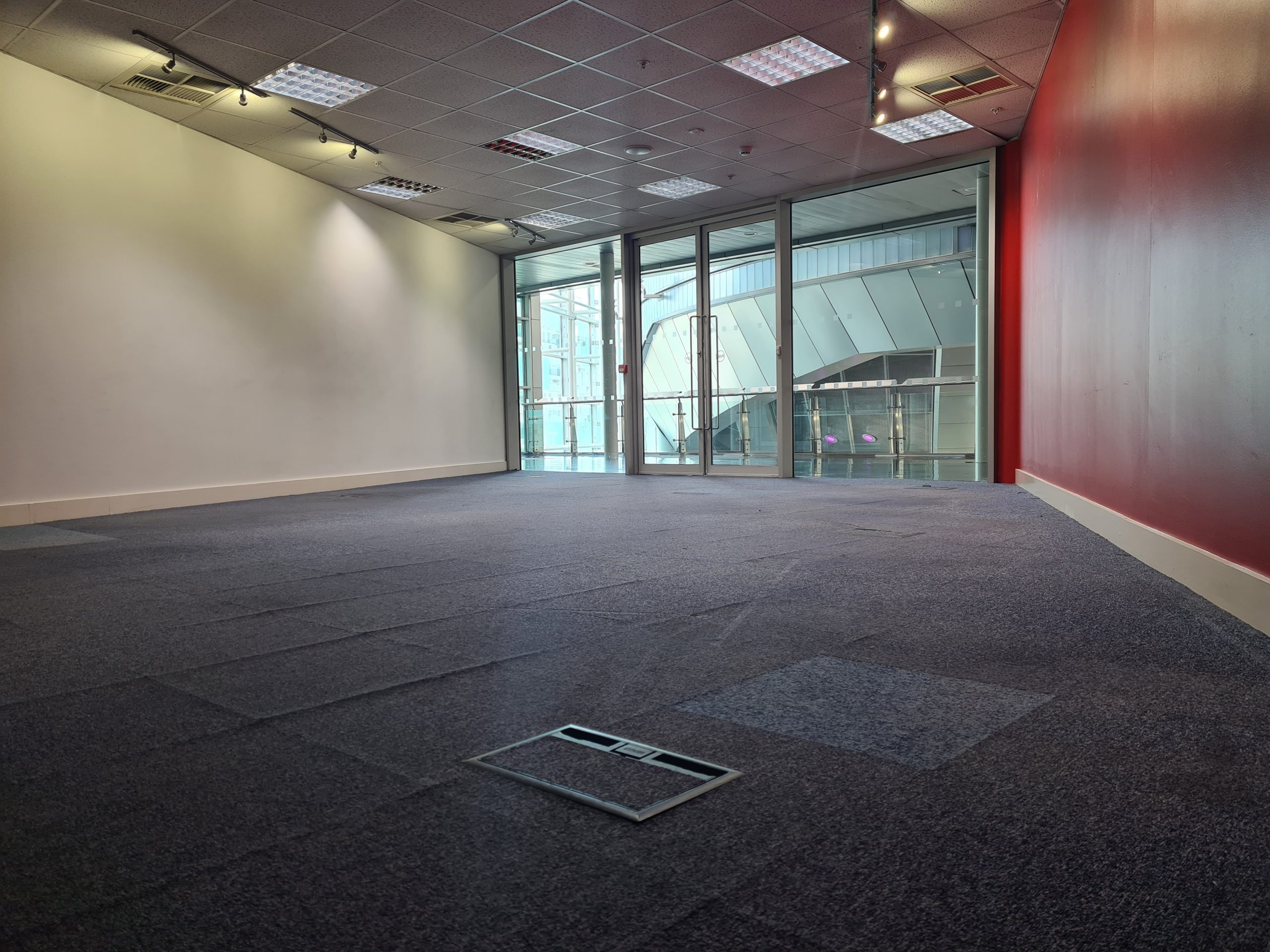 Curzon view
Curzon view is suited for multiple uses, perfect for all of your businesses needs. It's key features include:
Incredible views of Eastside Park and the Development of the new Curzon Station

Kitchen and reception areas

LED lighting

AV equipment

Air conditioning

Long-term lease
To discover more about our properties and how they could be right for you, get in touch with us today!
We all know that for every business productivity is an essential part of being successful. Optimising your office space can include restructuring its layout, investing in comfortable furniture and implementing better technology to help complete tasks efficiently.
Research shows that the average employee is only productive for 2 hours and 53 minutes a day. With those in the workplace being interrupted once every 8 minutes, each time taking roughly 5 mins of their time, it leads to a huge decrease in productivity. While we can't remove interruptions completely and some disturbances can actually have positive effects on people's work, there are a few things you can do to reduce distractions and increase work efficiency, such as:. 
Don't fixate on the physical layout of your office 
The size of your office space isn't the only aspect you need to think about when aiming to boost productivity. It's what you do with the space and the atmosphere you create that makes a difference. 
When you first start to improve performance in your office you'll want to focus on your company culture. Ultimately productivity begins with your mindset and clearly defining your company's culture to your employees can help inspire them to work hard without burning out.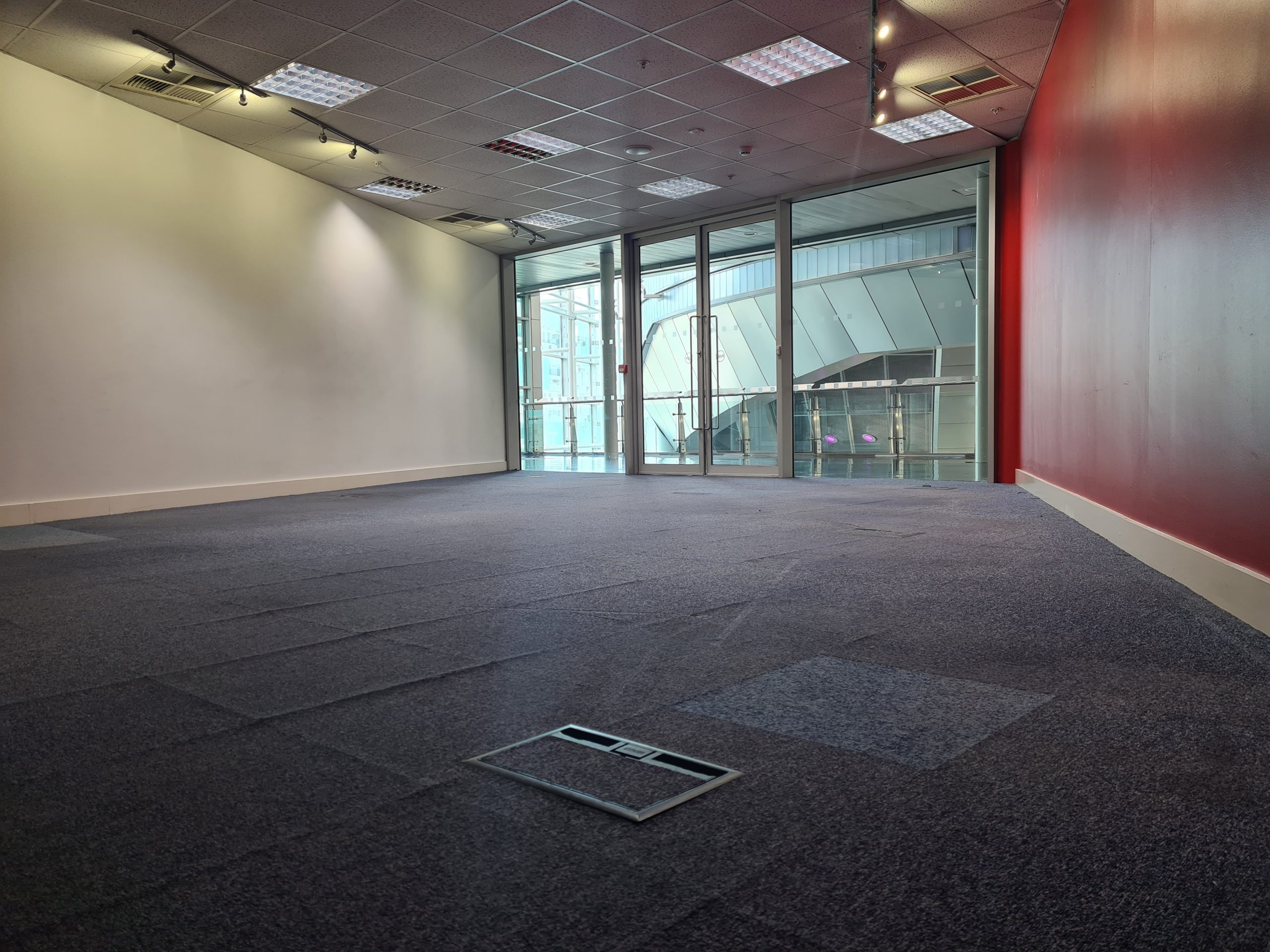 A great way to promote high outputs is through creating flexible workspaces that allow your community to grow. You should also consider introducing breakout areas as well as  meeting rooms to help employees get a change of scenery.
At the end of the day there's no perfect way to optimise your office space for productivity, but as long as you make changes with your employees best interests at heart it should help create a better workplace culture and boost performance.
Consider where you can create movement 
Introducing various ways to get movement within your staff's day is a great way to boost efficiency as it can help get people out of a rut by encouraging them to change where in the office they work. 
Jamie Fertsch, Director and Co-founder of Xdesk says that when he hits a productivity wall he takes small breaks to gain a new perspective on what he's working on.
His company also focuses on  better ways to incorporate movement through creating stand-to-sit desks allowing their customers to be in different working positions throughout the day. 
While stand-to-sit desks are a great way to implement movement into your office, this isn't a feasible product for all companies due to company size and pricing. But fear not, as there are other ways to get people to move around in the office and take a break when needed, such as:
Putting the photocopier or printer on the other side of the room, away from the computers so that staff need to get up to use them.

Placing a water cooler in the centre of the room 

Having a break room where staff can eat or prepare their lunch
As we already know, one of the most important ways to improve workplace efficiency is through a change in scenery. The easiest way to do this is by not eating lunch at your desk. Everyone spends the majority of their day at their desk, why not eat your lunch in a communal area or in the park to break up your day?
Another great thing to do is to get some fresh air as this can make a huge difference to someone's overall wellbeing and mindset. As a company you could encourage going out for walks at lunch time or bike to work schemes to help get people in a positive mindset ready for the working day.
Keep your space clean
A huge aspect of working efficiently is having a tidy area or room. Usually when a room is messy it can hinder productivity as it can be quite distracting. After all, as the saying goes 'tidy room, tidy mind'.
Keeping your space clean can be easily kept on top of by encouraging all staff members to wipe down and remove any unnecessary items from their desk before they go home each day. This means that when they come into the office the next day it'll be ready for them to crack on with the day ahead. 
You can also encourage employees to organise their to-do-lists so that they understand the tasks they need to complete by the end of the day or week, helping them to make the best use of their time possible.
Leasing office spaces with Millennium Point 
Here at Millennium Point we have a range of office spaces available that could be just right for you. 
Our fantastic spaces paired with our central location makes us the perfect place for you to grow your business while keeping your staff's needs at heart. 
Our office spaces offer flexible ownership and ongoing support throughout your lease, helping you make the most of your office space.  
Our available spaces either come with a long or short-term lease, giving you the flexibility to choose a property based on your requirements and company goals.
Properties we have available include Engine, Station Studios, Shuttle and Cab, all of which are available for short term leases only. If you're looking for a long-term lease, Curzon view is a great option.
To discover more about how these properties could work for you, get in touch with us today.
The Facilities team at Millennium Point is happy to announce the grand opening of the new security room. The new room expands the already strong security team in place, ready for the busy 2023 ahead.
The project was completed by AP Mitchell Group who have Divisions in the following disciplines Mechanical, Electrical, Facilities Management, Air Conditioning and Fire & Security. Also included on the project was D Stanley Associates, a project management and building services consultancy practice.
Upgrading without pausing on the safety of visitors
The project, which involved full upgrades of the control room and security equipment, was completed in 26 weeks. During this time, it was vital that there was no reduction in security. This was made achievable with keeping the original control room operational while the new one was being built. The new cameras were put online before the old ones were taken down. Alongside this, our friendly security team continuing their patrols and security was never compromised.
It was also important that the work carried out wouldn't disrupt our customer's events, our tenants, or visitors. The project involved lots of careful planning throughout with AP Mitchell Group being aware not to cause any inconvenience to any of the customers and staff . Regular meetings and communication were planned throughout the project duration involving David Stanley, The Project Team at AP Mitchell, and the Facilities team from Millennium Point.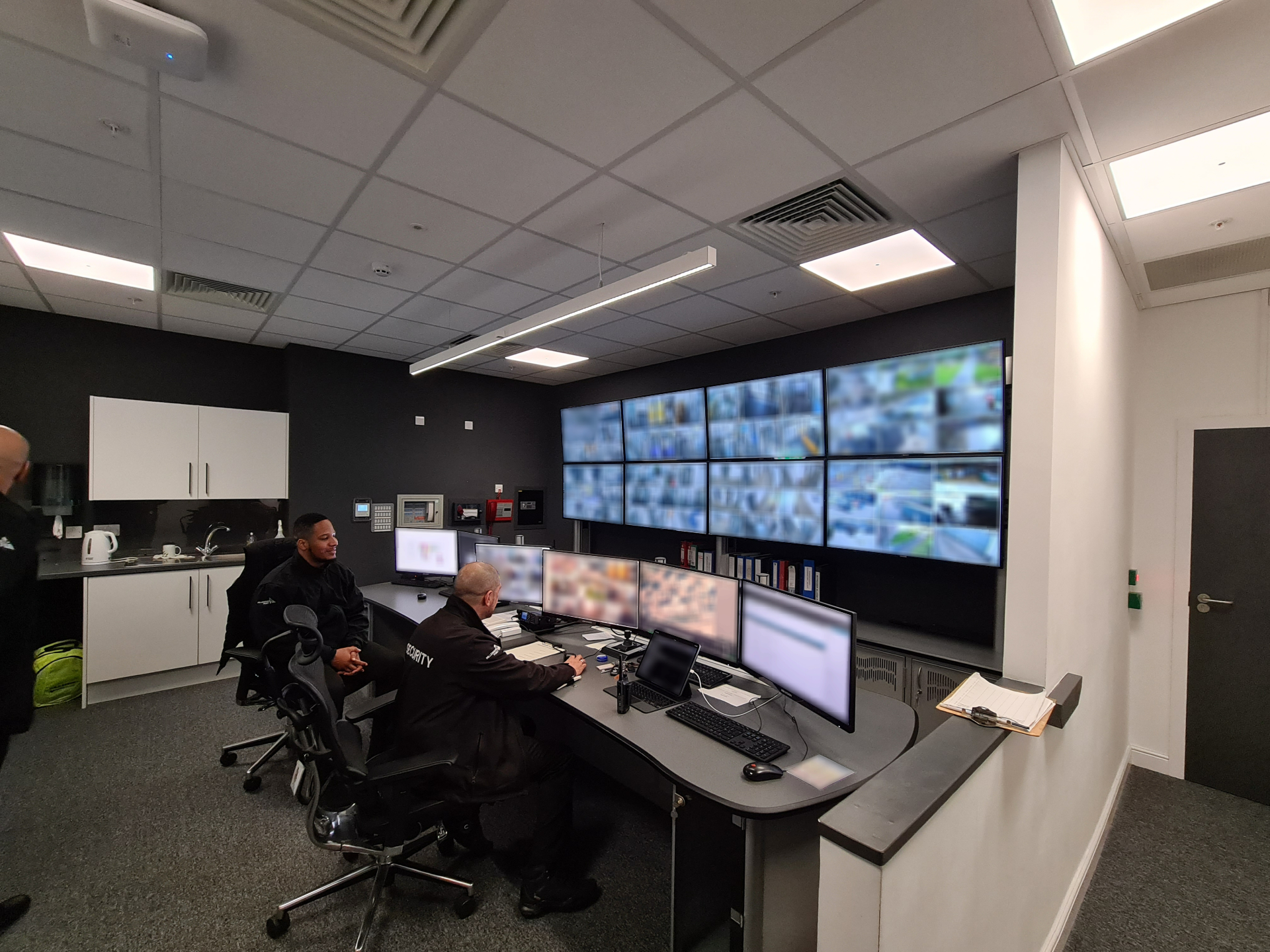 Sleek and bespoke designed control room
The original control room, now 23 years old and becoming obsolete needed a refresh not just in tech but in design also. The whole new CCTV Security Control room was built including bespoke control furniture, a video wall comprising 8 x 44" LED 4K monitors, 2 x Operator control stations each workstation having 3 x 27" LED monitors each station having joystick controllers, allowing the security operators to control the system cameras.
New Video Management software system is now in place which is designed to simplify the control and management of otherwise disparate systems into a centralised graphical user interface. In addition to the streamlining system operations, the software will also increase situational awareness and accountability while reducing risks.
Camera upgrades and radio upgrades 
130 cameras were replaced both internally and externally throughout the whole building all sited in strategic locations. There are a mixture of static fixed cameras and full pan tilt zoom cameras. The cameras installed are the very latest in technology giving real time images, along with this, night vision and better-quality cameras  increase the quality of the area captured, allowing the security operators to have full CCTV coverage of the whole site. The cameras are all linked into a large network comprising of 11 individual data cabinets linked together with OM4 fibre optic cabling. Each data cabinet has individual data switches backed up with a UPS system.
New digital touch screen radios were also recommended and given to the security team. The radios are digital with better sound quality and has a transmit interrupt capability enabling a supervisor to interrupt and deliver critical communication. It also has lone worker mode which builds safety for our own team. The mode will prompt lone workers to press a button in timed intervals to let the rest of the team know everything is ok.
John Ayre Head of Fire & Security Division at AP Mitchell Group said, 'Our company was delighted to have been awarded this most prestigious contract.
I am pleased that the installation of CCTV security cameras at Millennium Point and the building of a new state of the art security control room, is now complete, In addition to providing a measure of safety and security to the visitors and staff, the installation of the cameras will provide the Millennium Point Security team with a better and clearer coverage of the whole site. I have been honoured to represent AP Mitchell in delivering this prestigious contract on time and more importantly on budget'.
Linda Degg, Facilities Director at Millennium Point said 'Our CCTV system and Control Room were out of date and obsolete, so we needed to upgrade both but maintain operational standards.  Undertaking such a large-scale project in a live environment has serious challenges so it was vital that we chose the right contractor.  With support from our project managers, D Stanley Associates, we selected AP Mitchell and commenced a 6-month programme of work.  The project ran smoothly and completed on time.  The onsite team worked tirelessly to accommodate our business and were flexible, agile, and extremely professional throughout.  Our team is delighted with their new Control Room and the quality of our new security systems.  I would not hesitate to recommend AP Mitchell to anyone considering a similar project and hope to be able to work with the team again in the future.'
Keep up to date with Millennium Point
Upgrading our control room is just one of the ways we continually develop Millennium Point to give the best to our guests, tenants and customers.
With a lot planned for 2023, keep up to date with the latest here.
When you're looking to lease a commercial property, it's important that you ask questions to ensure there aren't any nasty surprises after you've signed your contract.
Below we've put together 12 questions you can ask before you lease your next commercial property:
Is the property in a good location?
Location is ultimately one of the most important factors to consider when looking for a property. You want a property that's easy for you, your staff and your clients to visit, meaning it should be as close as possible to get to and would be beneficial if it was near multiple transport links.
Does the property suit my commercial needs?
The property you're looking at may currently or previously have been used for something entirely different to your intended purpose. If this is the case you may want to look into how much work is needed to be done in order for it to meet your requirements.
If you find yourself in this situation you may also want to ask whether you need planning permission to change the purpose of the property. Due to this, it may be beneficial to look for a property that is currently being used in the same way you plan to so that you can avoid any extra costs like planning permission and building materials.
When do I need to pay rent and how much is it?
Understanding when your rent is due allows you to pay it on time and lets you know whether you need to pay rent monthly or quarterly. You may also want to ask questions like:
Can I request a rent free period?

Is the initial rent price set to increase and can you negotiate it?
Are there any restrictions on assigning or subletting the property?
There may be a number of reasons why you want to come out of your contract early. If you decide to do this then it's usually done through an assignment (where you transfer the lease over to a new tenant) or through subletting (letting all or part of the property to a third party making them your tenant). 
Your decision to assign or sublet is usually based on how much control you still want to have over the property. For example, if you choose assignment then the tenant you transfer the lease over to will become liable for any obligations under the lease and you are likely to need to enter into an 'Authorised Guarantee Agreement' or 'AGA'. The agreement basically means that if the new tenant fails to abide by the terms of the lease (including not paying rent) then the landlord may come to you for a solution. 
What's the length of the lease?
Understanding how long the length of your lease is gives you the opportunity to discover whether the tenancy agreement suits you. For example, if you're looking for a commercial property for a short period of time, you won't want a long term lease. 
Is the lease protected by the Landlord and Tenant Act 1954?
It may be ideal to look for a property protected by the Landlord and Tenant Act of 1954, as it gives tenants of commercial properties an automatic renewal at the end of the lease agreement, except in certain circumstances. These circumstances could include the owner wanting to sell the property or redevelop it.
In many cases landlords will exclude the security tenure provisions in legislation so that they can ensure the lease does come to an end. 
Is there a break option?
Having a break option gives you the chance to leave your premises early should any changes occur within your business. You may also want to check to see if the landlord has included a break clause where both the tenant or owner can enforce it. If a break does occur then you or your landlord are required to serve notice within a set period of time. 
What rights does the lease grant and what rights are reserved by the Landlord?
Usually standard leases include rights granted for the tenants benefit along with rights retained by the landlord. It's important that you read the lease properly and ensure they include any extra benefits you need to use the property effectively. 
You may also want to look for things in the contract like:
Do you have the right to park any vehicles and if so is there a restriction to how many?

Do you have the right to use a storage area or bin?

Do you have right of way over any shared areas?
Asking these sorts of questions will help you understand whether the property meets your requirements.
Do I have any obligations to fix any problems in the building?
Most leases want you to look after the property, however you want to make sure that they haven't put responsibility on you to fix any damages or improve the property. This can help you save money through not spending on unnecessary repairs and purchases.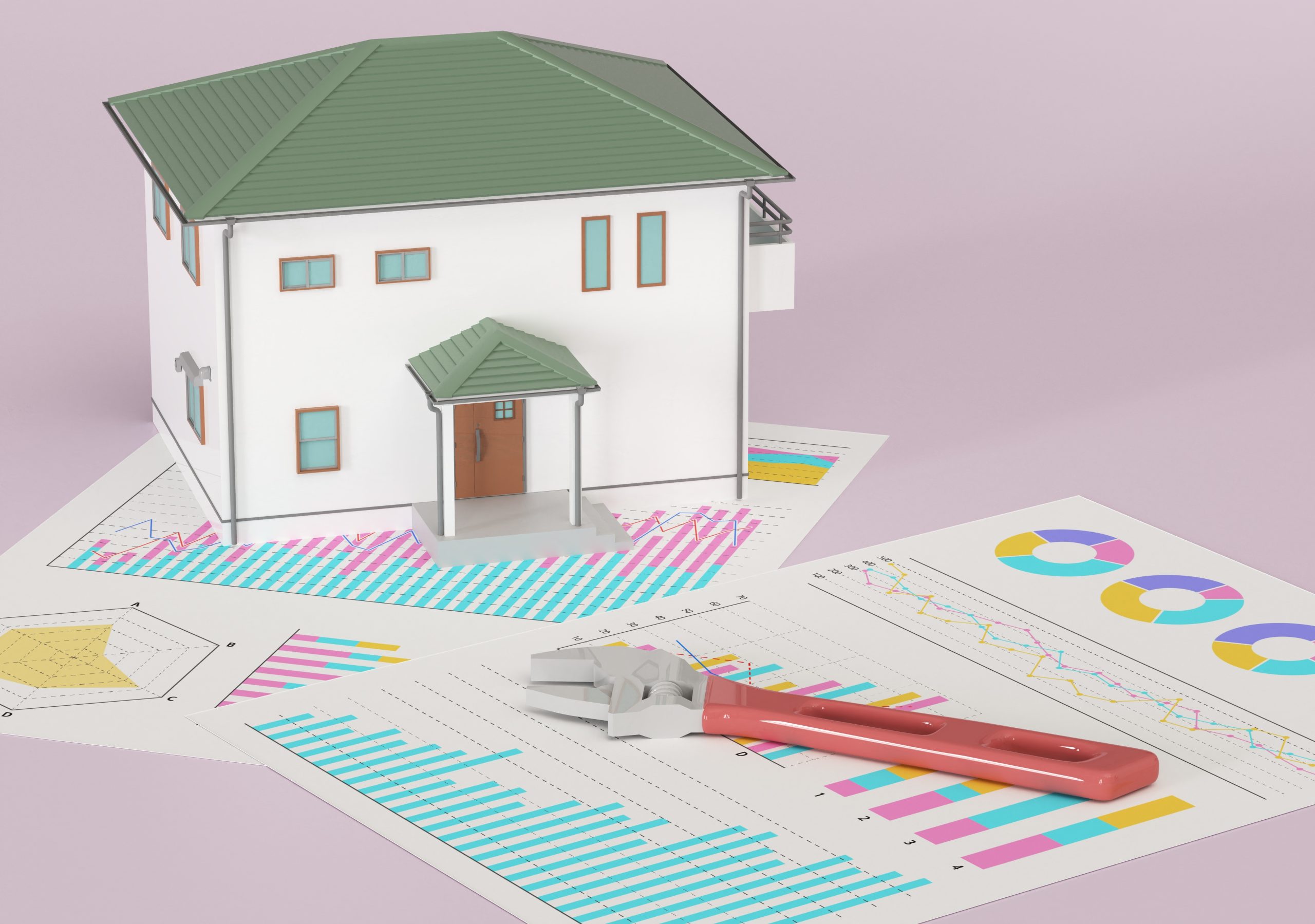 What are my obligations when the lease comes to an end?
An important aspect of the contract to check is what happens when it runs out. Are you expected to remove any fixtures or alterations you've made or are you expected to redecorate to the landlord's satisfaction? 
Understanding these things stops you from running into any unexpected problems as you leave.
Can I legally use the property for my business?
Leases can limit how you use the property, so you should ask the landlord what you're allowed to use it for. It's also your responsibility to check what planning permissions you have, as you don't want any surprises in the future. 
Who is responsible for the buildings insurance?
When it comes to insurance, the landlord usually pays for it and they can ask the tenant to either pay the premium or a part of the insurance if there are multiple tenants in the building.
However, even though the landlord tends to pay for the buildings insurance, you as the tenant will still be required to ensure your possessions within the building.
How can Millennium Point help you?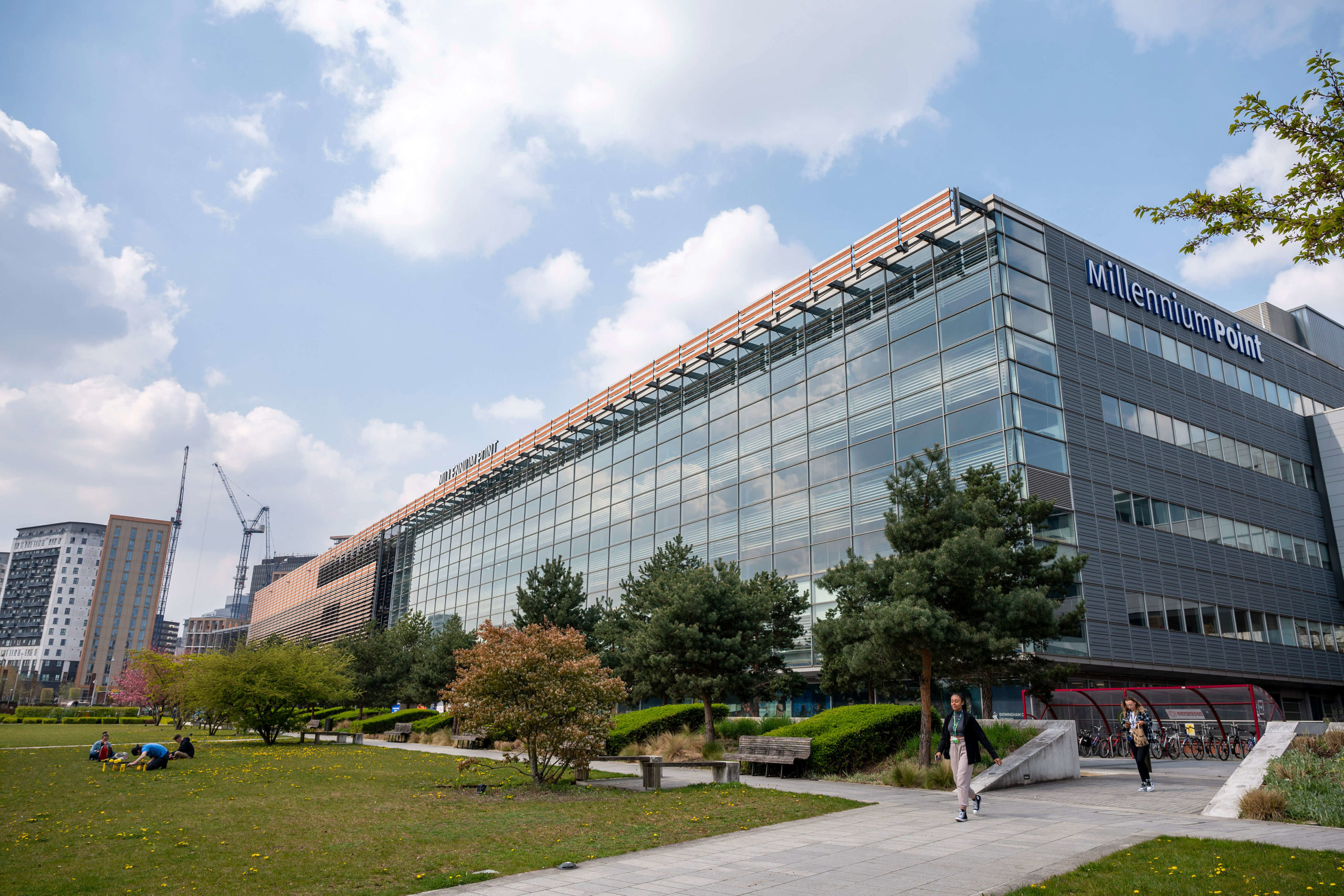 Here at Millennium Point we have a number of commercial leases that could be perfect for you. Our spaces have:
Flexible ownership

Affordable long term plans 

Constant support
We're also located in Birmingham City Centre and are only a 15 minute walk away from New Street Station and Snow Hill Station, a 5 minute walk away from Moor Street Station and are  also very close to the motorway and bus routes, making it easy to commute to.
For more information on what properties we have available, visit our website.
Bader Media Entertainment CIC are back at Millennium point! Last year they premiered their latest film The Shimian in the 354-seater Auditorium. The horror film that will leave you wanting to sleep with the light on, can now be watched on Amazon Prime and other streaming services.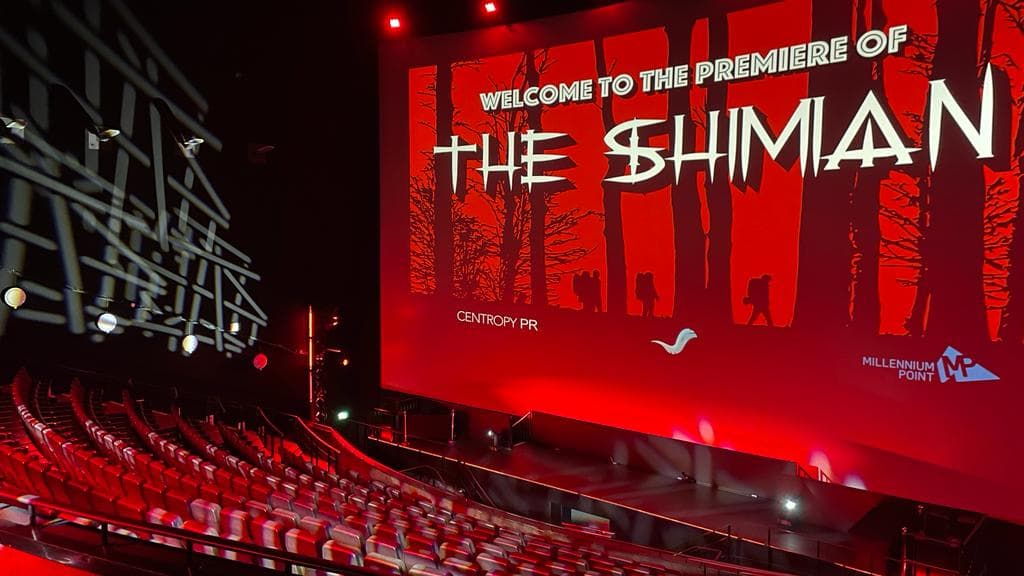 Now they're back to now make Millennium Point their new home. We caught up with the team to see how they're settling in.
About Bader Media Entertainment CIC
Bader Media Entertainment CIC are a production company with a combined passion for film making and protecting the environment. Profits made from projects go to charities and organisations that focus on combatting litter. Based in the UK, they product high-quality creative content for entertainment, community interest, and to promote their mission to protecting the planet.
Catching up and current projects
The team at Bader Media Entertainment CIC aren't currently working on another horror film, but are working with several charities on some exciting projects.
The Sealed Knot
The Sealed Knot Charity commemorates UK history in several ways. They perform re-enactments in local communities based around battles, skirmishes, and sieges of the English Civil War. They are the oldest re-enactment society in the UK, a registered educational charity, and the single biggest re-enactment in Europe. Bader Media Entertainment CIC will be spending time with the Knot to create a recruitment commercial which will aim to showcase the fantastic social side of being a member of The Sealed Knot.
The Douglas Bader Foundation's Bader's Big Band
Bader's Big Band is an ambitious project founded the first ever big band consisting almost entirely of musicians from the UK with a physical disability or diagnosed mental health condition. The band have performed at concerts, air shows, festivals, and private events.
James Peakman, Director of Bader Media Entertainment CIC explained how 'there's nothing quite like it'.
Continuing 'Bader Media Entertainment CIC was named after Sir Douglas Bader. Therefore it is an honour for us to be working with his family and foundation on a documentary telling individual stories of the musicians and how they come together to play music with the big band'.
Memory Laners
The Memory Laners are a small charity based in Berwick Upon Tweed that run musical events and social activities at the Maltings Travis Studio for people living with dementia and their family and friends. Bader Media Entertainment CIC are producing a short promotional documentary showing all the great work that's achieved there.
Other projects
Keep up to date with Bader Media Entertainment CIC here to see all the fantastic work they do.
Book in a visit to Millennium Point to view your future office space
We have a wide range of office spaces available in our landmark venue, right in the heart of Birmingham City Centre.
Take a look at our current spaces and get in contact with our friendly property team, we can't wait to meet you!
We're delighted to reveal a range of multi-purpose agile workspaces in our bustling landmark building. A perfect place to grow, your business can become a part of the thriving community of Birmingham city centre's Eastside, brimming with educators, innovators, creators, and forward thinkers.
We will be announcing more in the coming weeks, and you can sign up to be the first to know when spaces are open and ready to view, we can't wait to meet you.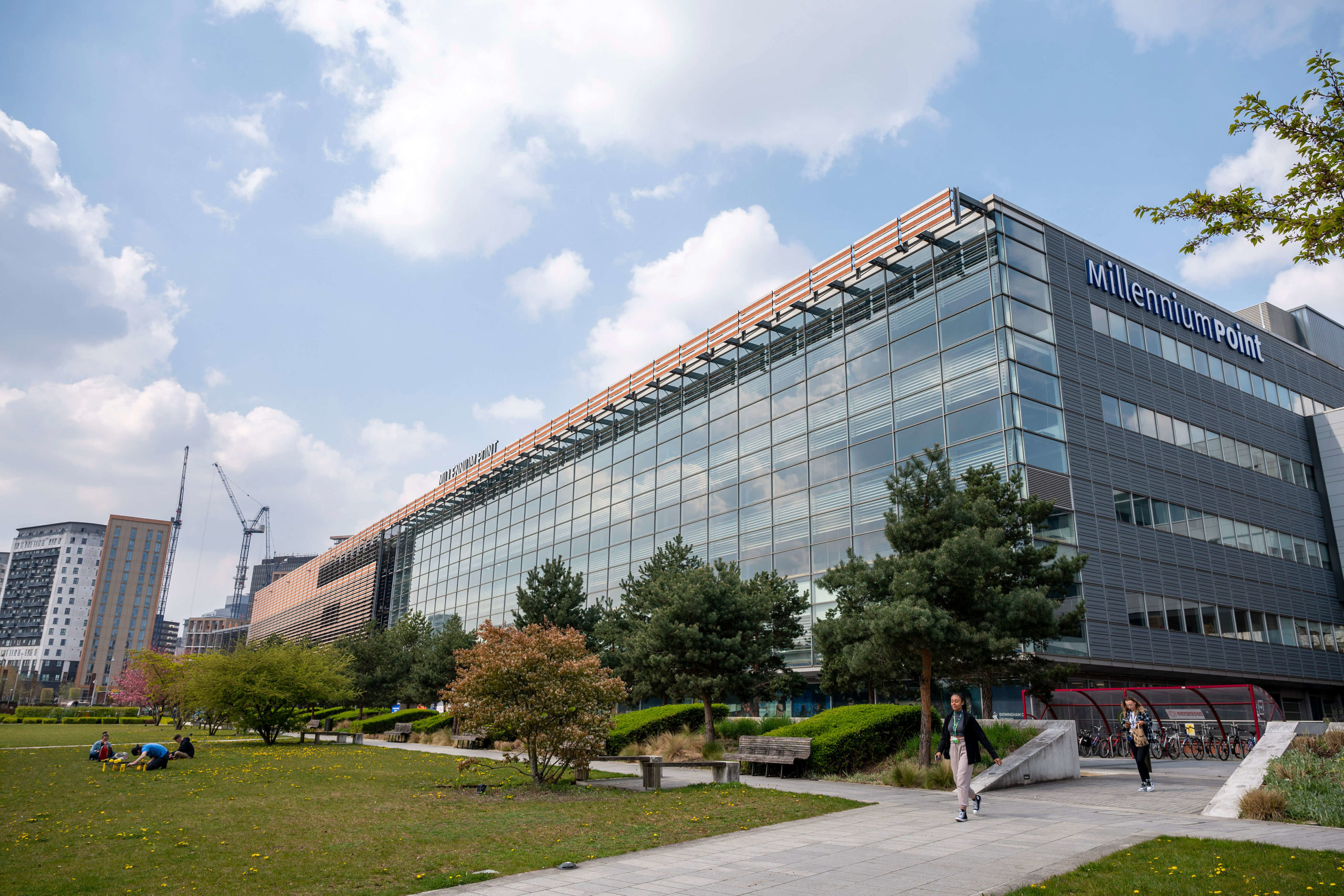 For now, read more on the exciting reasons to move to Eastside and rent a property with us.
Why choose Millennium Point Property?
Choosing Millennium Point as your future business home also brings lots of benefits and opportunities. Being a multi-award-winning landmark building, we always have something going on. With high footfall, sometimes even up to 2,000 people a day, your business is sure to get noticed daily.
There are various spaces available to suit your company size and needs. The spaces have lots of amenities such as parking, 24/7 security and loading bays. Viewings will be available soon, but you can always email our friendly Property Team for more information on what's available.
As a venue, if you ever need an event space, you have one available to hire right outside your commercial space. We have flexible spaces suitable for almost any event. With state-of-the-art facilities, a 354 seated giant screen auditorium and public & private event spaces, your event will be a winner.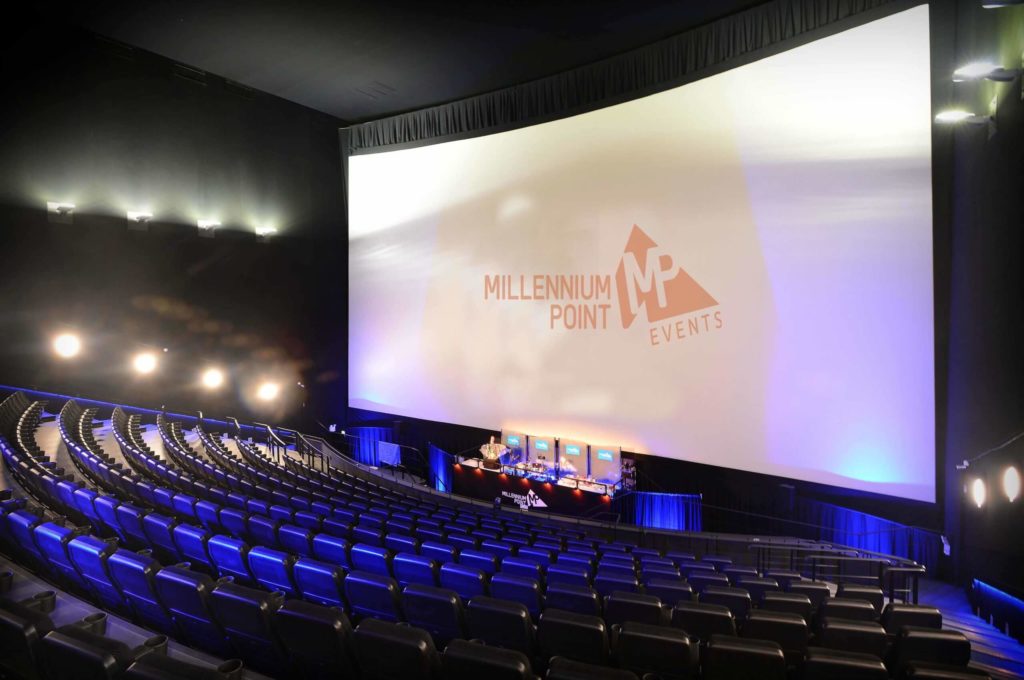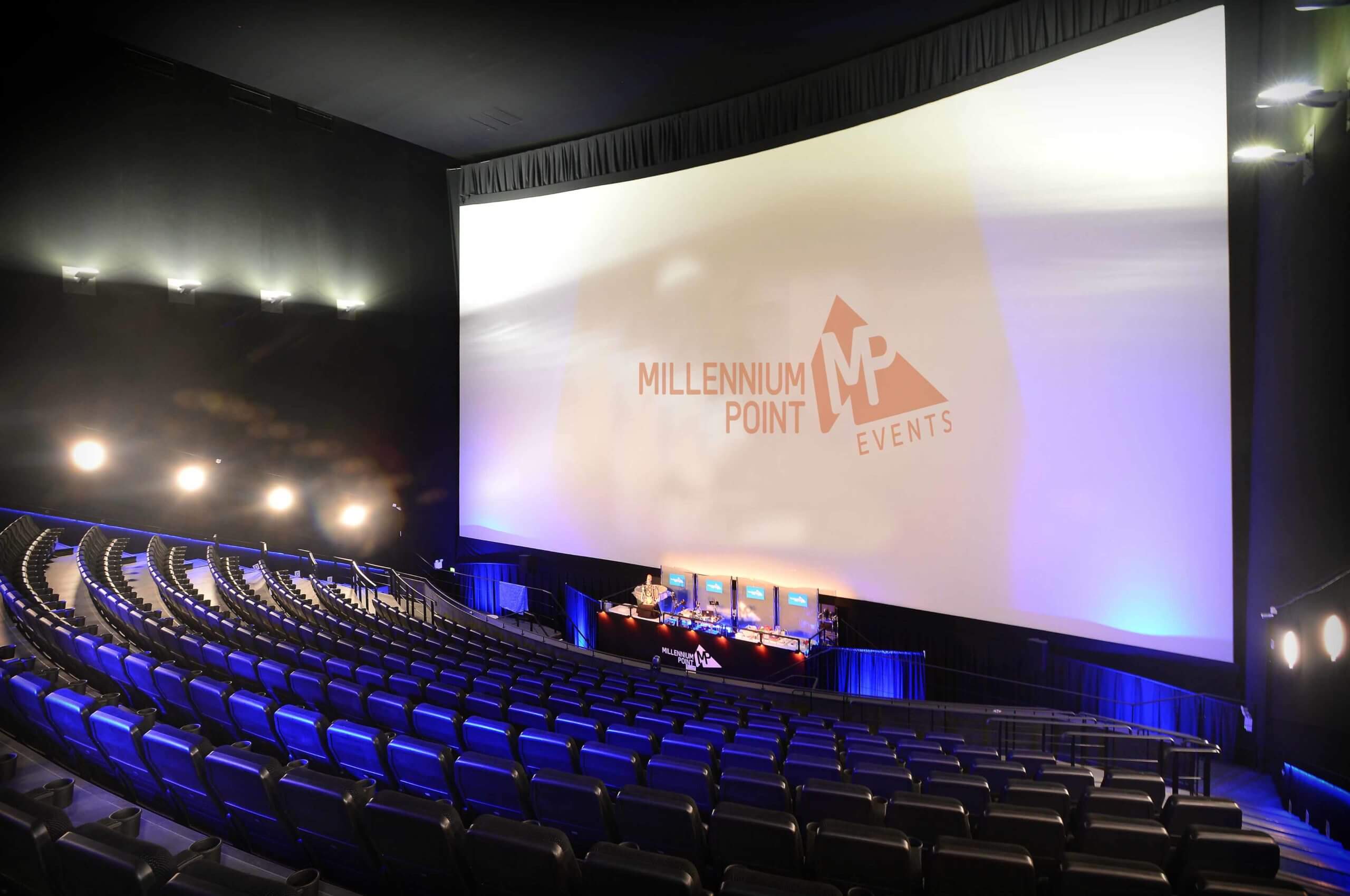 A Shared Vision of a Brighter Future
Commercial profits from our building go towards our award-winning Millennium point Charitable Trust which invests £4.9m annually back into the region through projects, events and initiatives which support the growth of Science, Technology, Engineering, Maths (STEM) and education.
When you choose your home at Millennium Point, you are also sharing our vision of advancing STEM education for the benefit of local communities. You are widening your CSR by helping us make a big impact in the region. Read more about our charitable work here.
Which property space will you choose?
Have a browse through some of our available spaces below. Not what you're looking for? Contact our friendly Property Team to discuss other commercial options.
Engine Suite
The Engine Suite is bright and airy with natural daylight overlooking the conservatoire. Located on level 4, a more private office space is the quieter choice away from the footfall of Millennium Point.
With it joins another open office space and adjacent a private board room. Perfect for team meetings and interviews, or even turn it into another office space for smaller teams. A kitchen is also connected for your team to take a break away from work and recharge.
Engine Suite offers all the elements needed to create a productive and creative atmosphere, ideal for small businesses and start-ups looking for spaces to grow.
Workpoint Suite
Workpoint Suite is the perfect space to grow your company, the window offices overlook Eastside City Park and Curzon Street Station; the world's oldest railway terminus and future site of HS2.
Boasting 7 office spaces, Workpoint Suite allows the versatility to suit your business needs. Turn them into offices, boardrooms, or break spaces to create a productive space for your team. Facilities include a kitchenette with instant hot water tap and built in fridge and storage cupboards, lockers, hotdesks with access to power, a vibrant reception area and restrooms.
Like the Engine Suite, Workpoint is an ideal location for smaller businesses looking for that first permanent home. The addition of hotdesks provides an easy option for flexible working,  perfect for businesses who don't require their teams to be in 5 days a week.
Level 4 A
Level 4 A offers your company a flexible space in the heart of Eastside Birmingham, with natural daylight and easy access to Millennium Point's Atrium event space.
The open plan office is equipped with multiple uses, making it easy to suit your business needs. This space also comes with a kitchen area, LED lighting, AV equipment and air conditioning.
The size and layout of this office is perfect for medium sized businesses or smaller businesses with plans to grow their workforce.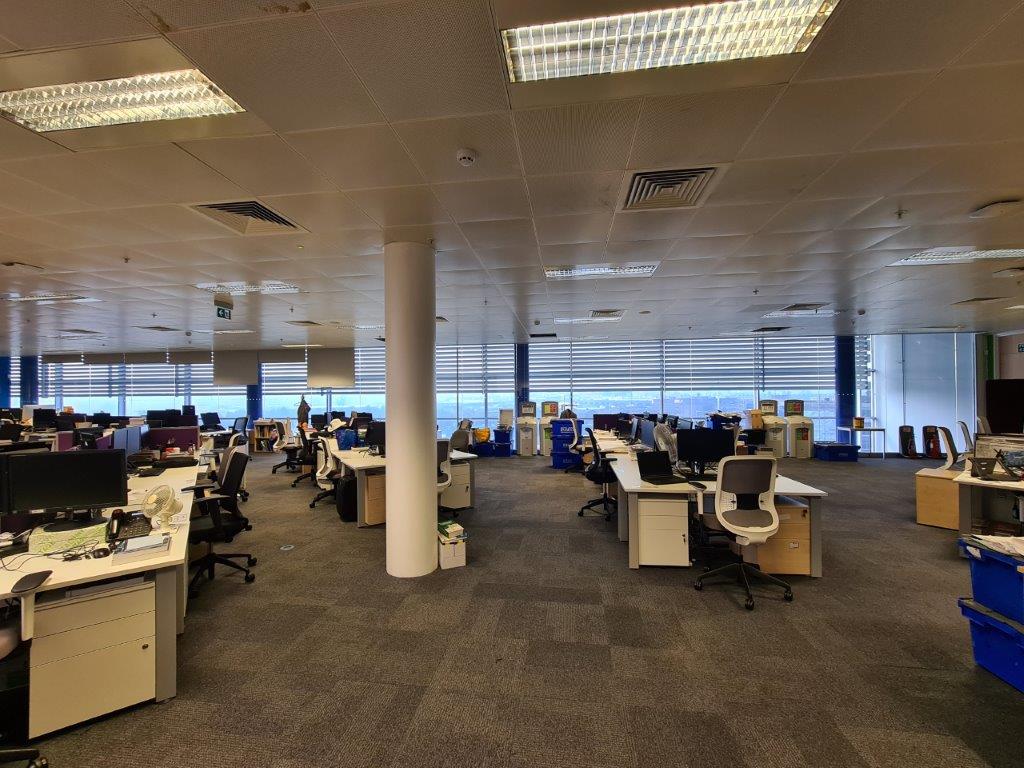 Level 4 B
Our Level 4 B area has a multiple range of spaces available, including flexible office hire across to an outdoor terrace, perfect for hosting outdoor events with your clients. Or turn it into a break space for your employees.
The space is equipped for multiple uses, making it easy to change and adapt to your business needs. Like Level 4 A the space comes with a kitchen area, LED lighting, AV equipment and air conditioning.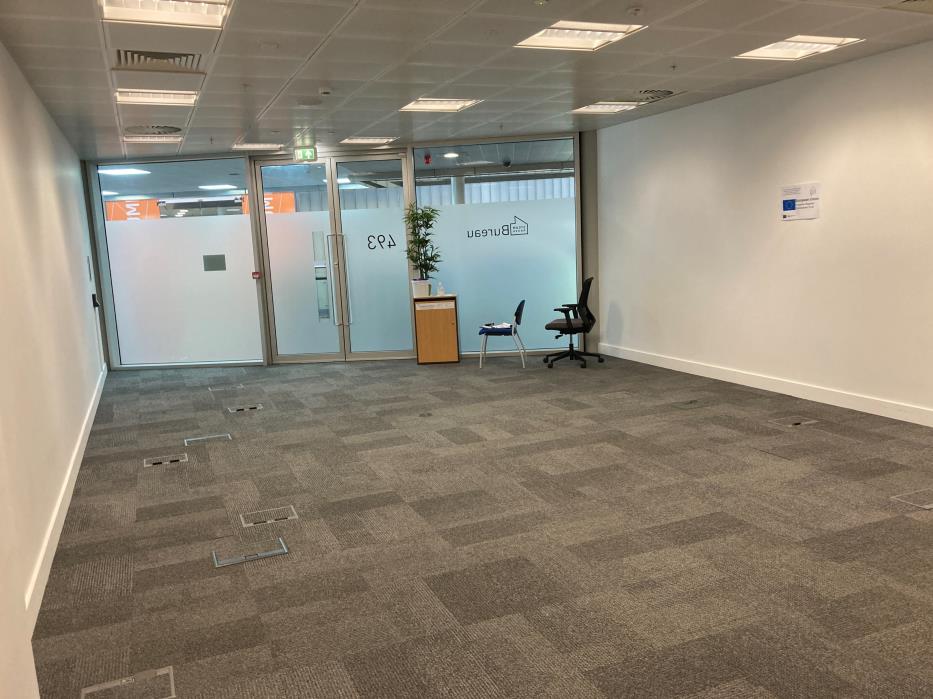 Why choose Eastside?
As Millennium Point open its doors, we welcome anyone hoping to join to continue Eastside's exciting growth. Owning a business in Eastside you will be in a cluster of STEM excellence and become a part of an area that is becoming known as the knowledge quarter of Birmingham.
Close to all major city travel links, whether you travel by car, bus, bike, or even by foot, you'll reach us quickly with ease. You will also be close to everything the nearby area has to offer, boasting a selection of hotels, pubs, shops and more. Adjacent, will be the future home to HS2 connecting two major cities, bringing with it an increase in footfall through and past our landmark building. The expansion of the Metro will also bring in visitors from across the city making it more accessible for all.
Eastside is undergoing billions of pounds worth of regeneration. The sheer scale of the regeneration occurring in Birmingham Eastside means the area will be a hotspot of activity soon. A short walk from Eastside is Digbeth, another area that is going through an exciting regeneration period, brimming with areas of culture, fantastic music venues and pubs.
Want to see what Millennium Point has to offer? Let's talk
We've been successful tenants for over 20 years, with lots of space available and with the area's regeneration, it's never been more of an exciting time to join. Contact our team today and discover how you fit in at Millennium Point.
---
Find more interesting content from Millennium Point over at our news section, or follow us for daily updates on Facebook, Twitter, Instagram and LinkedIn with @MillenniumPoint. Millennium Point is a landmark public building and multi-award-winning events venue in the Eastside of Birmingham City centre. Profits from our commercial activity are invested by the Millennium Point Charitable Trust into projects, events and initiatives which support the growth of science, technology, engineering and maths (STEM) and education in the West Midlands.