The truth will get you killed – Birmingham filmmaker's crime thriller shown on the big screen
Published 07/10/2021
3 minutes
Testing his film on one of Birmingham's biggest screens for the showing of the crime thriller film Bluff, our team caught up with Birmingham filmmaker Sheikh Shahnawaz to find out more about his upcoming film showing taking place at Millennium Point.
After introductions, we were treated to an exclusive peak of the first ten minutes of the film. It instantly sets out what is sure to be a captivating story, leaving questions that can only be answered by being pulled into the rest of the film.
A British Crime Thriller
Asking about the film, Bluff is where 'the line between duty and criminality begins to blur for an undercover cop infiltrating a dangerous network while posing as a heroin addict'. Sheikh adds that the film also touches on 'lies we tell ourselves to make ourselves feel better'.
Talking about the screening, it isn't the first time he has had a film shown on the 354-seater Auditorium screen. The filmmaker also had a short film featured at Birmingham film festival at Millennium Point in 2018. The Bluff creator comments that being back at Millennium Point with a feature length film feels like he has come full circle and how it's natural progression to have created the film.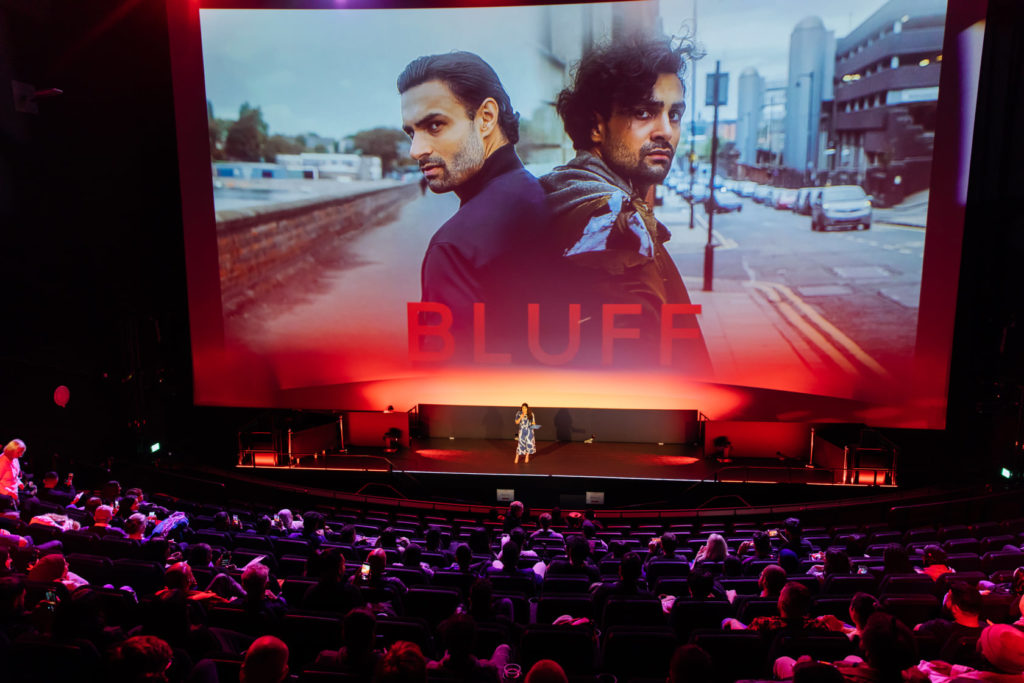 COVID and Continuity
But just like any film, the production and shooting had its challenges, especially shooting over the pandemic. The Birmingham filmmaker spoke about writing the film for 8 months and only started shooting just a few months before news of COVID hit. The Bluff creator goes on to say when writing the characters, he already had the actors in mind and wrote the roles for them. Instead of going to the pub, Sheikh and the actors went out to make the film on weekends and go for food after, but everything halted when lockdown happened.
When lockdown lifted, trying to film in the new normal had a whole new set of tasks to look at, from added safety signs that weren't there before to new hair styles from the actors. With safety signs he continued that he didn't want to remove them, so cleverly shot around them. Some of the actors had cut their hair and had to grow it back out to look exactly like their character did in previous months. However, Sheikh mentioned it was nice to finally see the film fully shot and coming together.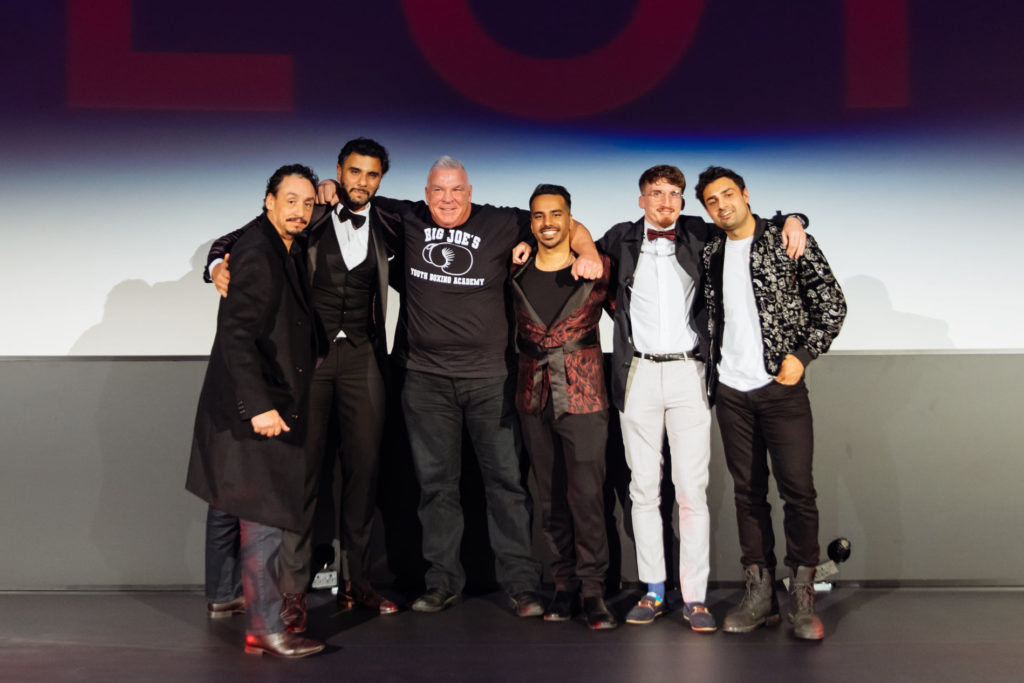 Want to Make a Film? Just Pick up a Camera
When asked what advice Sheikh would give to budding film makers starting their career, he excitedly said 'just pick up a camera'. He recalls when he first started filming when he was 15 just doing it for fun with his friends but the hobby grew into a career. The crime thriller filmmaker continued that people wanting to get into the industry should borrow a camera, shoot a film, and just share it with people.
When getting into filming Sheikh mentions that he must have spent thousands of hours honing his skills and another 10,000 hours to make the film into what it is. Shot on a Sony A7iii he has come a long way since his college days.
Gaining Inspiration
Going on to talk about where he got his inspiration from, he looks at the film director greats such as Christopher Nolan and Martin Scorsese. Sheikh spoke about how Nolan made his first film for $6,000, 'if he can do it, why can't I'? The crime thriller creator goes on to say that when you watch films made by certain directors you can tell who made them, and he wants to achieve that also, he wants his work to be recognisable.
Where to watch Bluff
Although the rest of the UK might have to wait till next year until it reaches wider viewing platforms it is one to watch out for. You can catch Sheikh's other work on his YouTube here or keep up with his Instagram here.
Book with us
The space used for the event above is our Auditorium which is a stunning event space, perfect for making a big impression and suitable for delegates up to 354. You can find our more information on our website here.
For further information about the event, charity or venue please get in contact with our team.