While it is an unprecedented and challenging time, we believe it's never been a more important time to recognise how Birmingham and the wider region is attracting a diverse number of emerging event types.
Millennium Point is a city-centre event and conference venue. We've seen lots of different events take place within our building, from educational seminars to live music performances and everything in between. Our versatility as an events space is something that we've always taken pride in and as we kick off a new decade, we are seeing more variety than ever in our bookings. 
Here, we take a look at some of the bookings from 2019 which brought something new to the table, making the most of our facilities and spaces in creative and dynamic ways.
A Podcasting Convention for fans, by fans
PodUK, a convention around podcasting created for fans, by fans, was a 1-day event we held in February 2019. This event saw over 200 visitors across our spaces on level 1, level 2 and our 354-seat Auditorium with giant screen. Our auditorium was used for high profile live readings from podcasting favourites and live panel discussions while our spaces on leve1 1 and level 2 were used for interviews, Q&As and workshop areas. Our favourite bit was bringing the live readings to life in our auditorium with lighting, staging and audio mixing by our AV team. 
This was the clients first time delivering this event and we worked with them to bring their vision to life. Podcasts have grown in popularity over the past decade and are now as commonplace as radio and live streaming music and video. Not only are we expecting to see more live events around this popular element of culture, but we also believe that we will start to see more first time organisers come forward with confidence to bring their passions to life through these sorts of events. An all-digital PodUK is back this year bigger and better and we look forward to their return to Millennium Point in the future, check it out here.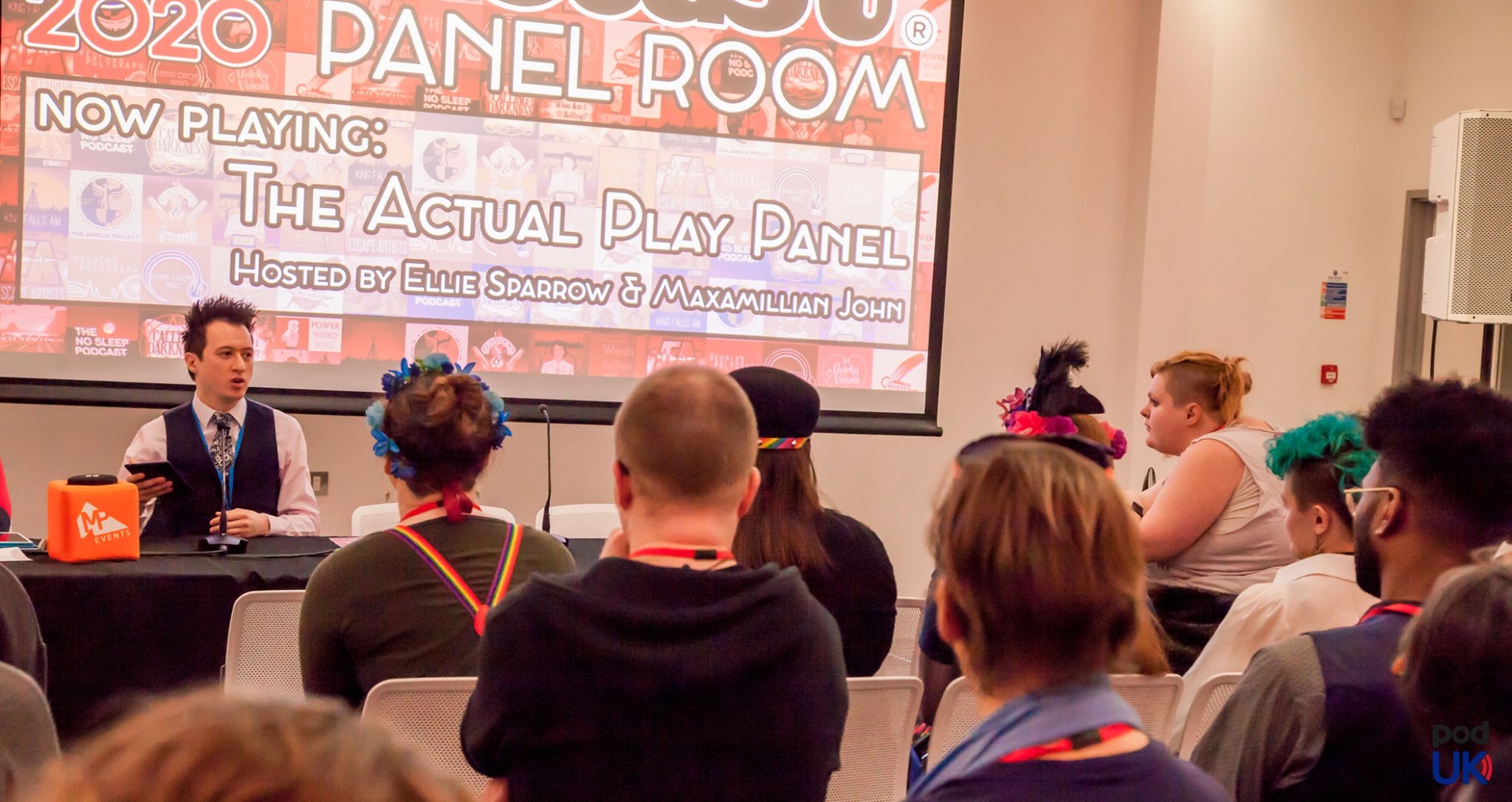 A Boxing Weigh-in
Now, hear us out. Weigh-ins are nothing new to boxing but when we hosted Frank Warren & Queensberry Promotions Midlands Mayhem Press Conference & Weigh-in: in November of 2019, it demonstrated that more and more promoters are looking for outside-of-the-box type venues for their events. Our Auditorium was used for both the final press conference and the weigh-in for this high profile boxing event which took at the brilliant Utilita Arena Birmingham. The press conference saw high profile journalists from BT Sport, Sky Sport, BBC and more attending, with both events being broadcast live to fans.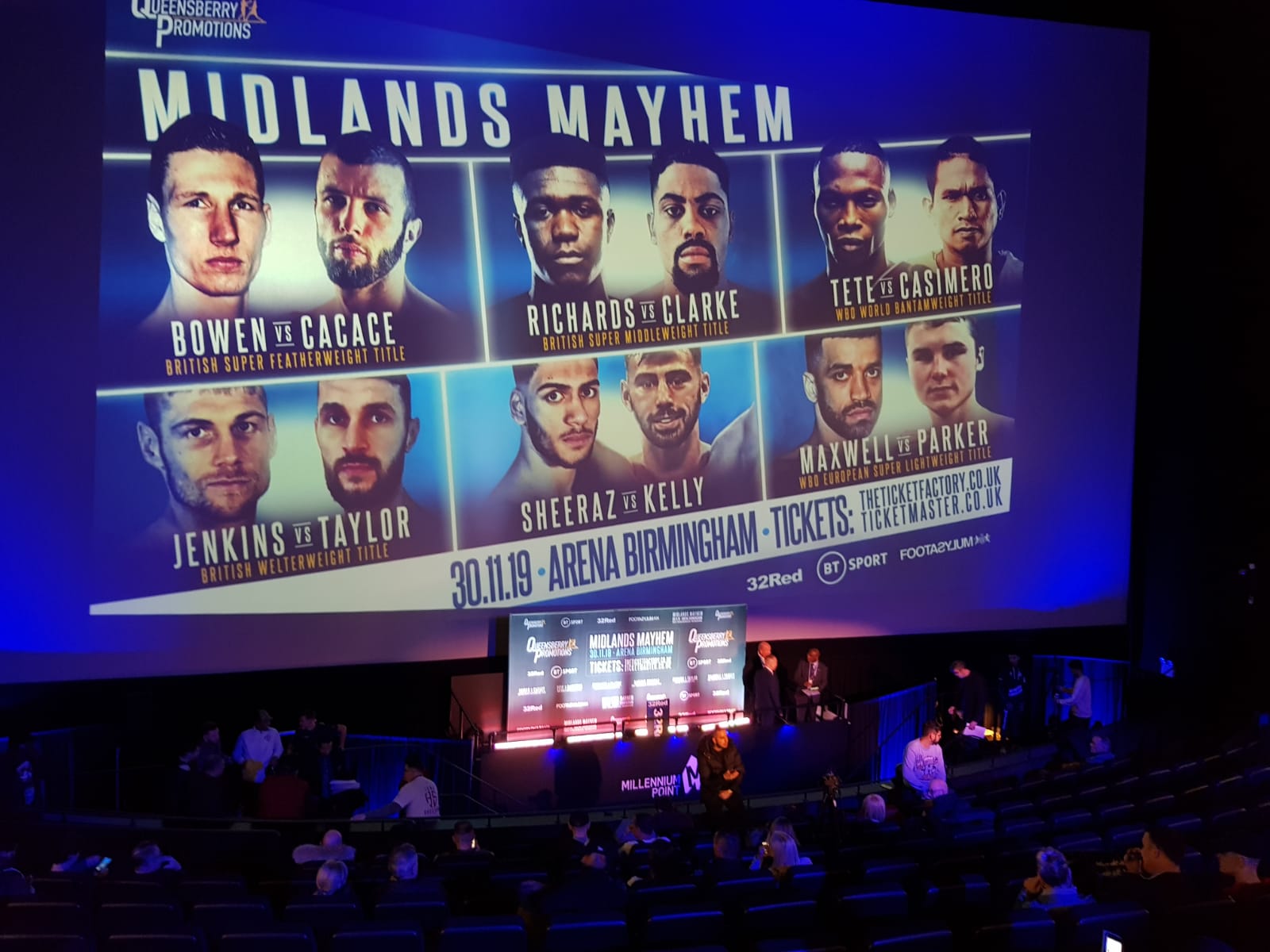 If one of your tasks while being home is planning a press event, then head over to our events pages for more ideas on this event type.
Hackathons are here, and they're awesome for the region
As a region, the West Midlands is a hotbed for digital and tech. We're home to Silicon Canal, a community and ecosystem for local digital and tech; a thriving place for games development with legendary companies such as Rare (Golden Eye 007) and Core Design (Tomb Raider); and a host for more and more hackathons. Hackathons are invention marathons, bringing together digital and tech individuals from a diverse range of backgrounds and skill levels to "hack" problems, usually posed by businesses or real-world events like Covid-19 (read more about that here).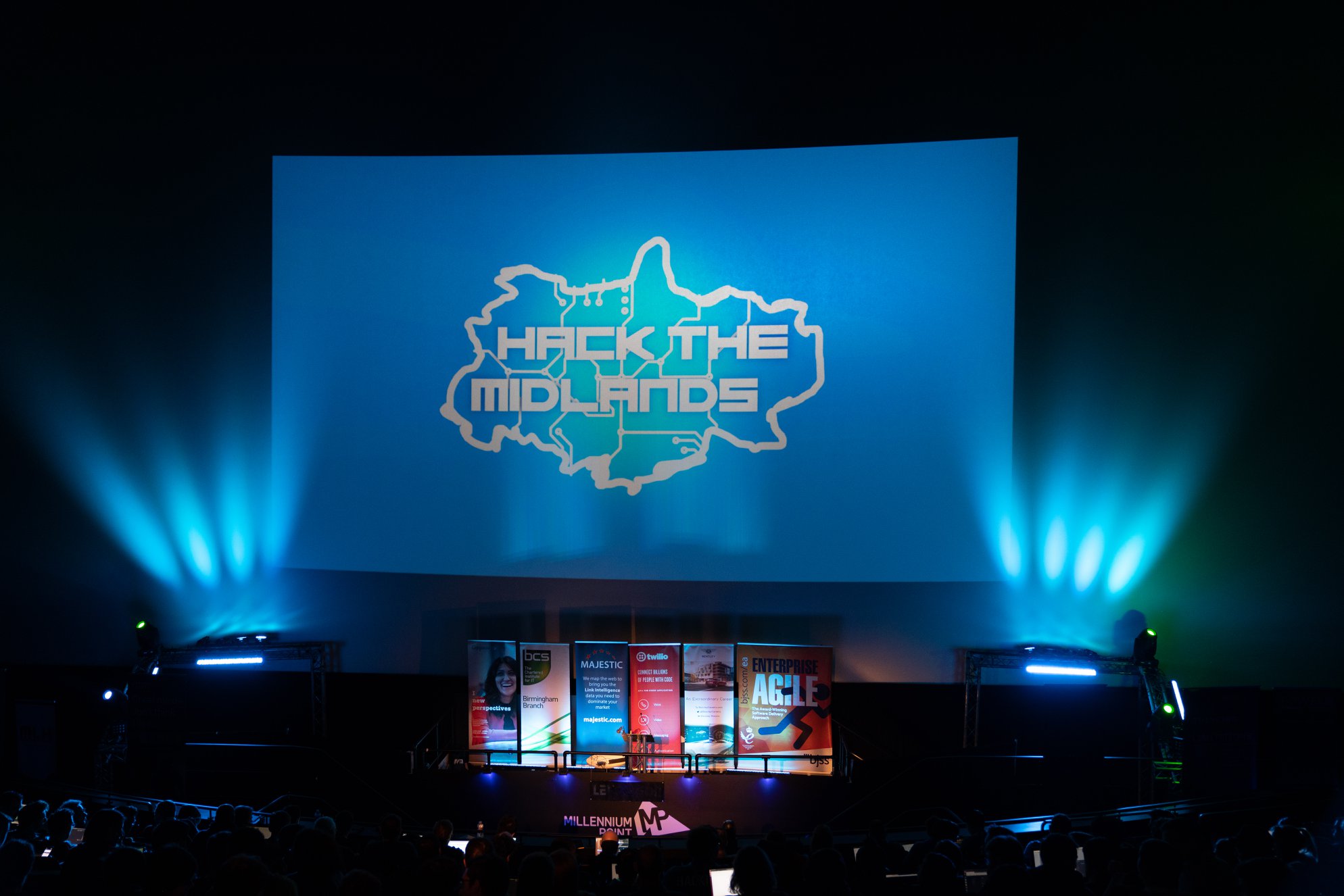 HacktheMidlands: is the name given to a 24-hour "invention marathon" hosted at Millennium Point annually. Created by students at the University of Birmingham,  it brings together over 200 participants from across the region to teach and support each other while developing a range of digital and tech solutions to problems posed by businesses through challenges. After 24-hours they reconvene to share a host of inventions from apps and websites to video games and useable tech.

From a logistical point of view, our Atrium was the main space for activity with our level 1 and level 2 spaces serving as breakout areas for activities and workshops, Our Auditorium was used for larger-scale segments of the event including an opening, closing and award ceremonies.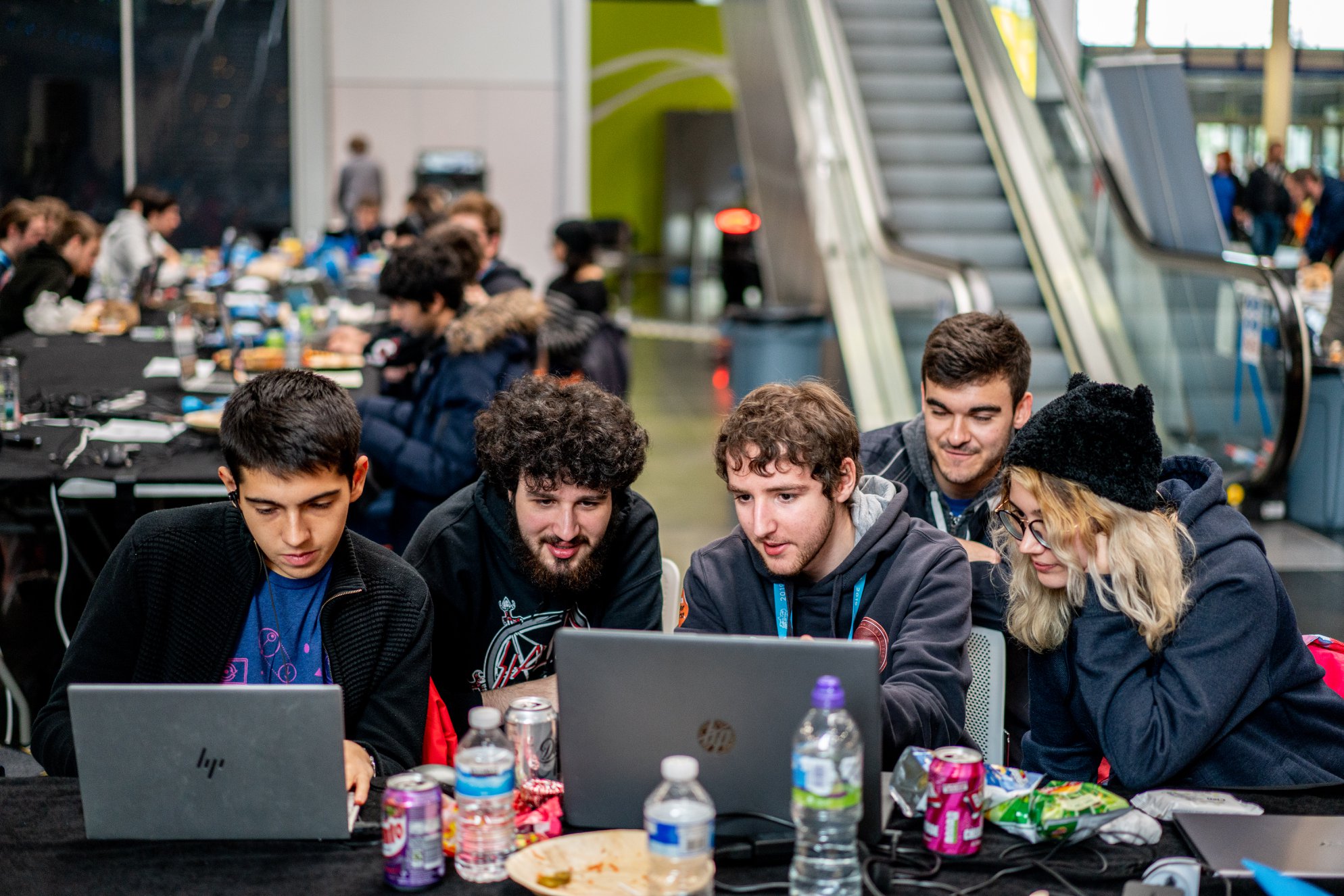 Additionally, participates brought well over 200 laptops, PCs and smart devices most of which need a power supply and to be connected to our high-speed wifi. Hackathons are a great example of an emerging event type that is having a positive impact on the growth and development of the digital and tech industry as well as on businesses in general who engage with them. You can read more about hosting them here.

Esports tournaments are big business for the region
Here at Millennium Point, we're a big fan of eSports. Esports are multiplayer video games played at a professional competition level and are the younger sibling of mainstream sports. Aside from writing about how it's positively impacting sports during the current pandemic, Millennium Point is also the proud host of one of the larger tournaments in the UK.
VSFighting is an annual competition that welcomes over 550 competitors, including 50 internationally renowned players and several world champions to duke it out in Beat 'Em Up games such as Tekken World Tour, Super Smash Brothers and Dragon Ball Fighter z in a legendary three-day event. 
More than 500 games consoles including PS4, XBOX ONE, Nintendo Switch and PC plus peripherals are set-up and connected to our high-speed wi-fi all across our Atrium, Platform, Auditorium, Concourse and Connect. Tournaments and friendly matches were hosted throughout the building while high-profile matches took place in our Auditorium, complete with multiple camera set-ups, AV and space for shoutcasters to commentate on the matches. Tournaments within the event were also streamed live from Millennium Point to fans across the globe on Twitch.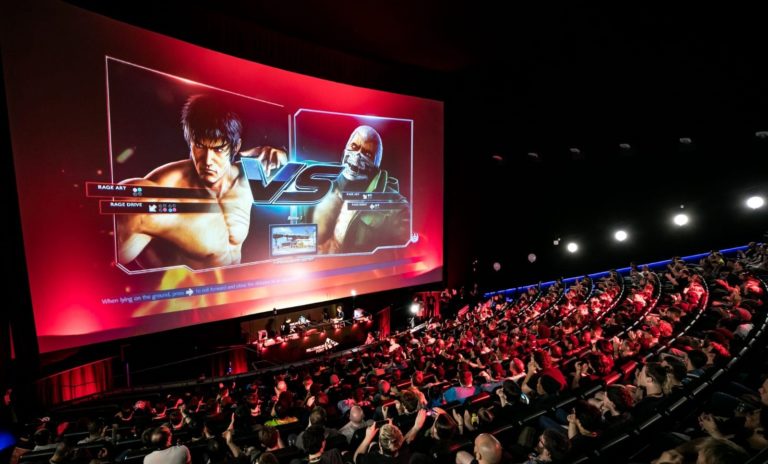 Similar to the fantastic ESL One at Utilita Birmingham Arena, VS Fighting at Millennium Point brings a whole new audience and culture to the region which provides a boost to tourism and a great way of putting Birmingham on the world map for this rapidly expanding industry.
Celebrate emerging events and support the industry
That's our list! What other emerging events can you think of that are bringing the region to a whole new level? We're looking forward to the future when we can safely open our doors and welcome back these amazing events into our venue for you to enjoy once again. It's never too early to plan, get in touch with us now on events@millenniumpoint.org.uk and let's start planning your next event together.
---
Find more interesting content from Millennium Point over at our news section, or follow us for daily updates on Facebook, Twitter, Instagram and LinkedIn with @MillenniumPoint.
Millennium Point is a landmark public building and multi-award-winning events venue in the Eastside of Birmingham City centre. Profits from our commercial activity are invested by the Millennium Point Charitable Trust into projects, events and initiatives which support the growth of science, technology, engineering and maths (STEM) and education in the West Midlands.