Grant funding is a great opportunity for businesses and organisations to start a project that they would struggle to fund with their own money. 
Grants can be given for different types of projects including education and environment led work. At Millennium Point we offer grant funding for STEM-related projects to help encourage children to pursue a career within the industry.
So what is grant funding and how could it help you?
What is grant funding?
Grant funding helps encourage companies to take risks and drive growth, through giving them the opportunity to invest in projects that may have been too risky or expensive for them to invest in themselves. 
For example, £15.5 million of the Levelling Up Fund is going to be used to restore Moseley Road Baths heritage funding. The fund will also help make it more accessible and prevent further decline. 
The baths originally opened in 1907 and have been a part of the Balsall Heath community for 115 years. This highlights the huge positive impacts grant funding can have on both organisations and buildings, as well as communities. 
To learn more about the Levelling Up Funding going into the Moseley Road Baths, visit the government website.
How does grant funding work?
Grant funding works differently depending on the funding body's application progress. For example their could be various stages such as:
Expression of interest

Multi-stage application forms

Interviews
How to find the right grant funding opportunity
Applying to grants can be extremely time consuming, even when the grant may not be offering a large sum of money.
Due to this and the fact that grant funding opportunities can have low success rates, you want to make sure that you read grant guidelines carefully and understand what they're offering so that you don't waste your time.
What should you look out for?
When applying for grant funding opportunities, you should look out for:
Eligibility criteria

– Such as location, organisation size or project aim.

Any exclusions

– These could be based on location or annual income.

The objectives the grant aims to achieve

– This could be objectives like funding opportunities to further education or buying equipment to improve people's lives.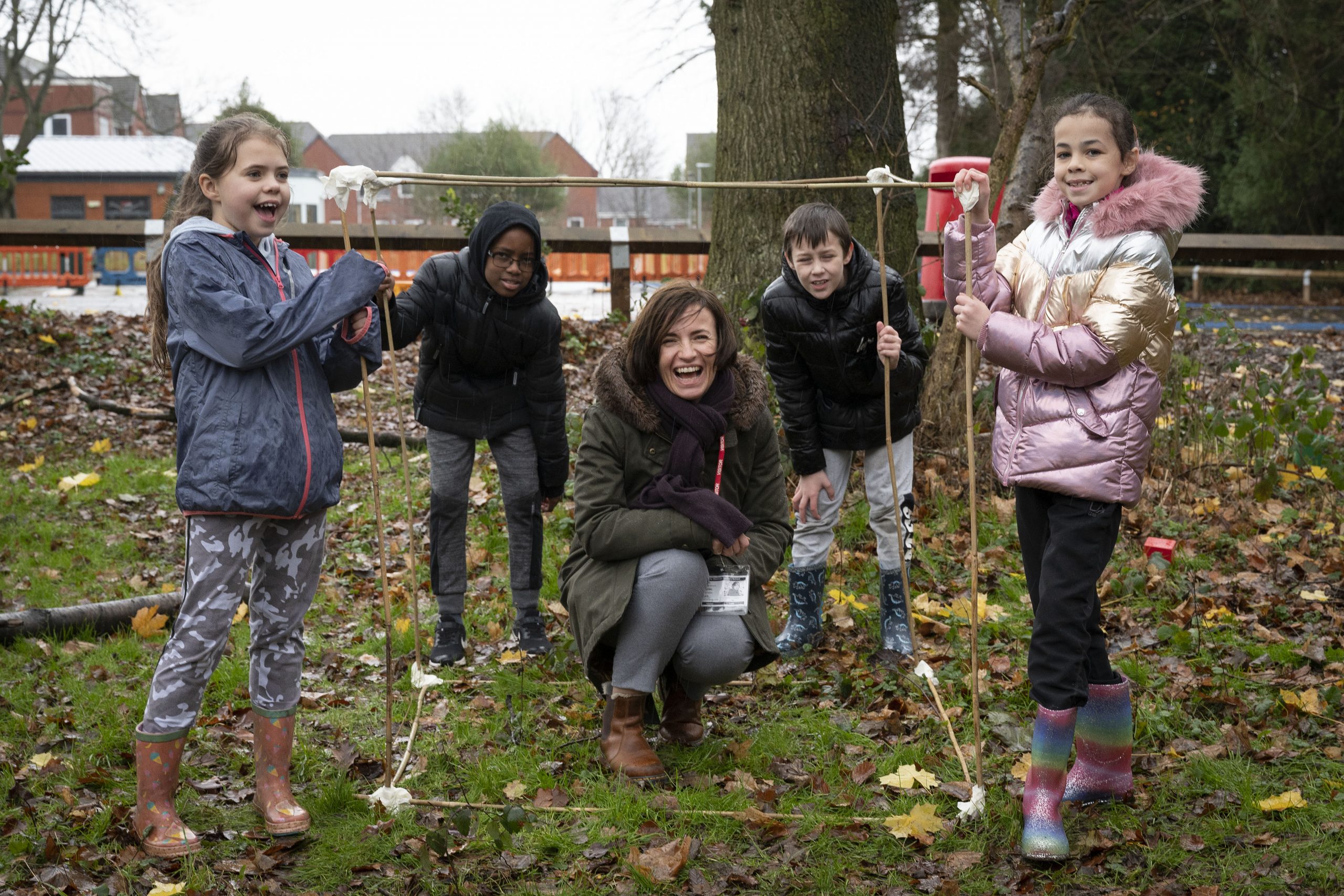 Examples of criteria you may need to meet
Grants may require you to meet a number of criteria, such as:
Where you're located.

Your annual business income.

The type of organisation you are.

The total cost of your proposed project.

The size of the grant you need.

The length of time your organisation has been running for.
Further research
When looking at grant funding opportunities, it's important to further research the grant and the funding body offering it, so that you fully understand what you're applying for and whether it meets your needs.
You can do this by:
Visiting their website and looking at previous projects.

Looking at their website to see if they have published any annual reports of previous projects.

Call or email the funding body to ask any questions and find out more information.
Grant funding opportunities at Millennium Point
Every year the Millennium Point Charitable Trust provides funding to not-for-profit organisations, schools and colleges across the West Midlands combined area.
 Applicants can apply for up to £20,000 to fund their STEM-related projects, depending on whether they meet eligibility criteria.
Over the last 5 years, The Millennium Point Charitable Trust has awarded over £2,100,706 to help fund STEM-related projects. 
Visit our website today to learn more about our grant opportunities.
How has Millennium Point supported groups through their grant funding opportunities?
Millennium Point has supported a multitude of businesses in funding their STEM-related projects, helping to improve STEM teaching for children of all ages, across the West Midlands combined area. 
Below are 3 examples of not-for-profit organisations and schools Millennium Point have supported through their grant.
Birmingham Botanical Gardens 
The Millennium Point Charitable Trust's grant opportunities allowed the Botanical Gardens to introduce their sensational science sessions that give children the opportunity to undertake science experiments they may not be able to do at school. 
This has helped to get children further involved in science and the Botanical gardens as well, helping to improve the standard of teaching within the STEM curriculum.
To learn more about how Millennium Point supported the Botanical Gardens, visit our Youtube channel today.
Ark Trindal Primary
The grant from Millennium Point's Charitable Trust allowed Ark Trindal to bring the science curriculum to life with an outdoor teaching space, which included a science garden with a renewable energy area. This has helped the school make teaching science more fun and hands-on, enabling children to learn through sight and touch. 
Ark Trindal Primary found the grant really quick and simple to apply for and has helped the school out massively in terms of teaching and engaging students in the science curriculum.
To learn more about Ark Trindal's project and how Millennium Point supported them, watch our short video today.
King Solomon School: Breaking barriers
The grant Millennium Point provided for King Solomon School enabled them to create their project, 'breaking the barriers of STEM'. 
The project included building a sensory garden and utilising an old car park that was a part of their playground and turning it into a safe, quiet and peaceful area where children can engage with outdoor learning.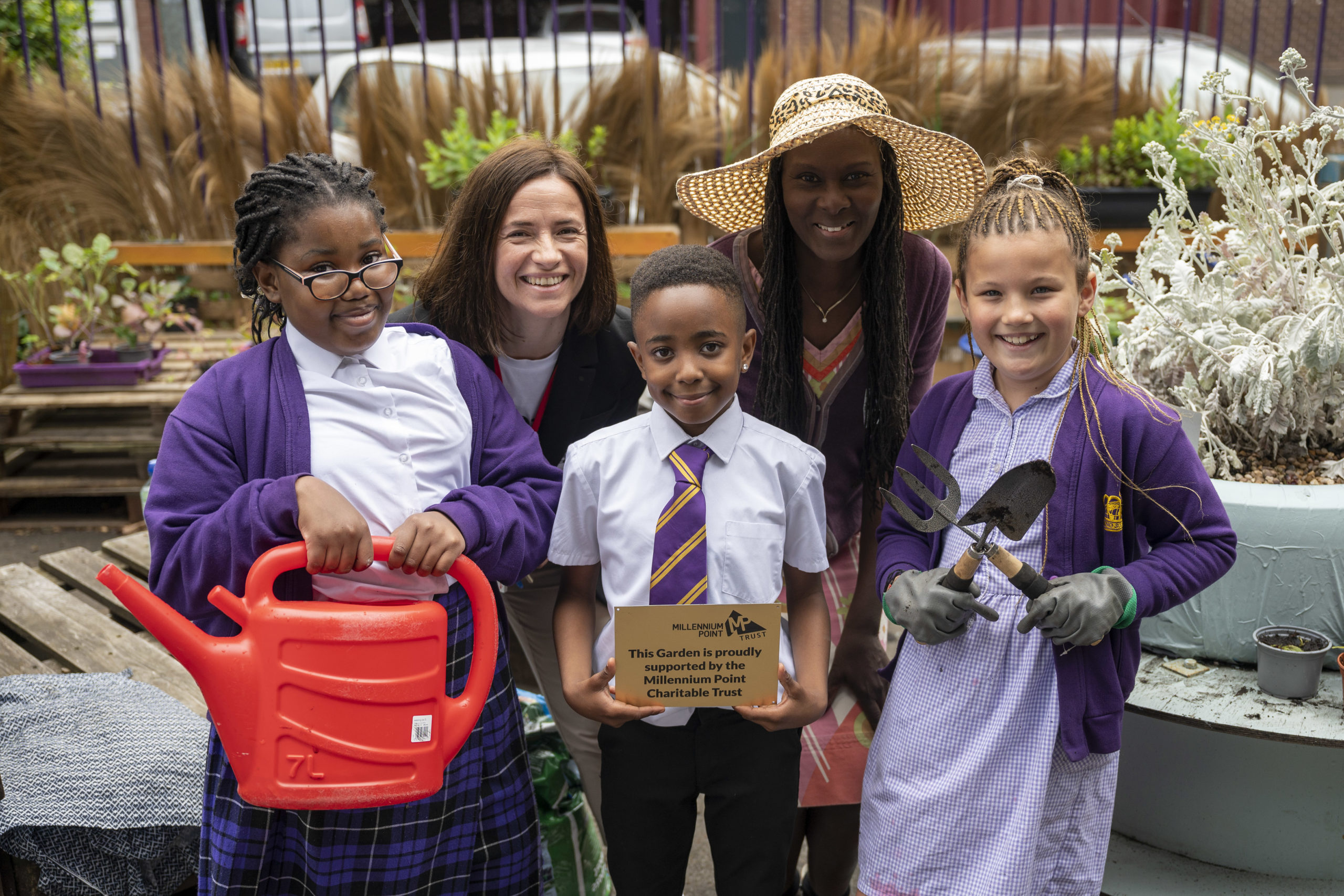 The grant has allowed the school to develop areas for children to engage in science lessons in a physical way, while bringing the community of parents and grandparents together through them donating plants to the schools sensory garden.
To learn more about King Solomon School's breaking the barriers of STEM project, visit our YouTube channel today.
You can learn more about other organisations Millennium Point's grant funding has supported on our website.
Get in touch with Millennium Point today!
Here at Millennium Point we want to support as many people and children as possible and encourage them to pursue further education and careers within the STEM industries, highlighting why we started our grant funding opportunities.
To discover more about whether Millennium Point's Charitable Trust grant can help you, get in touch today!